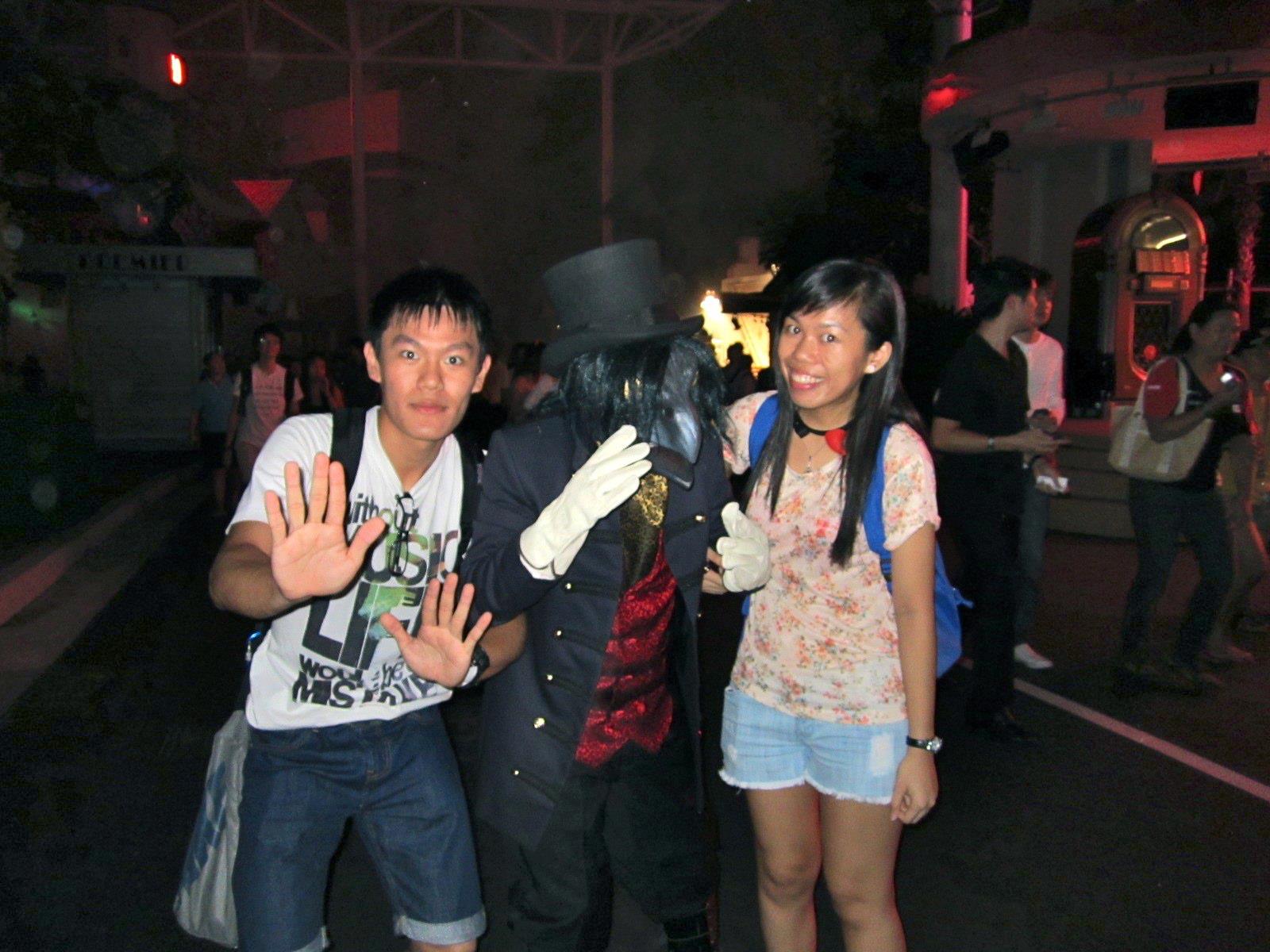 Hey guys! :) I'm so happy to be taking this opportunity to share our love story. 
Johnson and I met at USS, during the Halloween Horror Nights team preview event! We were both from different attractions and were working part time. I just started work at USS not too long ago as part of my university program to clock industry hours, and Johnson was already working for several months while waiting to serve NS.
Since we were from different attractions, how did we even meet? My friend was from his attraction and their team decided to go for the event - she decided that I should join in the fun. I didn't want to initially as I am super afraid of anything horror related!!! However somehow, I just felt that I should go and I did. I am so thankful I did. 
The whole group of us gathered at the staff area first before the event and that's when Johnson and I first saw each other. It was 'love at first sight' for Johnson, hahahahaha. He kept talking to me and fast forward to the event, knowing that I was terrified, he held onto my right hand and said "don't worry, I am here." I just thought to myself - wow what a caring friend! Through our conversations then, we learnt that both of us are the kind of people that goes to camps so to me it is totally normal for a guy to hold my hand. I mean, it was just to 'protect' me and he was just a very nice guy, in my opinion hahaha.
The picture above is our very first picture taken on that very fateful day!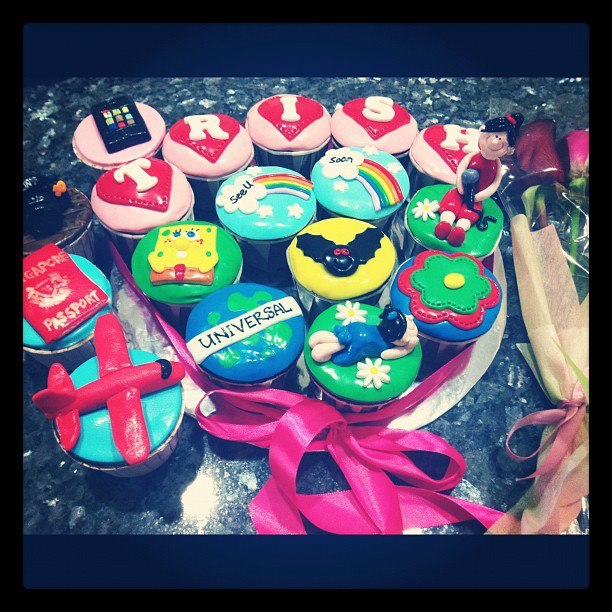 Johnson is a very detailed and romantic person. When he asked me to be his girlfriend on 01 November 2011, he presented these cupcakes which he customized for me and every single one of them represents something. They are all in chocolate fudge flavour, by the way! We met on 18 October 2011 and got together on 01 November 2011. 
When we met that day, I saw that he was holding a big box and he told me that these were given by his friends as he was already going to the army. I believed him! 
In such a short span of time, he found out so much about me and remembers all of it. For example, 'See you Soon' - because he's entering NS and the yellow bat represents that we met at Halloween.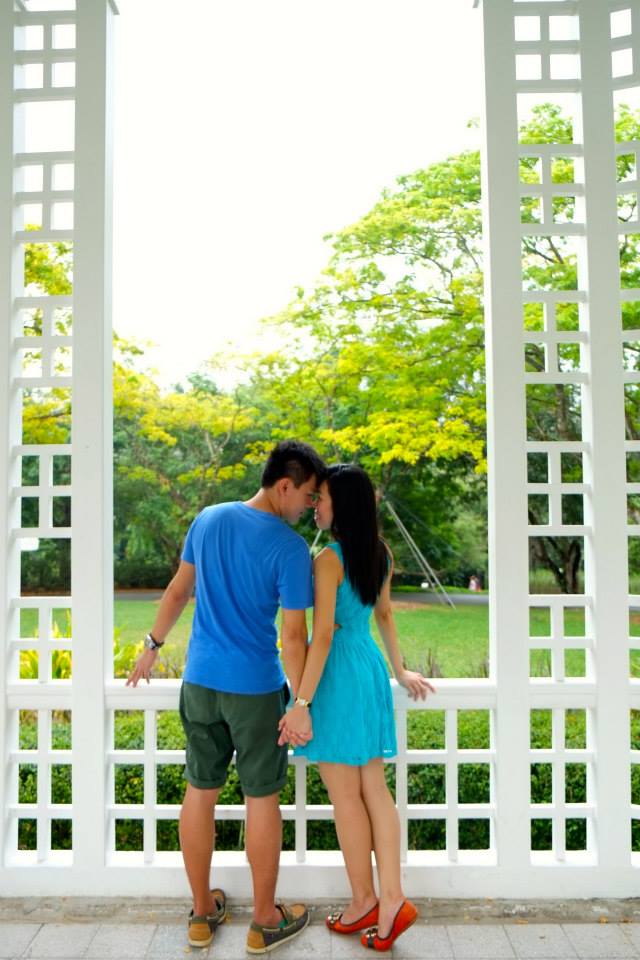 Thought I'd share this photo which I really like - Johnson knows I like taking pictures and throughout our 7 years together, we have taken quite a number of photoshoots! Some taken professionally, some taken by our very enthusiastic friends! This photo was taken by a close friend of mine.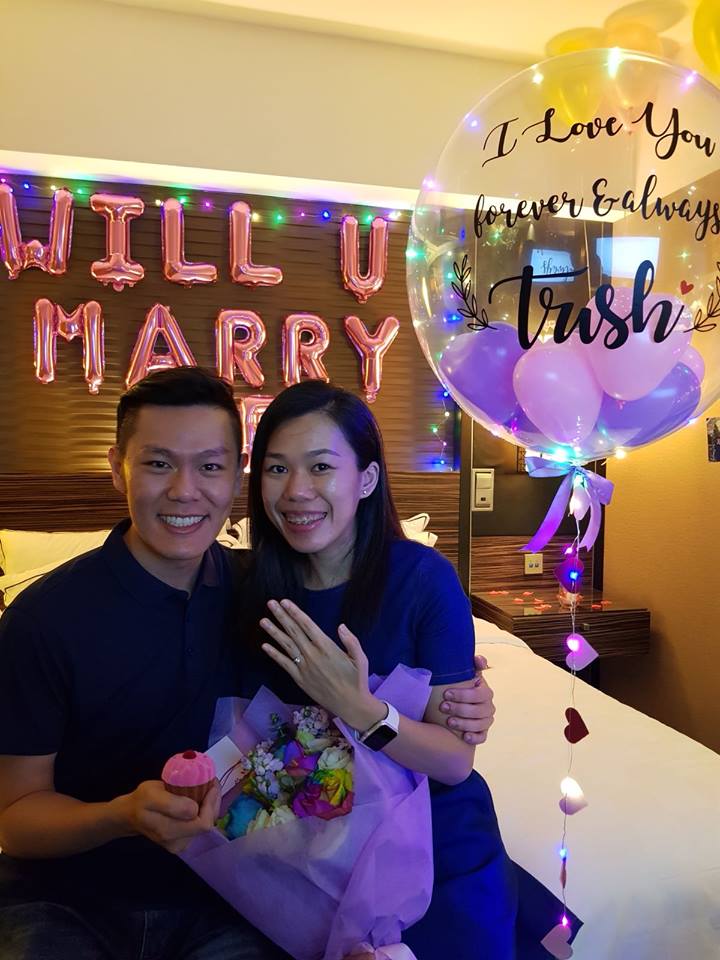 He asked on 21 July 2018 :) 
Really took me by surprise. He gathered all our close friends and sprung this surprise on me. He did a video of the past 7 years that we've been together which made me tear like crazy. 
We got together on 01 November 2011 and are getting married on 09 November 2019. 
I can't wait to spend forever with this man right here. He always places me first above himself, makes the effort to find out if I get mad, always considers my feelings and we make each other a better person. 
Thank you Blissful Brides for allowing me to share our love story on this platform!