Whimsical Winter Proposal on Ice
STYLE : Whimsical,Winter,Romance
VENDORS : Cang-Ai Wedding, The Red Petals Florist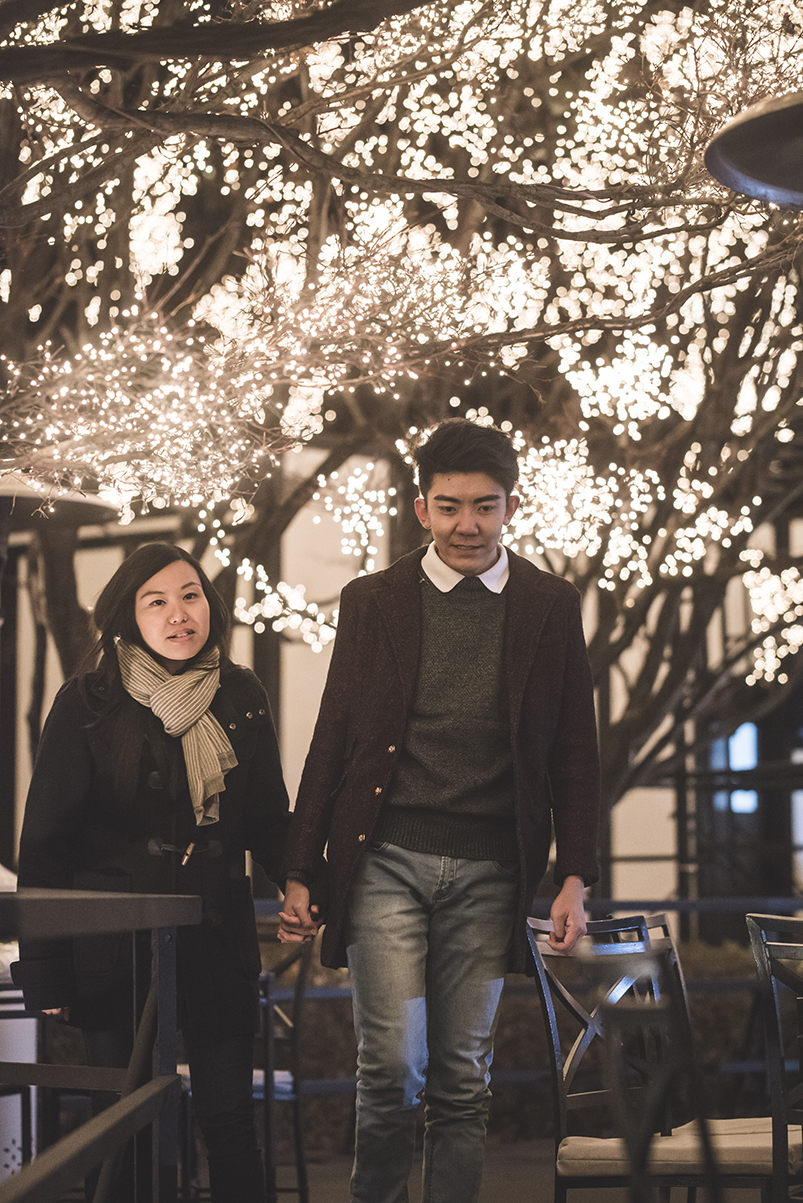 It was late at night and the skies were dark.
The weather was freezing and the coldest yet since we arrived in Seoul. He insisted on bringing me to a great night spot highly recommended by travel blogs. The place wasn't the easiest to navigate to as it was situated atop a hill. We reached an outdoor skating rink at Grand Hyatt Hotel where just a handful of people were braving the cold winter night.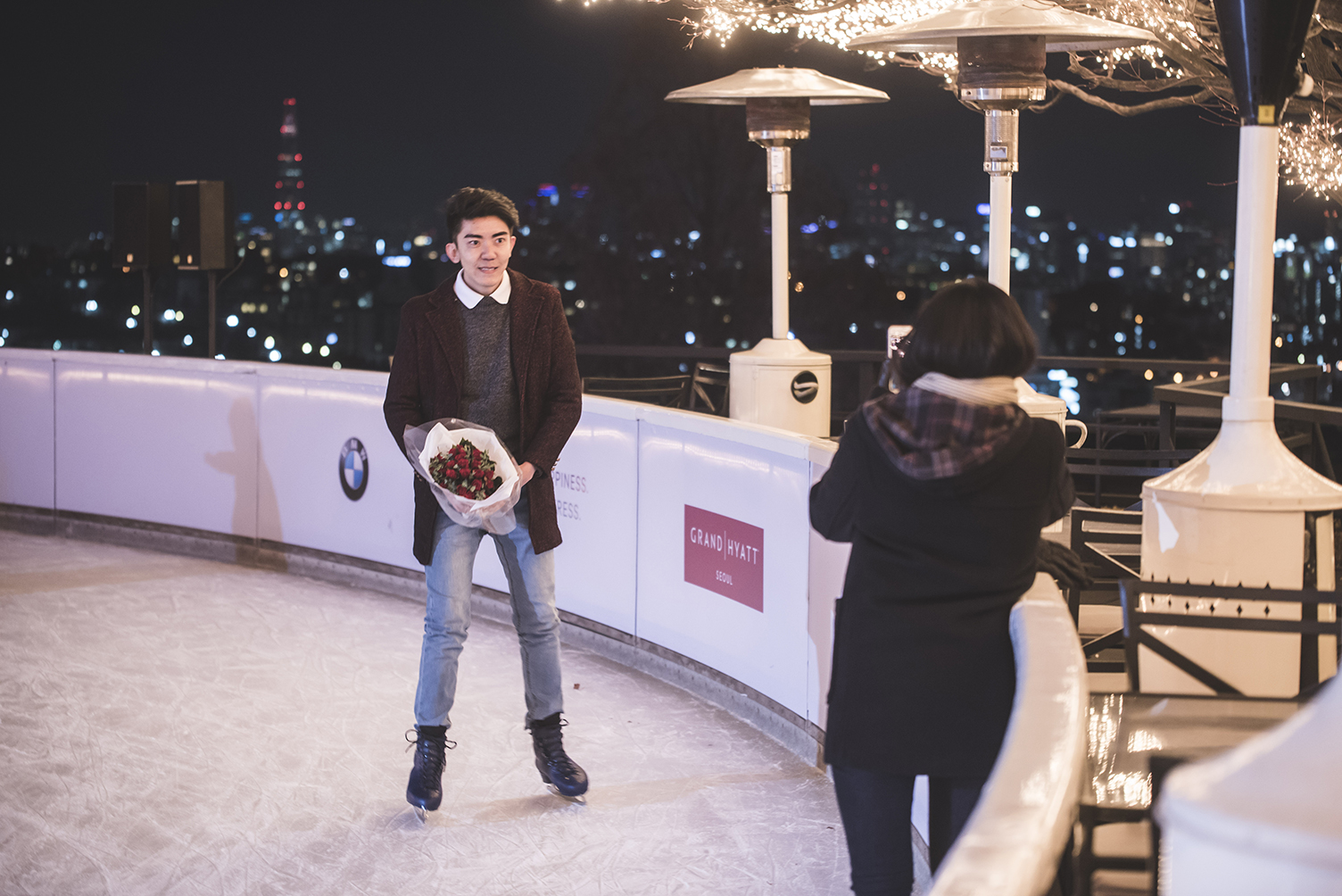 There we are, at an outdoor skating rink atop a hill overlooking the Seoul night sky. He said to me, "Let's skate!" I was surprised as I did not have the slightest clue how to skate. He reassured me that it would be fun and everything would be alright. We changed into our skates and stepped onto the ice like penguins. He guided me to the barrier and I grabbed onto them for my dear life, inching forward slowly around the rink.
In contrast, he was like a winter prince on ice. His skating blades cut through the ice firmly and steadily as he circled the rink charmingly. I was standing at the corner filming him on my phone when he reached out over the barrier and magically grabbed a bouquet of roses out of nowhere. He glided across the ice towards me while my mind was still frantically wondering where the bouquet appeared from. He handed me the bouquet and hugged me gently.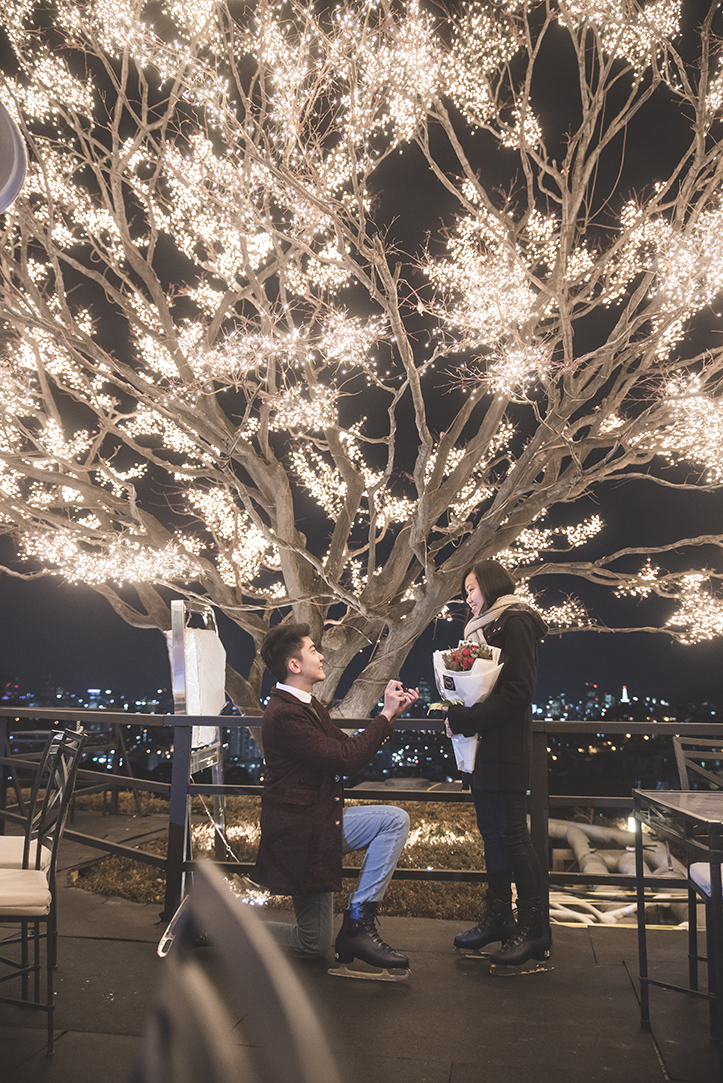 I realized what was about to happen and tears starting welling up in my eyes. He reminisced about the past three years which we spent together and spoke excitedly about our future together. He looked deeply at me in the eyes and took out a ring box from his coat. Then, he knelt on the ice, held my hand and asked me to marry him.
At this moment, the stars twinkled in the dark skies and his warmth melted all the cold air around me. It was the most amazing and surreal moment of my life. I nodded and said yes.
I can't wait to embark on our next adventure of a lifetime together, with love as our guide.