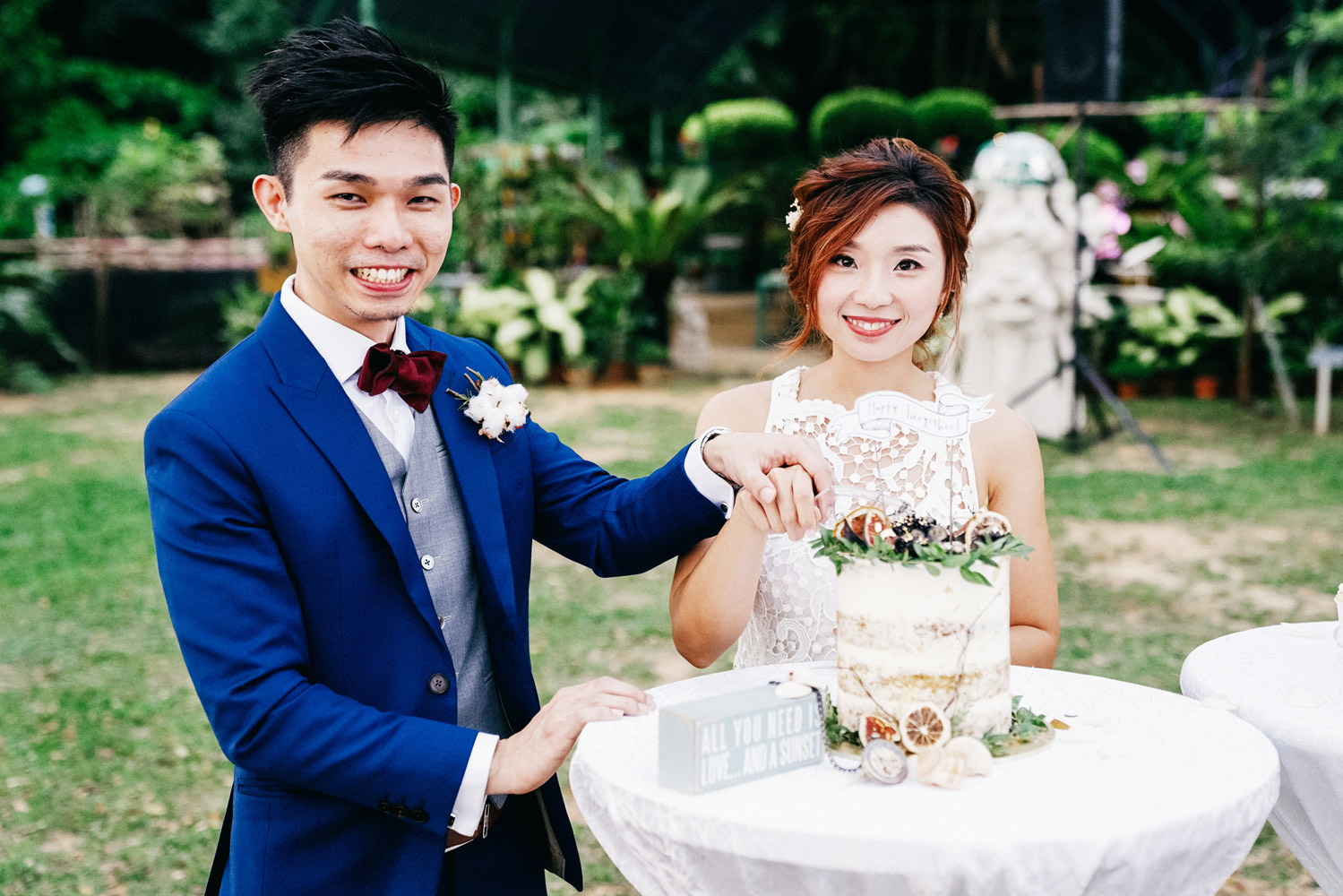 The Love Story

Alan: We met at Verleen's cousin's party but we did not really speak. However, we began bumping into each other at shopping malls and even traffic junctions in the next two years.
Verleen: That said, I was unaware of our chanced meetings, even if Alan made the effort to say hello.
I think this created the impression of my unfriendliness. Eventually, we communicated via MSN messenger and we began to hit it off. I suggested to meet for coffee and before we knew it, we are officially an item! Ten years, nineteen countries and two start-ups later, we got married!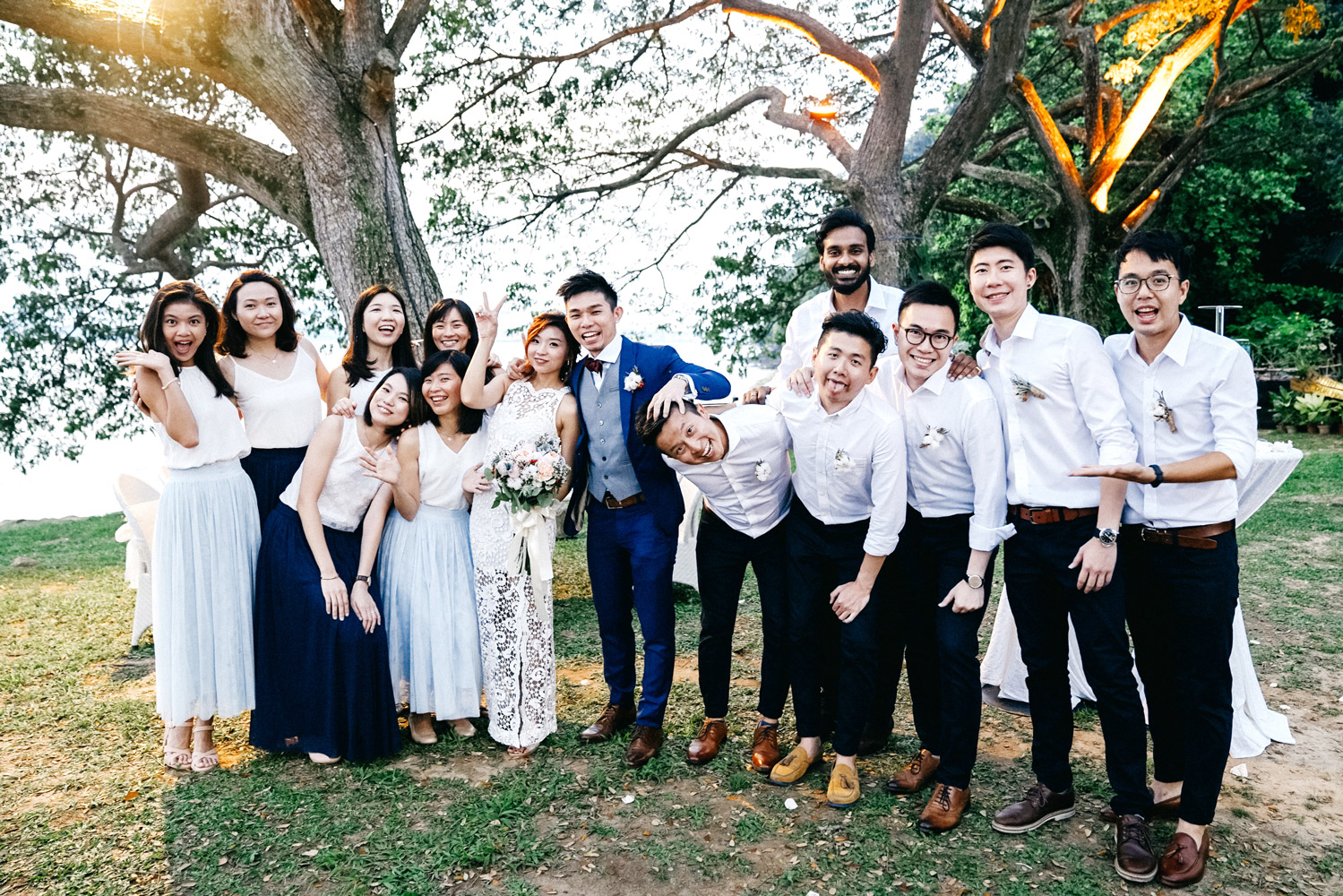 The Proposal
Alan: I had the ring made months before the proposal. Estimating Verleen's ring size was a challenge, especially since she has really skinny fingers! I carried the ring with me as we travelled and it was when we were in Iceland that I decided to propose. We were at Skogafoss, along with other tourists and it was drizzling. However, everyone left abruptly and the drizzle had stopped, leaving a double rainbow in its wake. That was when I knew that was the moment.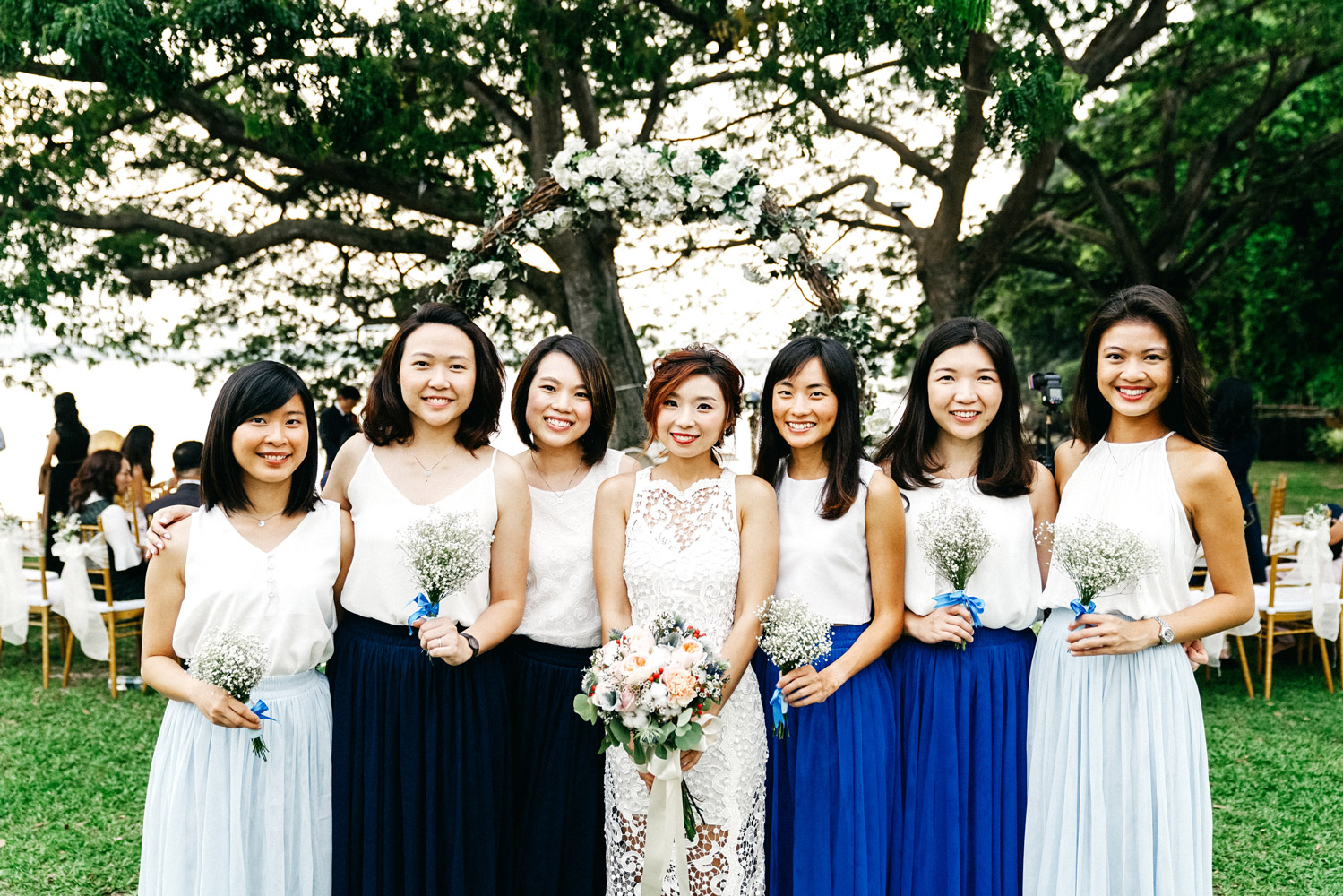 Bridal Style
Verleen: I was looking for something simple. I purchased my wedding gowns online, as I preferred the online buying experience and did not have the time to visit bridal boutiques. Fortunately, my dress from ASOS was perfect for our outdoor solemnisation at Shangri-la's Rasa Sentosa.
My day gown featured a tulle skirt to match my bridemaids' dresses, and it was just touching the floor so it was very easy to walk in. The solemnisation gown is made of crochet lace and a bodycon inner layer for a romantic and casual look, while my evening gown was an A-line satin white gown with pockets! My guests were amazed when I pulled my phone out to take wefies.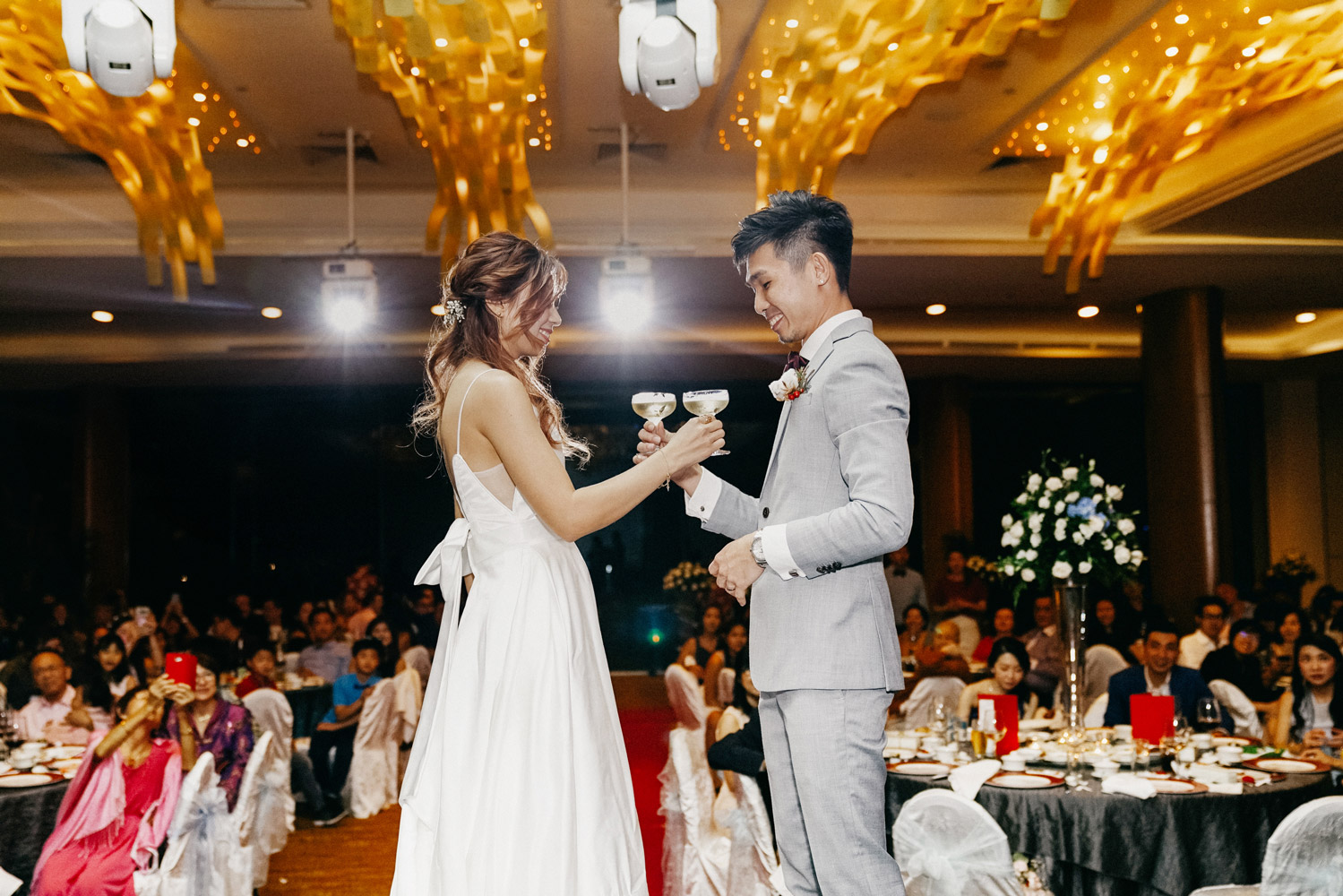 The Wedding
Verleen: We attended the wedding show at Shangri-La's Rasa Sentosa in 2017 and really liked the vibes of the resort hotel. We fell in love with the outdoor solemnisation area as it overlooks the sea – we thought the place will be perfect during the evening sunset.

We opted for a rustic theme and a white, blue and pink colour palette. We served rustic-style cupcakes during our solemnisation before the Chinese dinner reception. Our guests gave raving reviews of the food, especially the hotel's baked cod fish.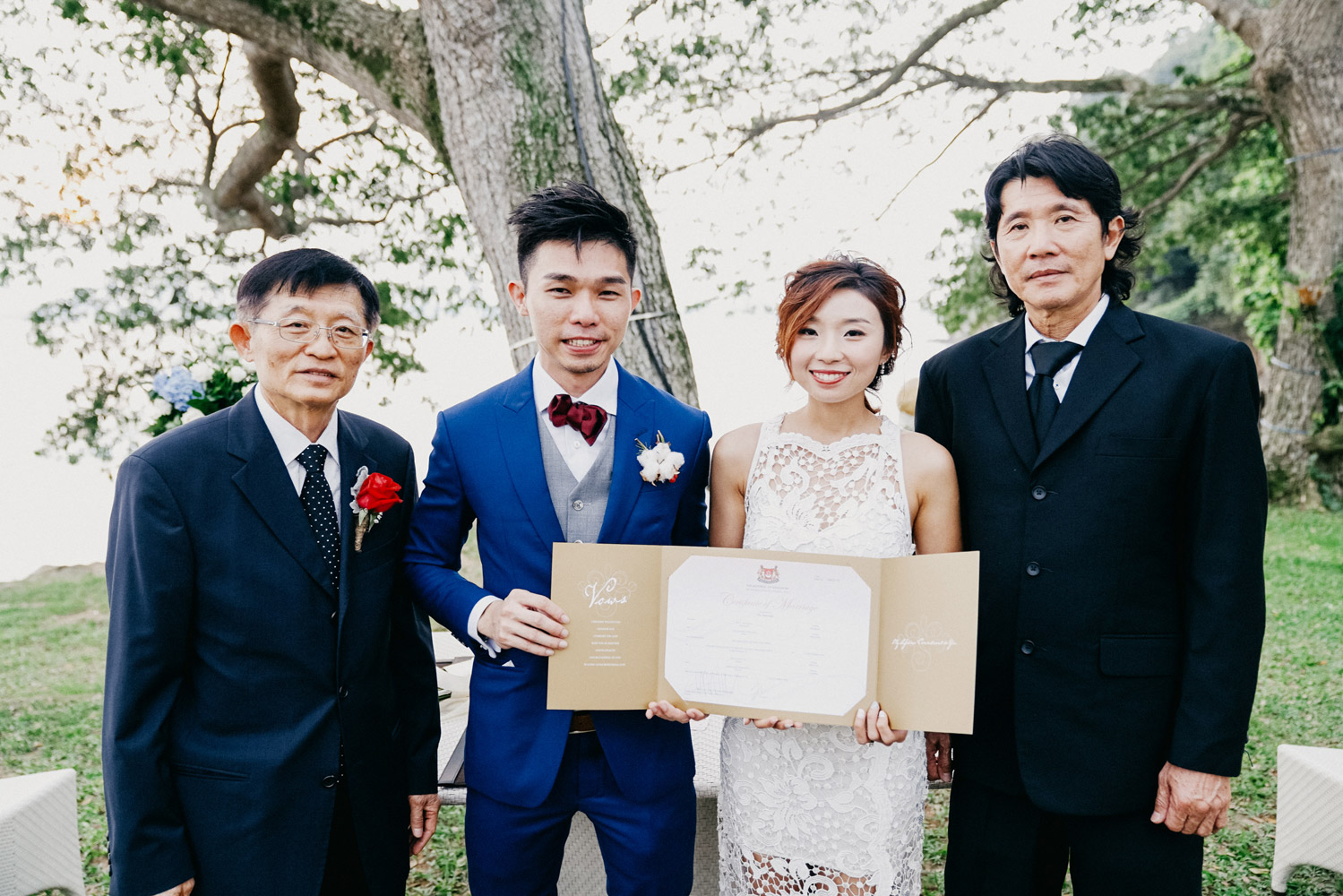 Memorable Moments 
Verleen: One of the highlights of our wedding was the ability to park our MINI Cooper Cabriolet beside the reception table. We shared a car and are car lovers. We have so many memories driving around together, so we were really happy to be able to showcase our car as part of our wedding, not only as our bridal car but also as part of the reception.