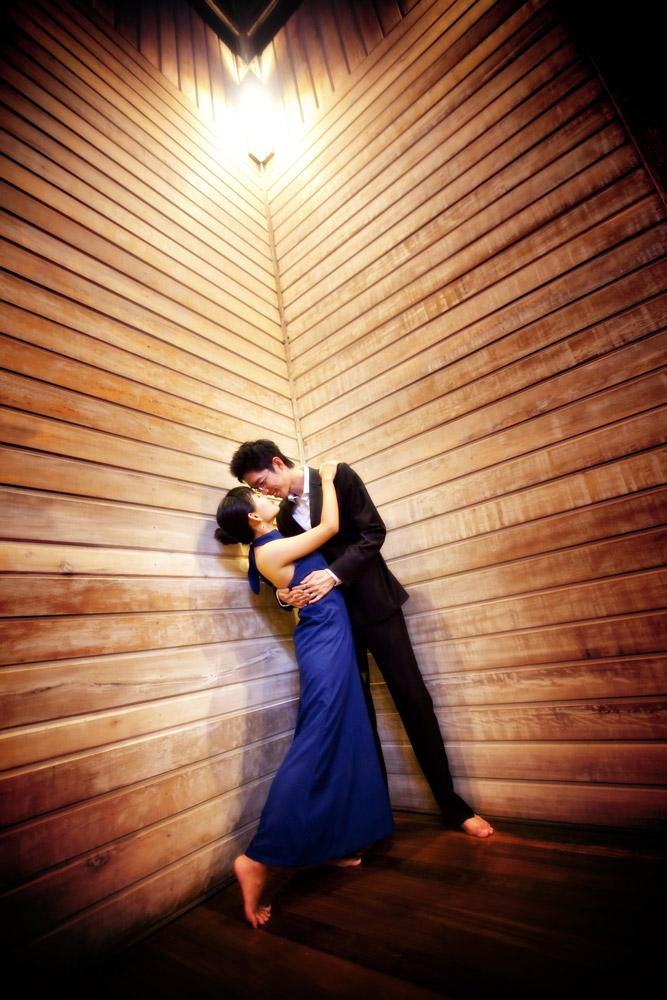 The Love Story
Chui Ping: Although we grew up in the same neighbourhood, hung out in the same places and studied at the same university, we met only after we joined the workforce.
We were assigned to the same projects and after spending some time in each other's company, our relationship eventually blossomed. He was passionate about photography while my interests lay in videography. When watching a video from my university days, Keng Wei mentioned that he may have made an appearance. Sure enough, just ten seconds in, we saw Keng Wei walking past me in the video! I remember having goosebumps. That was also when we realised how much our lives have crossed.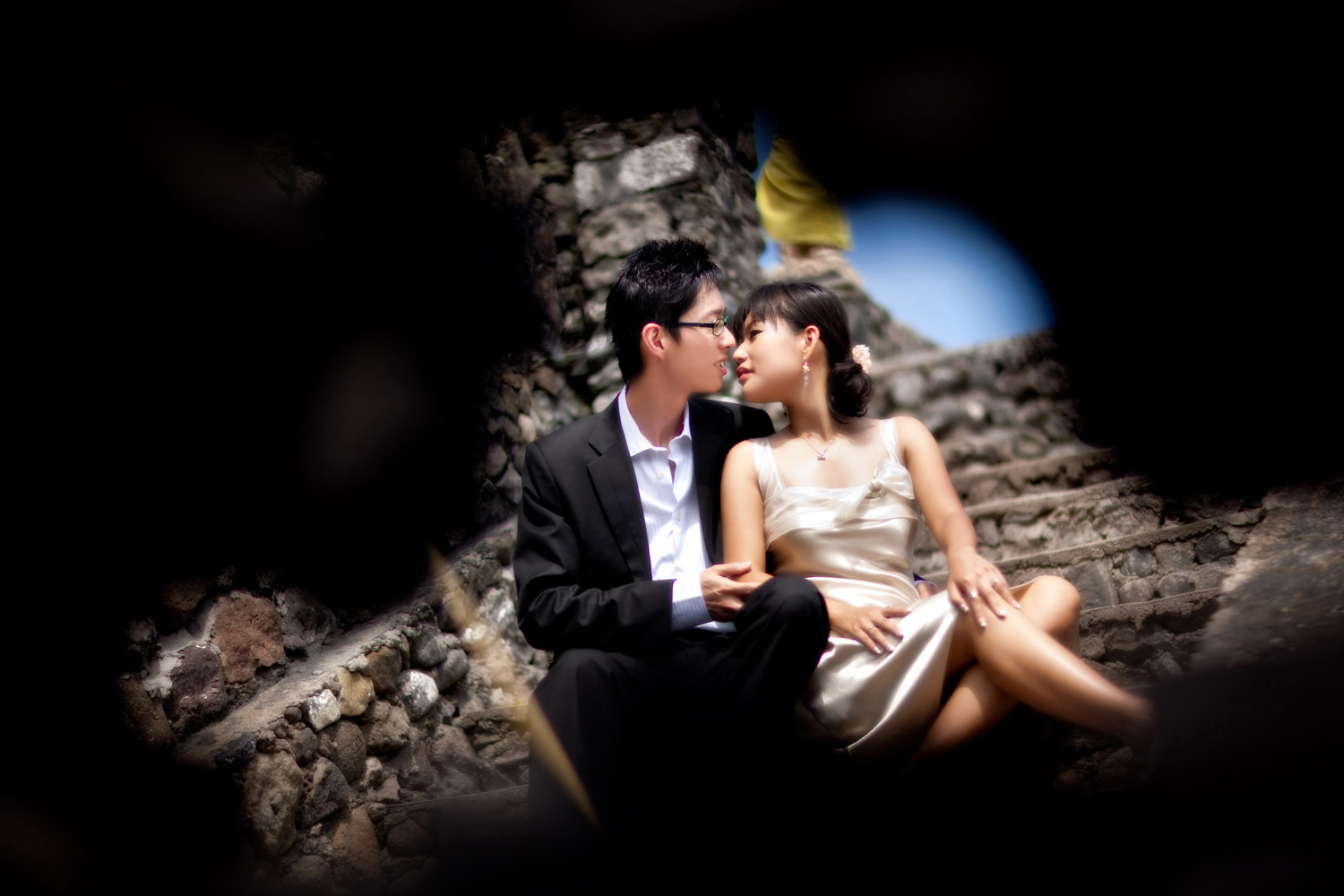 The Proposal
Chui Ping: The proposal was an unexpected one. It was during December 2007 and we were away on a holiday in Batam but unfortunately, from the misplaced reservation details to the early closure of the restaurant, nothing seemed to going as planned. That night, we were talking about all the unfortunate incidents when Keng Wei got down on one knee and proposed! I was definitely surprised and looking at how we have managed to overcome the various challenges of the day, I agreed. So something good did happen after all!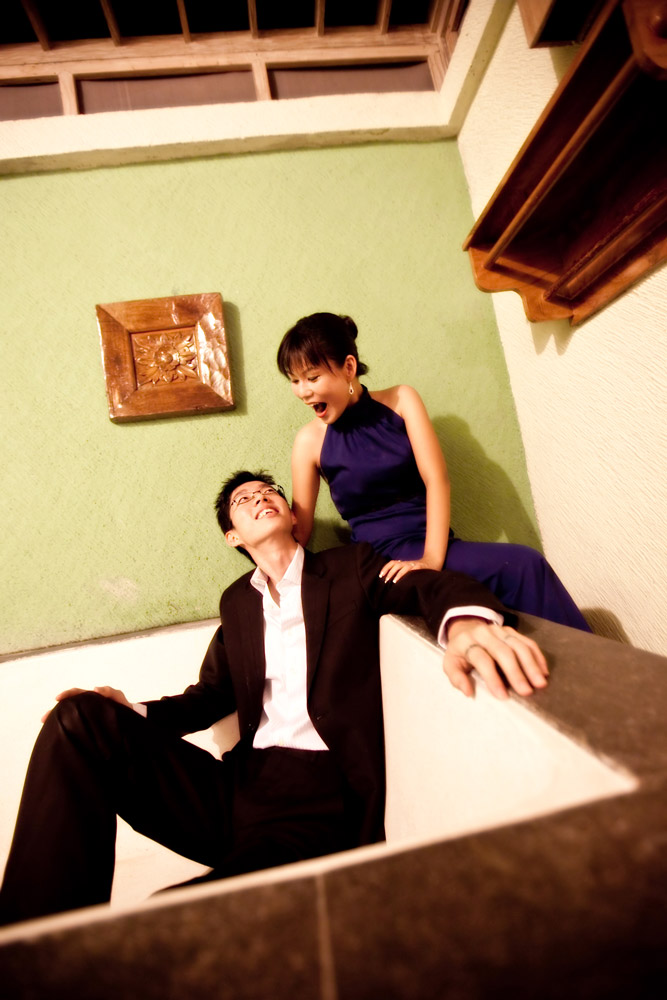 Bridal Style
Chui Ping: My mum enrolled in sewing lessons at the Community Club and made me a white cheongsam for the reception. The dress was made with a cloth that featured a nice sheen with silver detailing.
Personally, I have always liked the classic look and the elegance of a cheongsam. Indeed, it was really difficult to sew, and my mum struggled with the fittings initially. At the final fitting, my mum was praised by her teacher and fellow students for her workmanship. I was so proud of my mum and incredibly pleased with my cheongsam.
Keng Wei had his cashmere suit made in Bangkok while we were on a holiday. We happened to chance upon a tailor shop around Amari Watergate Hotel and showed the tailor the designs that he wanted. His suit was completed in three days!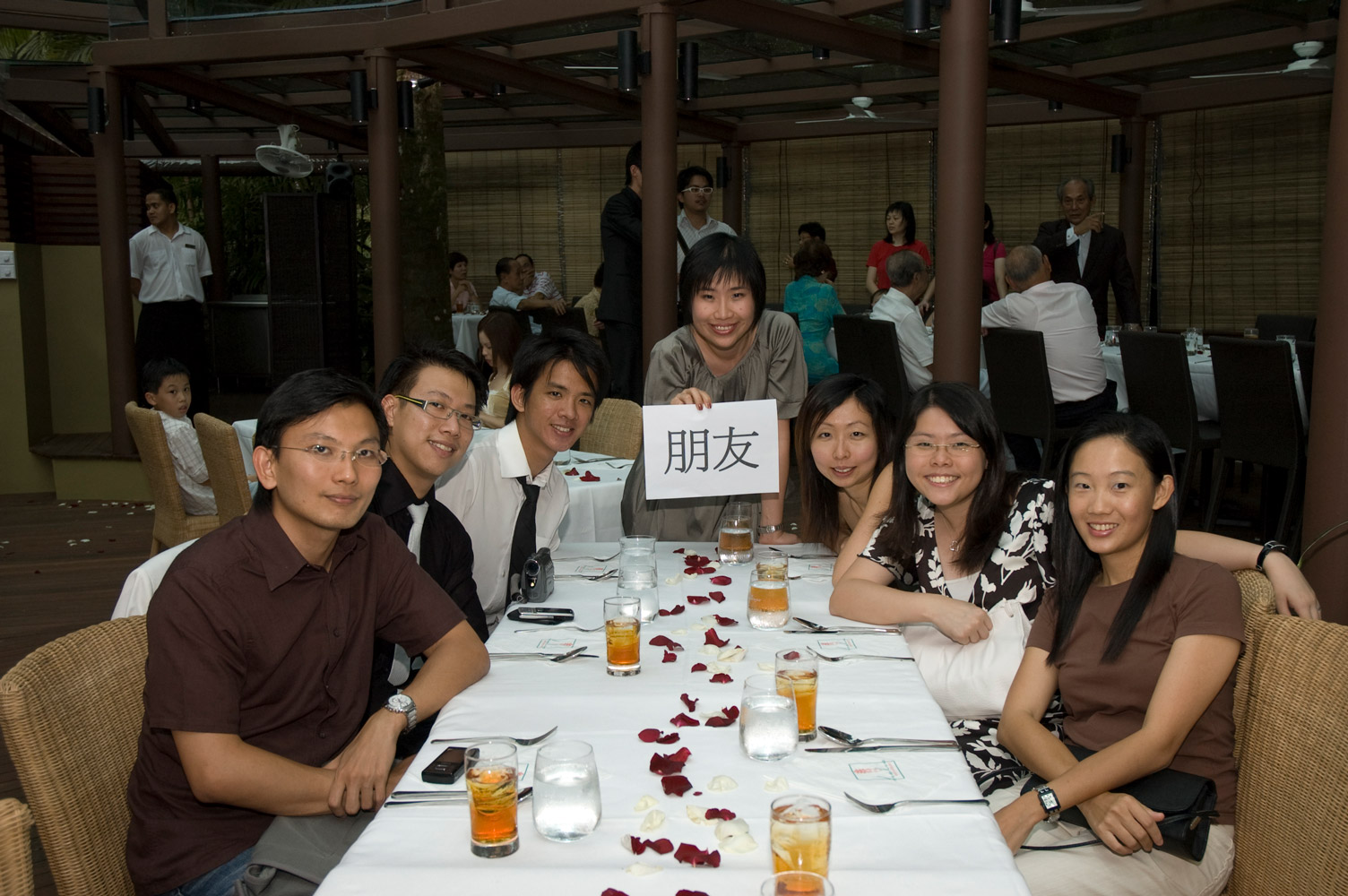 The Reception
Chui Ping: We were looking for a lunch reception venue as we did prefer a simpler and more intimate ceremony. After chancing upon Villa Halia, both of us took to the then newly opened venue immediately. The deciding factors were the venue's hospitality and its delectable dishes.
Unlike most weddings, ours did not have a planned seating arrangement. Instead, we had the tables marked "Friends" and "Relatives" and our guests simply took their seats. There were just over sixty guests at our reception and everyone said the food was fantastic, especially the desserts and cakes. The experience was so memorable that we promised to renew our vows ten years into the marriage.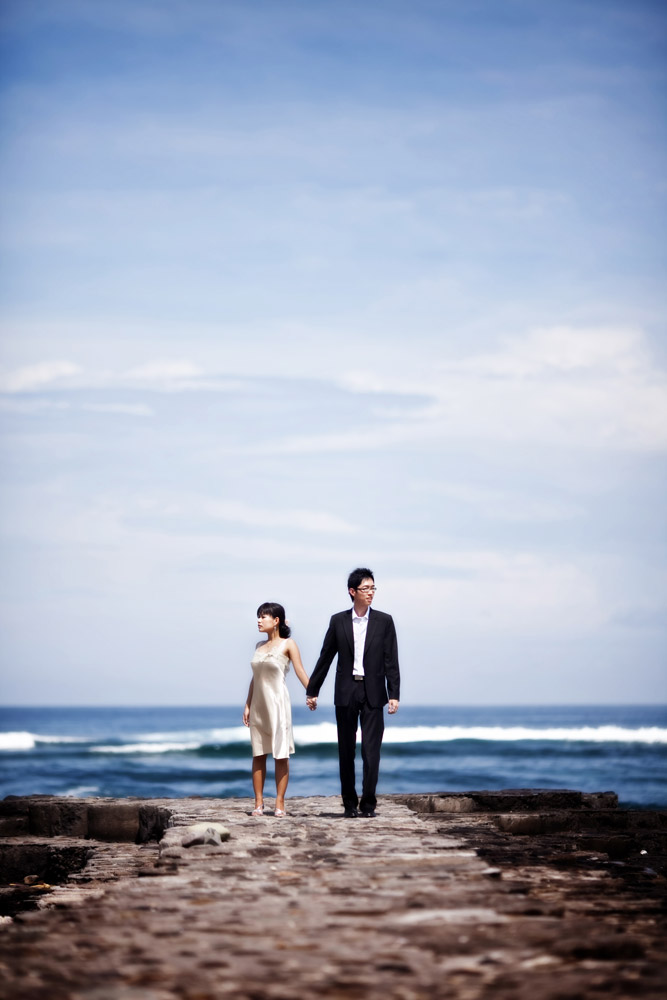 Memorable Moments
Chui Ping: While I did not wear a wedding gown nor had our prewedding photos taken, the wedding was very memorable as my usually shy husband actually sang Tanya Chua's version of Yellow by Coldplay for me in front of our guests! Of course, what made the day even more special was the fact that we decided to spend the rest of our lives together as husband and wife.
Our actual wedding day photos were taken by the now defunct Little Wedding Day. Unfortunately, the photos were not as good as we hoped they would be and we decided to take our pre-wedding photos one year later. On the other hand, I may decide to take couple photos with me in a wedding gown for our 20th anniversary!