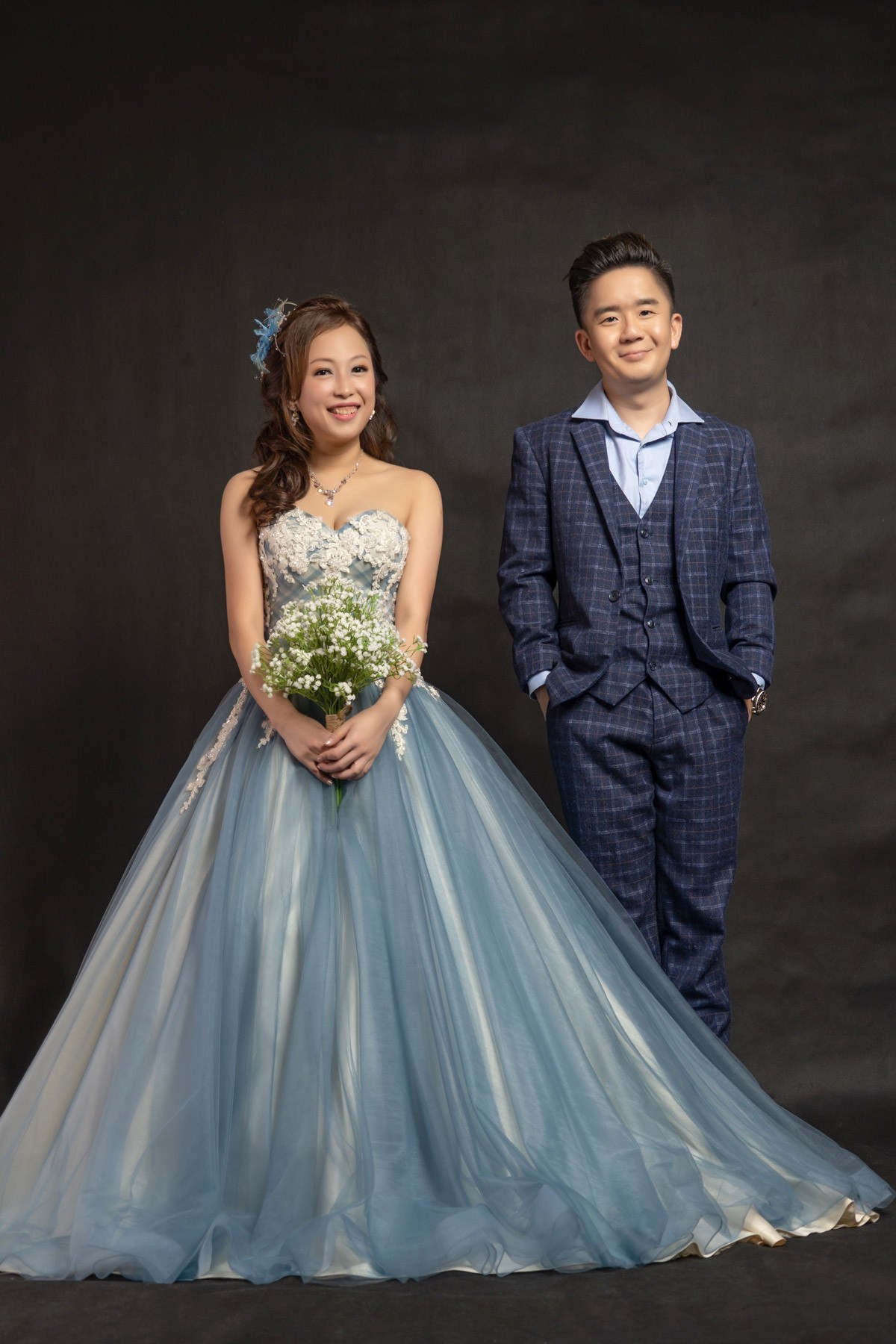 The Love Story
Patrick: I first noticed Xinni's profile on a social media platform, and initiated a chat with her using a really lame pick-up line. To my surprise, it was pretty well-received and we continued chatting for a while! Everything felt very right, so one day I took the chance to ask her out for a date on Christmas eve.
As we spent more and more time together, we realised that we had a lot of things in common, and shared many values. This was what prompted me to bring our relationship to the next level, and I plucked up my courage to show up at her house with a bouquet of roses to confess my love. She agreed, and that marked the beginning of our courtship!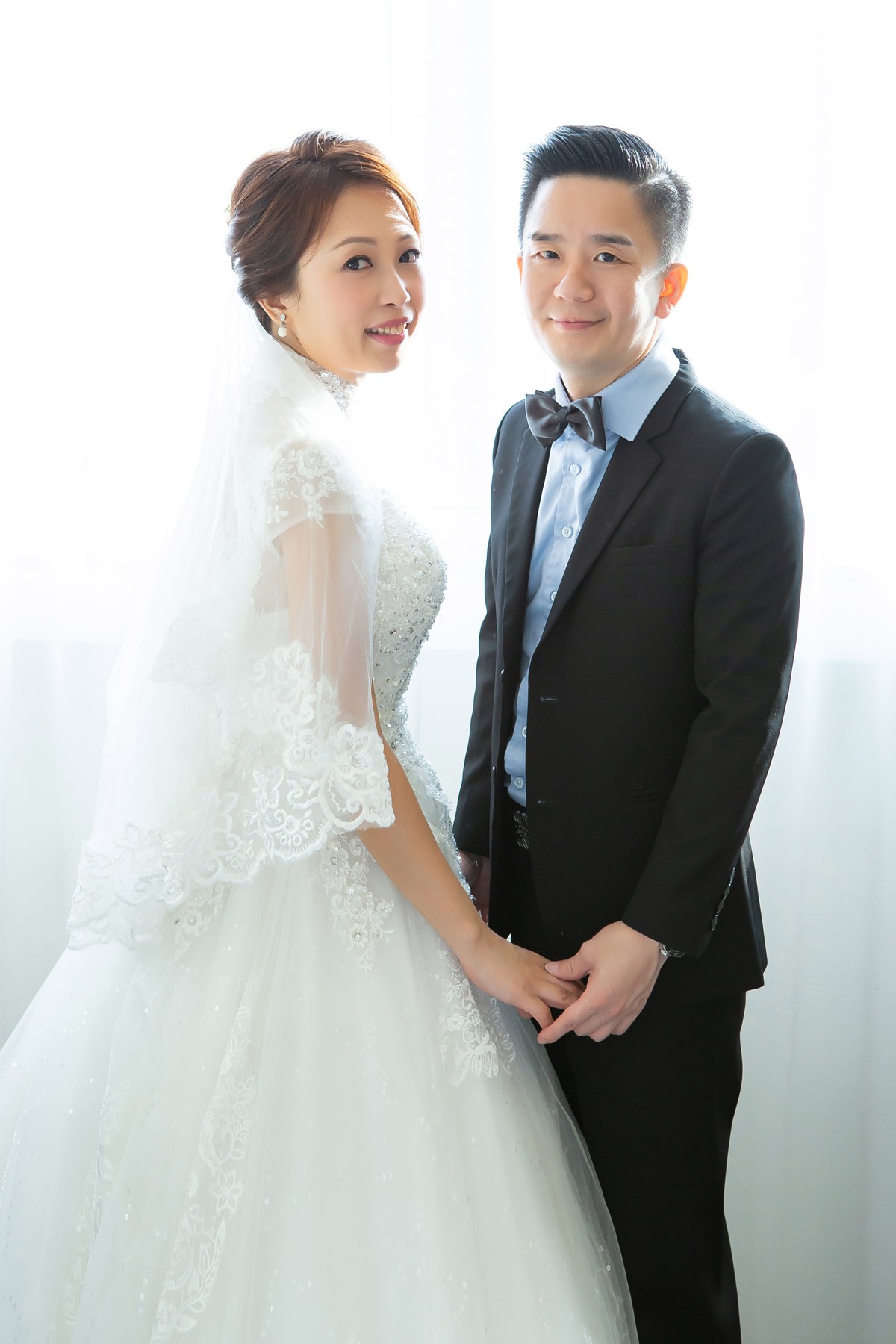 The Proposal
Patrick: During our Europe trip in 2018, Xinni was actually expecting me to propose during the last leg in Paris. Much to her surprise, I popped the question in Zermatt instead, which was a picturesque little Swiss town.
I actually planned to propose at the peak of the Matterhorn Glacier Paradise, but on that fateful day, the high altitude and sub- zero temperature rendered us not in the best condition or mood, so I missed my chance.
Fast forward a few hours later, we were on our apartment balcony, awed by the town's stunning night view that had the majestic Mount Matterhorn in the background. I initially planned for the Lumorama Lights on the mountain stations to change colours (it can be done with a telephone call), but it failed and I got down on one knee nonetheless. I then plucked a "star" from the sky and asked to spend our lives as one, and she said yes!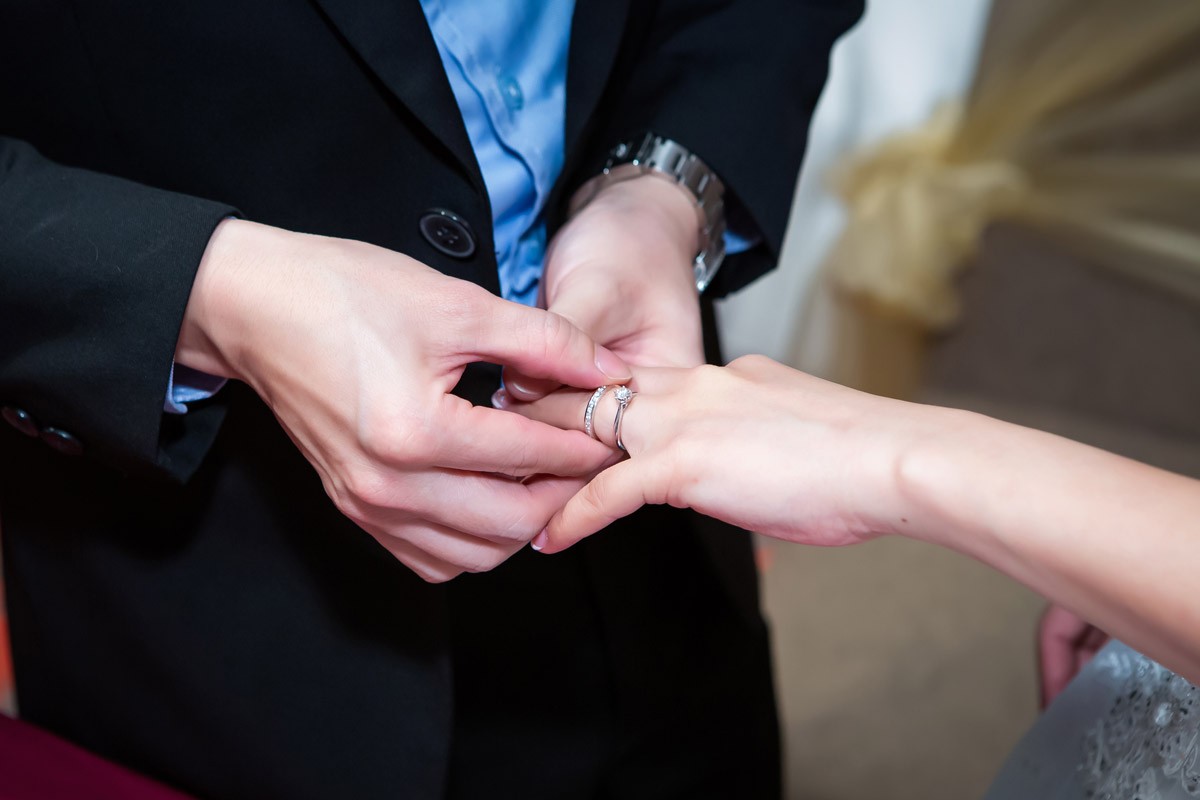 Bridal Style
Patrick: For Xinni's morning gown, we opted for something simple with traditional details, and decided on a white dress with a mandarin collar and elaborate embroidery.
The banquet gown was a gorgeous champagne coloured piece, featuring an off-shoulder A-line cut that was subtle yet classy. Her look was then completed with a sweet and lovely bouquet from Florals Actually, which had muted shades of blush pink and white.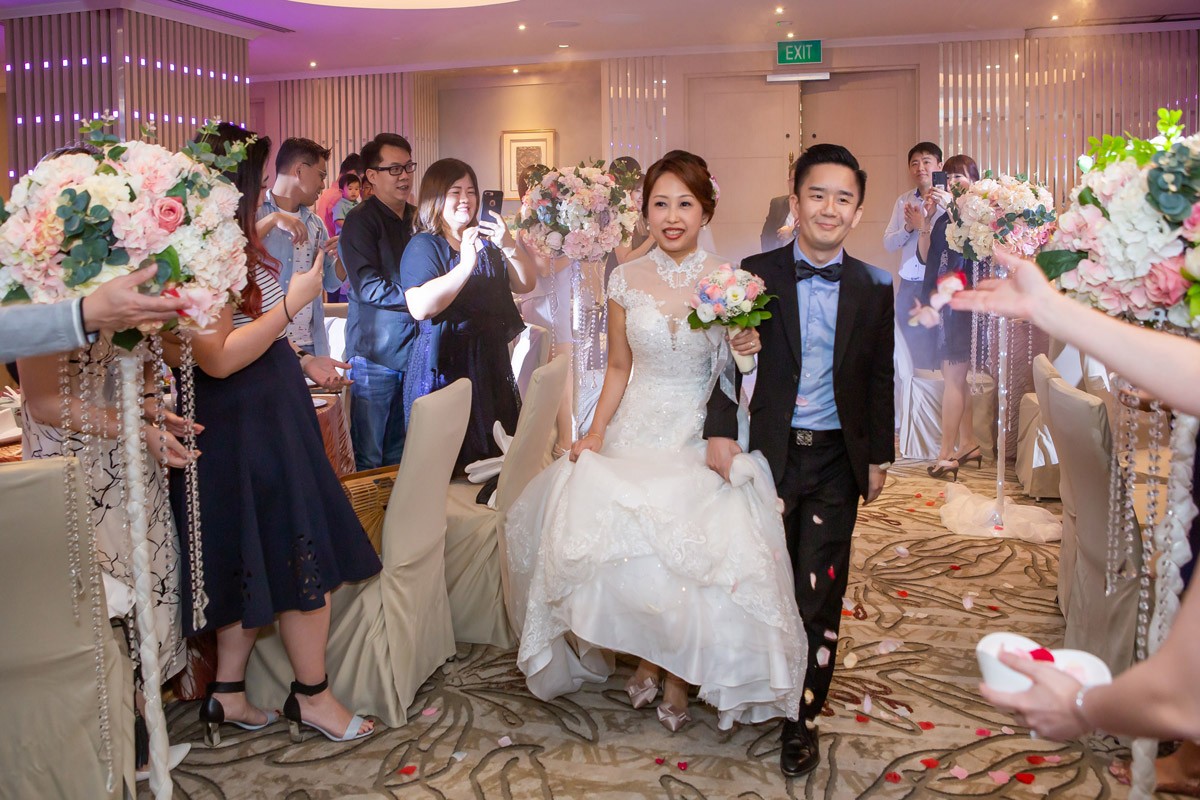 The Reception
Patrick and Xinni: We wanted a simple and intimate ceremony, so eventually, we came to a mutual agreement that having a luncheon with our closest friends and family would be the most suitable. Our top criteria were location, accessibility, a good selection of food, and a grand ballroom with plenty of space. With those in mind, we checked many reviews and visited various venues, and were finally won over by Parkroyal on Kitchener Road.
They offered very good value and ticked all the right boxes for us, and provided plenty of logistical support with their team of helpful and approachable coordinators. In terms of decoration, we opted for the hotel's beautiful and elegant "Love and Romance" theme andfurther complemented it with our own decorations. These included a dolled-up reception area and a fairy-light backdrop that we rented from Pretty Blink for some precious photo moments.
We were very pleased with the overall experience, and received many compliments from our guests regarding the food and ambience!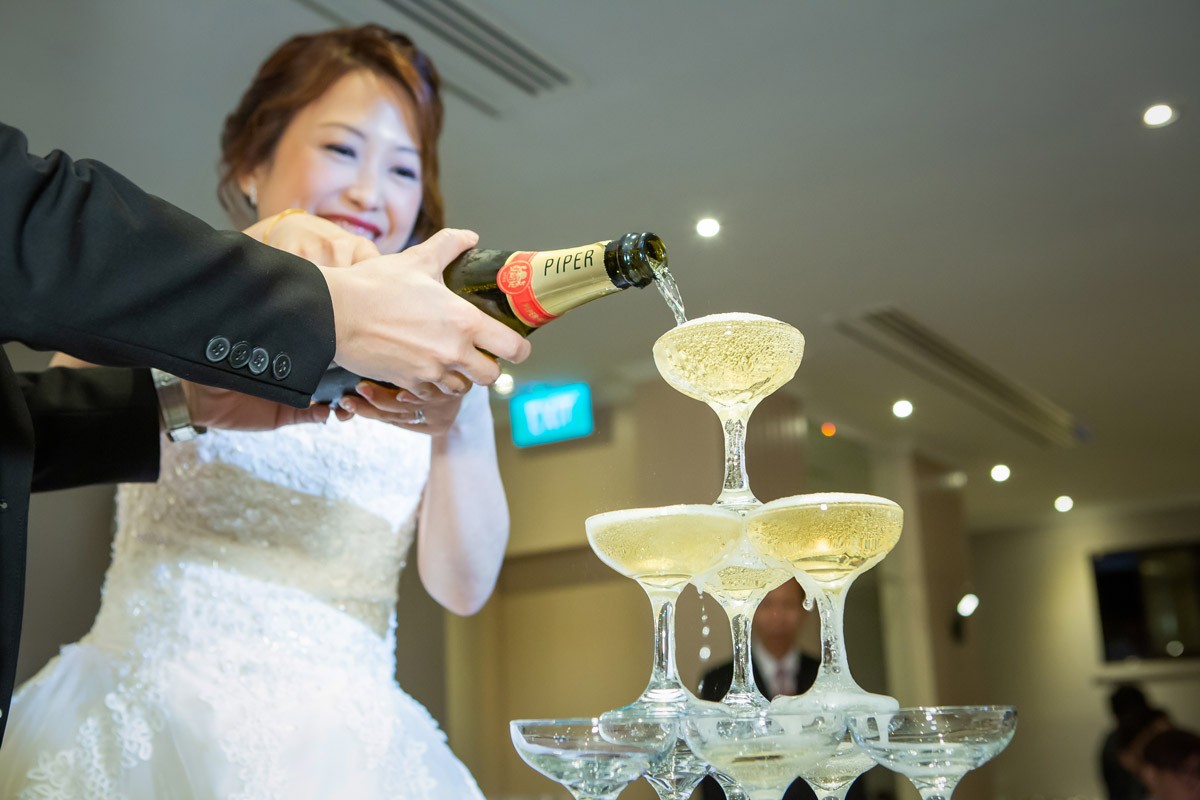 Memorable Moments
Patrick and Xinni: The preparation process leading up to our wedding day will forever be etched in our memories. Through this eventful process of working and planning with each other, we learned to respect and resolve our differences as we embarked on this new chapter in our love story.
We also had the absolute pleasure of having our friend, TV host Lin Youyi, help Us to emcee our entire ceremony, which really injected some "stardust" into the most important event of our lives. Some of our guests recognised her and we really appreciated how she was so welcoming with the endless photo requests. With our host and the delectable food keeping the mood joyous and lighthearted throughout our luncheon, it truly made our day knowing that all of our guests were able to enjoy themselves and have a good time. We are truly extraordinarily blessed to be able to get married and exchange our vows in the presence of our loved ones!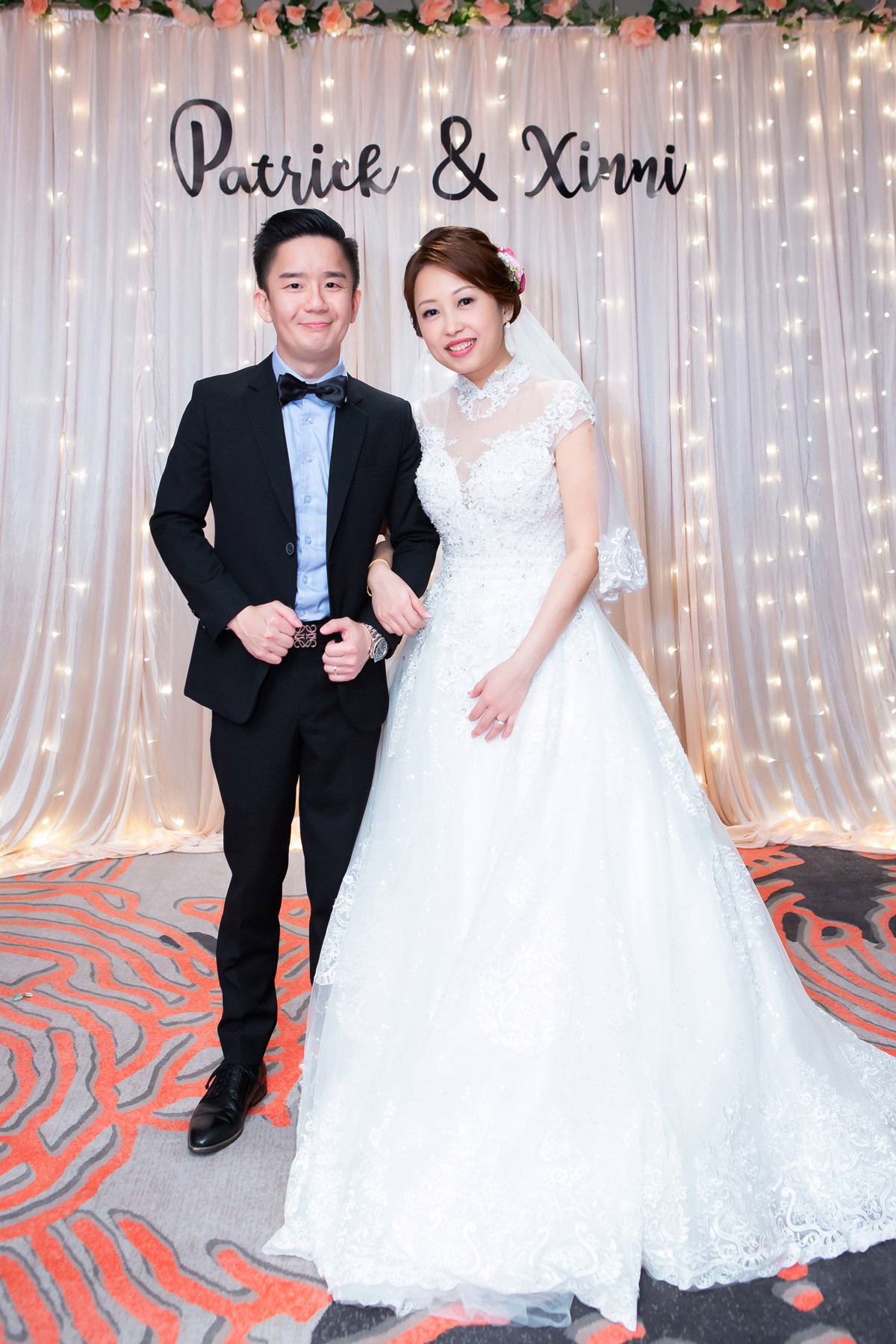 Accreditations
Venue: Luncheon at PARKROYAL on Kitchener Road
Hair: Wendy Soh
Makeup: Wendy Soh
Bouquet: Florals Actually
Decor: PARKROYAL on Kitchener Road, Pretty Blink & couple's own