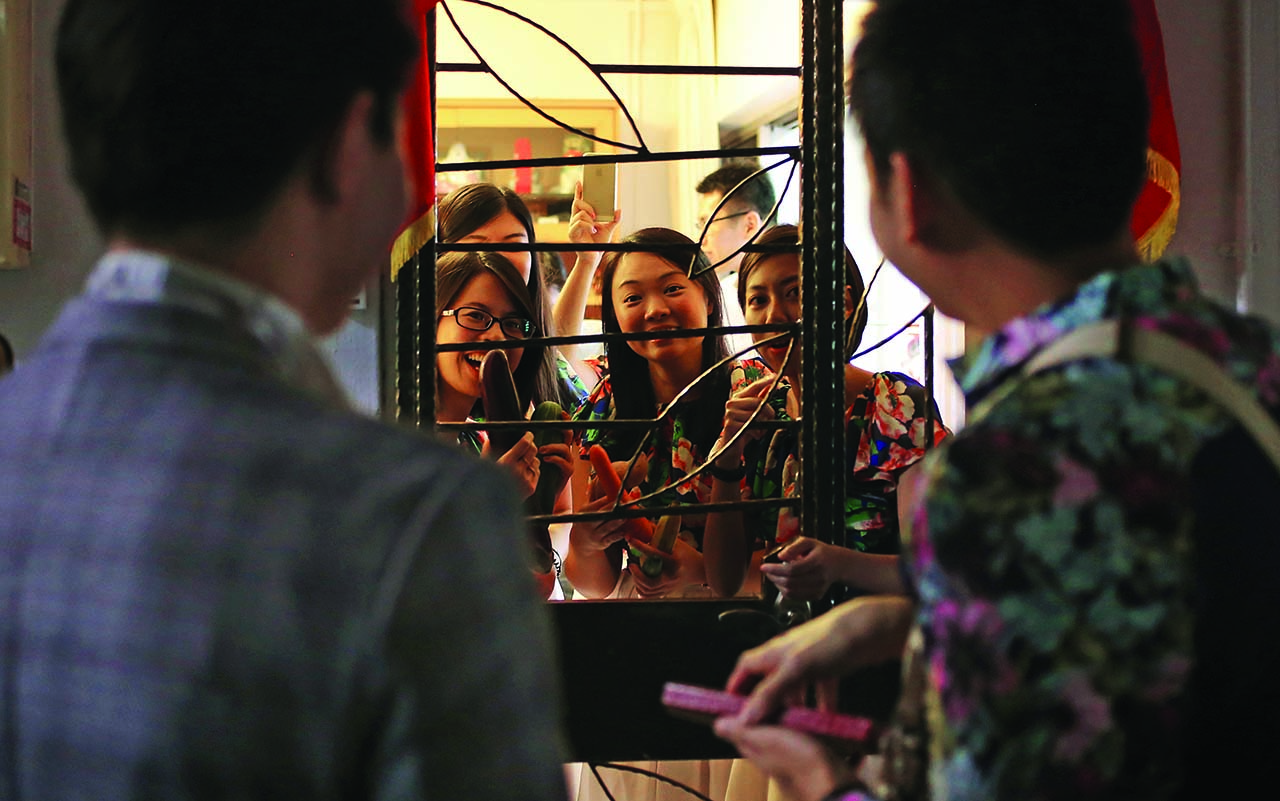 Proposal
We met when we were studying at the same university. However, we were in different courses so it seemed like destiny's will that we ended up sitting next to each other for a number of our common lectures. Junwei later admitted that he did 'chope' a seat for me sometimes to make it seem like fateful coincidence. Eventually, we exchanged our MSN contacts and after several weeks of late night chats, I gave him my number. The rest, as they say, is history.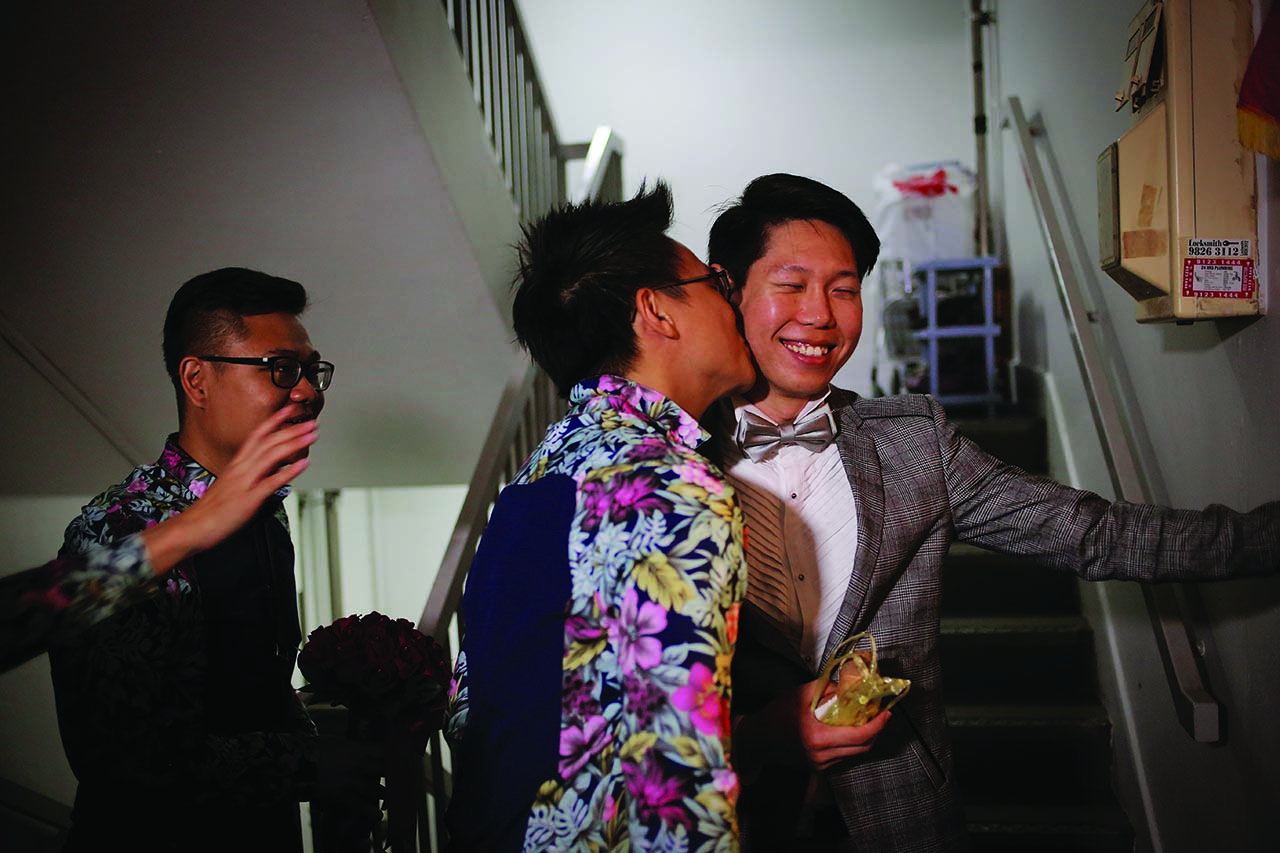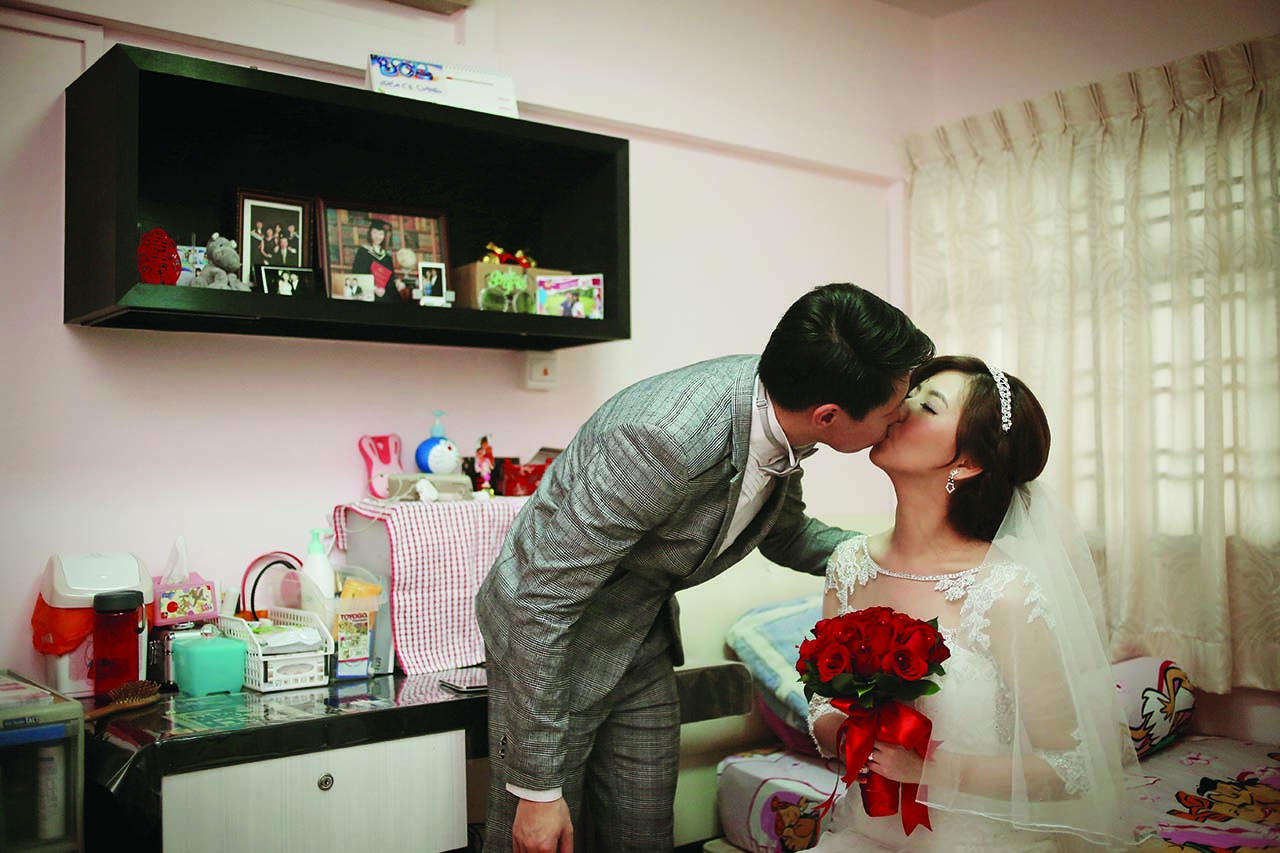 We were really interested in an upcoming BTO project so we made plans to ballot for it. The night before its launch, Junwei visited my home. He told my parents that we had been dating for six years and wanted to bring our relationship to the next level, and asked my parents for their permission to ballot for the BTO. I was so touched that I teared. I felt like there was nothing more romantic than asking my parents for my hand in marriage.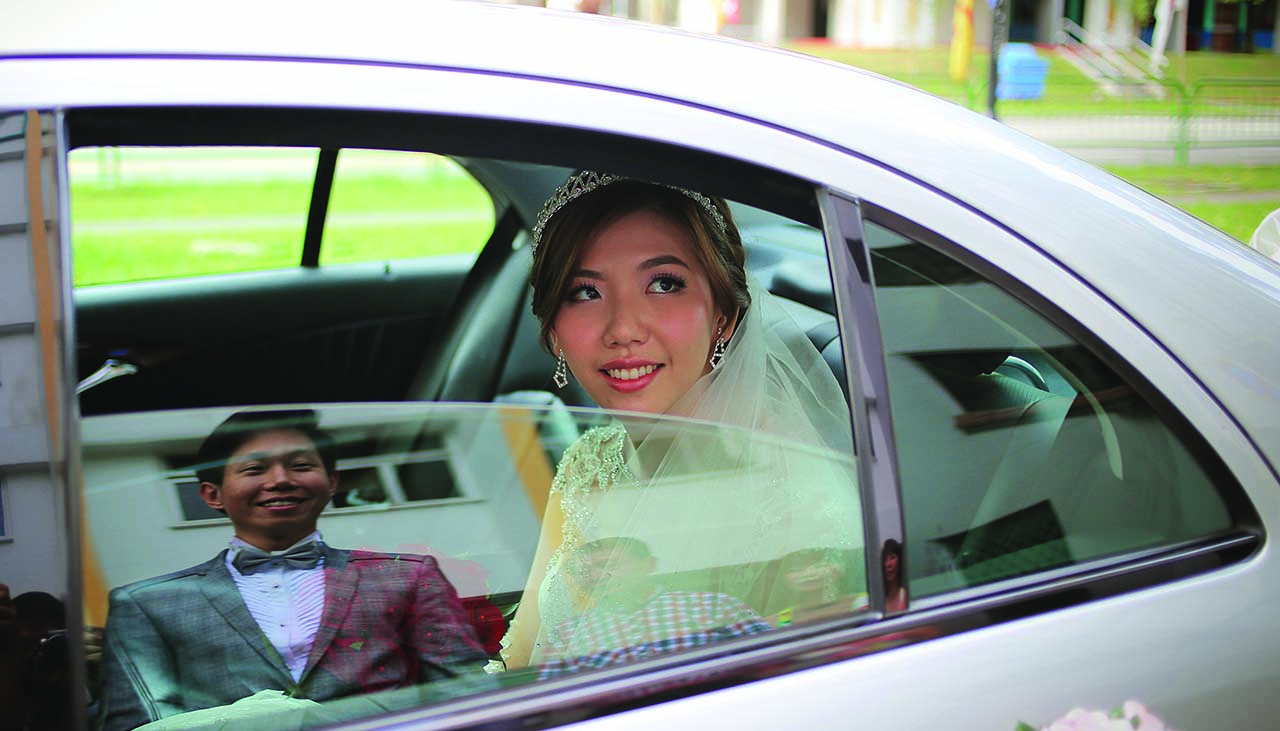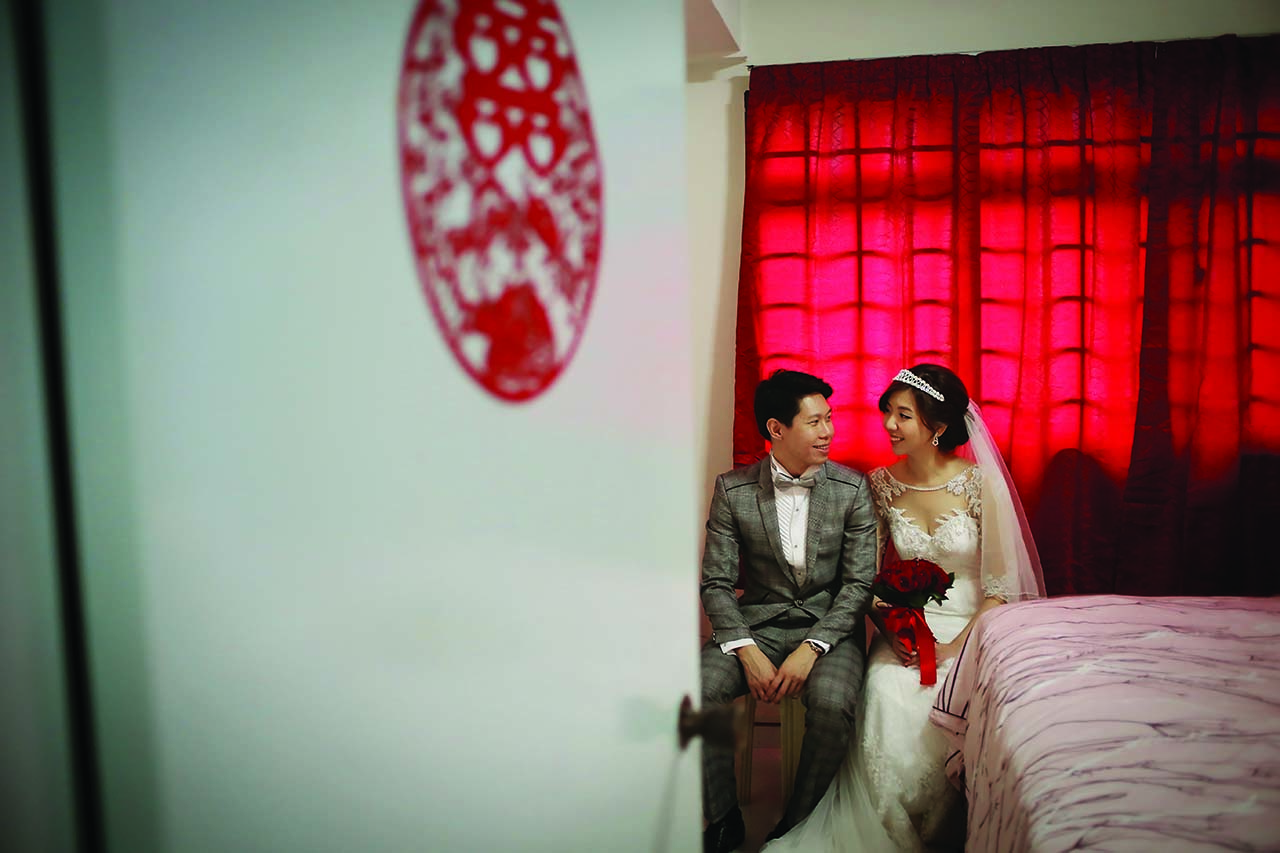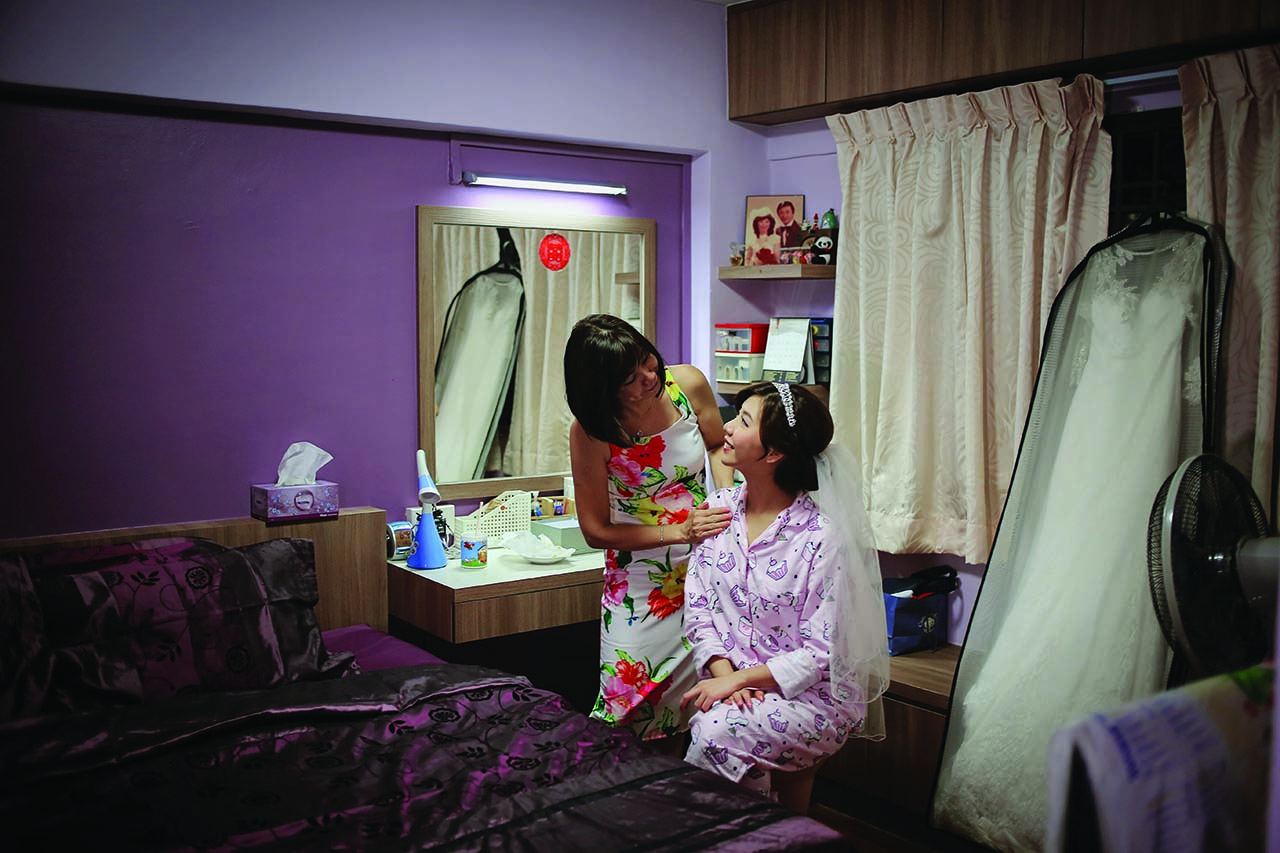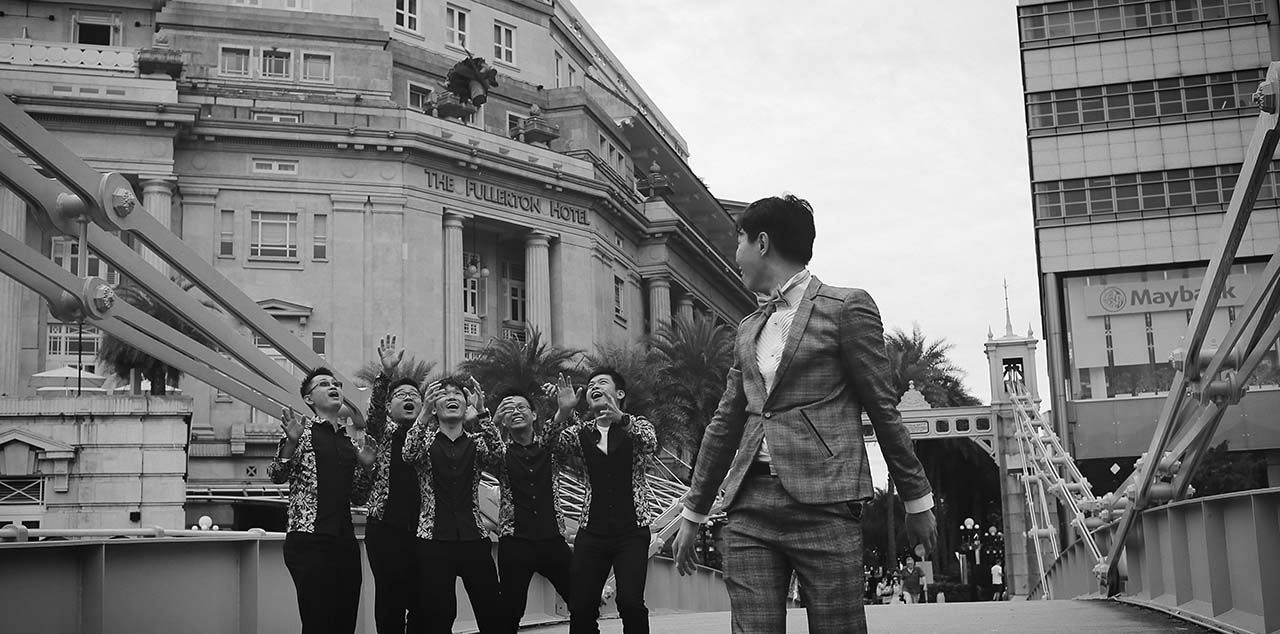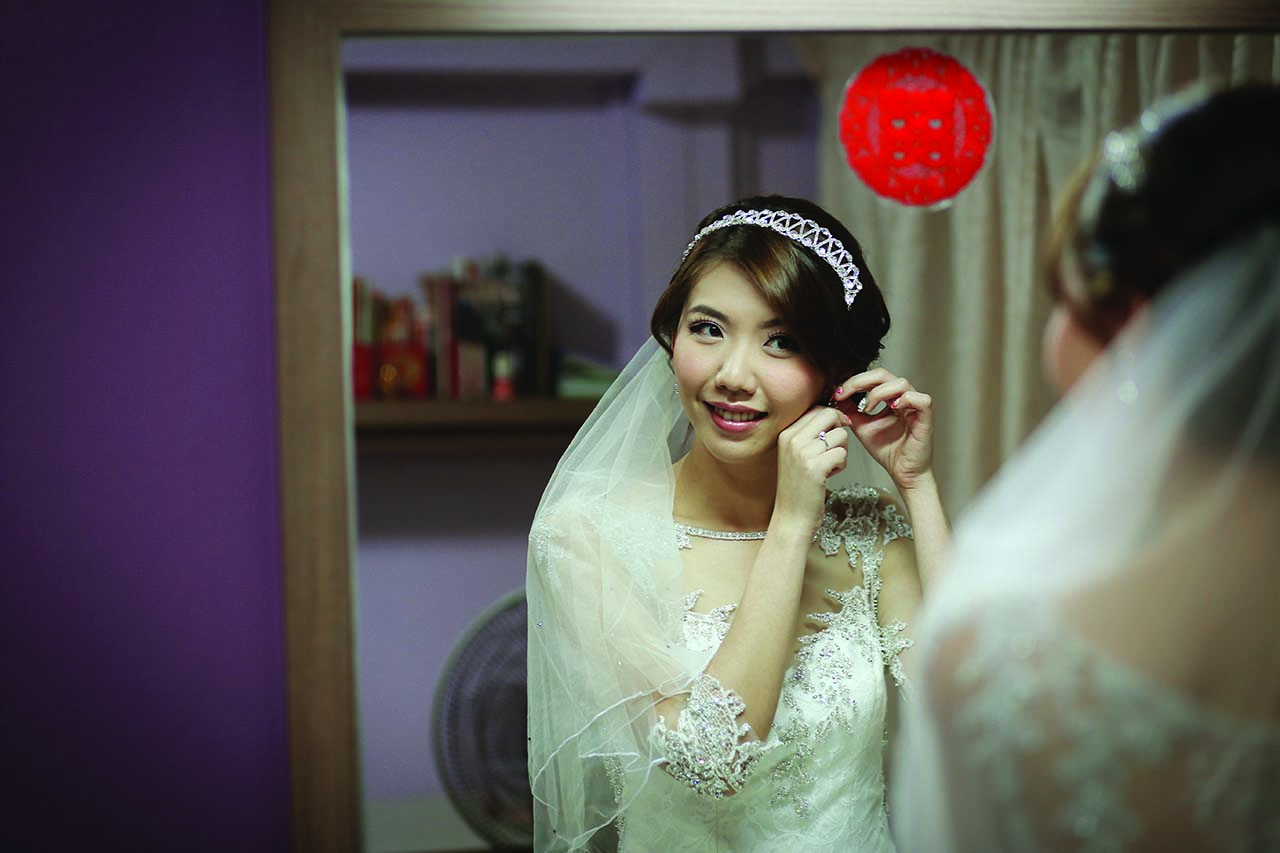 Bride's Style
I chose a white lace gown with a mermaid cut and long train. It was an absolutely beautiful piece and I loved the feel. In fact, my mother had worn a similar-looking dress for her own wedding. The garment I selected also featured my favourite colours, red and yellow. After seeing it, I just knew I had to wear it for the biggest night of my life.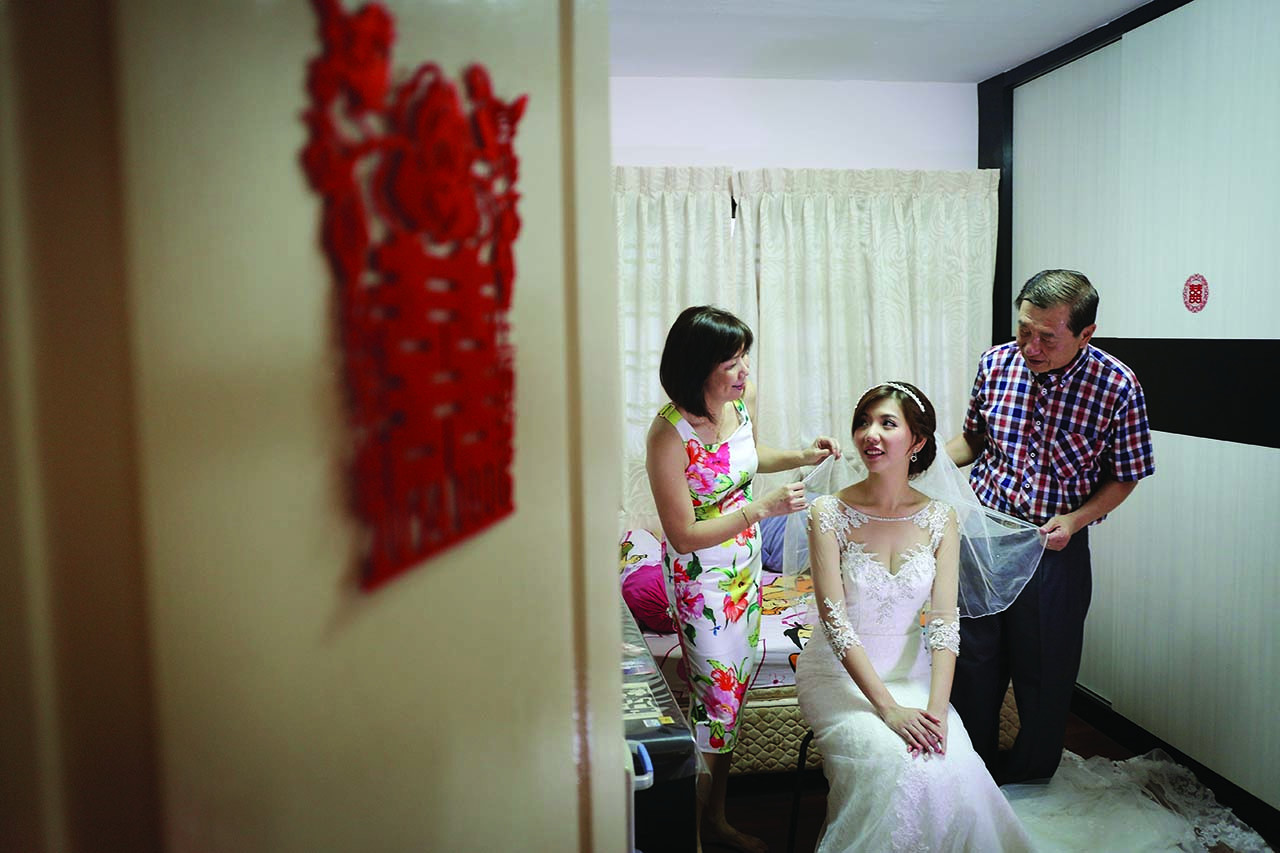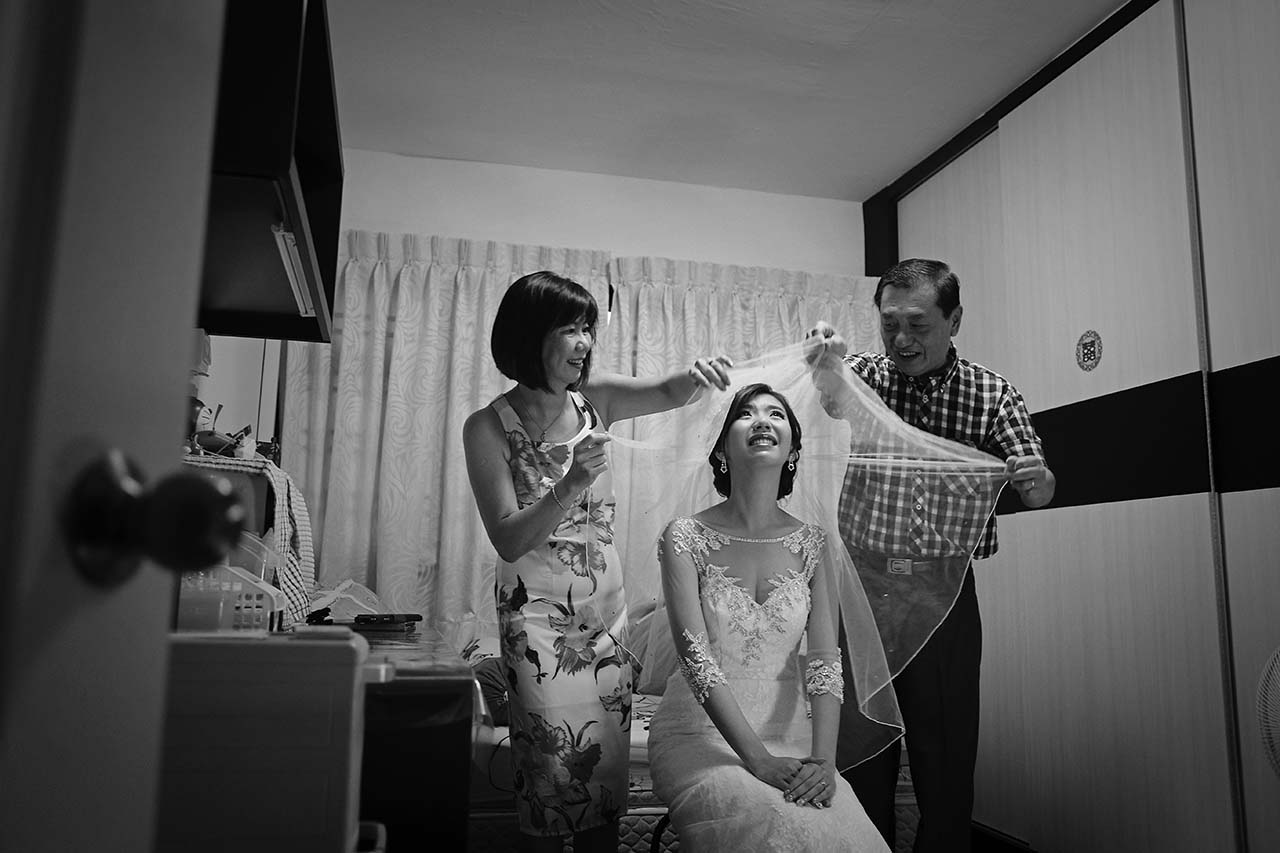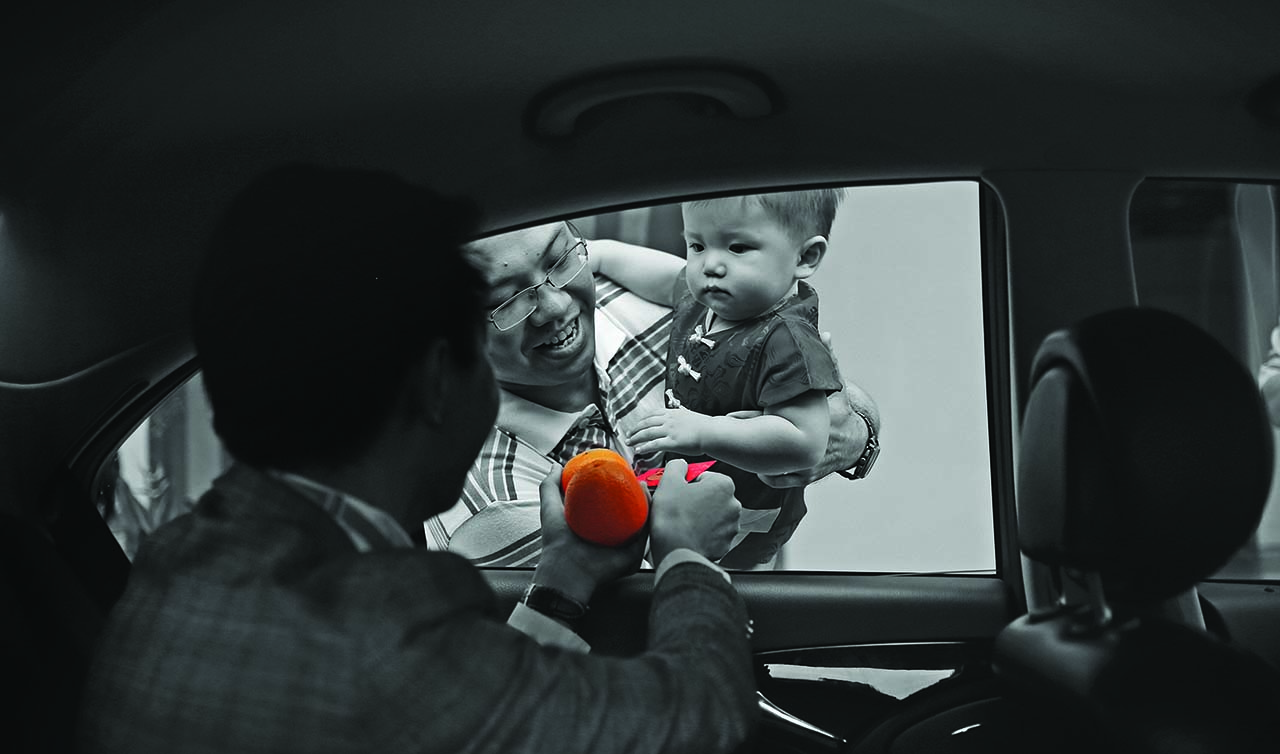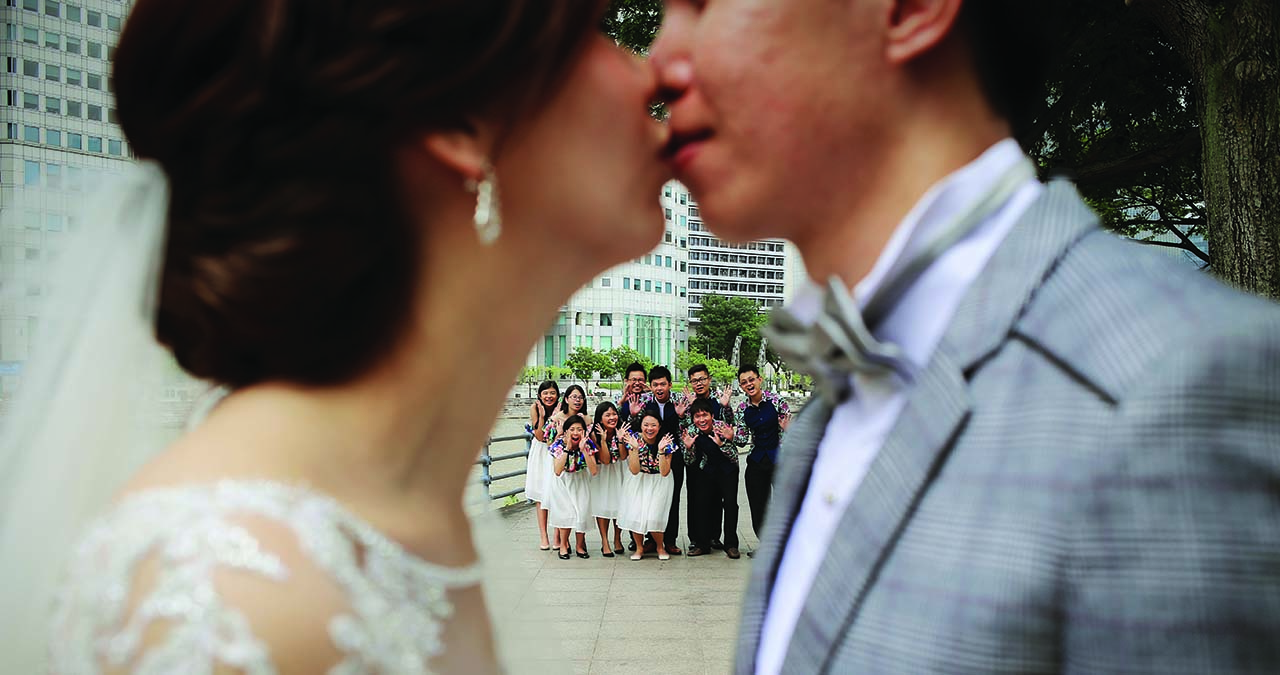 Reception
We held our dinner at PARKROYAL on Pickering hotel. It is situated in the middle of the city, which made for a great and convenient location as it is very accessible. For the colour scheme, we went with red and yellow once again. It definitely made our wedding look festive while keeping a traditional feel. Needless to say, our parents were very pleased with the choice of colours. Food-wise, the dinner was fantastic. The dishes were delicious and featured a fusion of Chinese and Western styles.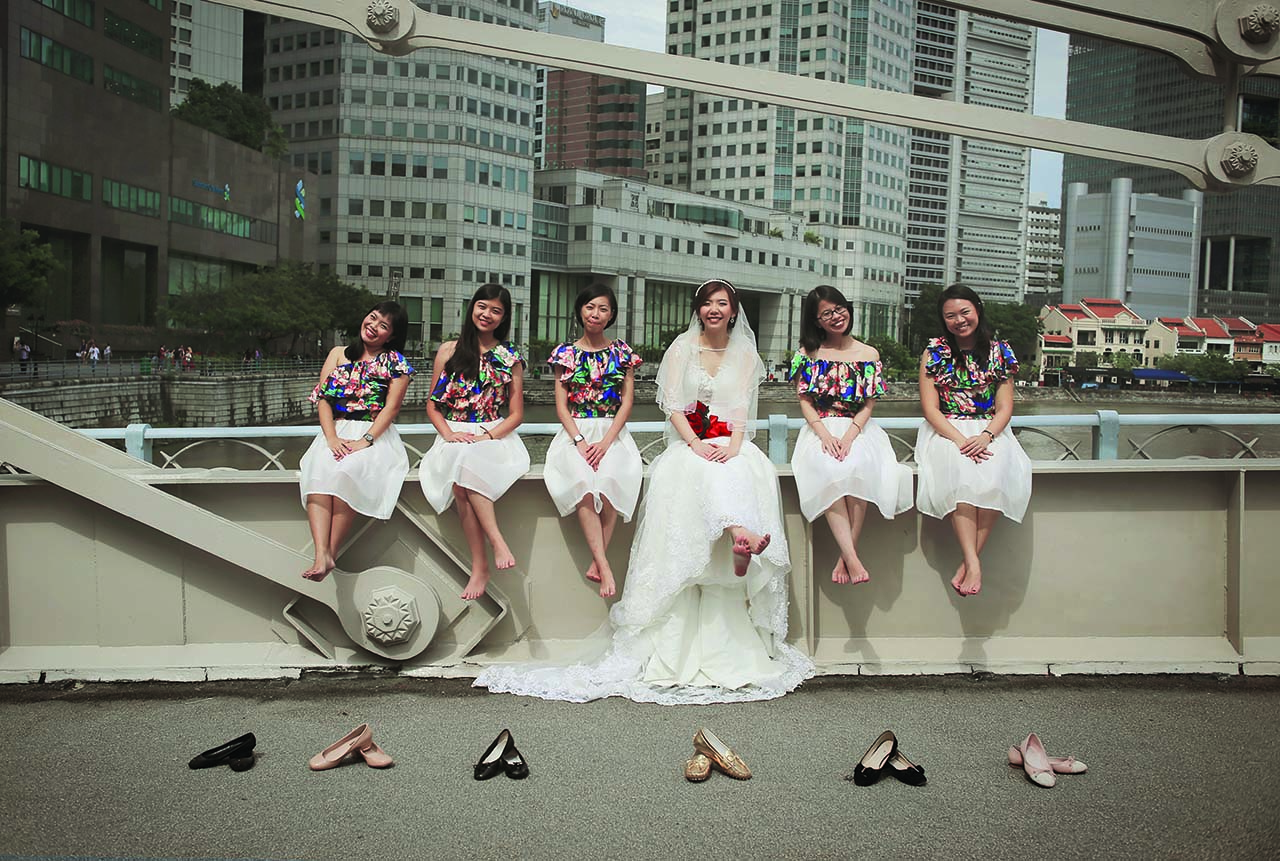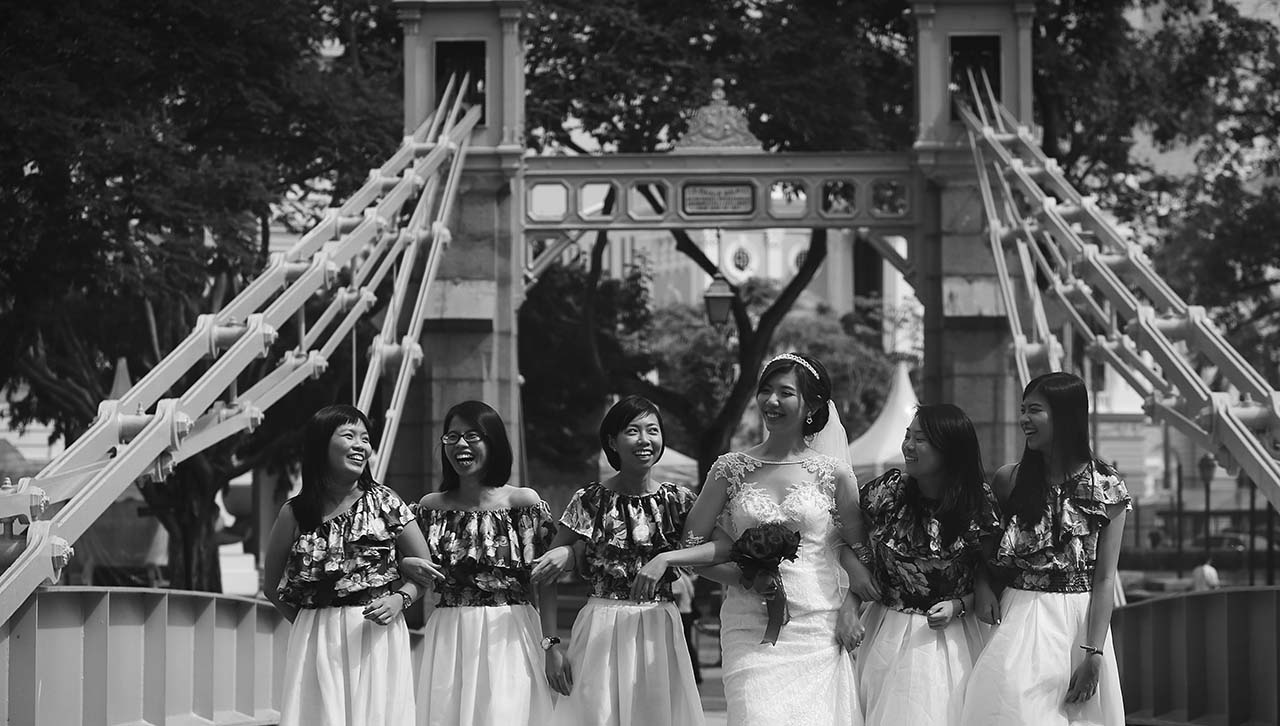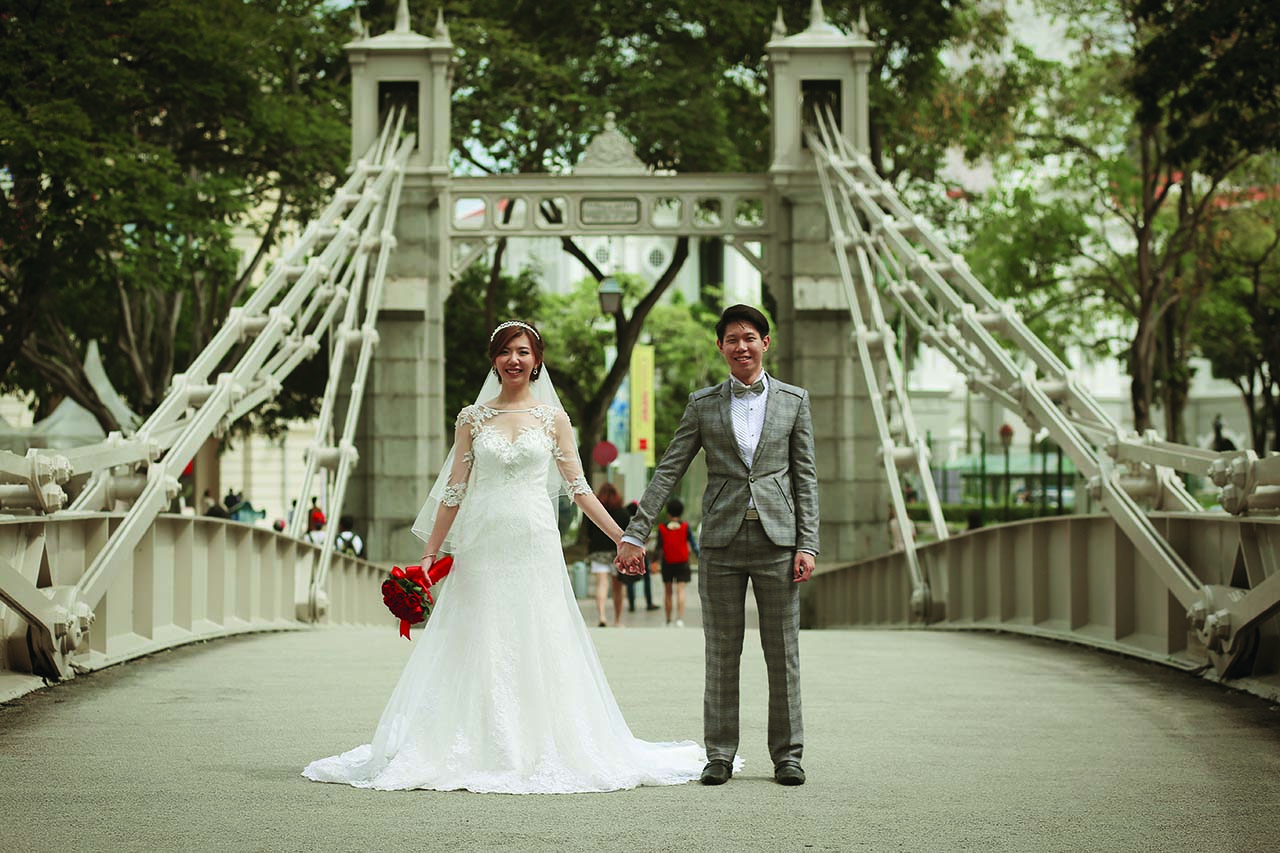 Memorable Moments
Our most memorable moment was during our second march-in, when we sang with an accompanying live band. The band was made up of our musician friends, and we were so glad that they came together as a group to specially make this happen. We rocked the stage that night with a classic by The Beatles, 'I Want to Hold Your Hand', and a Chinese number by Teresa Teng, Wo Zhi Zai Hu Ni. As we sang on stage, the audience stood up one by one and took a few steps forward while cheering for us. We could feel their most sincere and heartfelt blessings in that moment, and it touched the both of us deeply.