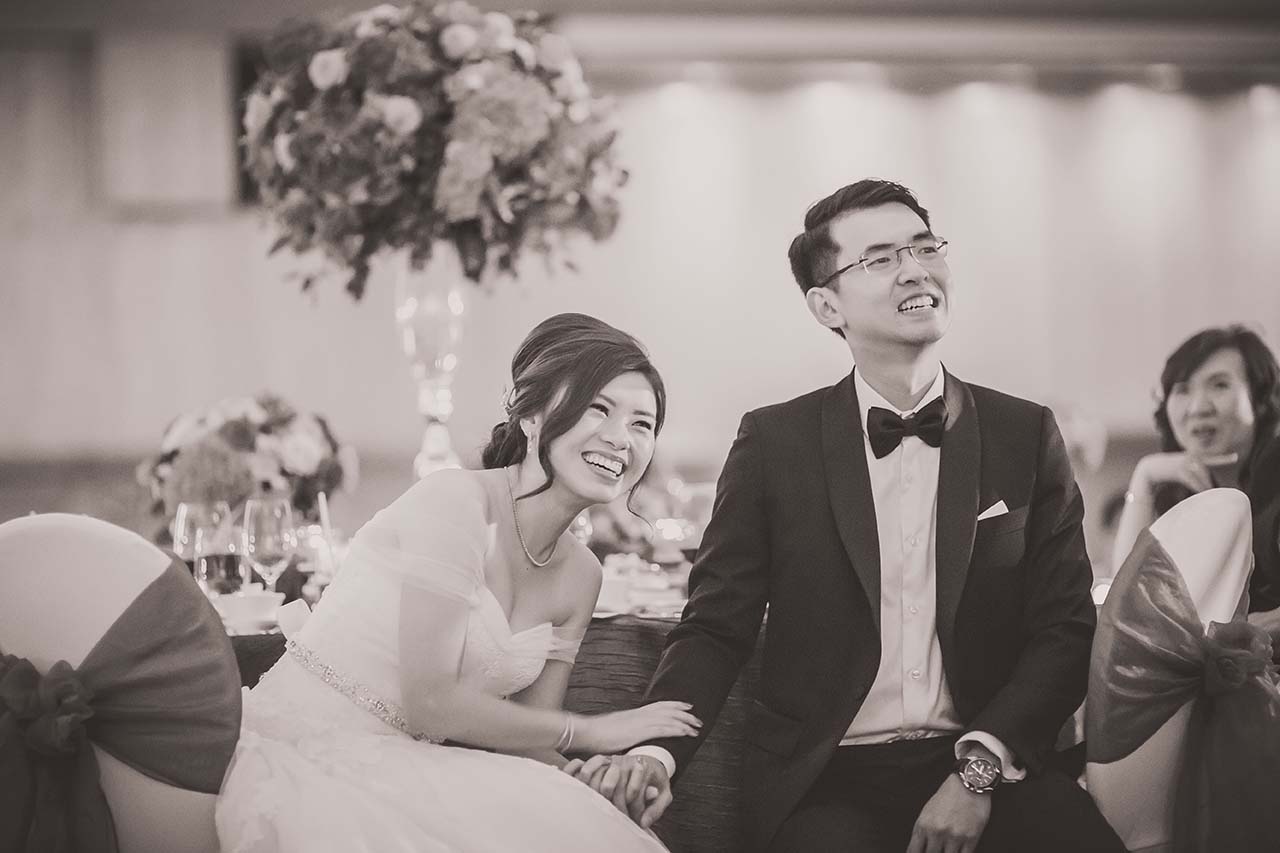 Proposal
We first met through our parents' class reunion luncheon. Asking us to join in their luncheon, one could say that it was a matchmaking session in process. Meeting each other for the first time, we thought that it was a union that would not materialise. Chen Ji is half Taiwanese and therefore, came from a strong oriental background, whereas I grew up in a more English-speaking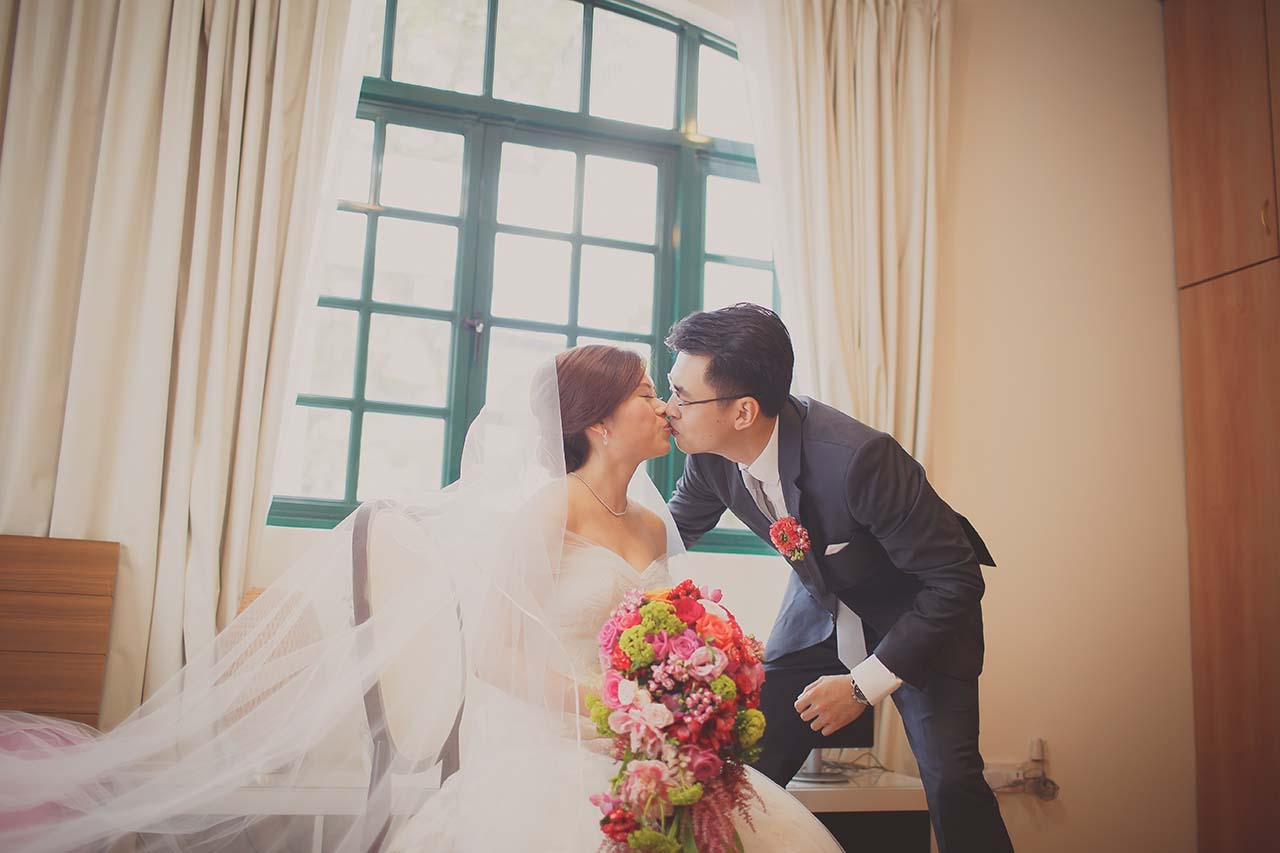 But, it was exactly this polar opposite that drew us together. Within six months of dating, Chen Ji proposed. We were attending the birthday party of our friend's baby and strangely, Chen Ji kept rushing me to go off for dinner when it was only late afternoon. His reason was that he was hungry and tired. So, we had a quick dinner and then returned home to rest for the evening. It was there in his house's basement where he had the piano displayed, a beautiful bouquet of flowers and the lights romantically dimmed that he proposed with a song that he had composed. It was so unexpected of Chen Ji to organise such a beautiful and romantic proposal. Of course, I said, "Yes!"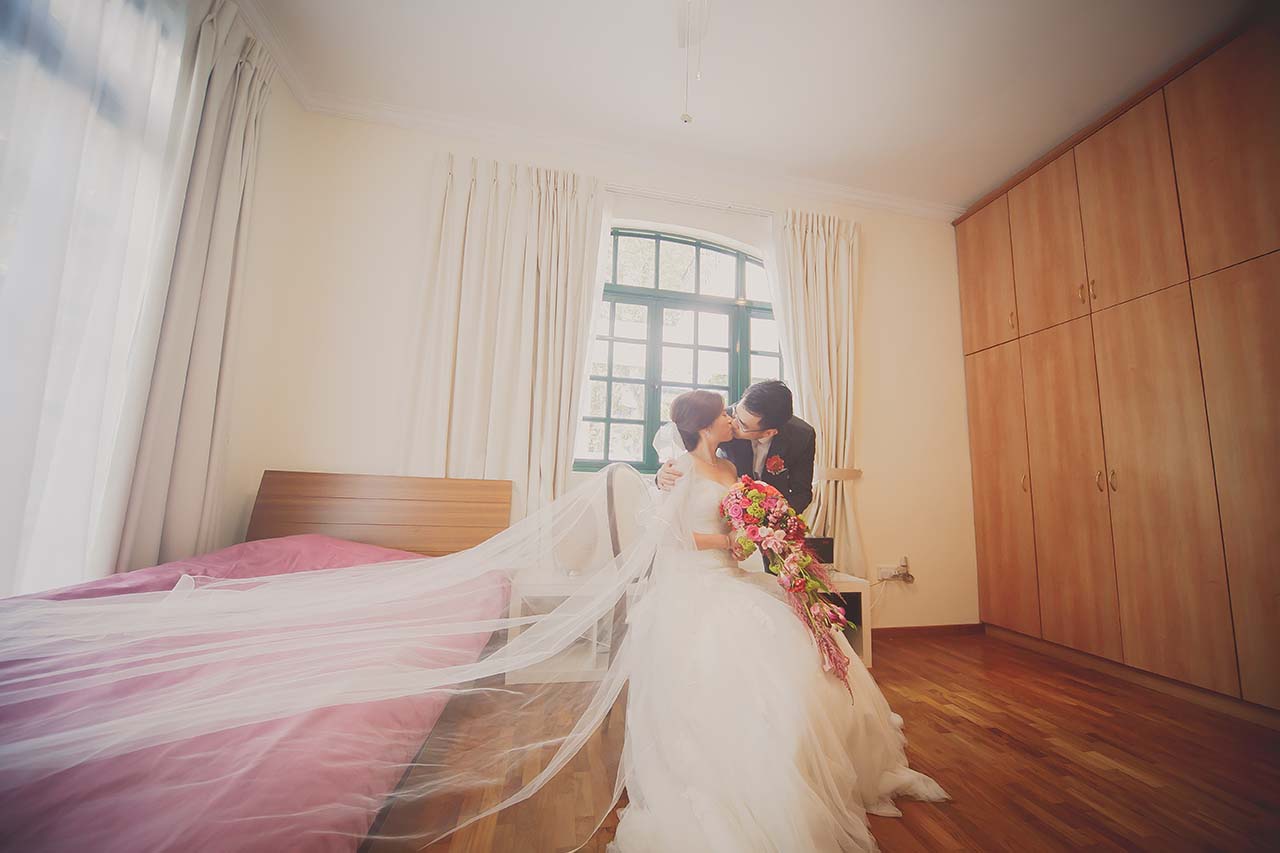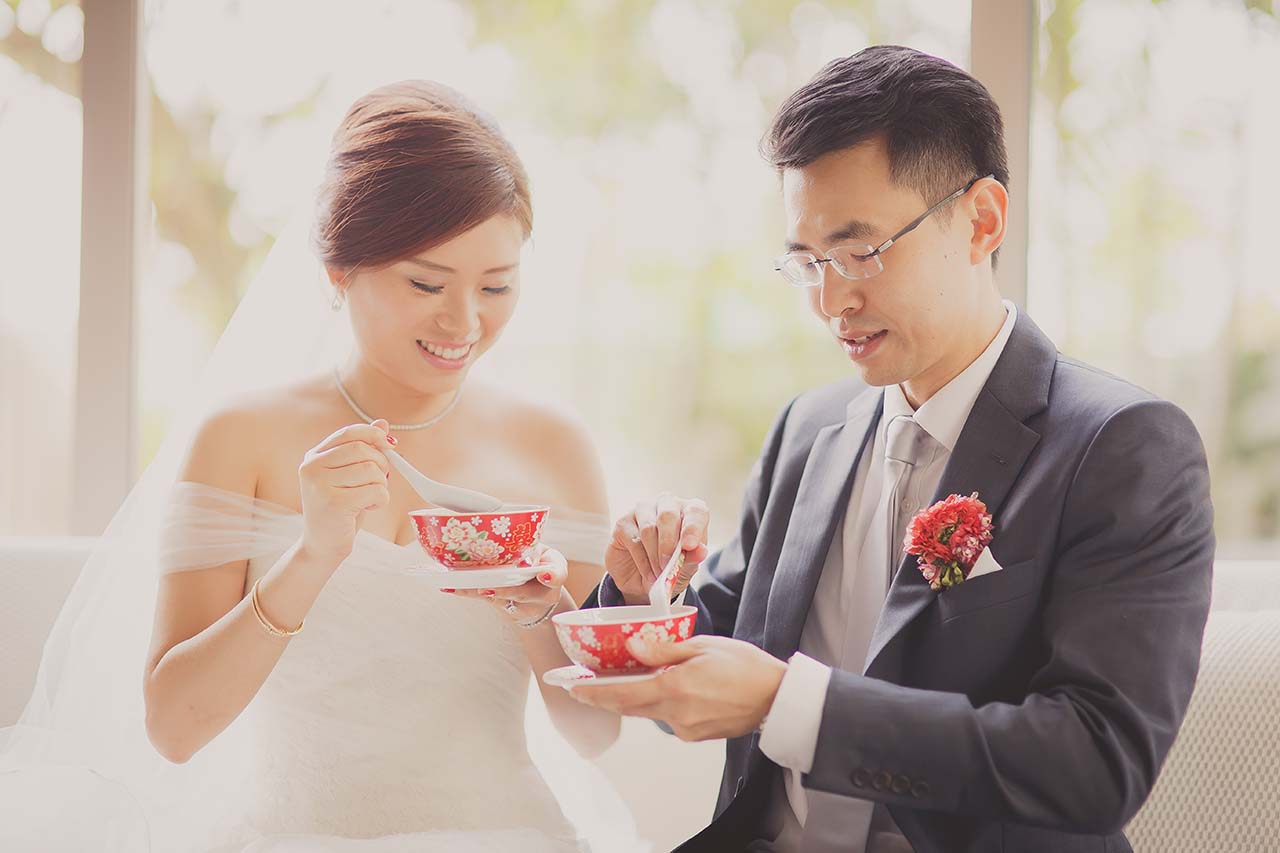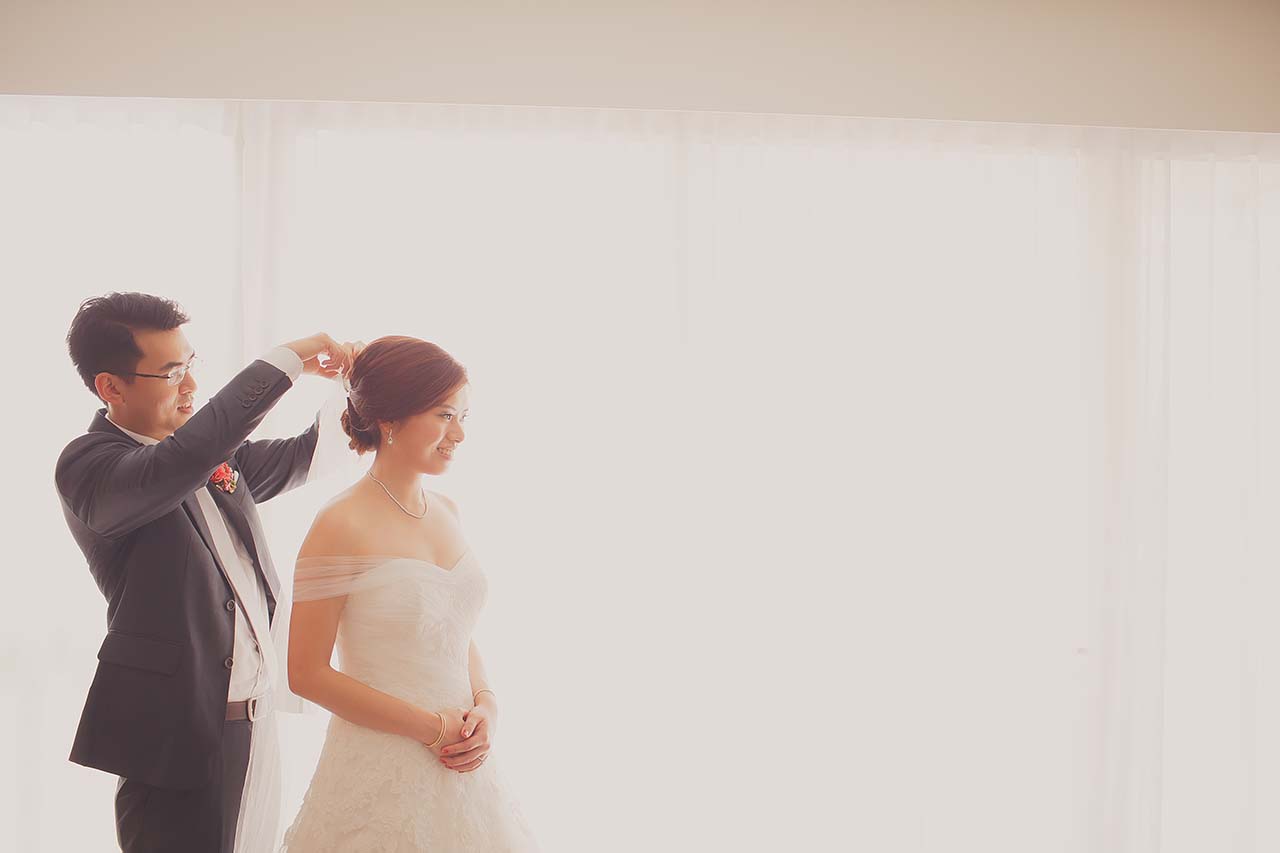 Bride's Style
We wanted something simple and oriental in theme. But it also had to be something that defined our interests and personalities. With that in mind, my wedding dress was an off-shoulder chiffon white-laced dress from Provonias, while Chen Ji wore a tuxedo. To match the oriental theme of our tea ceremony, we had a bespoke red cheong sum with a strong valentino red. The cheong sum featured mesh and lace with floral details in silverfish gold surrounding my back. For the final walk-in, I wore a bespoke bright yellow mermaid lace dress with white-laced flowers and petals embedded with Swavorski crystals, and Chen Ji wore a charcoal blue suit.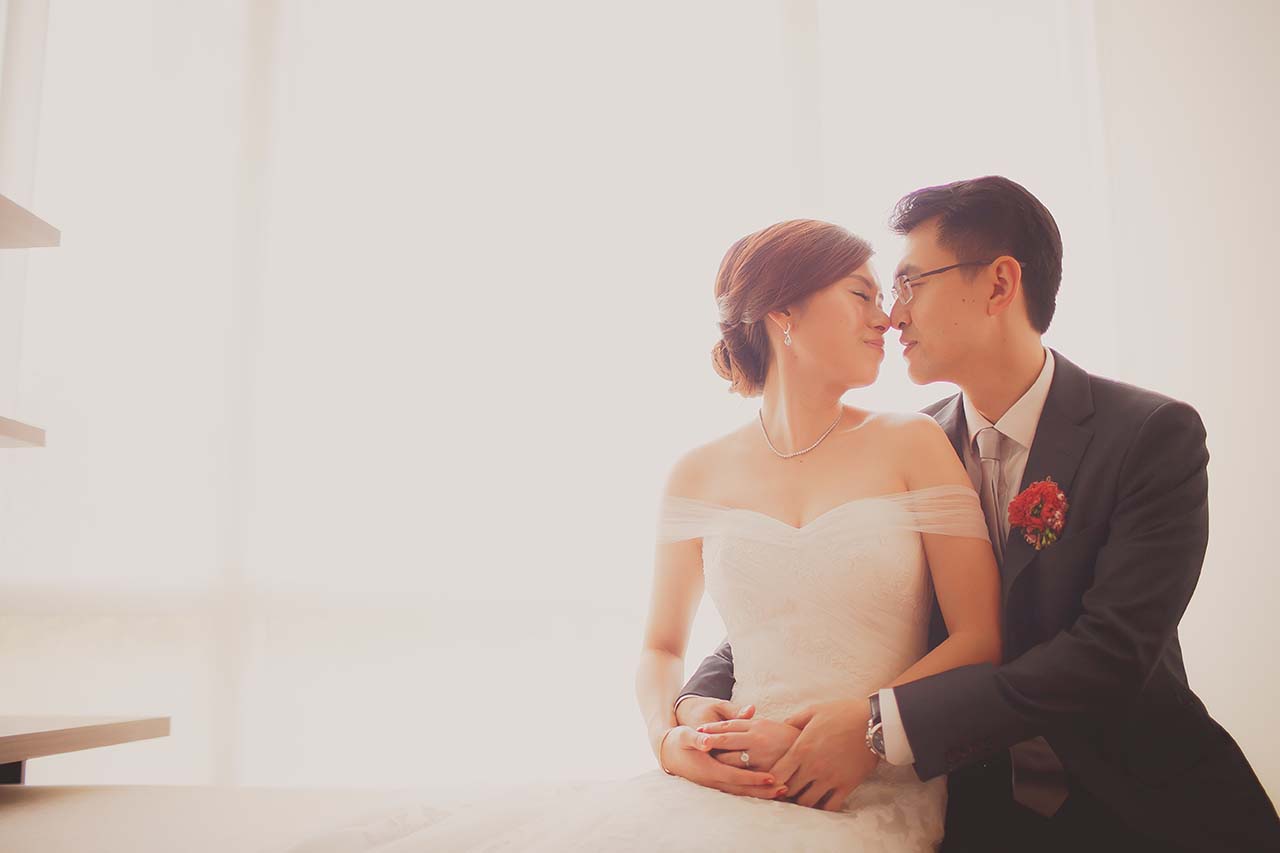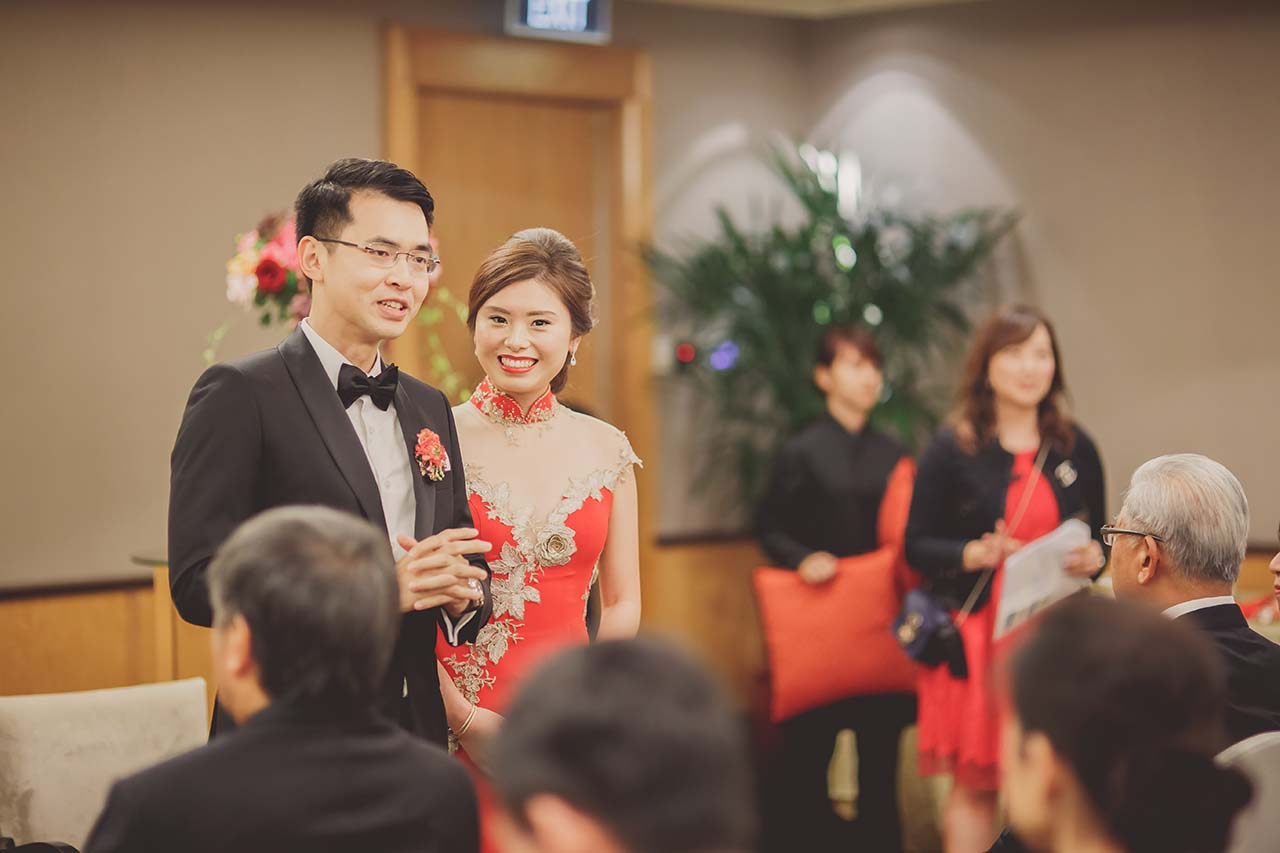 Reception
We chose Ritz Carlton as we liked the location and the layout of the ballroom, which made it easy to redesign our final stage and floral designs.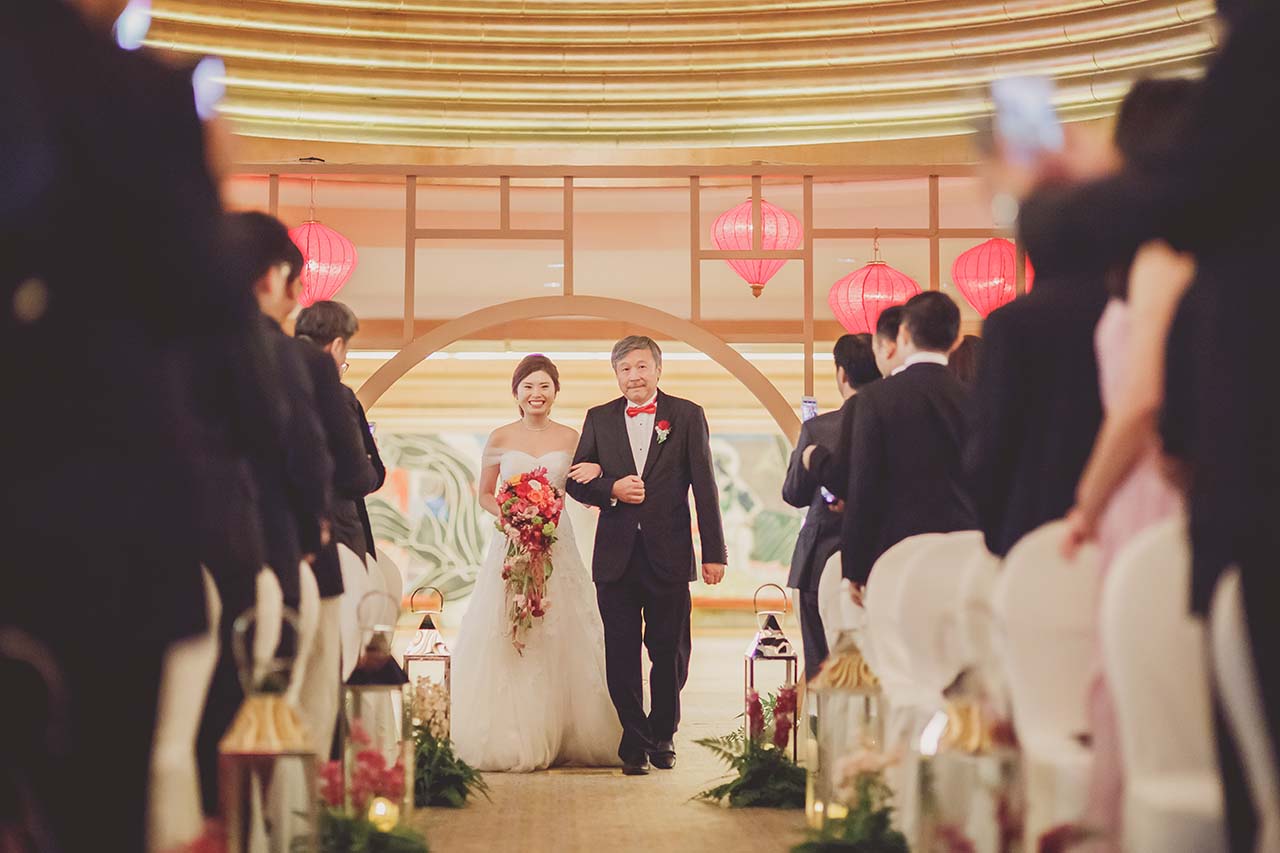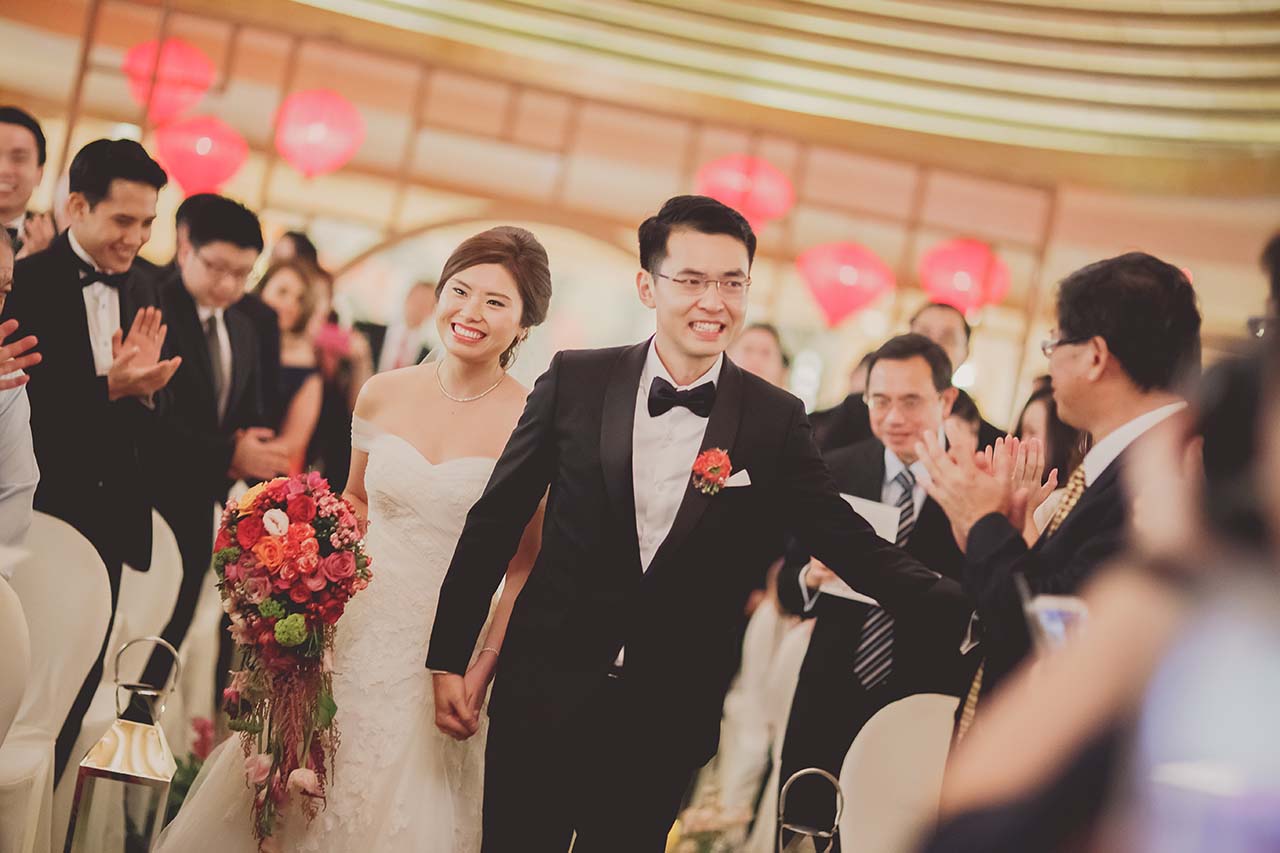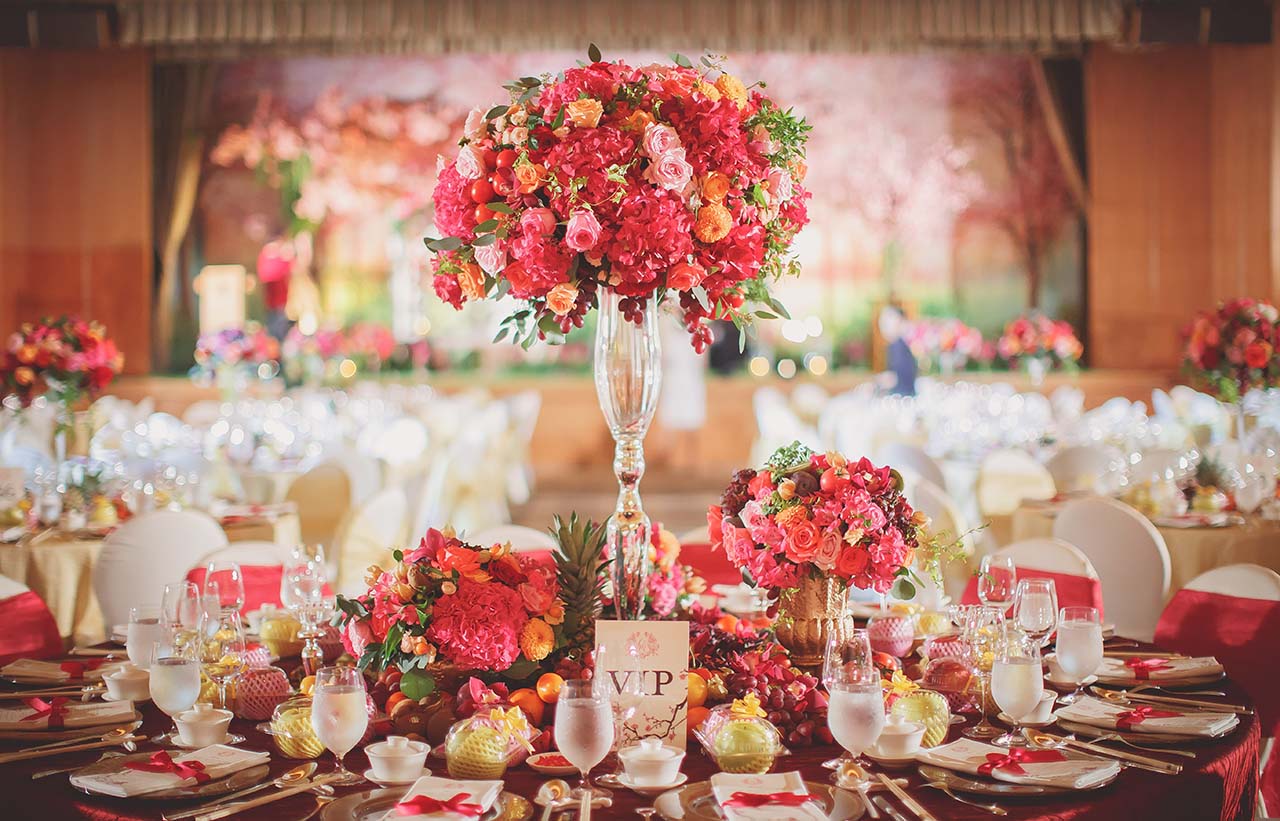 The theme of our banquet was oriental. Because the oriental theme can be quite overpowering, we weaved in touches of garden setting to balance it out. Vibrant colours of flowers such as fuschia, shades of red, pink and autumn hues such as orange, marigold and coral were used together with micro cresses, baby vegetables and fruits. All of these were displayed from cohesively from my bouquet and centrepiece to the table settings and stage. We even had edible grapes hanging on the stage to bring home the garden feel.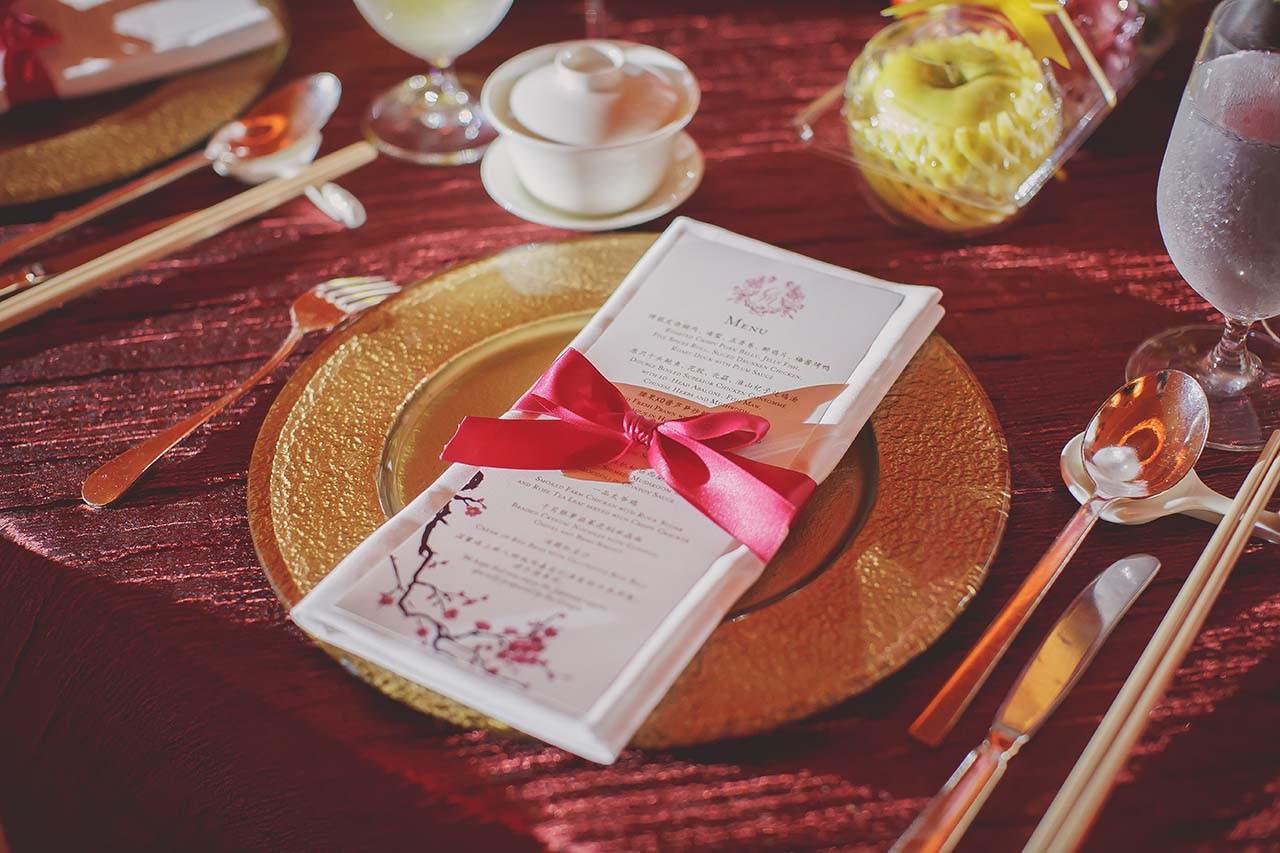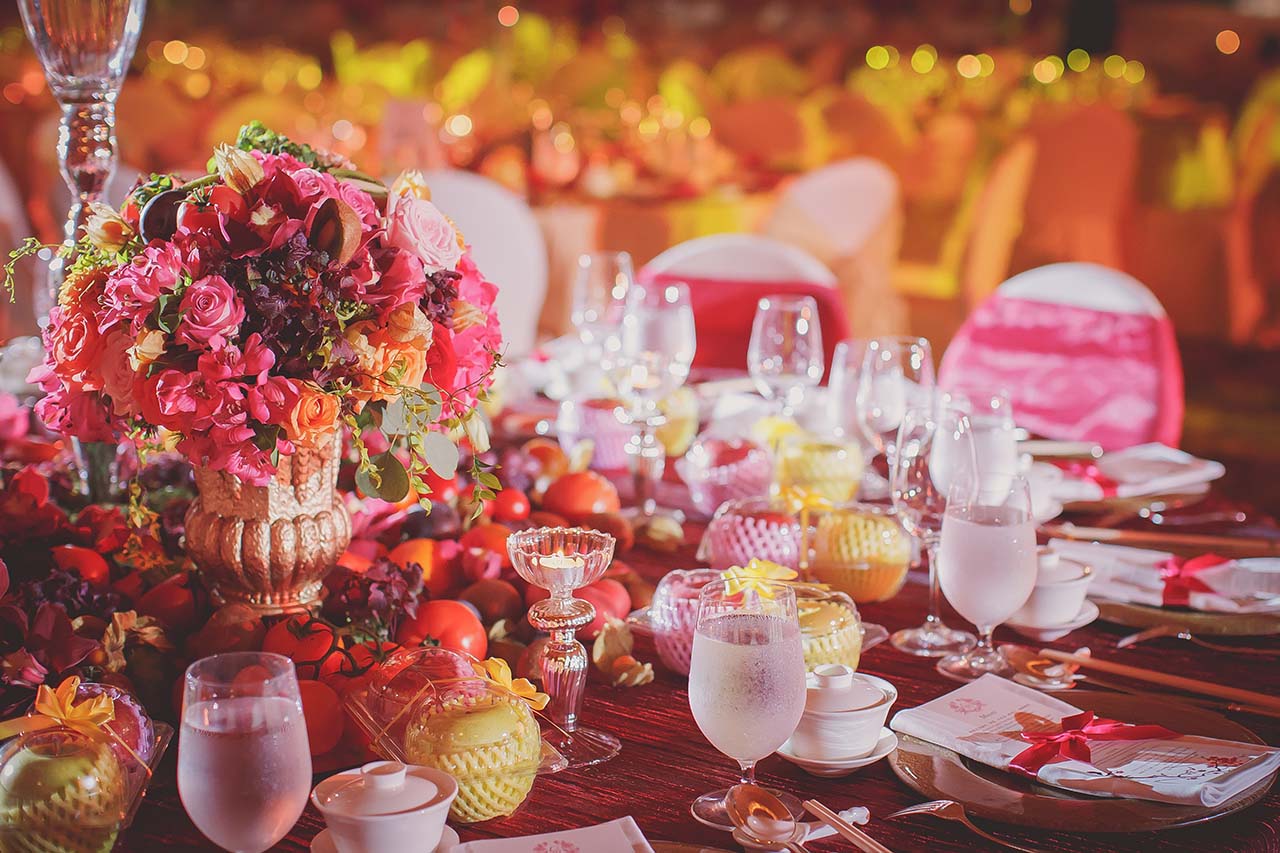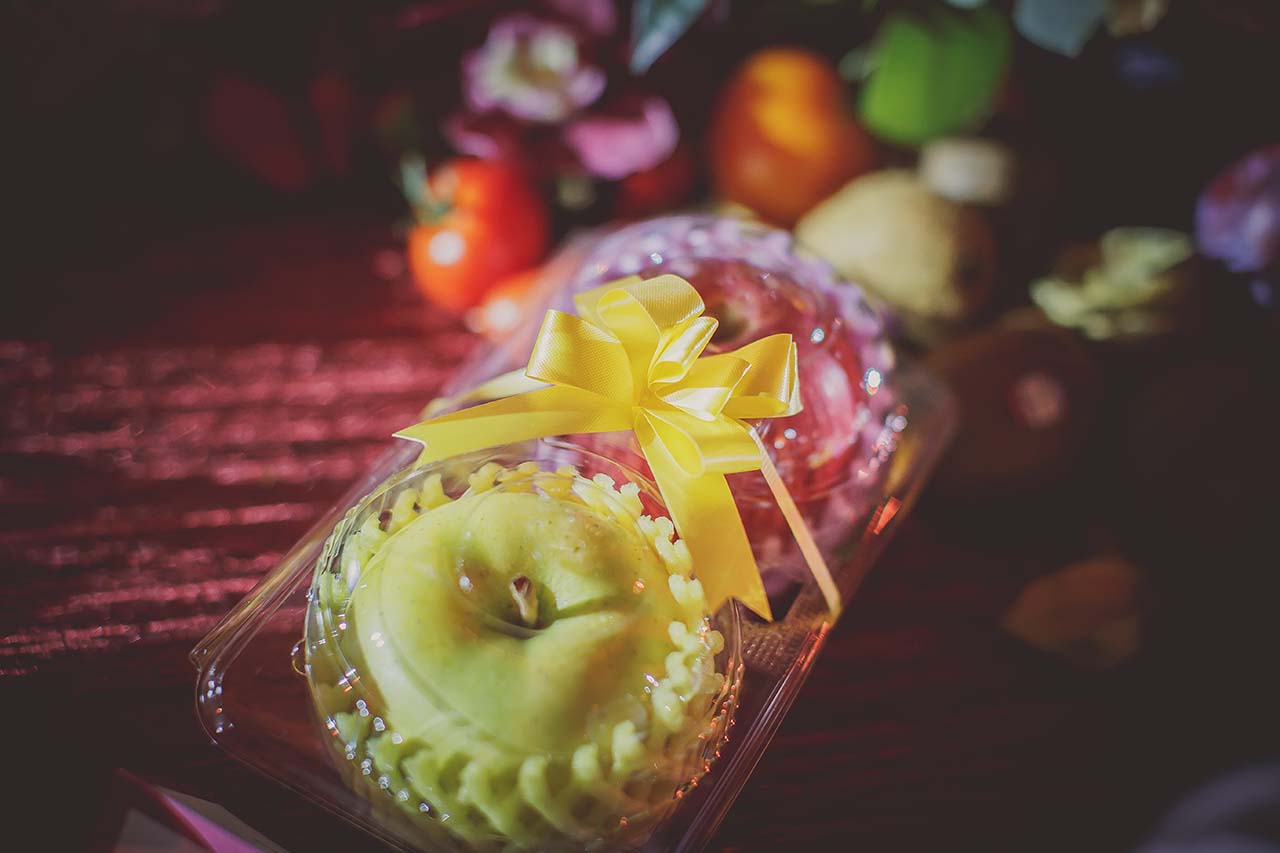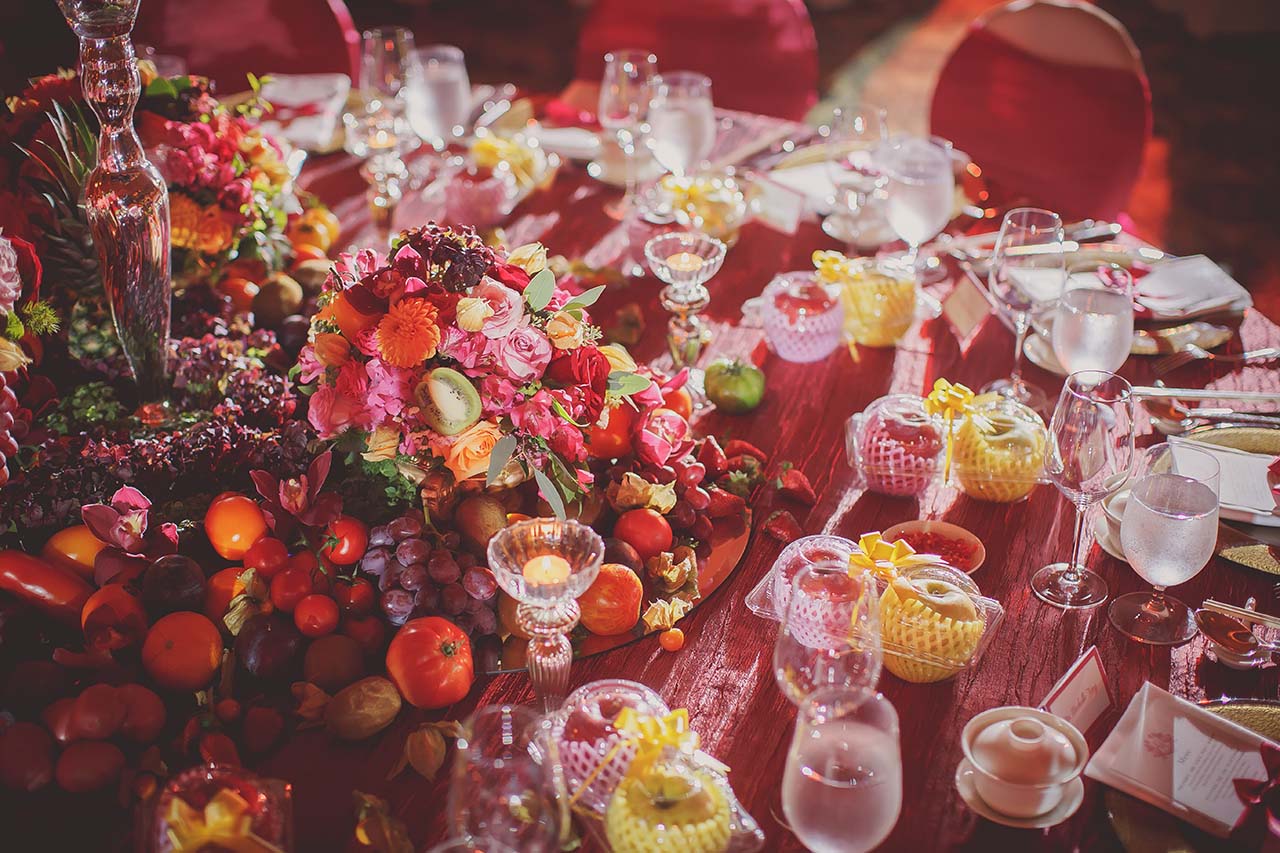 We all enjoyed a nine-course Chinese dinner menu. But the real delight for all of our guests was the wedding favour we prepared. Each guest was given two pieces of large Japanese apples. On top of that, they were also given a bag to bring home the fruits and vegetables that were used for display as centrepieces throughout the ballroom. Nothing was wasted.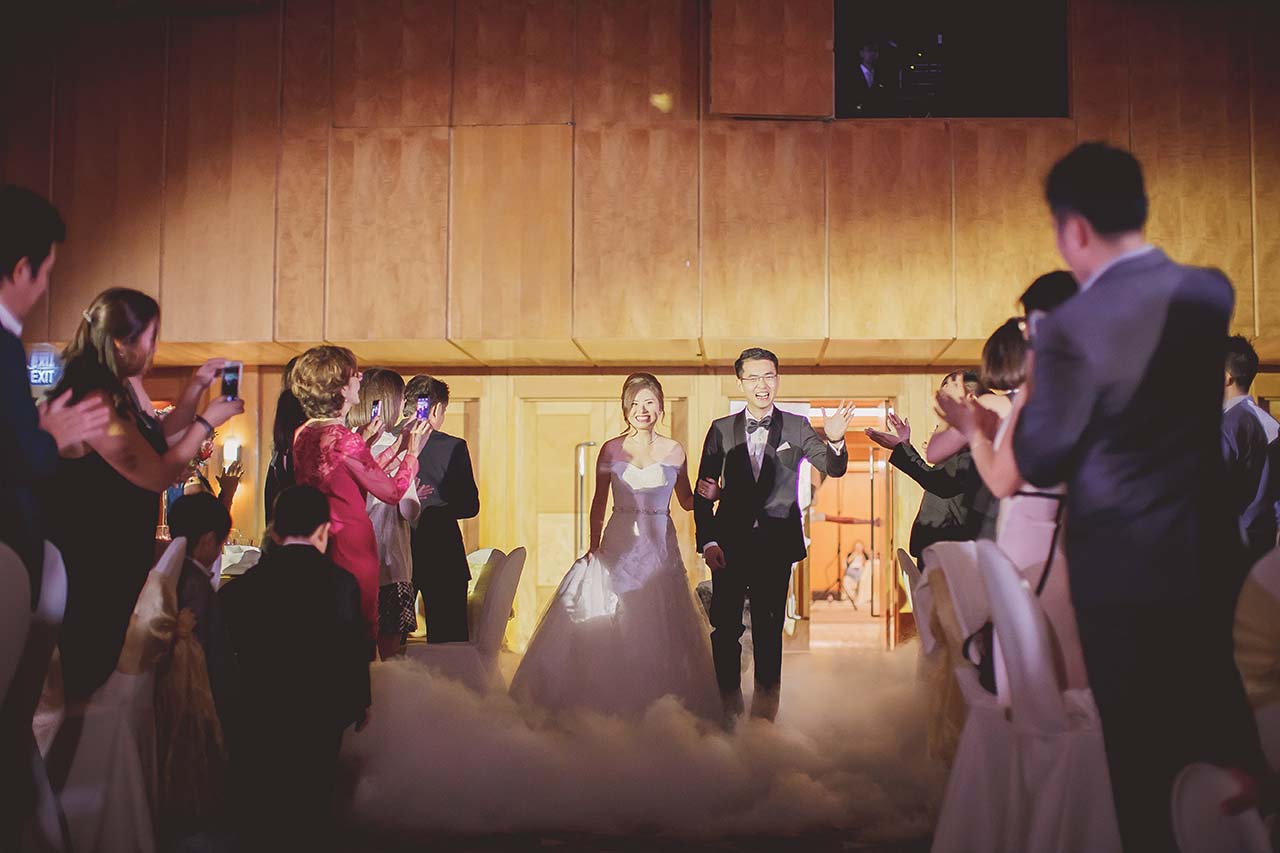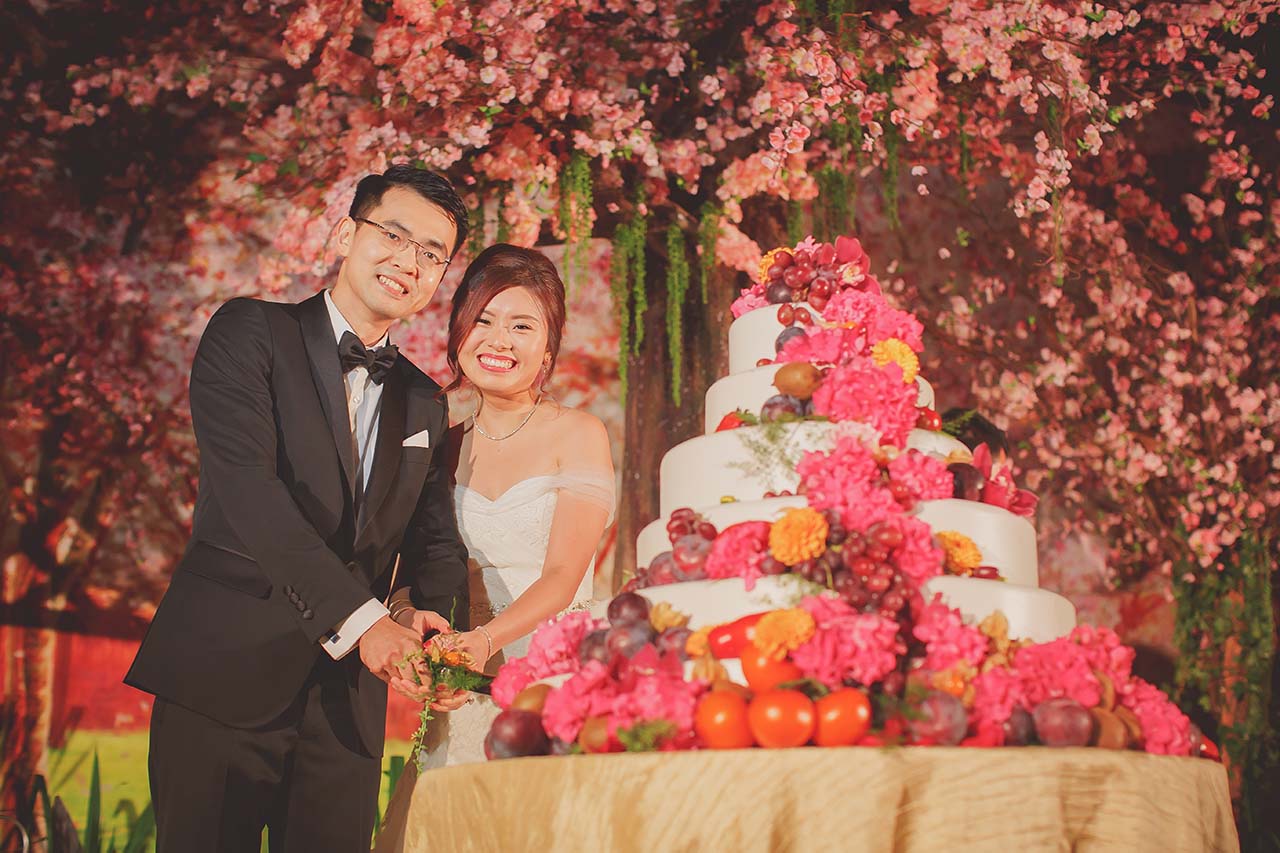 Memorable Moments
We enjoyed the entire process of our wedding planning with The Wedding Entourage from the beginning to the end. It was definitely an exciting process and you learn more about the other party with each stage of planning.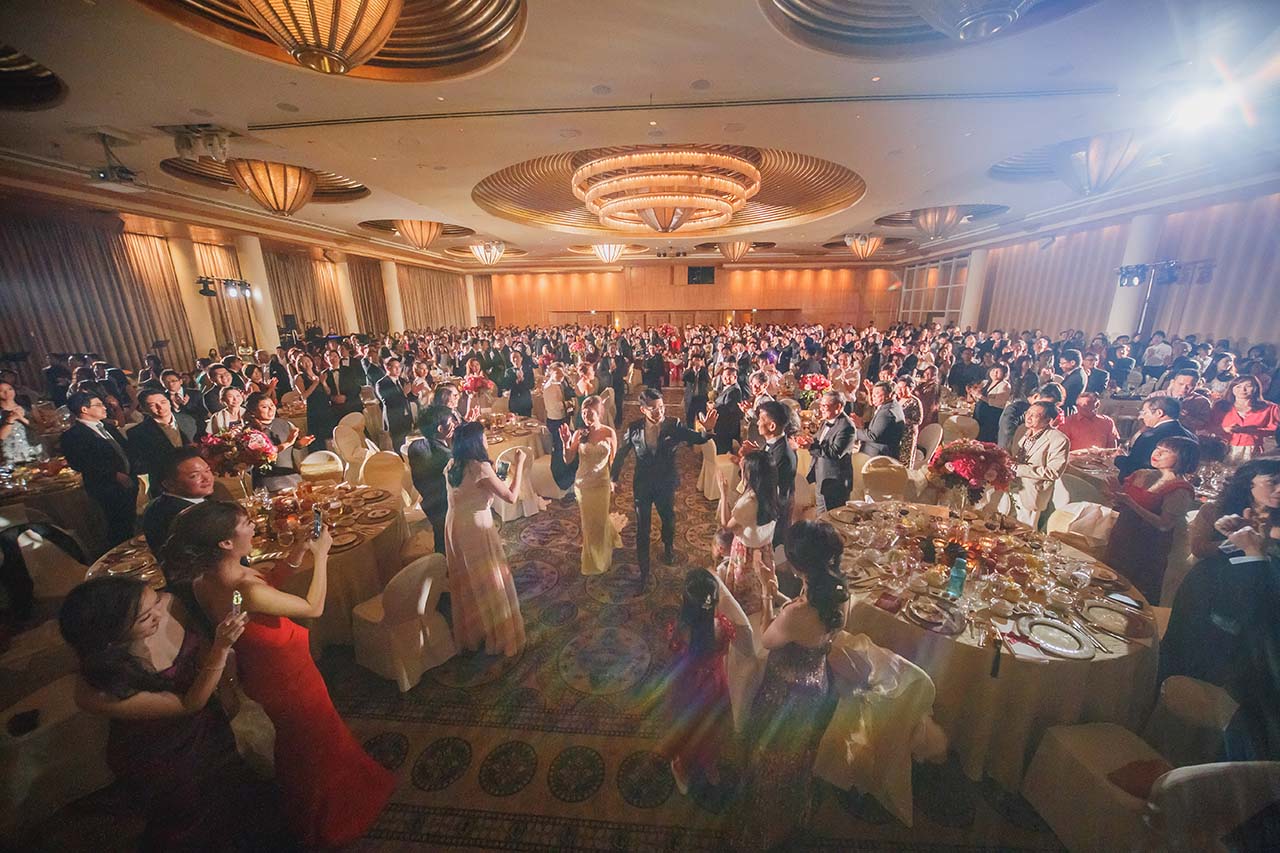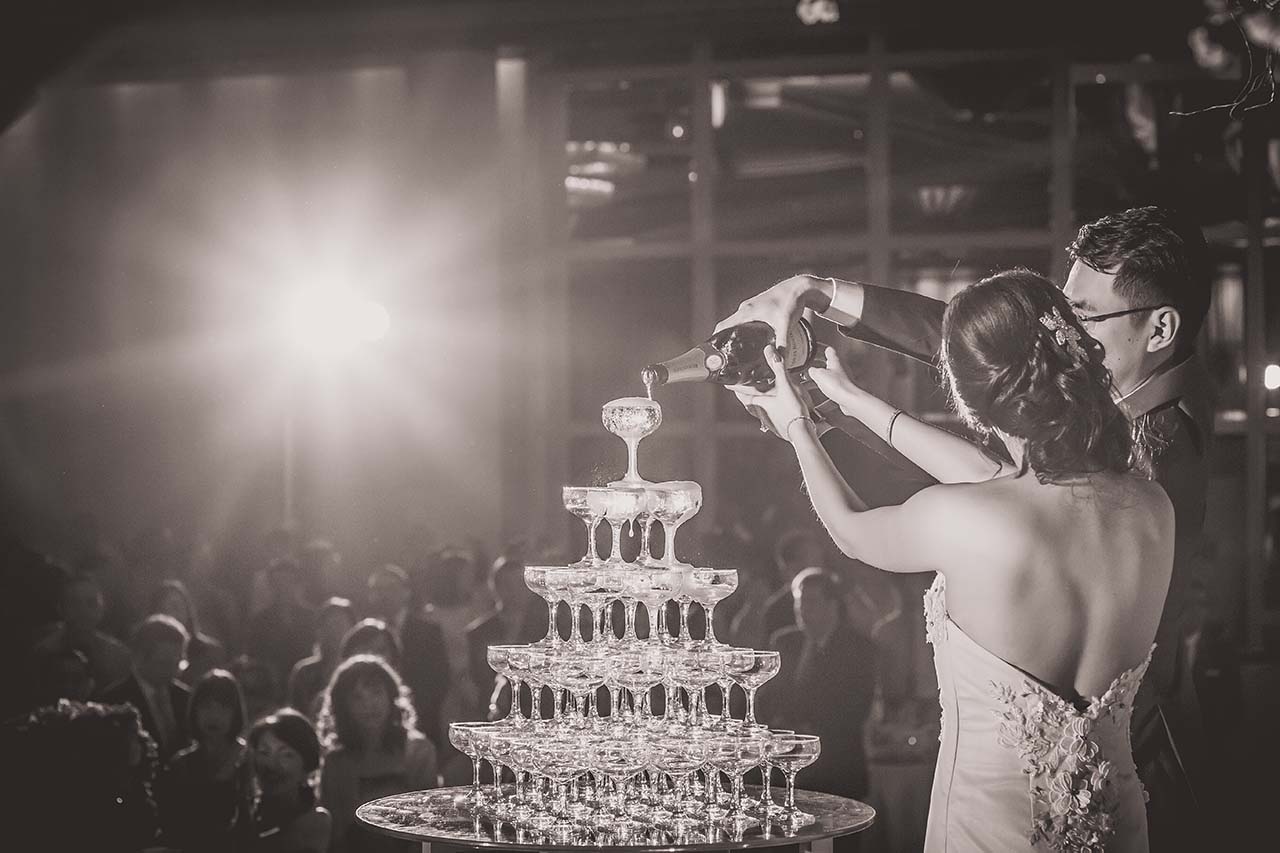 We definitely missed the planning of our wedding. The one moment we will never forget is the moment when all our loved ones, family and friends gathered in the ballroom to share and celebrate the special occasion with us.