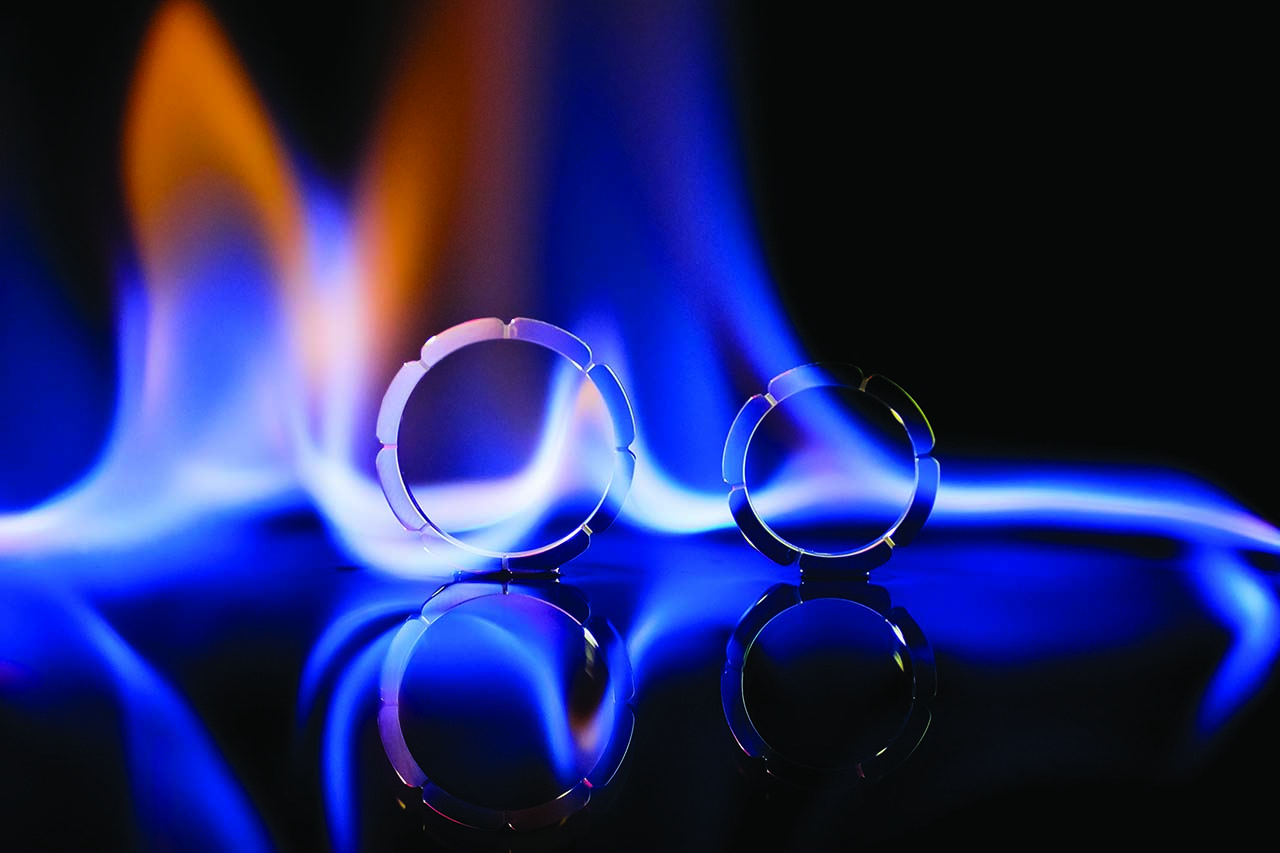 Bond and I used to work in the same company. Although initially he did not talk much or interact with me, we warmed up each other eventually and began dating. During our courtship of two years, he shared with me that it was love at first sight for him. The proposal was a surprise during our first trip to Gardens By the Bay. It was a beautiful yet humid night, and we were walking in circles as he attempted to locate his friends ¬¬¬¬– who were on 'standby' with a bouquet of 99 roses. After getting down on one knee with the proposal ring, he asked me to marry him.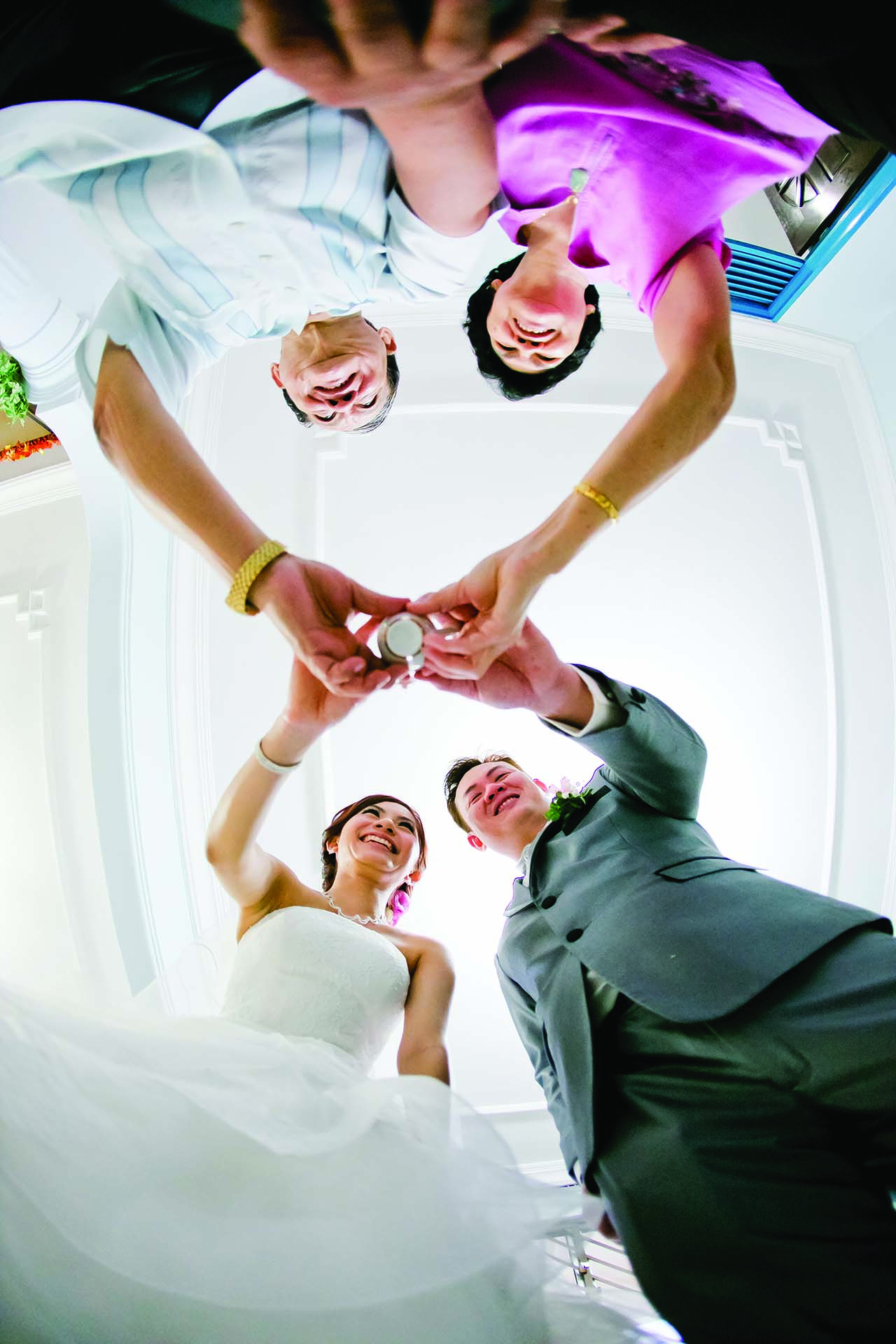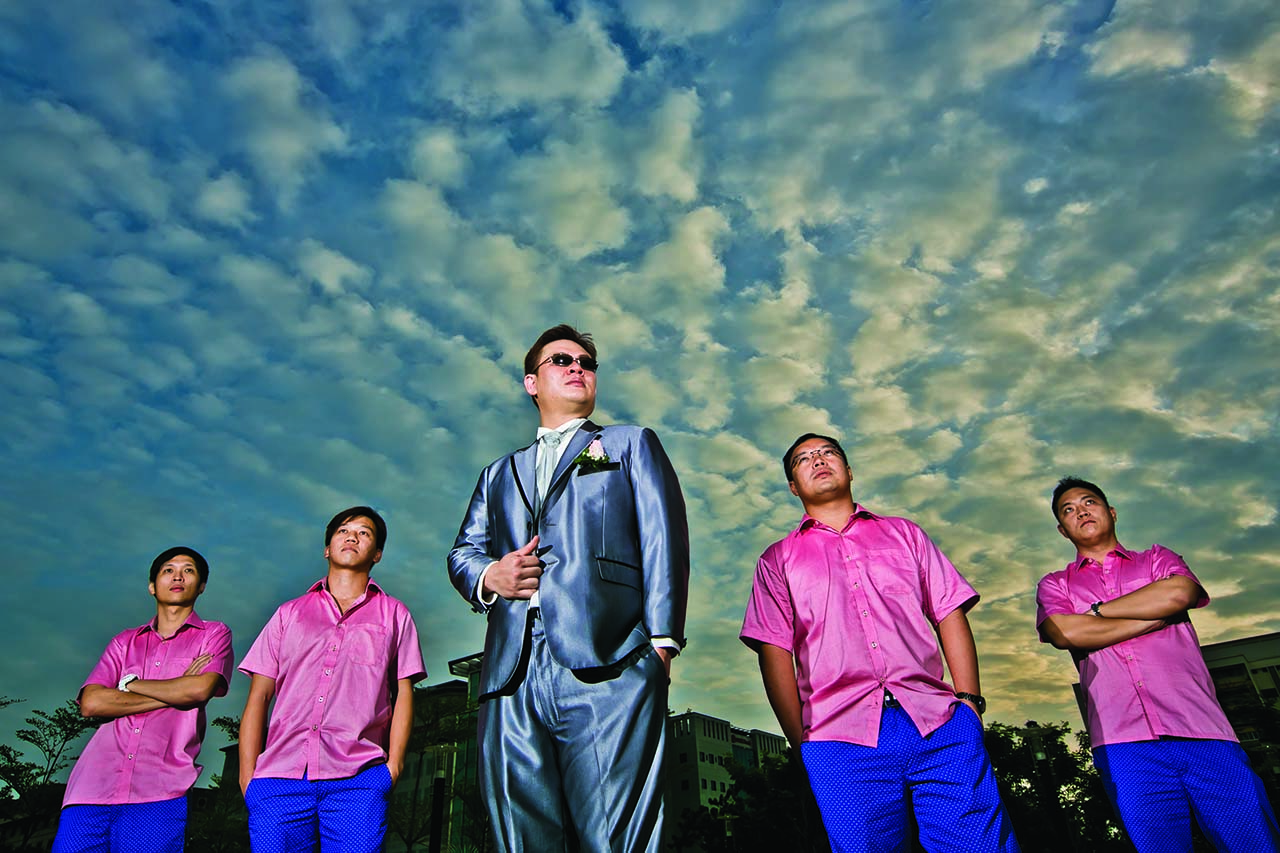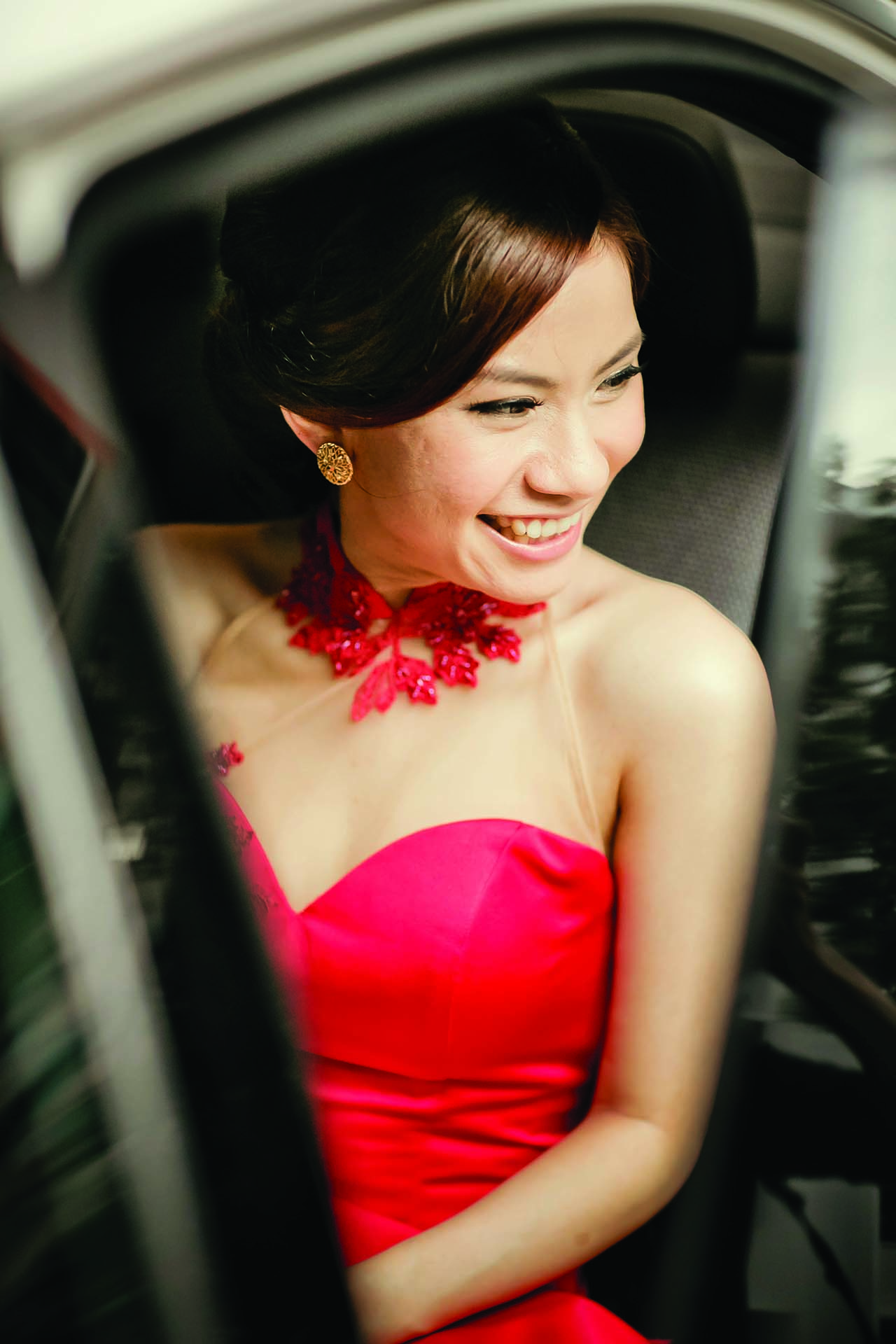 After numerous visits to Digio Bridal, I decided on a white ballgown for the morning gatecrashing session and first march-in, and a gorgeous champagne mermaid gown that was embellished with crystals for the solemnisation. As for the tea ceremony, I chose a classic red cheongsam but which had a bareback design and nude mesh details, making it stand out amongst all the other tea dresses that I tried.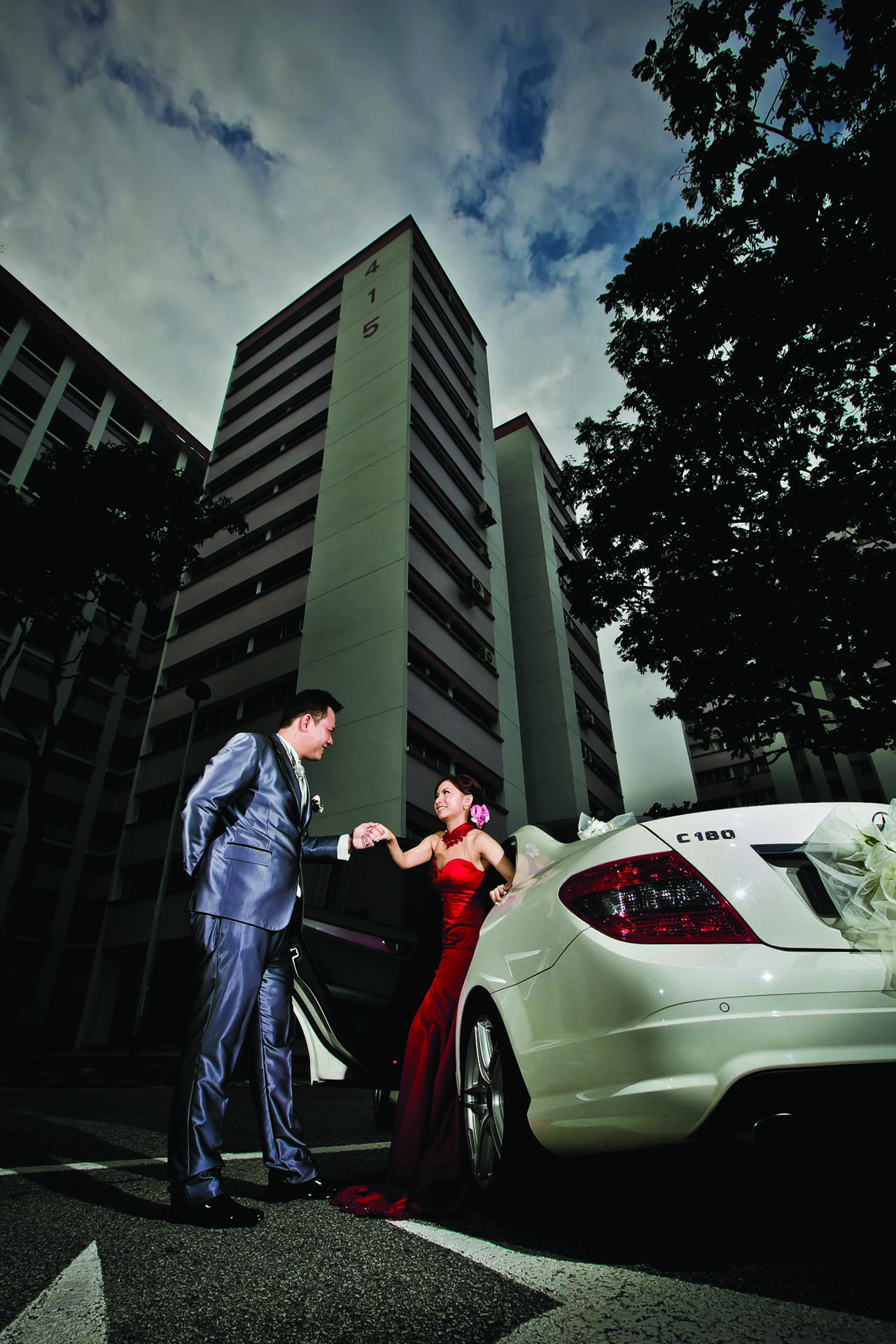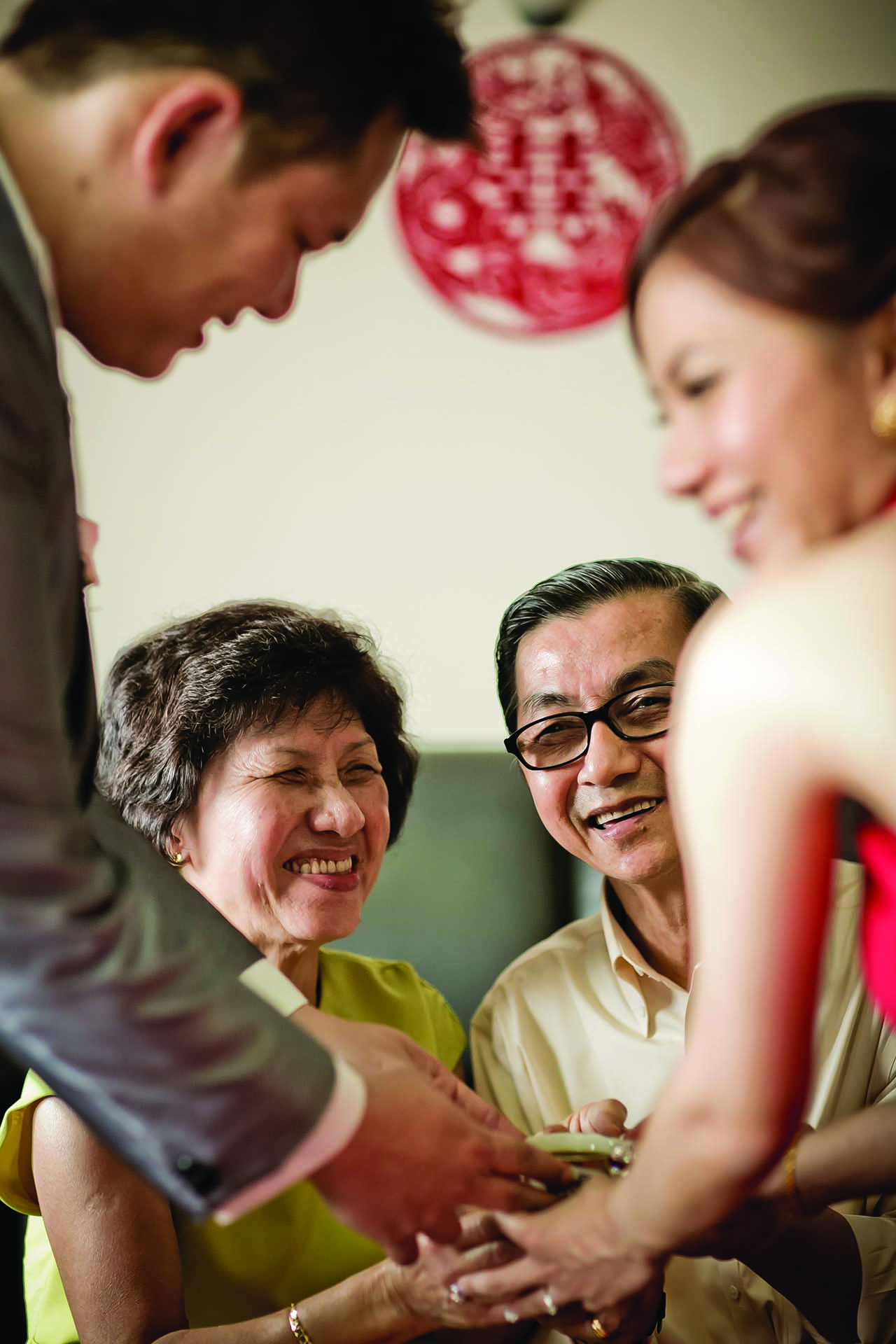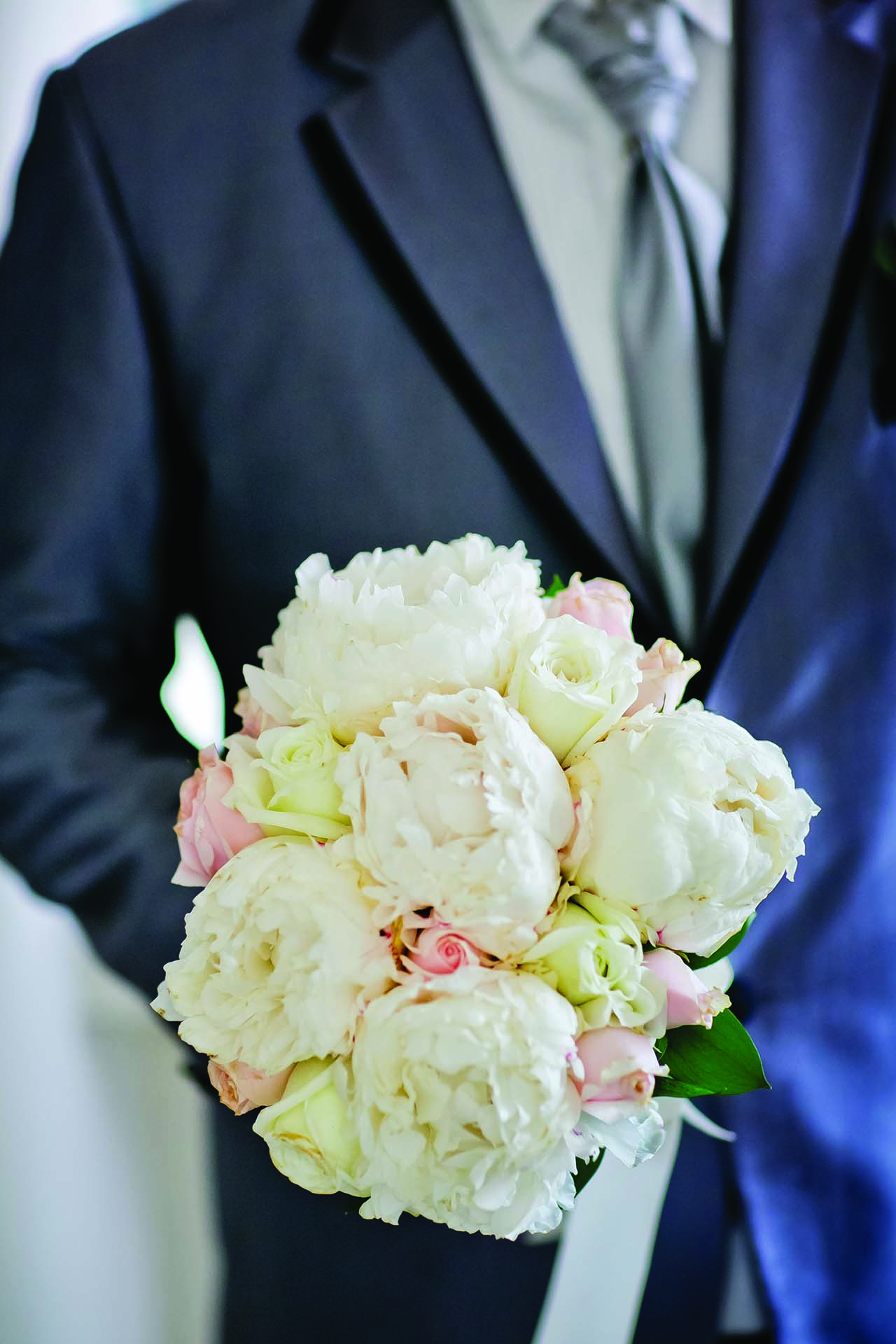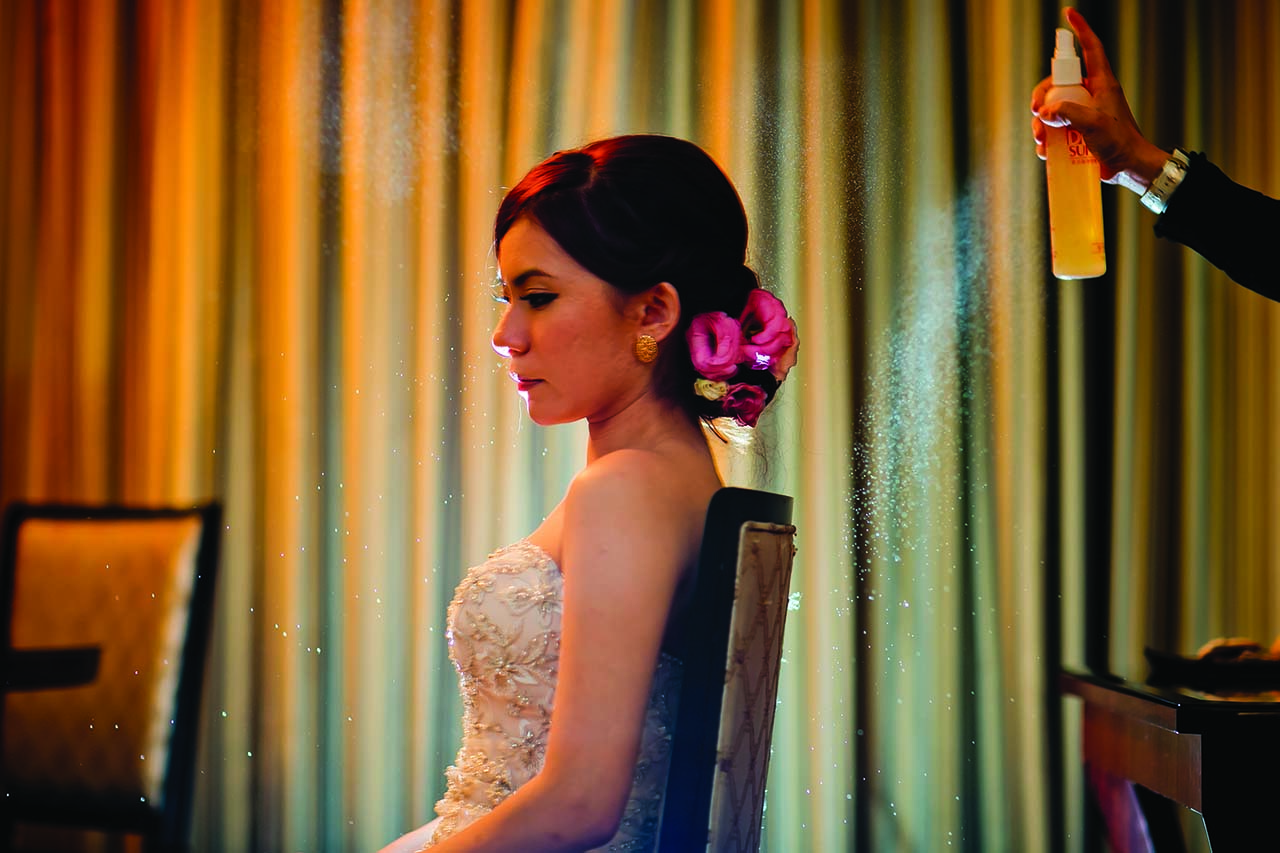 For the perfect evening gown, I went for something from Valent's service. My excitement grew as I went for each fitting and saw little touches added to the gown each time. The final product was beautiful: a navy blue peplum mermaid gown with burgundy tulle and a touch of embellishment.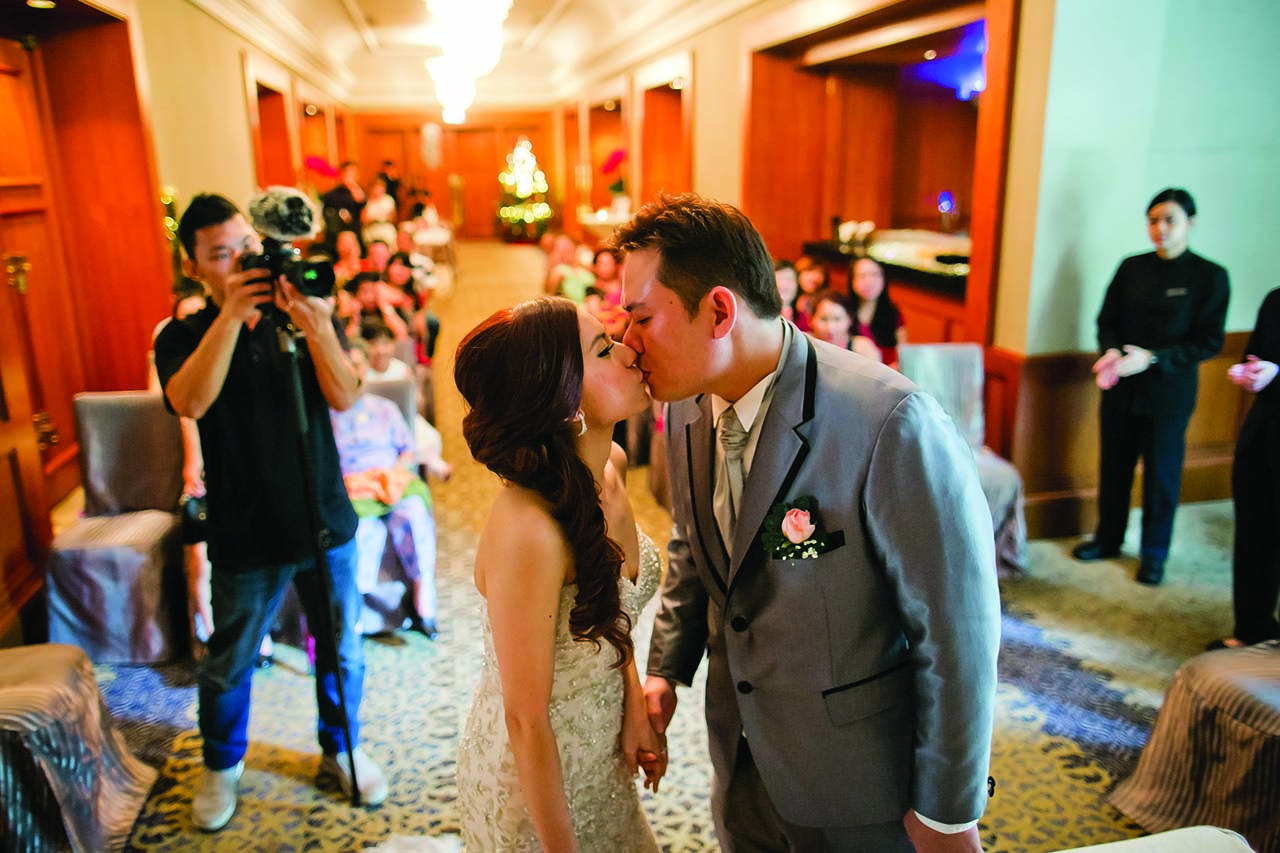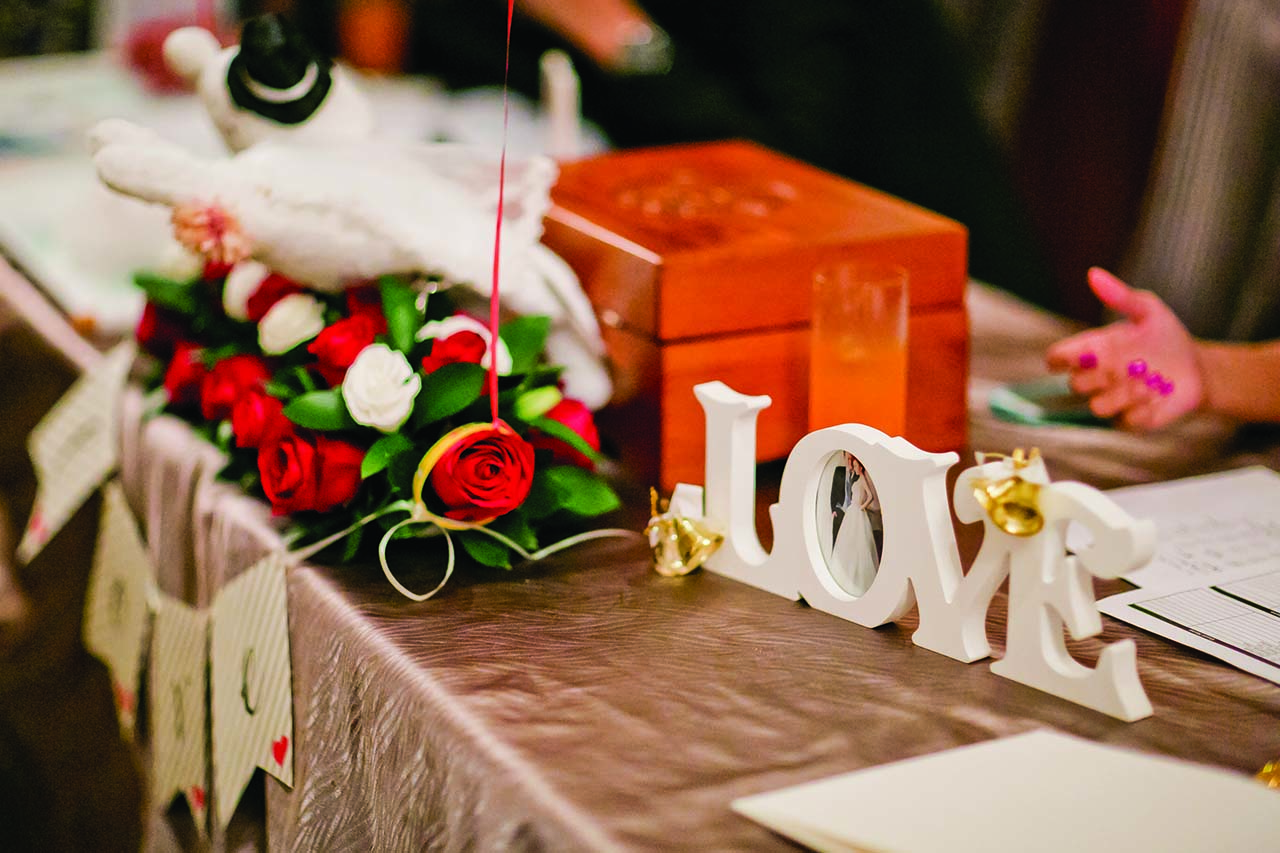 The grand setting of Four Seasons Hotel Singapore blew both Bond and I away. Its Victorian-styled ballroom really stood out from other hotels that we visited, exuding a cosy yet elegant ambience. Lewis, the hotel's sales manager, was immensely patient with our questions and provided impeccable service.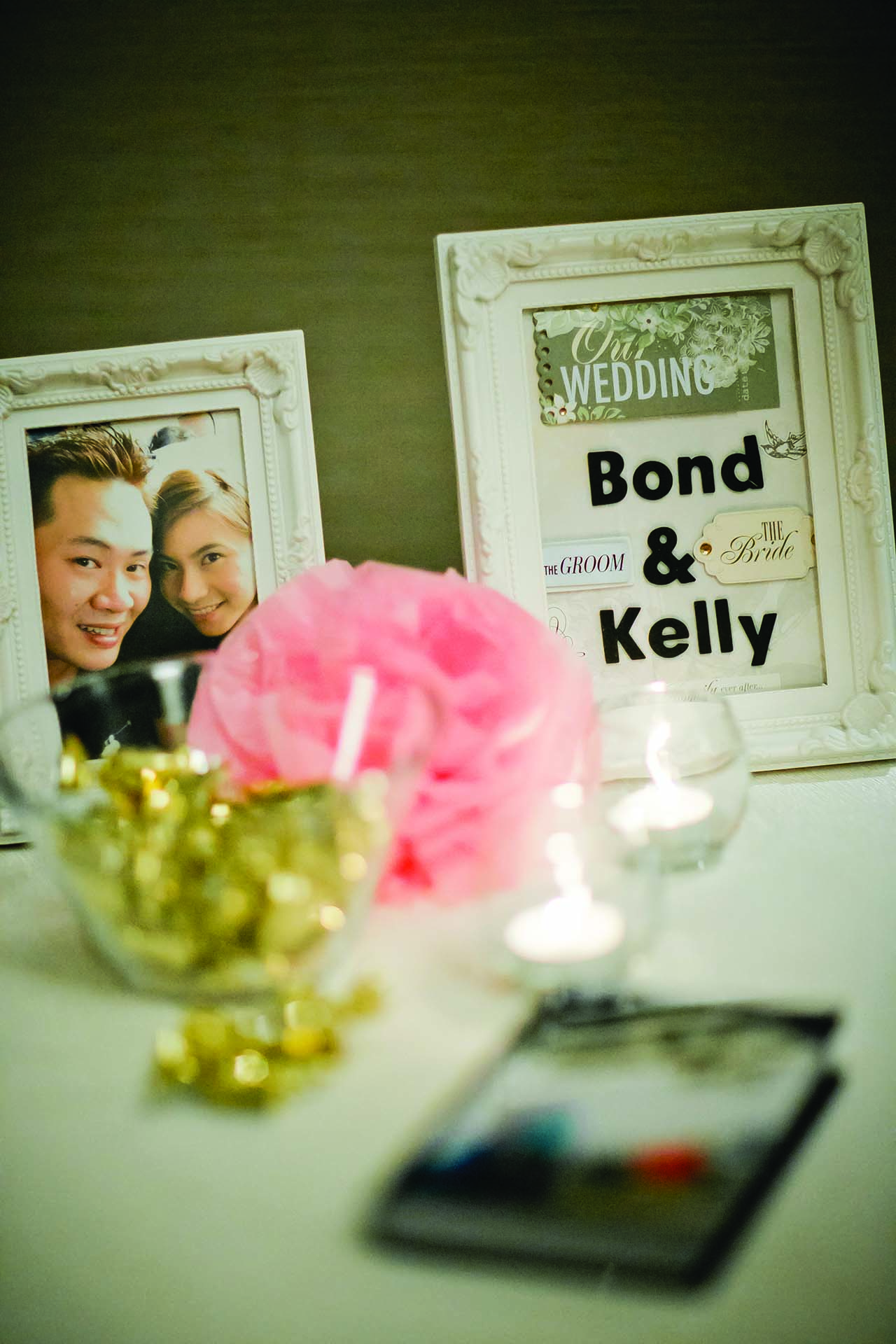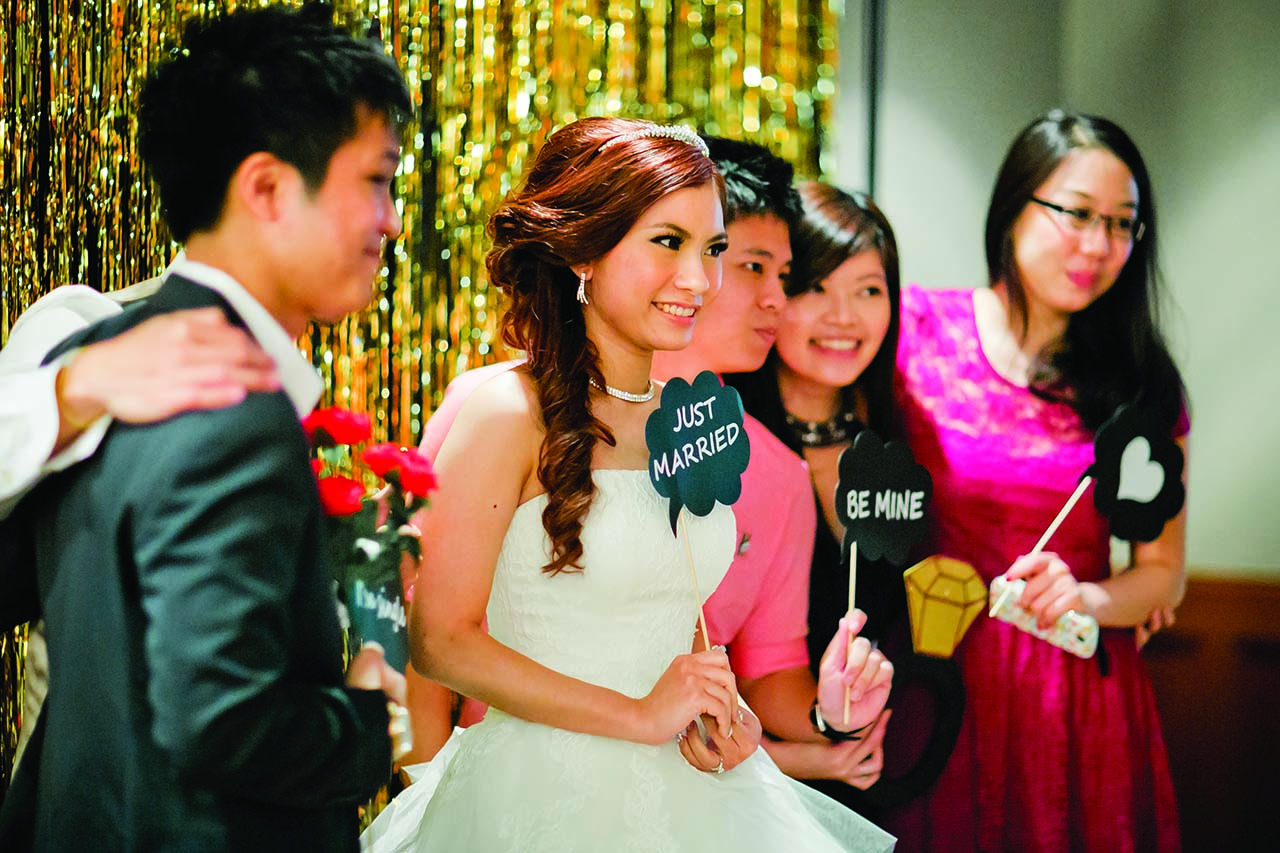 To thank our guests for gracing the occasion, we prepared a set of bridal coasters and chocolates as wedding favours. Our guests tucked into an 8-course Chinese meal at our banquet. Most of them also enjoyed the cocktail session, where they were occupied with the photo booth as well as the Peking duck station.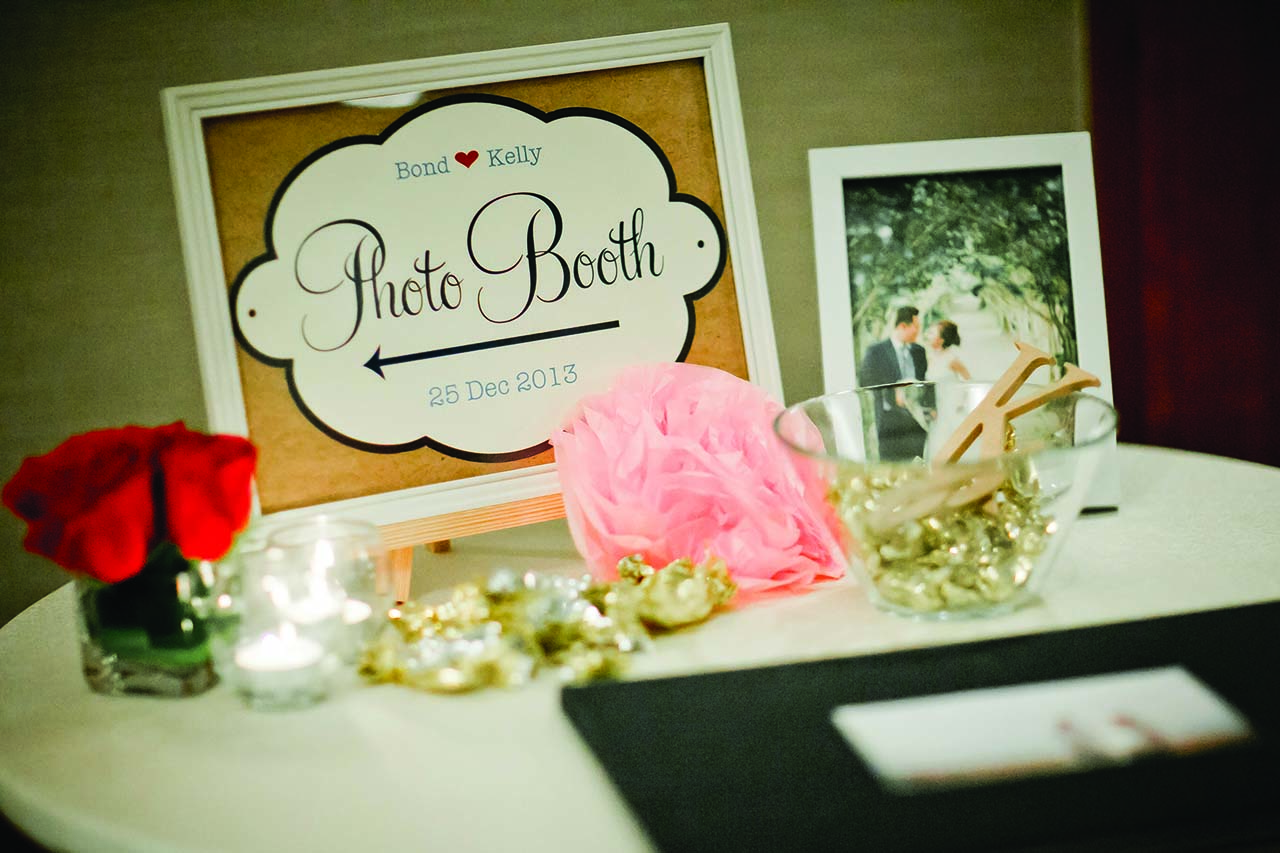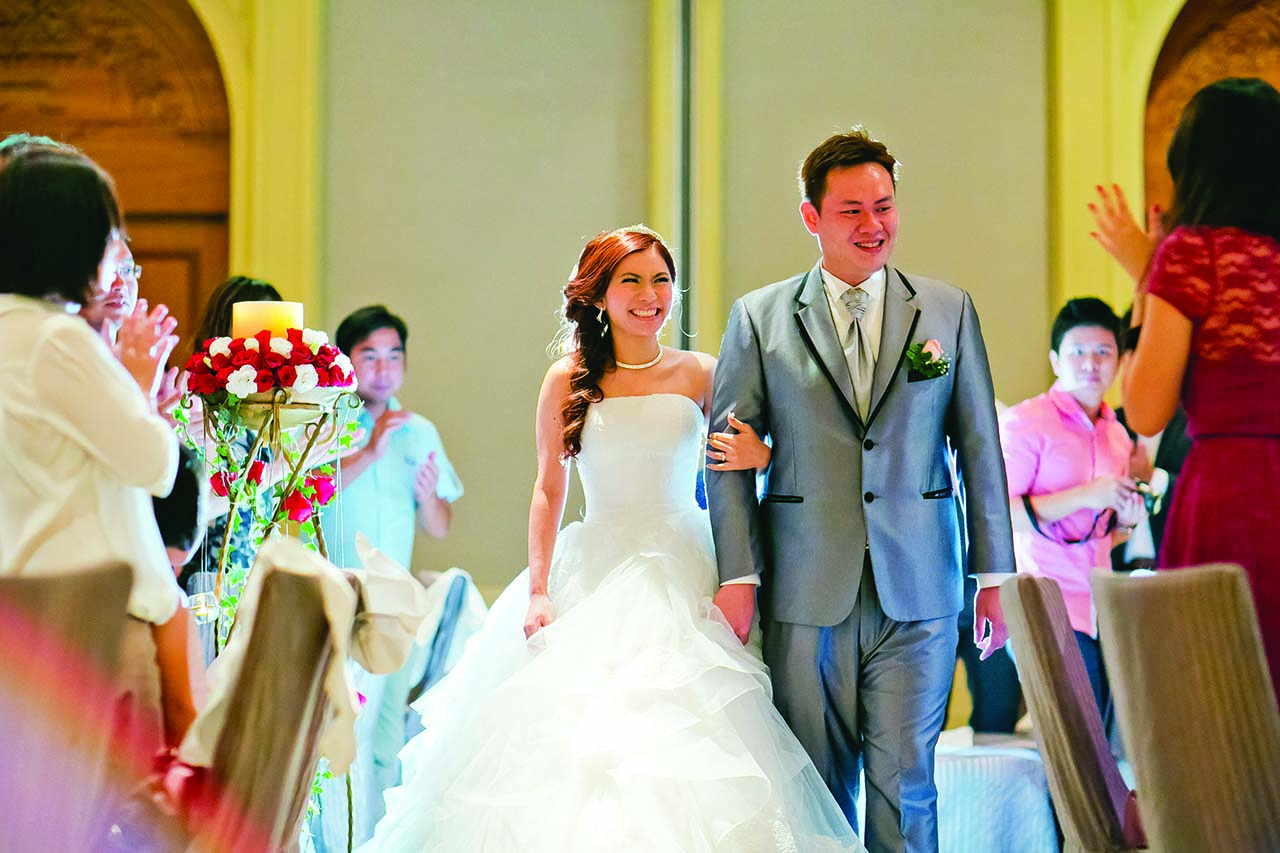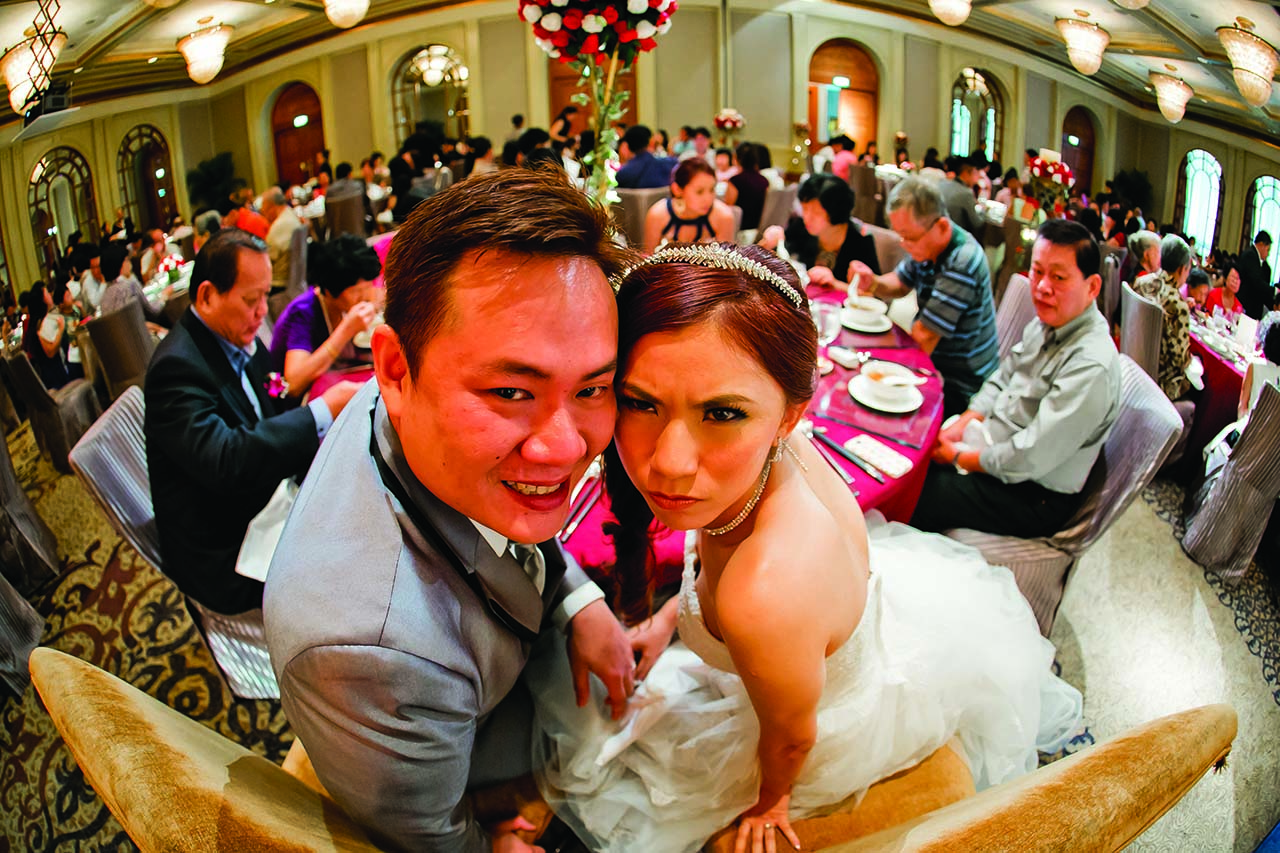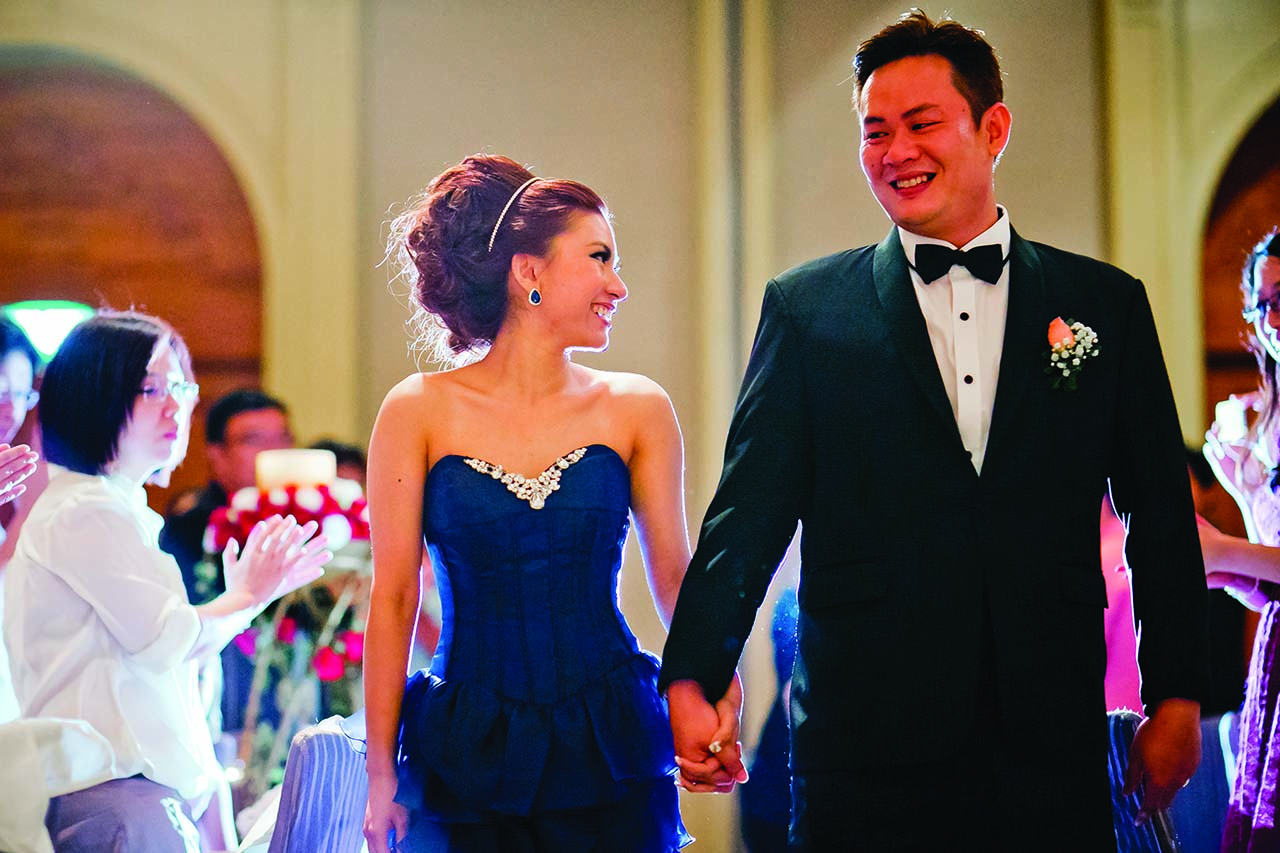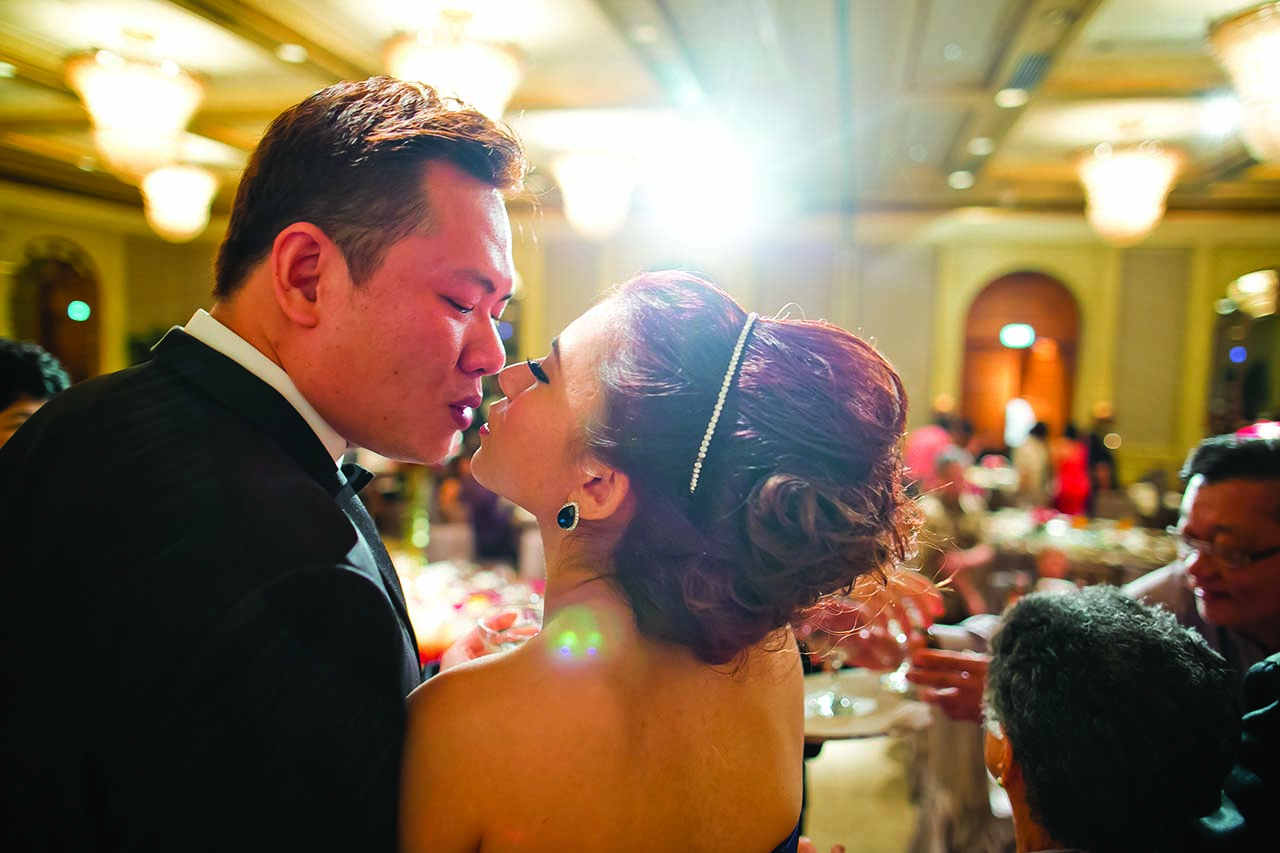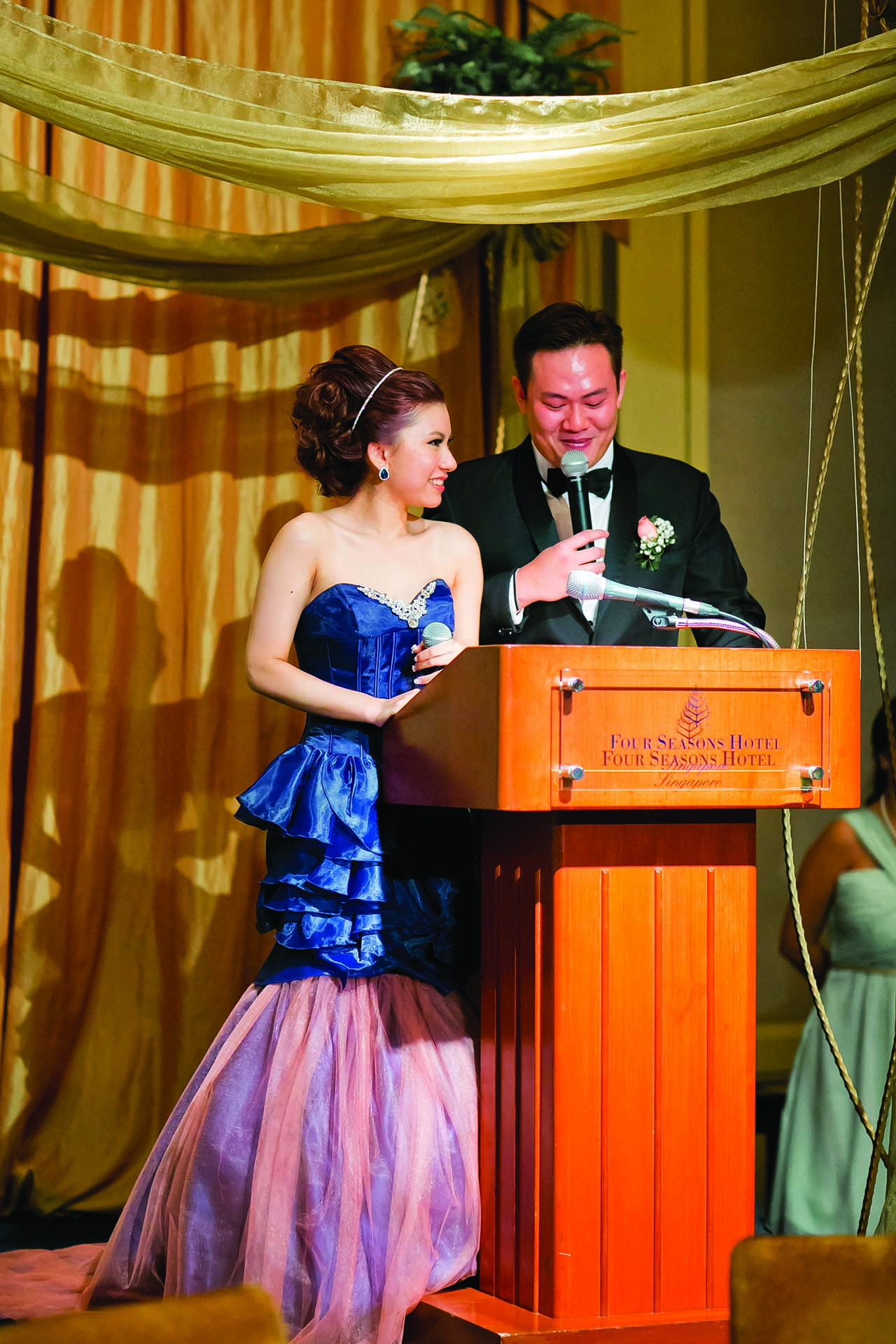 Besides exchanging meaningful words that marked the start of our cherished marriage during the solemnisation, there was a tiny hiccup along the way. Halfway through, Bond realised that the piece of paper with his vows written on it was not with him! Thankfully, we managed to find it with the help of my bridesmaids.