Gerald & Zhixin
STYLE : Blue theme,Cinderella dreams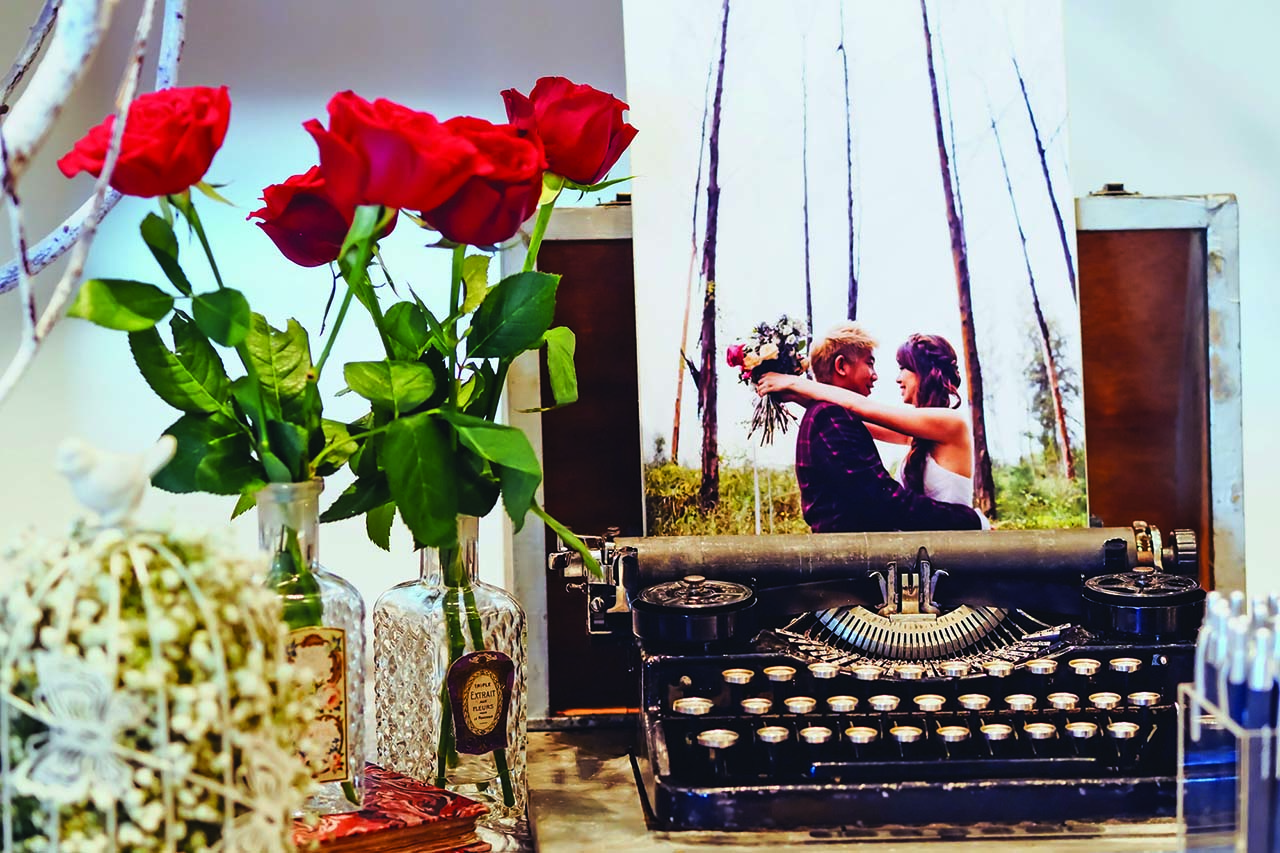 A poster & a fan girl
The reason why we got to know each other was because Zhixin is a huge Adam Lambert fan.  She was not much of an avid listener of the radio station I was from, but she won a signed Adam Lambert poster.  Due to a delay in the delivery, I had to personally deliver this poster to her.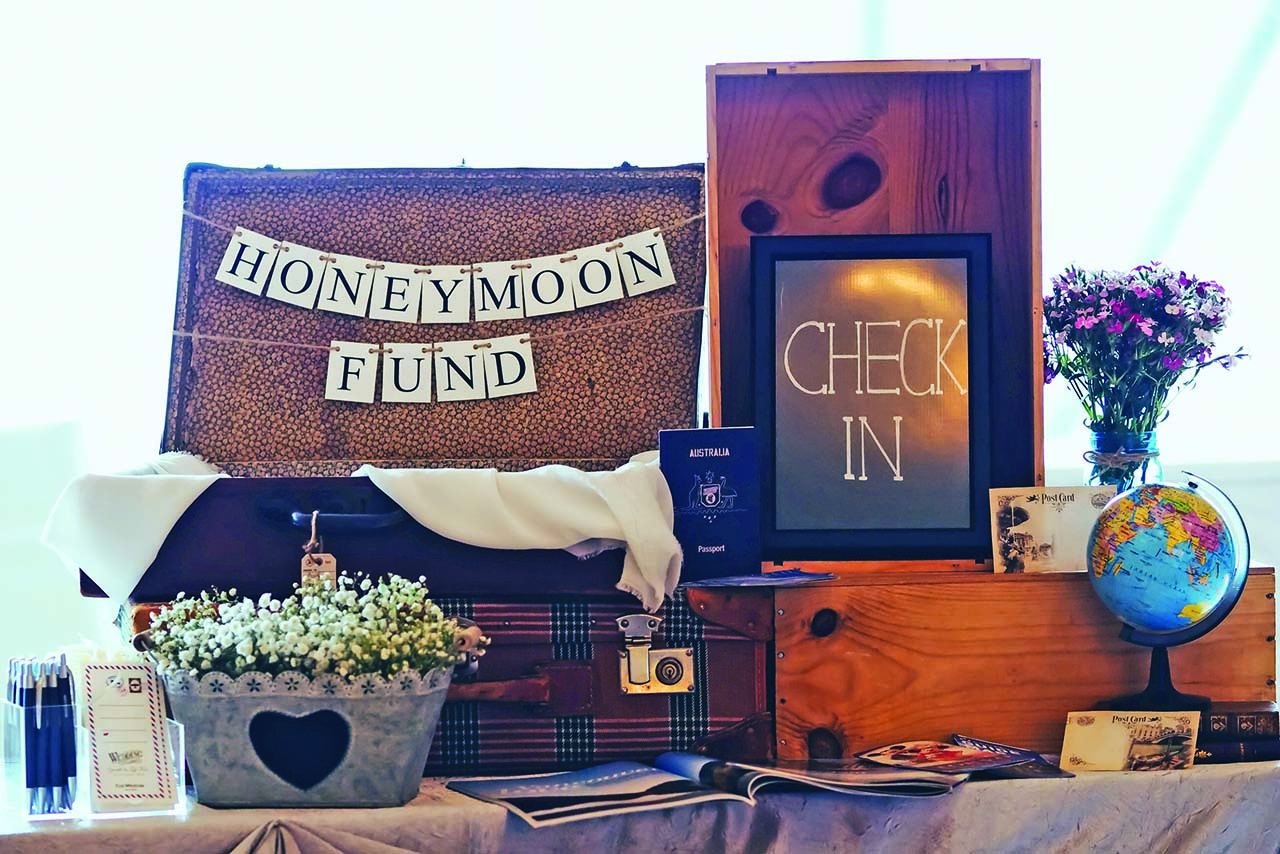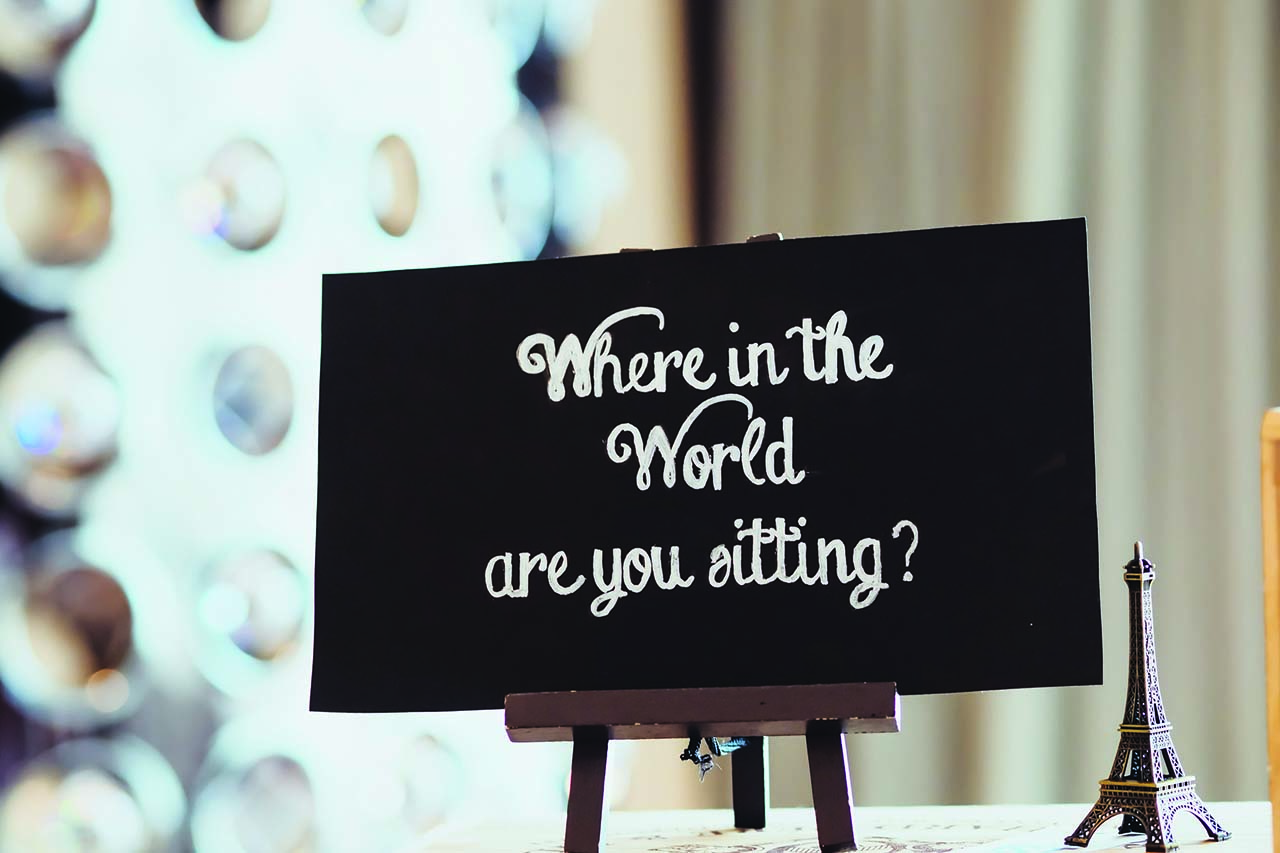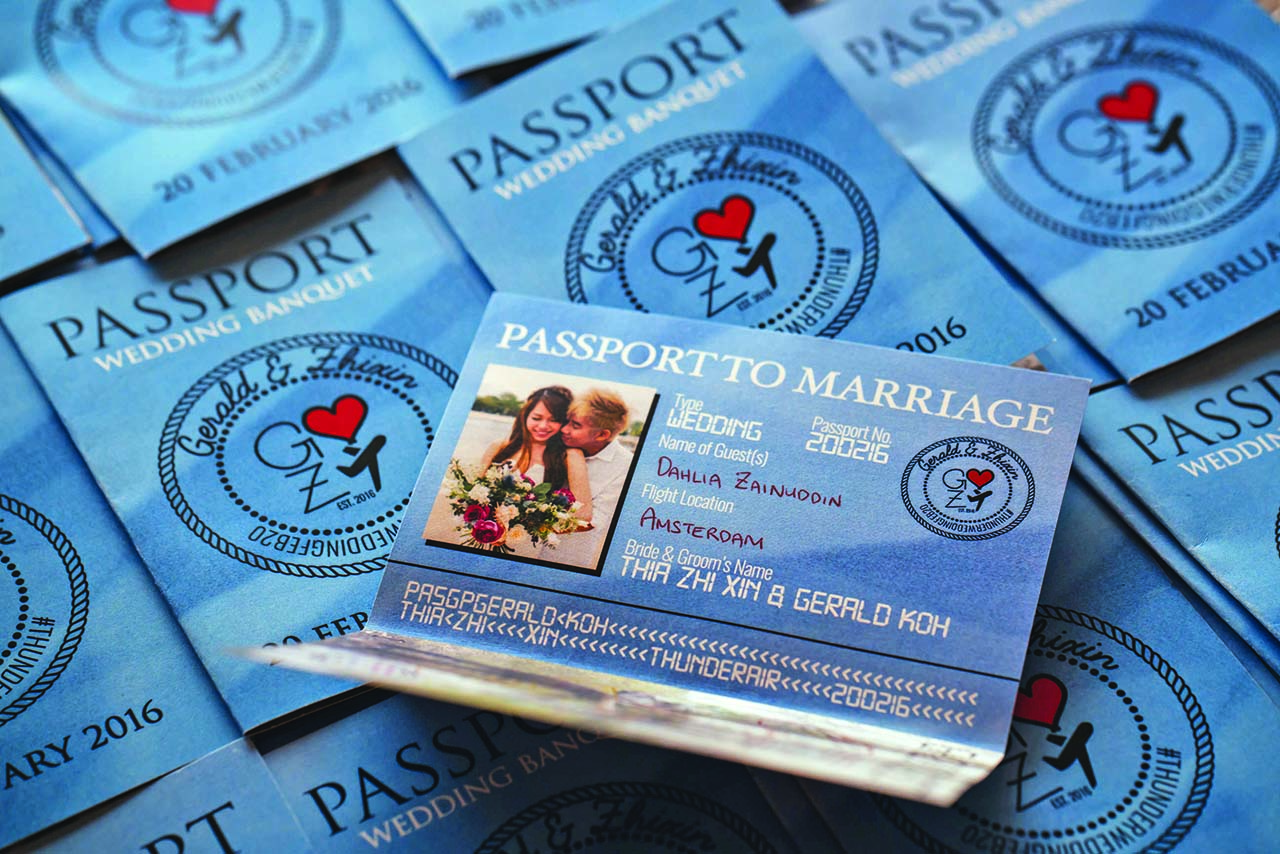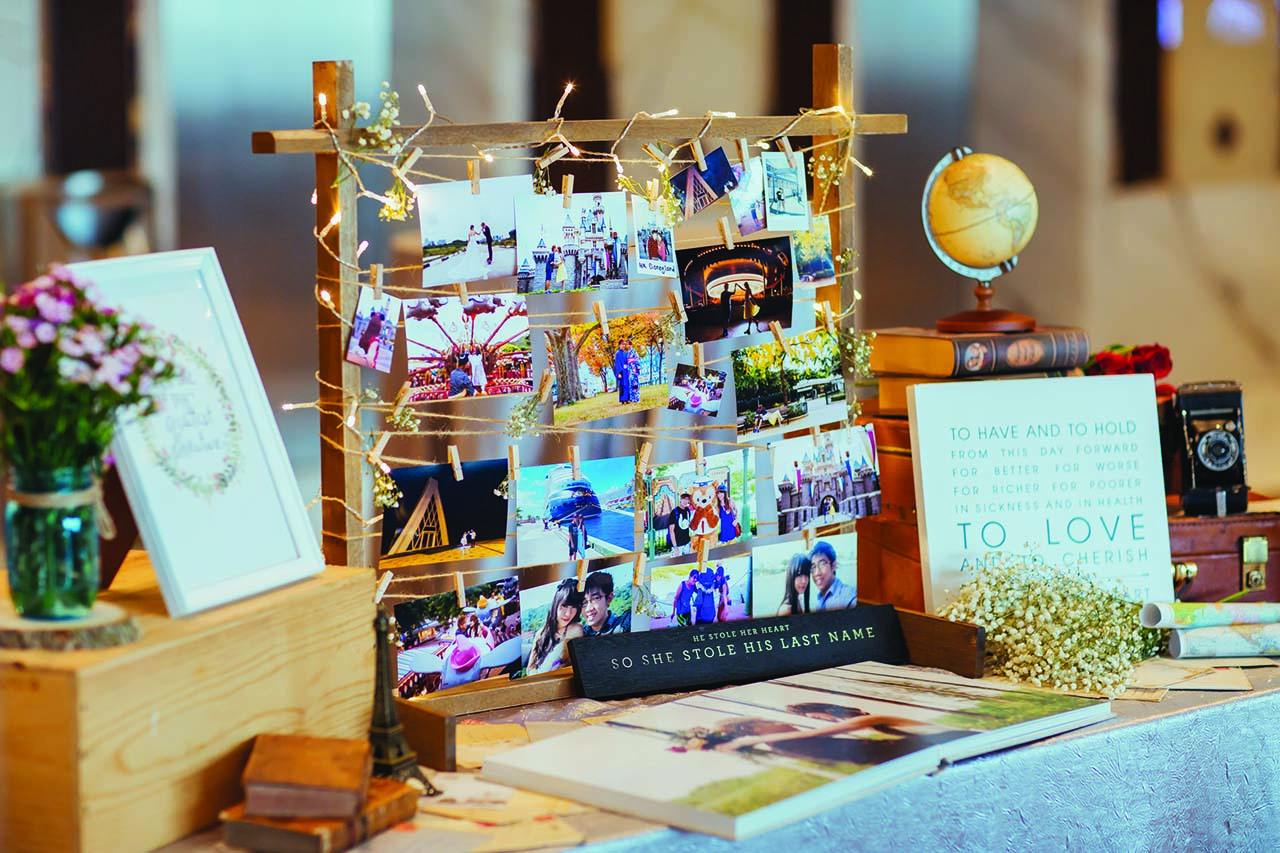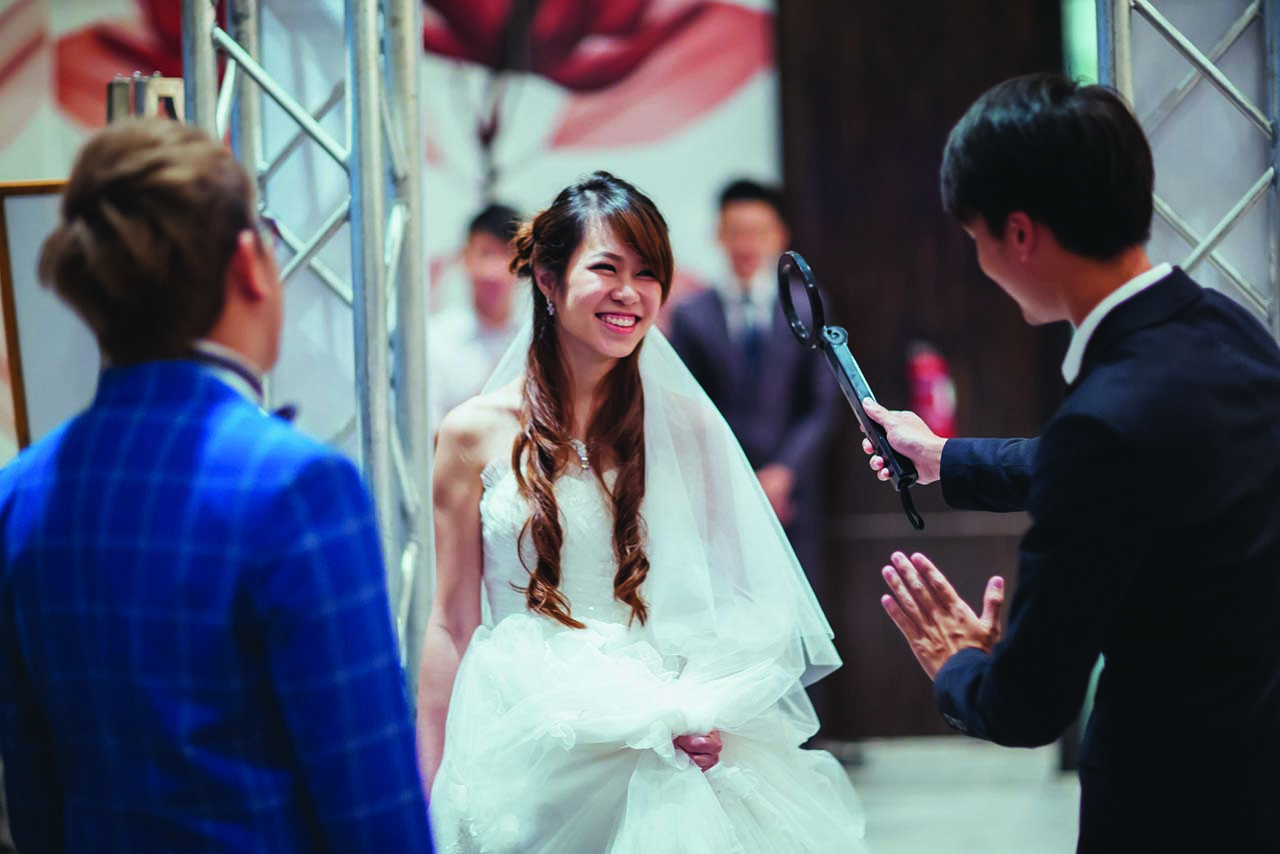 Of boarding passes & passports
We had the perfect Disney proposal, the most gorgeous Disney princess gowns and the ideal venue.  Everything from the proposal to the look and feel of our wedding embodied and represented who we are and what we love as a couple.  So naturally, the wedding dinner itself was of no exception.  
Zhixin and I travel a lot.  Hence, the first thing that came to our minds was to have a travel themed wedding.  We had tables named after countries and cities and our red packet box was a suitcase with "Honeymoon Fund" bunting.  We even had a metal detector as part of the wedding décor!  Our Save the Date invites were designed after boarding passes and we gave out passport escort cards as well.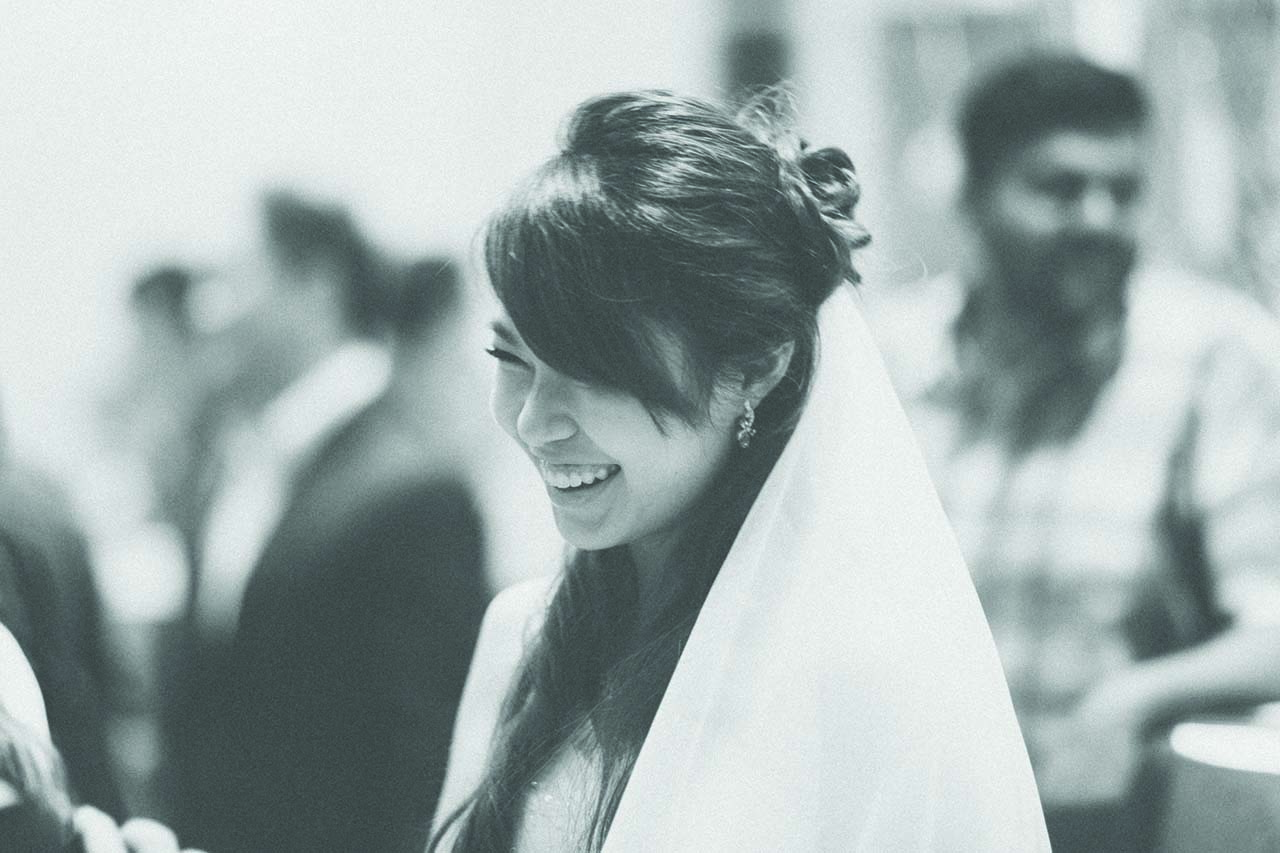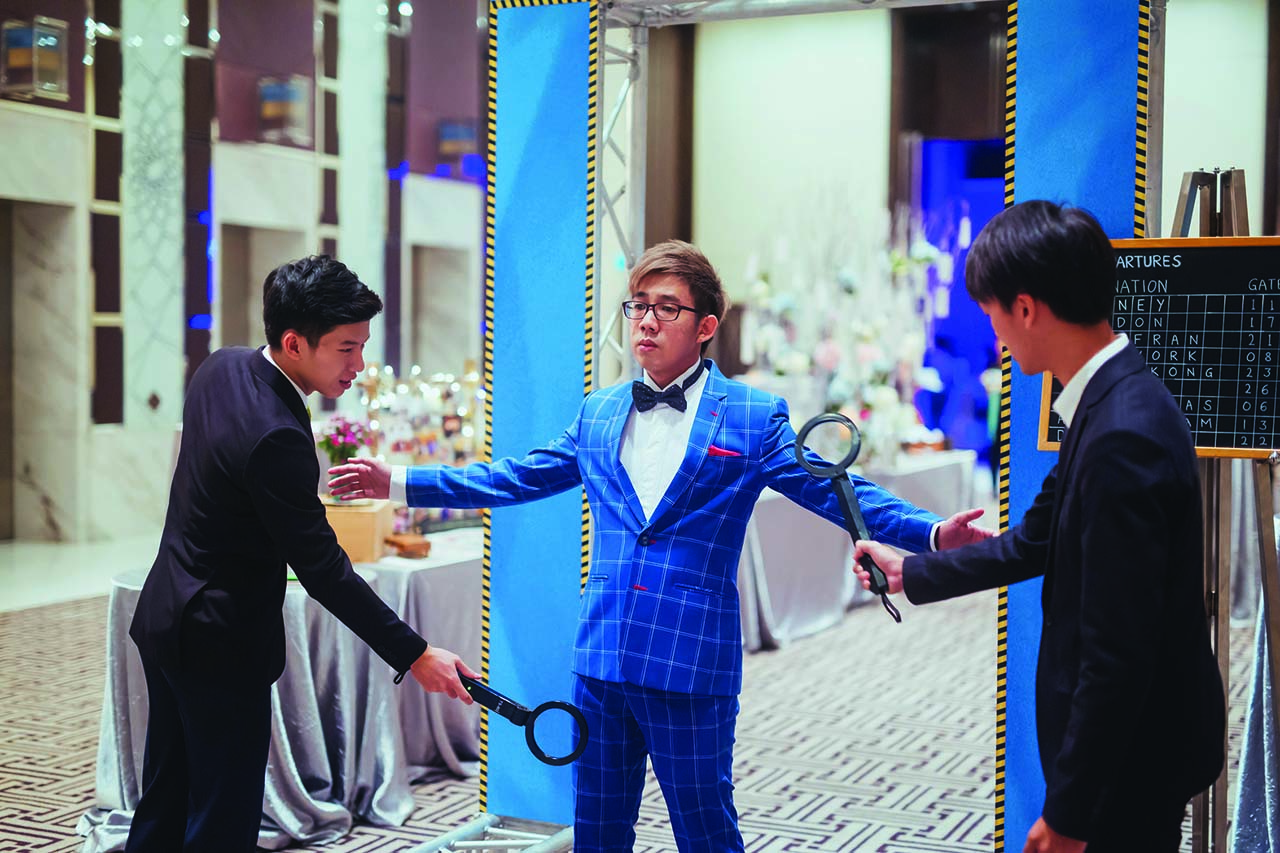 The Westin wedding
Upon checking out the ballroom at The Westin Singapore for the first time, we could not stop dreaming of that splendid Westin Wedding.  Zhixin and I love the pillarless ballroom with its castle high ceiling!  It was the perfect venue!  And the food they served – till today, my relatives and friends still rave about how awesome it was!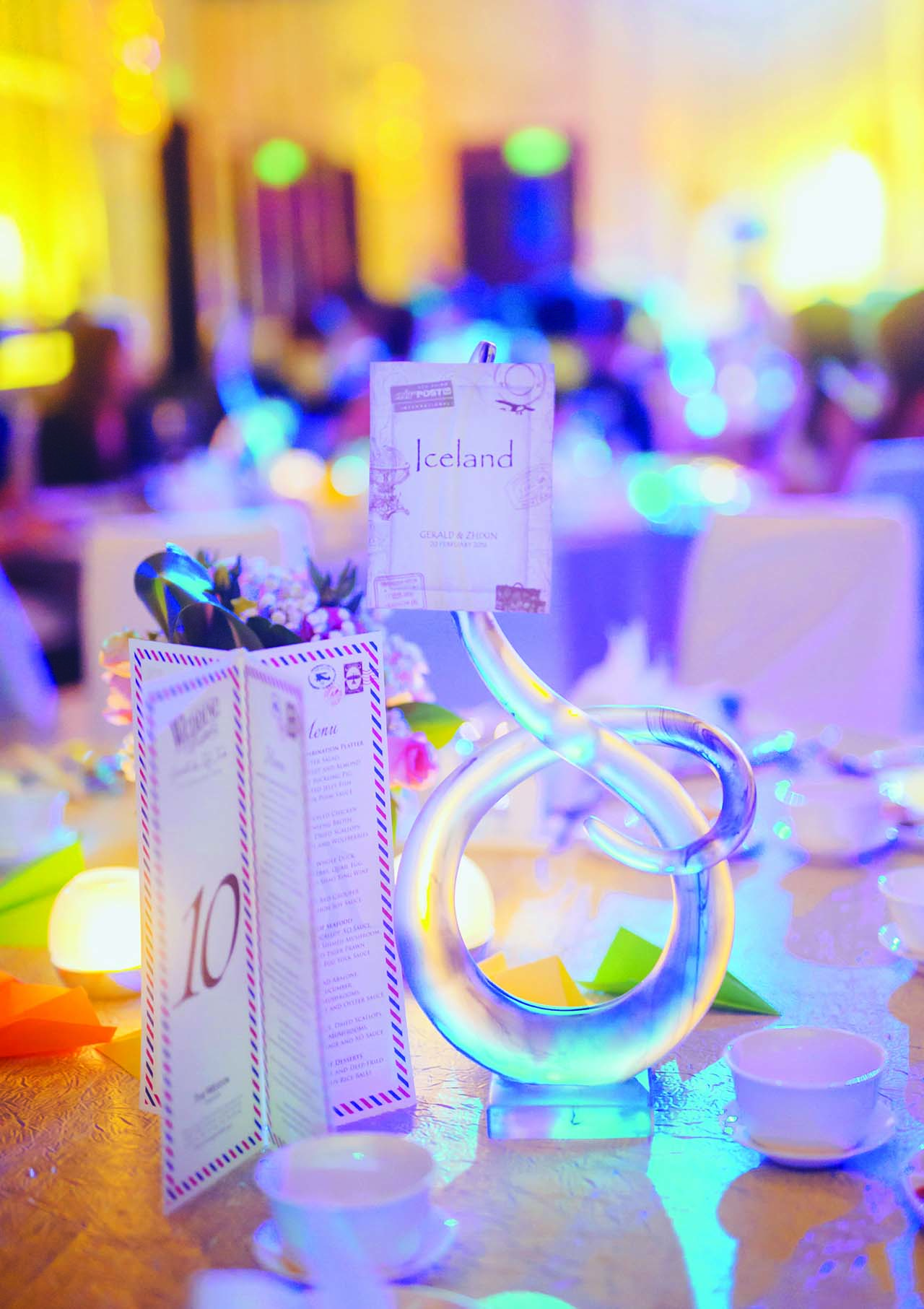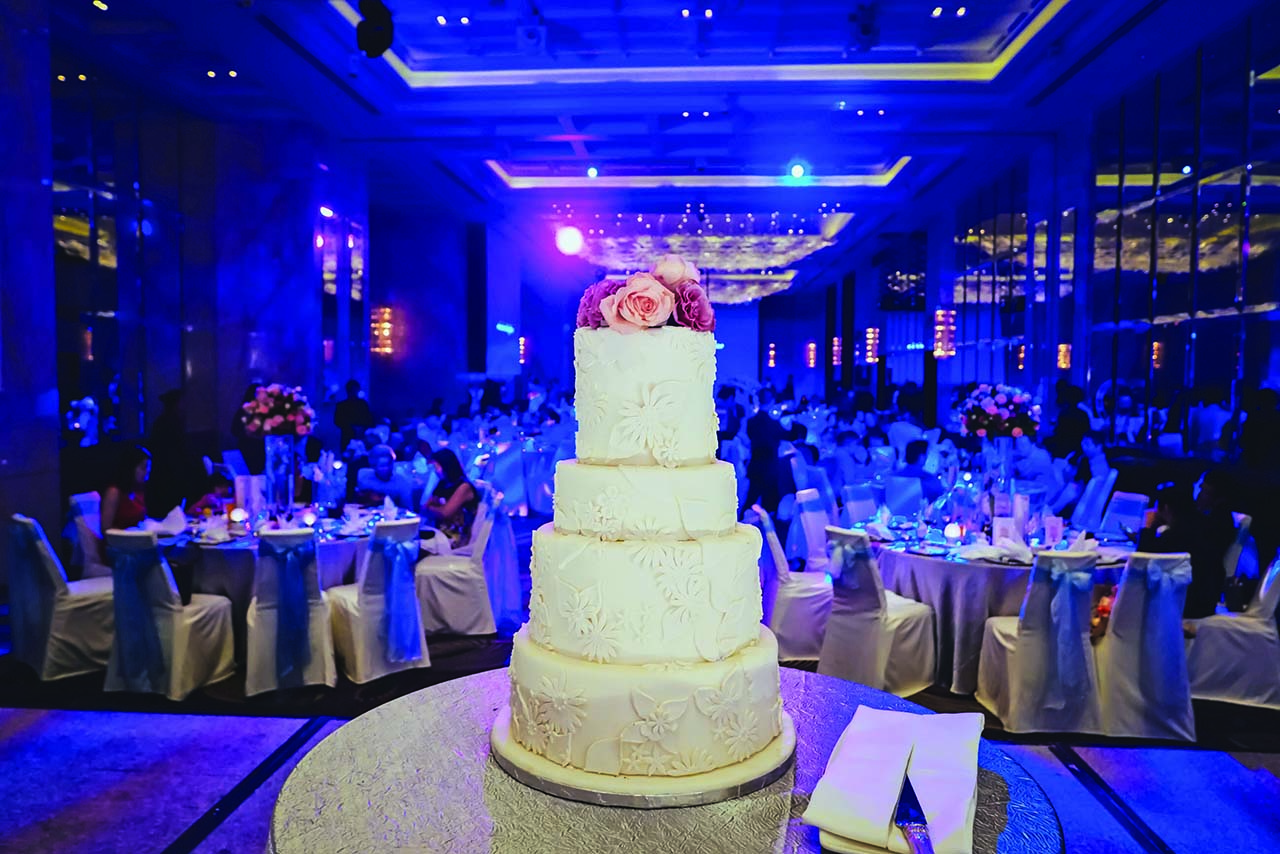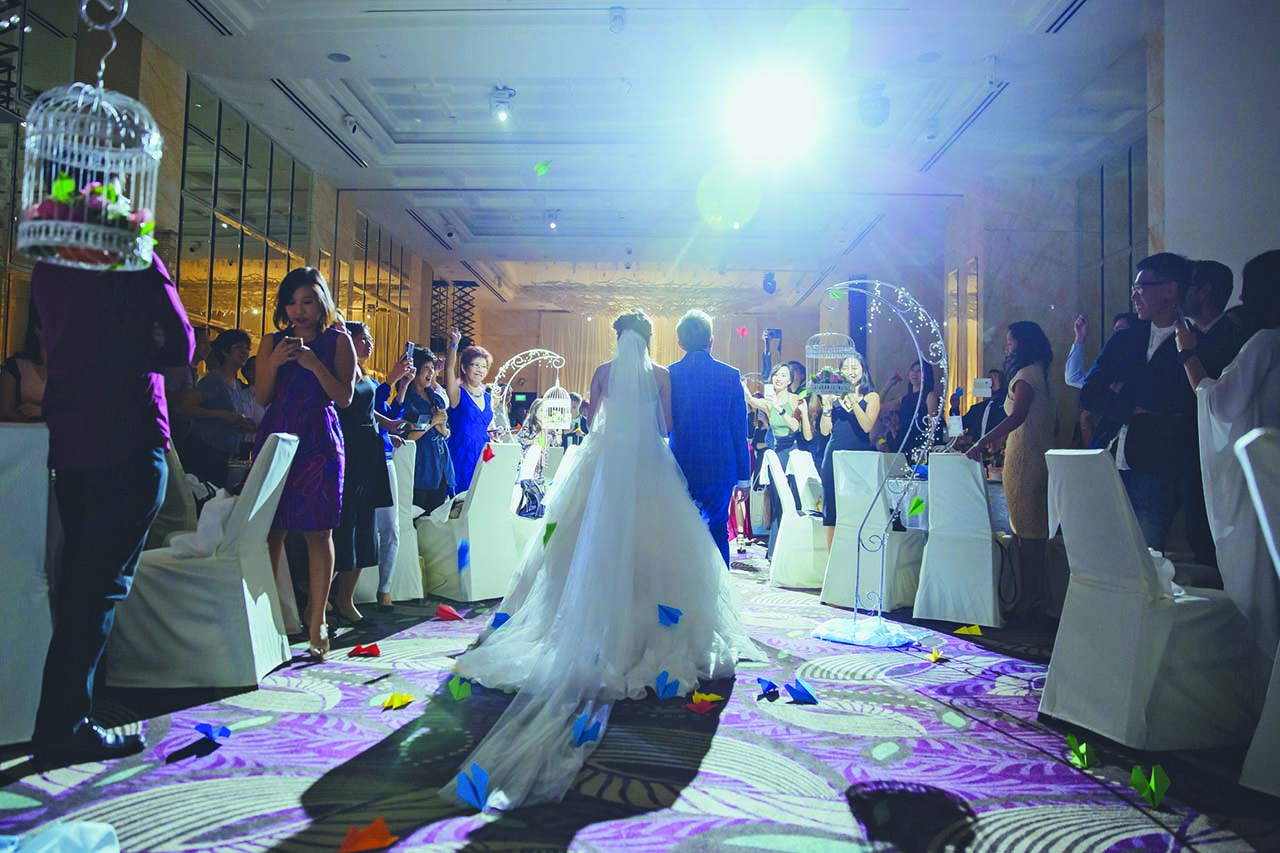 Cinderella dreams
Zhixin wanted something dreamy and romantic. Hence, she chose a ball gown that has clusters of tulle, which resembled flowers, sewn all over. Amanda Lee Weddings, of course, did this beautifully. Westin has a long march in so she wore a cathedral veil with her ball gown. We are huge Disney fans! So for her second gown, Zhixin wore a royal blue Cinderella-inspired dress. Needless to say, she looked every bit the princess of the night, the belle of the ball.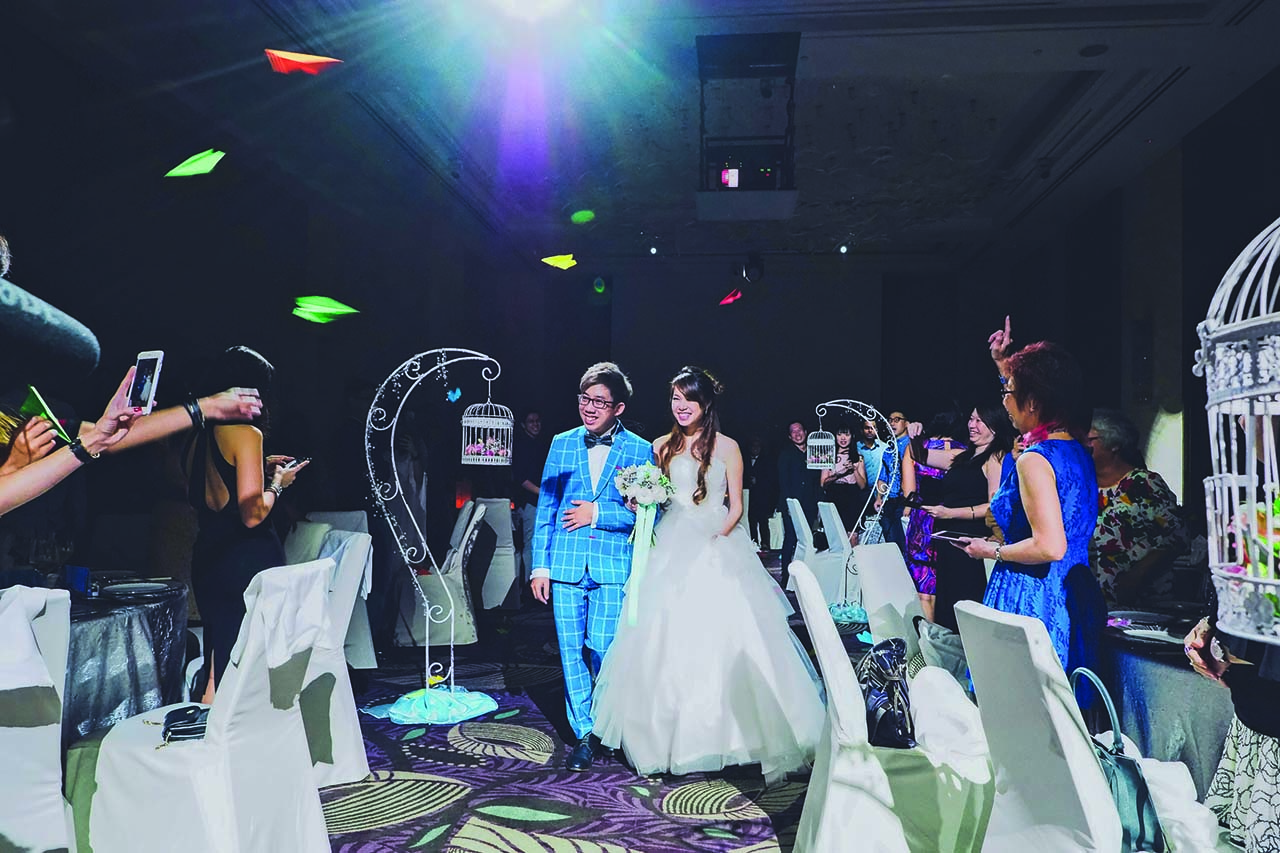 Disney does it
There were actually two parts to the proposal prep!  So part one came when Adam Lambert was in town in 2013.  I had a chance to interview him and got him to lift up a sign that asked her to marry me.  Of course, I took the million-dollar shot and saved it into my phone to be shown to her later on!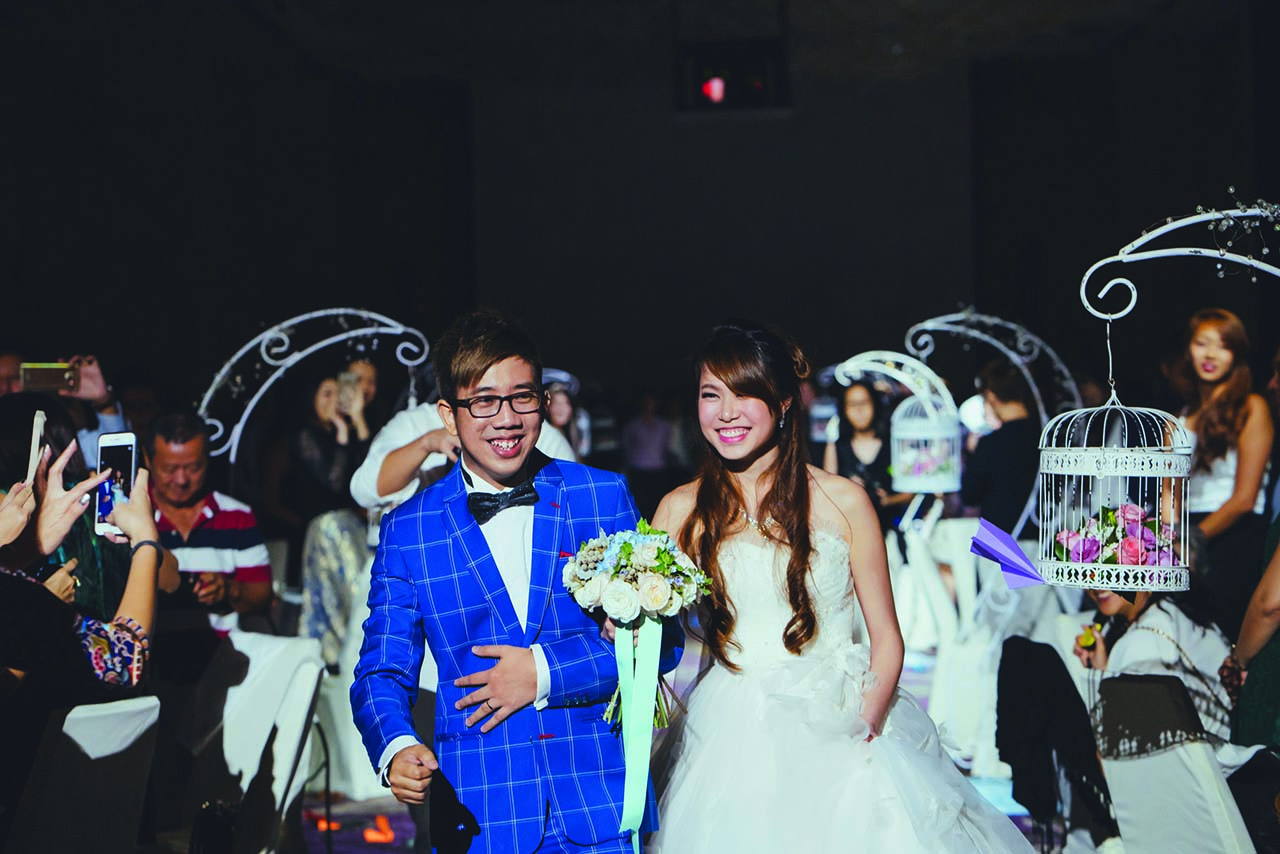 Now both Zhixin and I are huge Disney fans too!  In fact, we have visited all the Disney Parks in the world.  To not go down on one knee at Disneyland Paris during the fireworks show with the song "I See the Light" from Disney's Tangled would be such a shame.  This was part two of the proposal plan and yes; I did just that.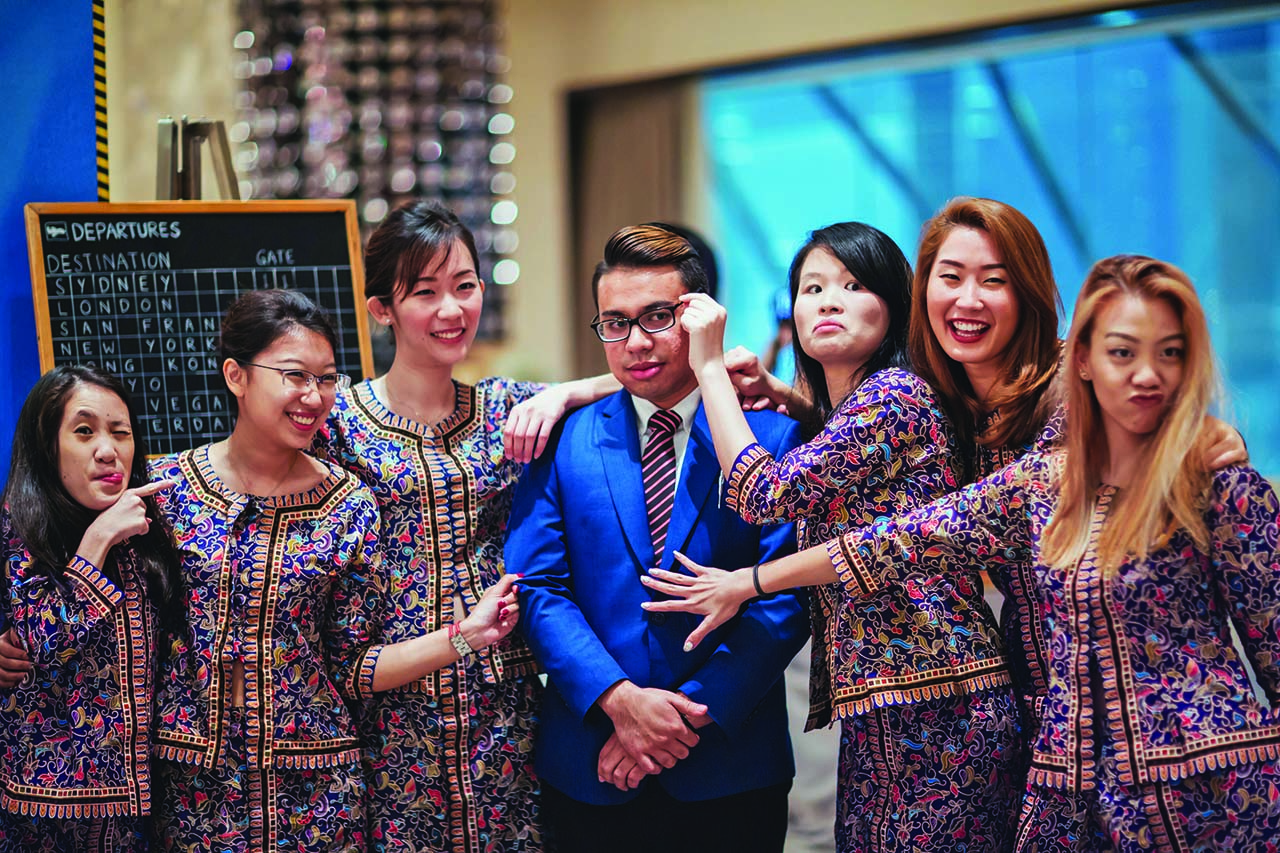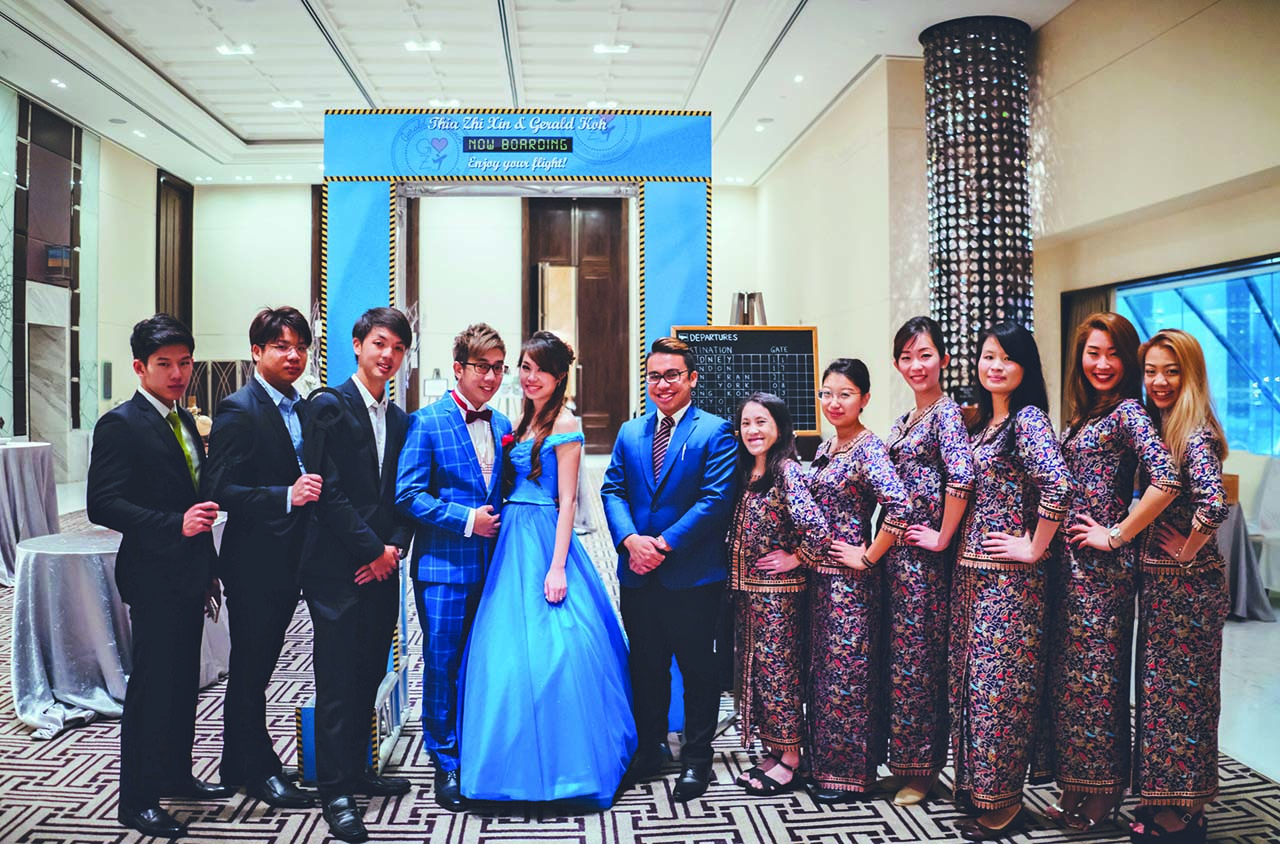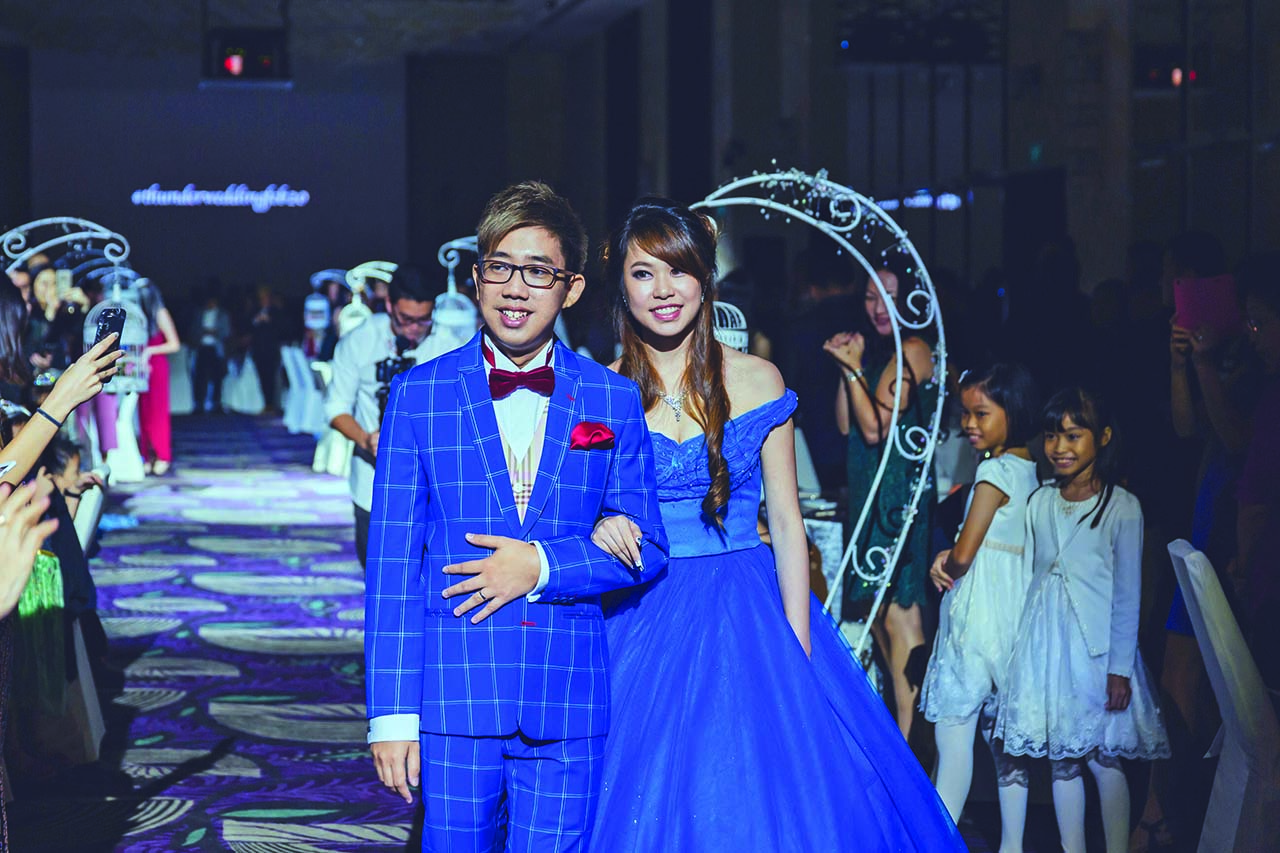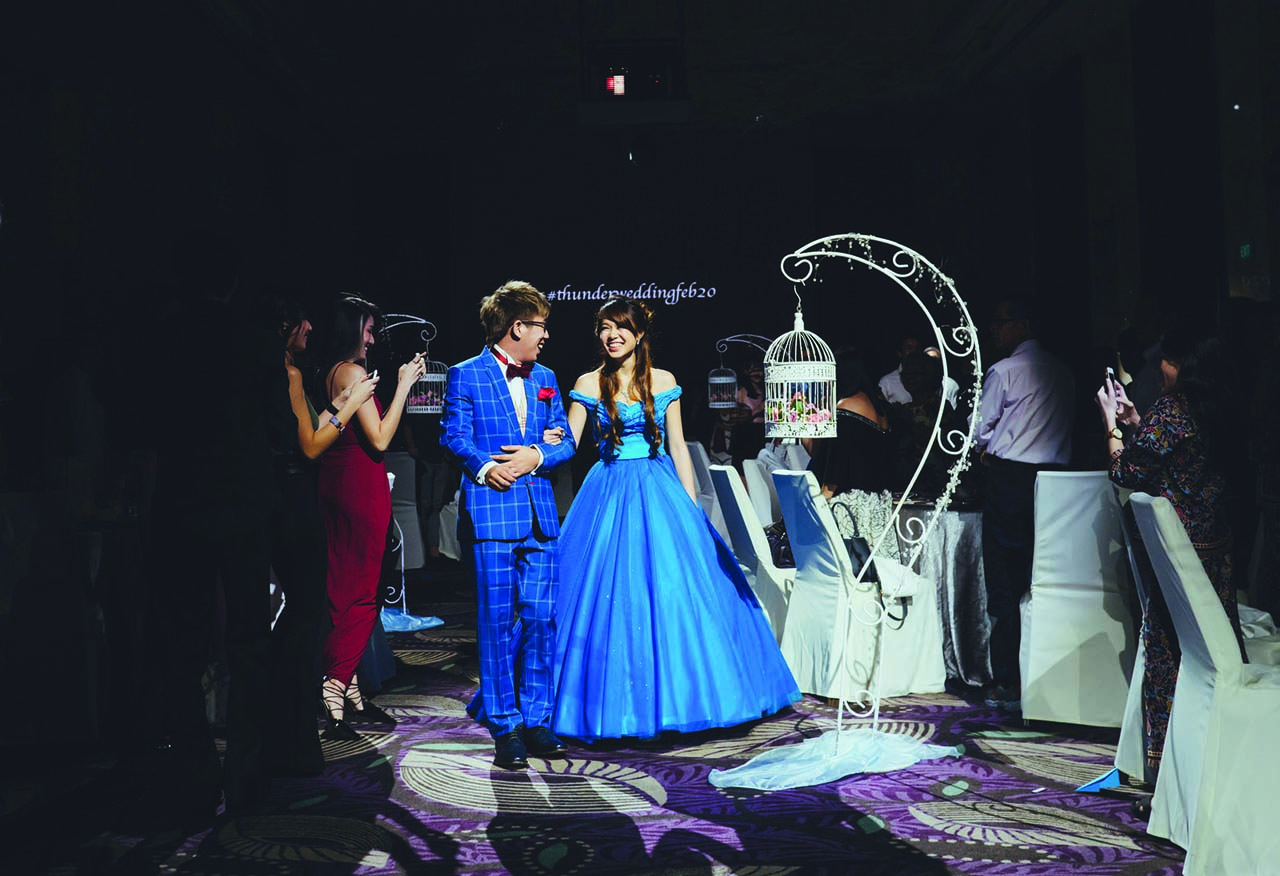 A special moment for my special someone
Just before I went on stage during the wedding dinner, I was really nervous.  But I'm glad I managed to hold the tune to "Flying without Wings" till the end!  It is a very special song to Zhixin and I.  It was just me; singing to a surprised girl, who did not know what I was about to do at our wedding.  I think I may have gone off key, but I don't remember fretting too much over it.  Bottom line is:  It was a truly personal moment and the rest just did not matter.