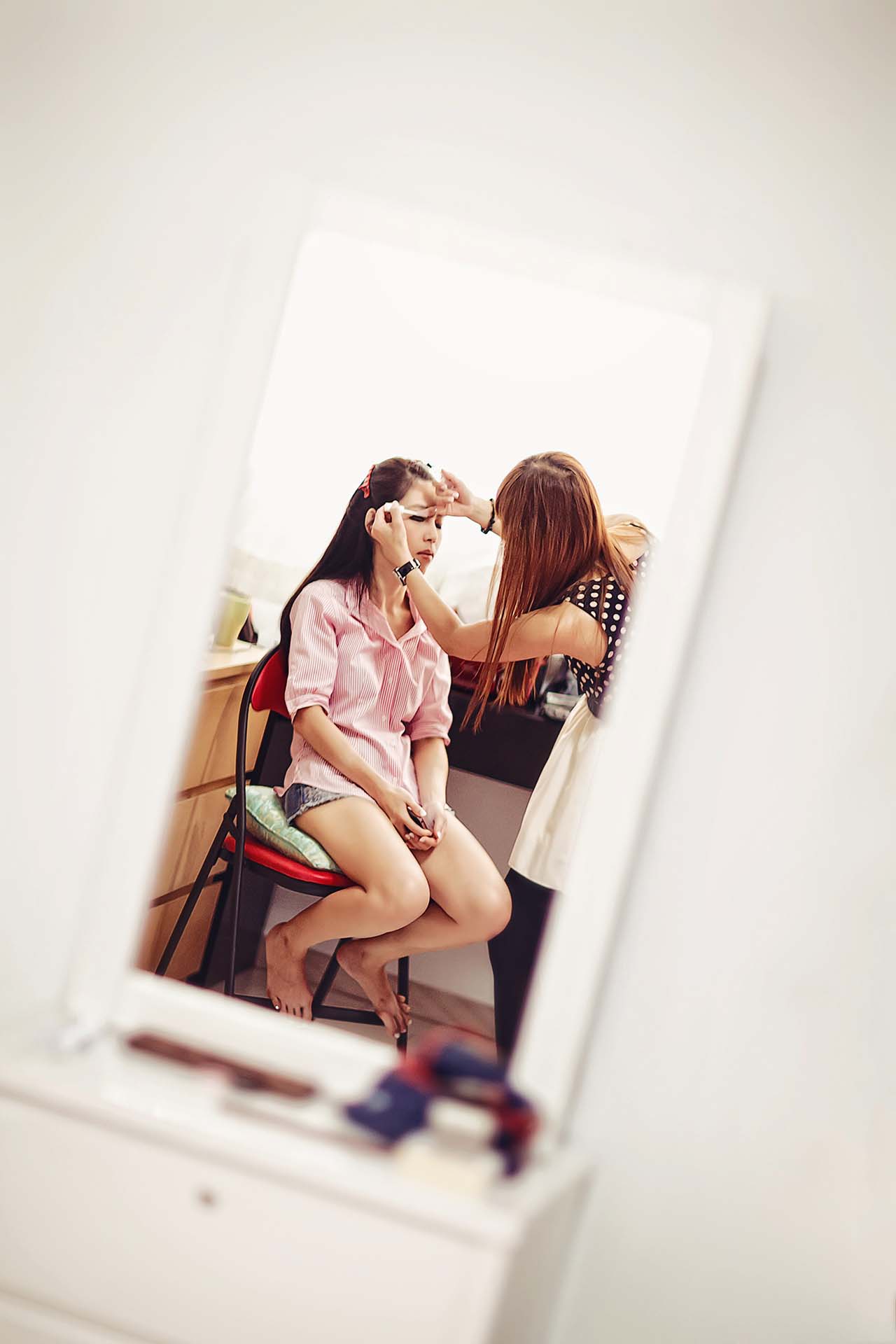 We were actually University schoolmates. However, our relationship only started when I left for Perth for a year as part of my pilot training. A farewell lunch evolved to more lunches and late night phone calls, and we finally got together when Yiqi came over for a visit after six months. We continued a long-distance relationship after I returned to Perth and Yiqi was then posted to Hong Kong for her job.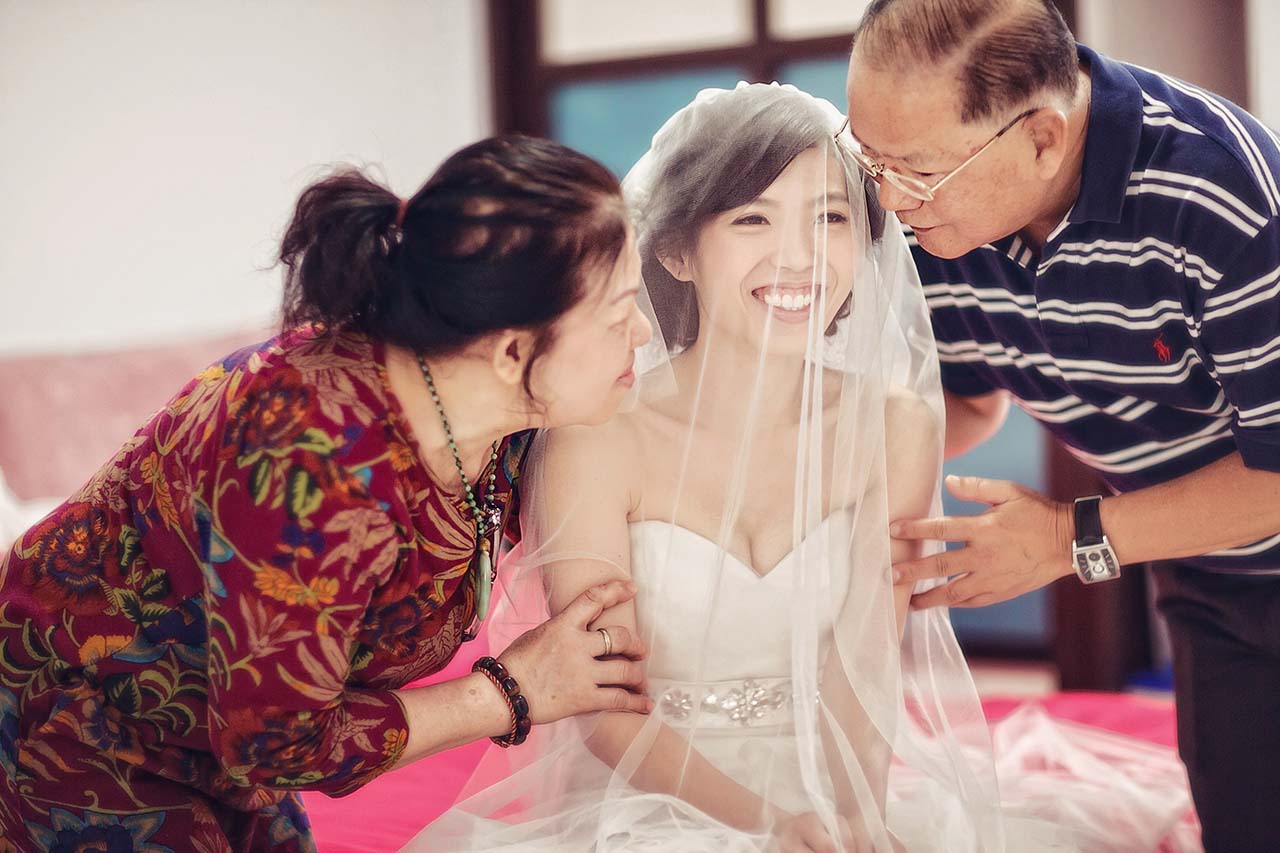 It was in the autumn of 2012 where we visited Florence and Milan in Italy. I secretly booked a bicycle tour of the mountainous countryside and intended to propose to her against the backdrop of the gorgeous scenery. The plan fell through however, as the route proved too steep for her and I struggled to make it up the mountains. We did, however, enjoy the sights and when we reached our destination in Siena, I got down on one knee and asked her to be my wife. The sight of my absolutely exhausted face must have moved her enough to agree without hesitation.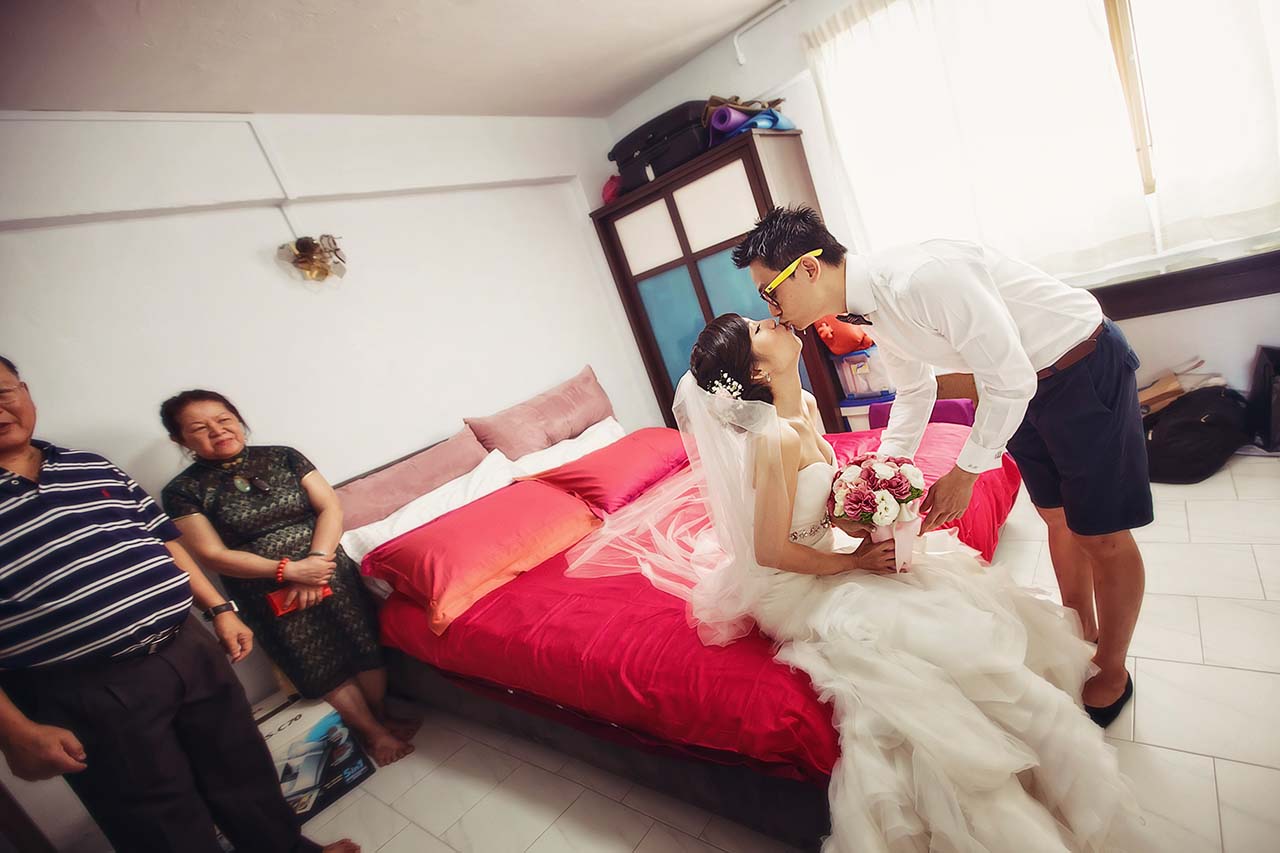 We wanted a wedding gown that was unique, and so we approached Digio bridal studio to design a day gown that will suit her. Yiqi browsed through thousands of photos of different wedding gowns before we settled on one that we not only liked on the photographed model, but also looked great on her.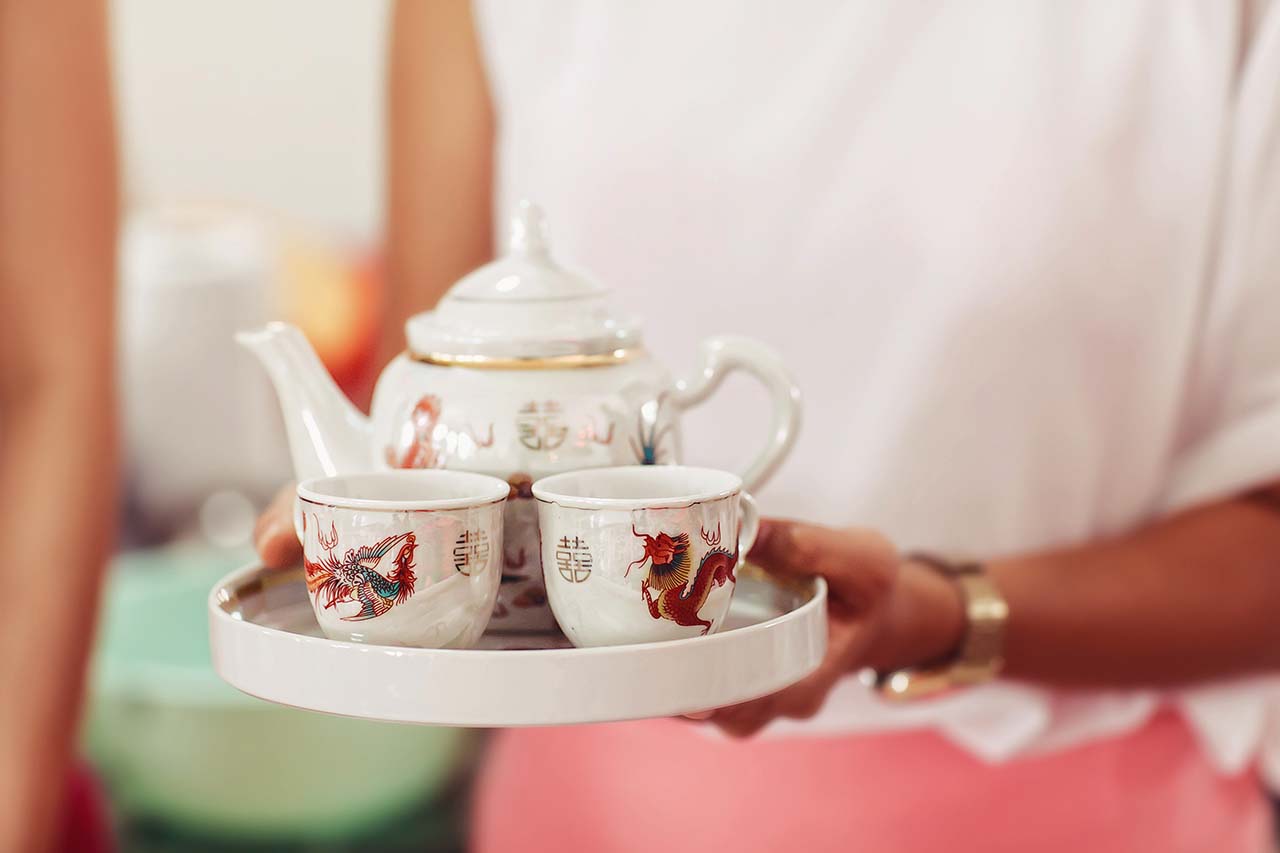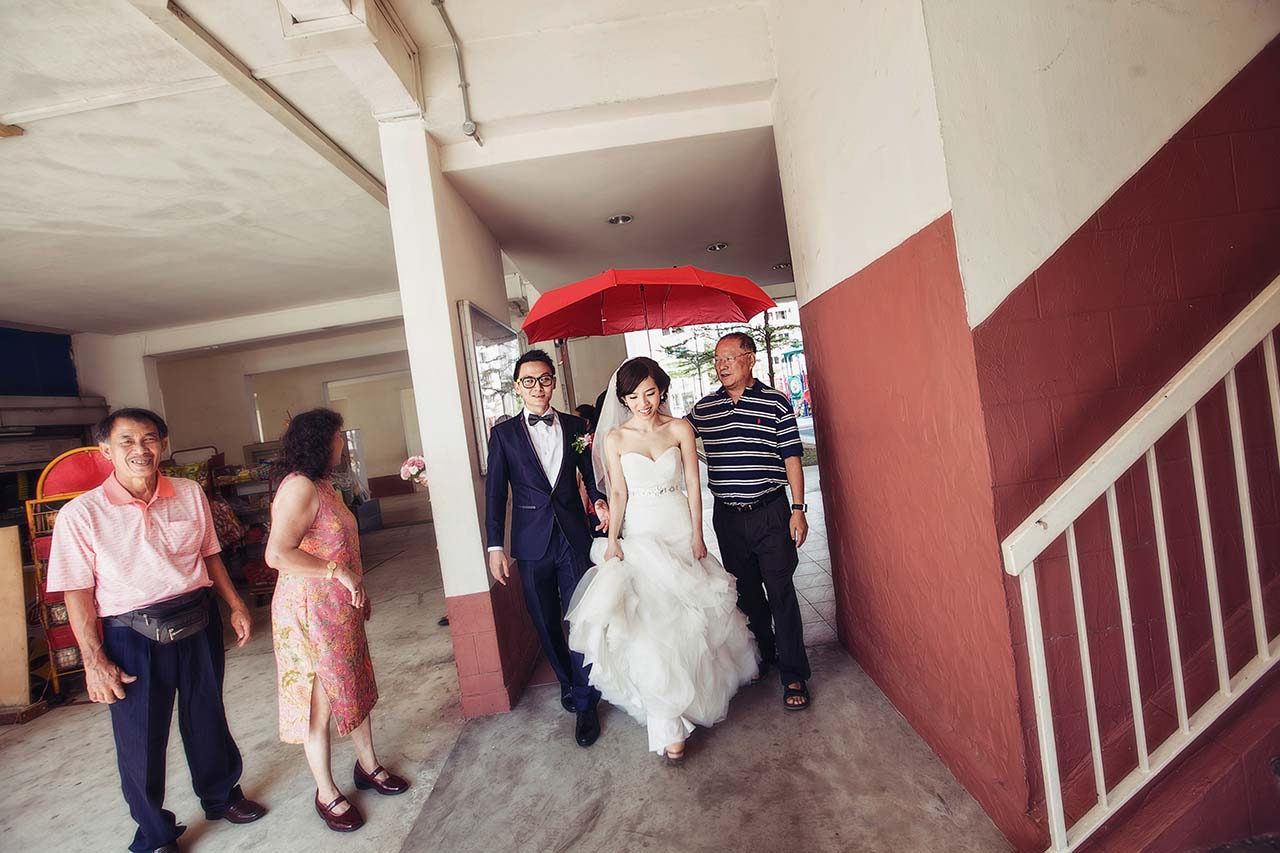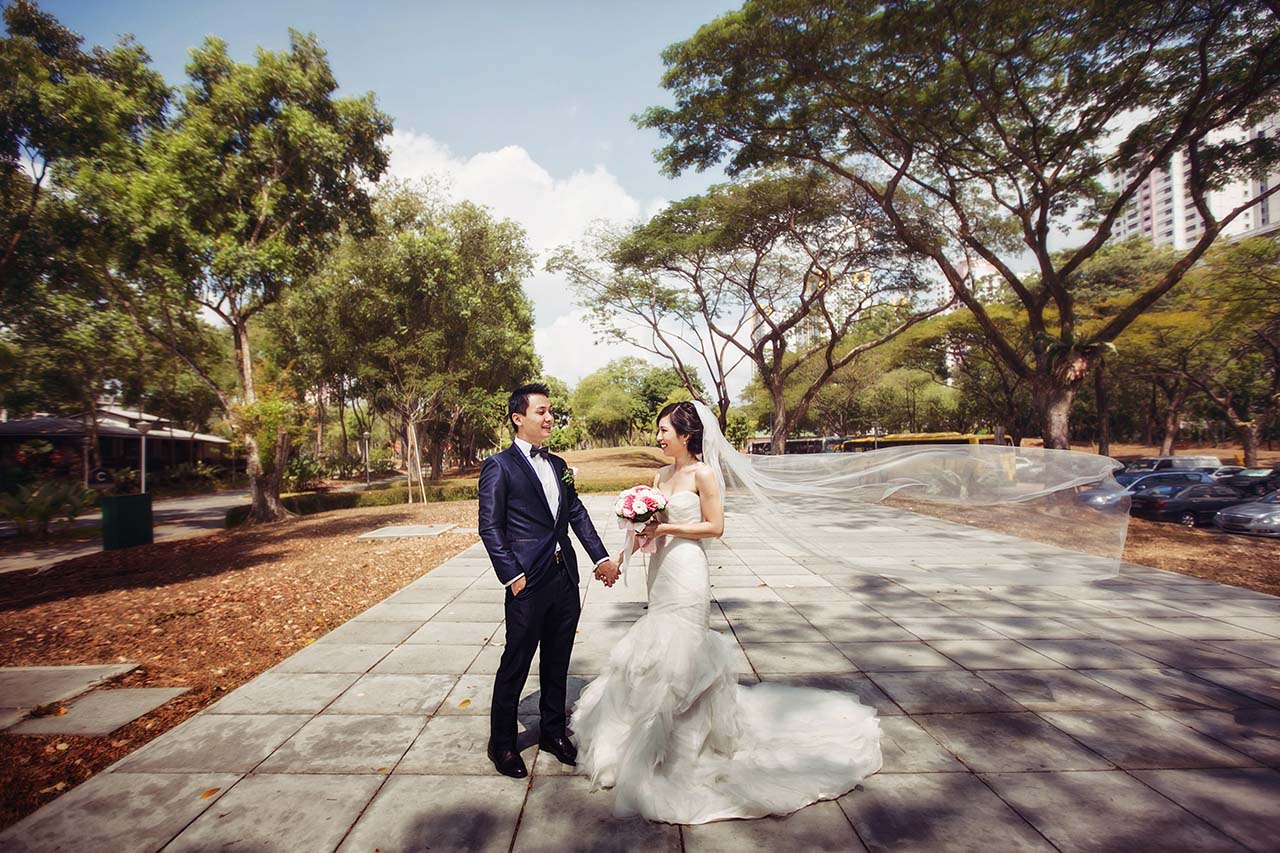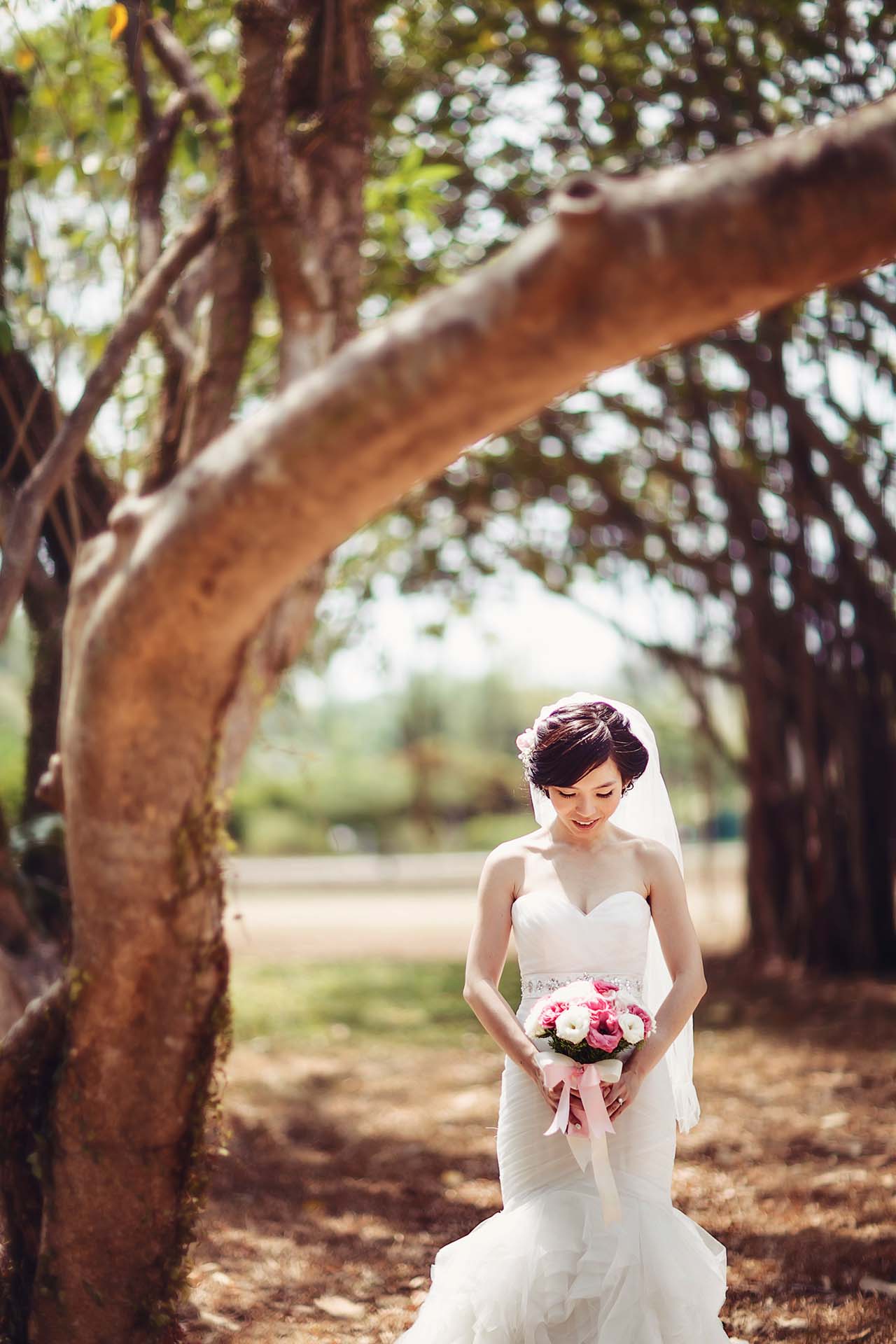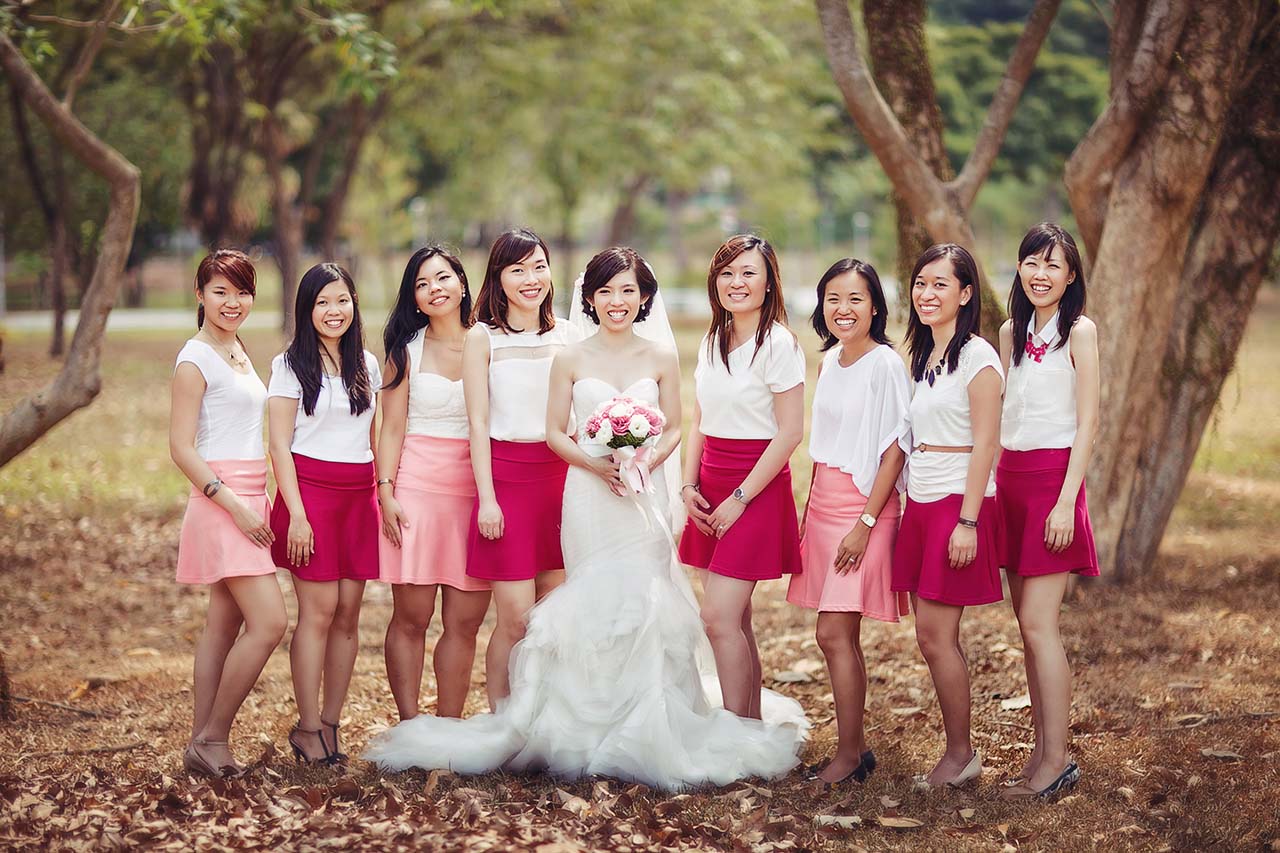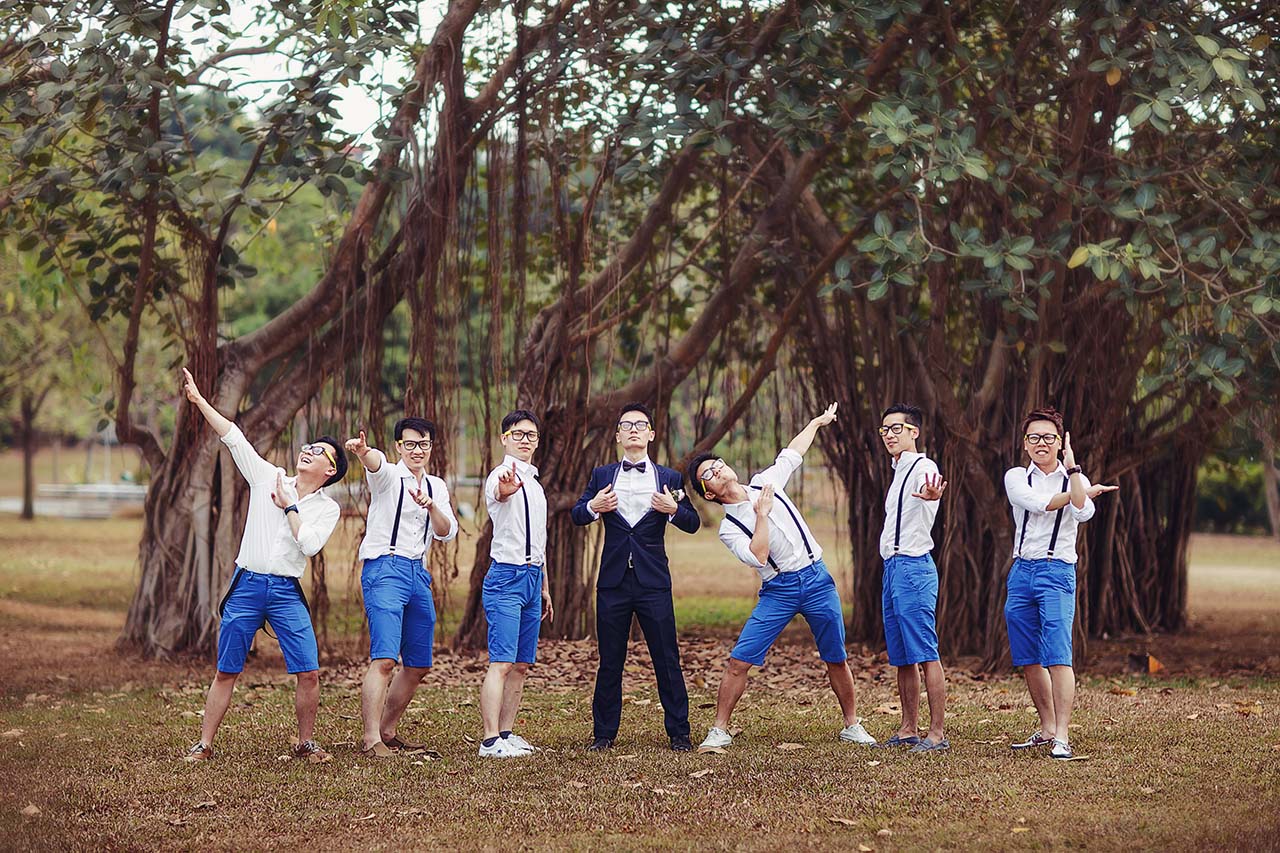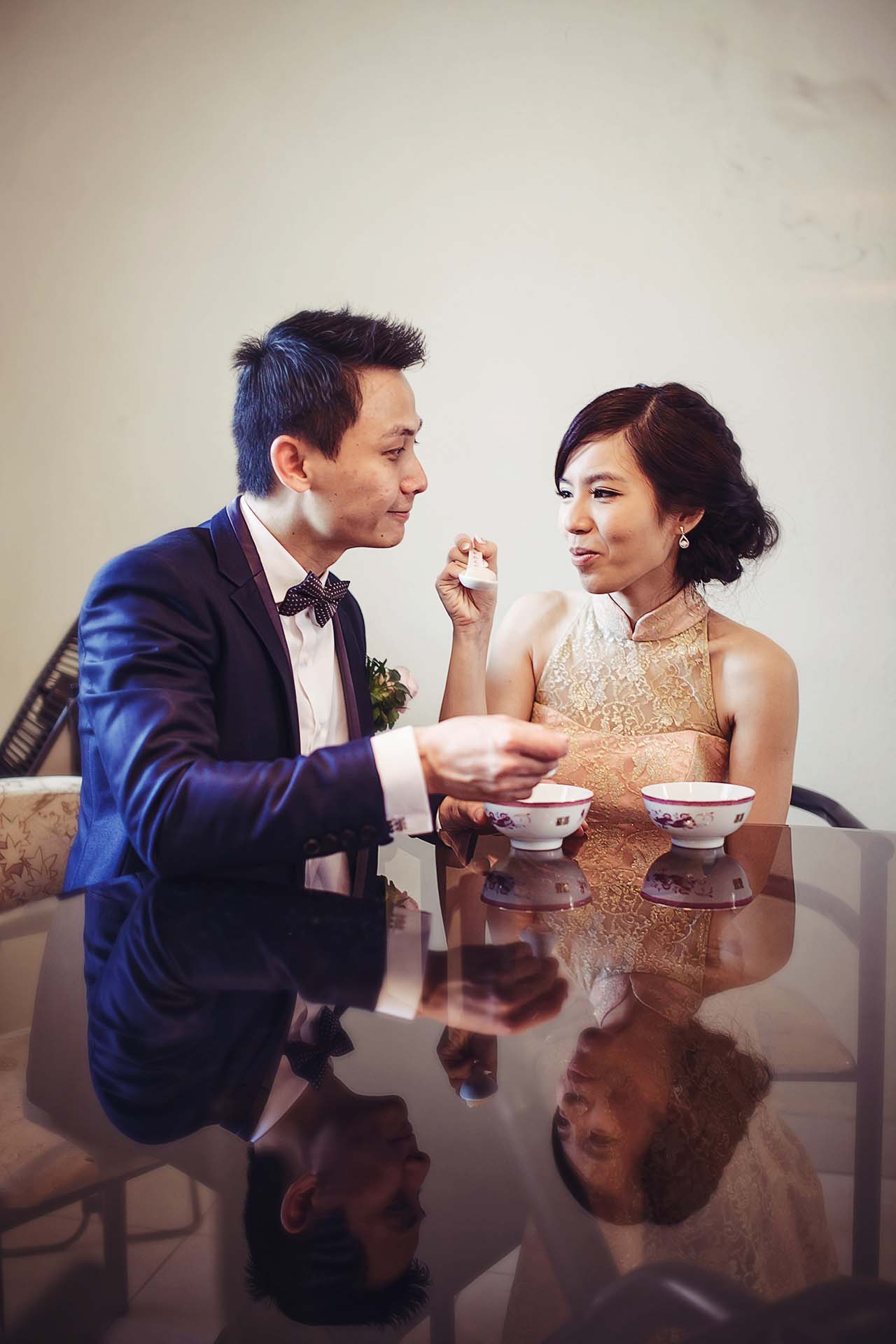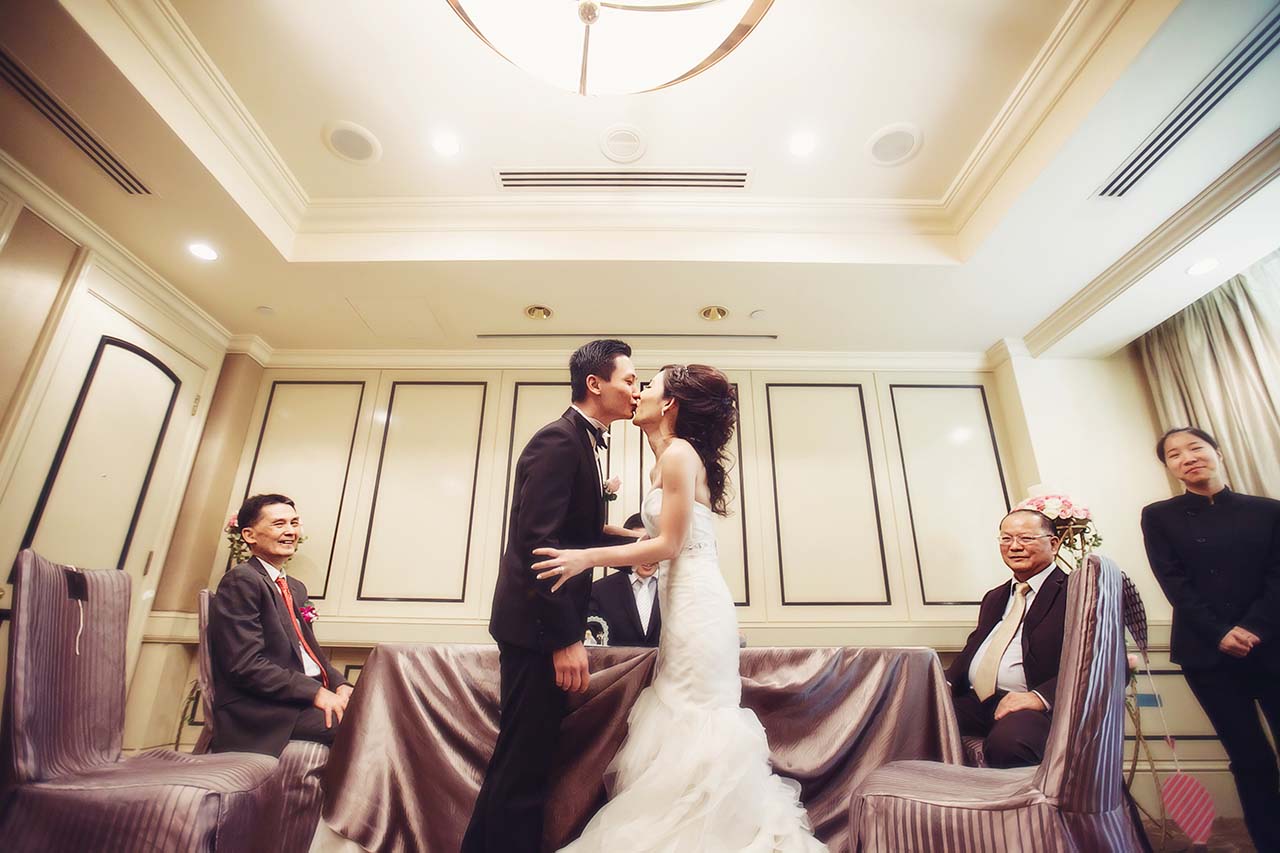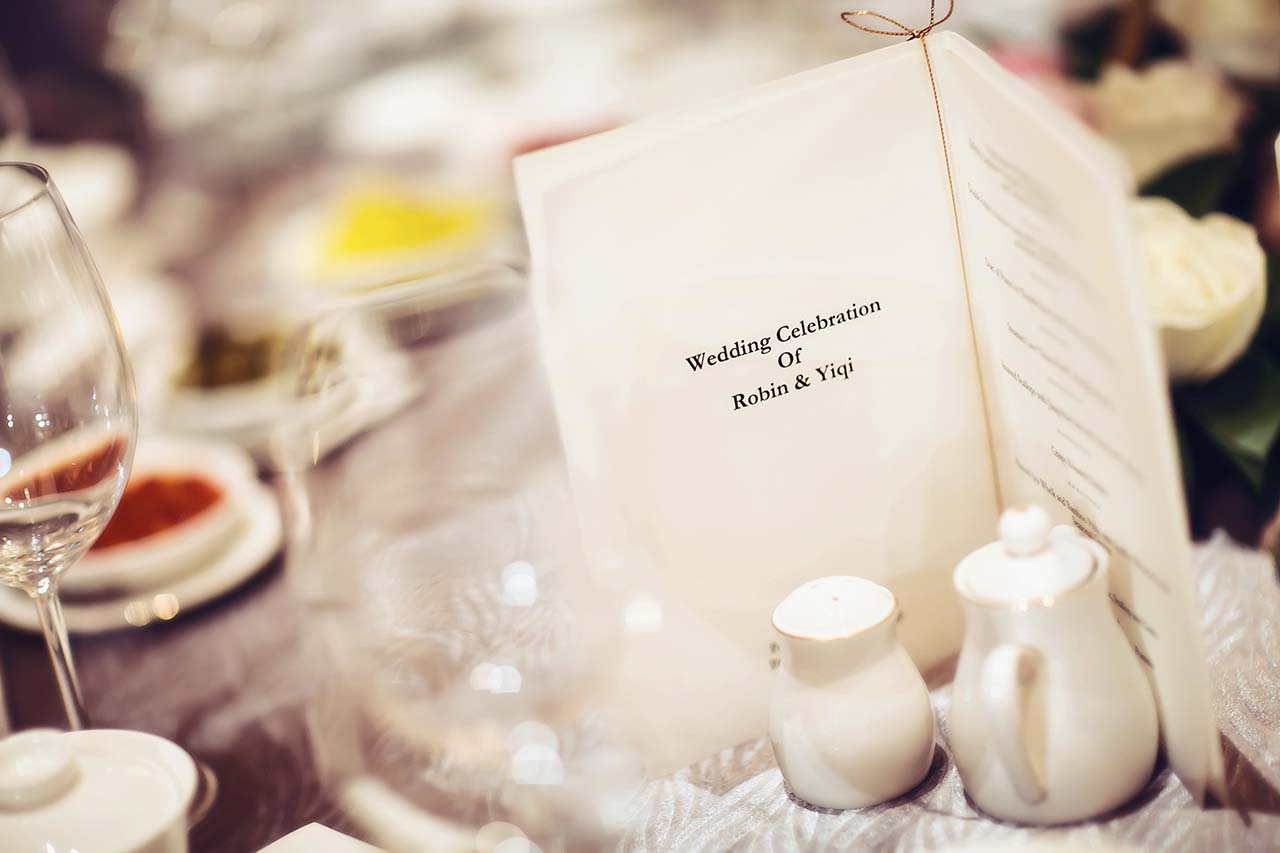 The great service by the Four Seasons staff and the beautiful ballroom with windows overlooking the Orchard skyline won us over. The reception area outside the ballroom was also a great balance of space and intimacy, allowing us to mingle with the guests and take plenty of pictures.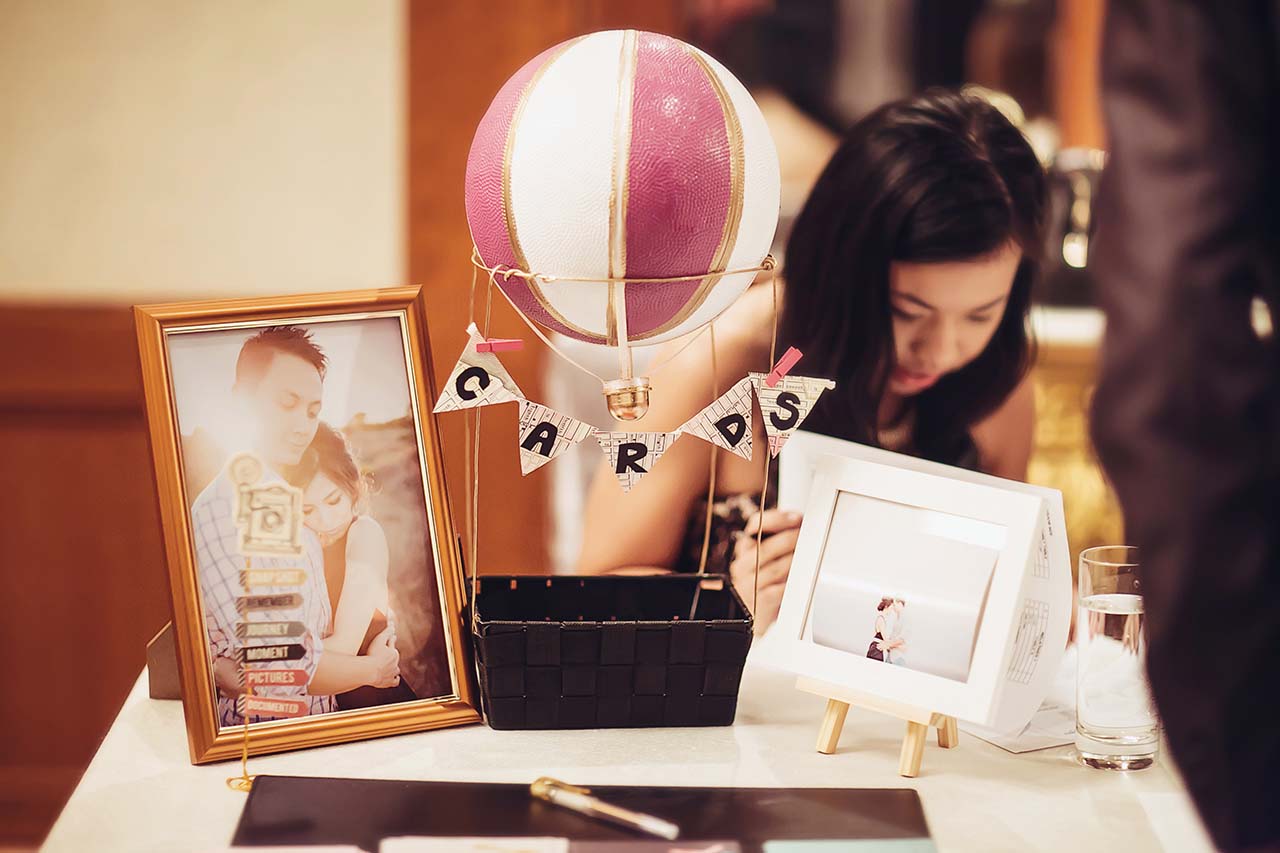 As we both love travelling, we wanted to have a travel theme for the wedding. The banquet decorations and flowers were mostly provided by the hotel, and so the area where Yiqi could exercise her creative juices was the reception area. Instead of just a table with guest books to sign, she designed an entire section with items related to travelling, such as hot air balloons she made herself, vintage suitcases as well as photos of us taken all over the world hung up on strings. She also made little postcards in shapes of airplanes for guests to write their well wishes and then drop into little baskets. Most of the guests were snapping away at the intricate items and were so surprised to find out they were all made by her.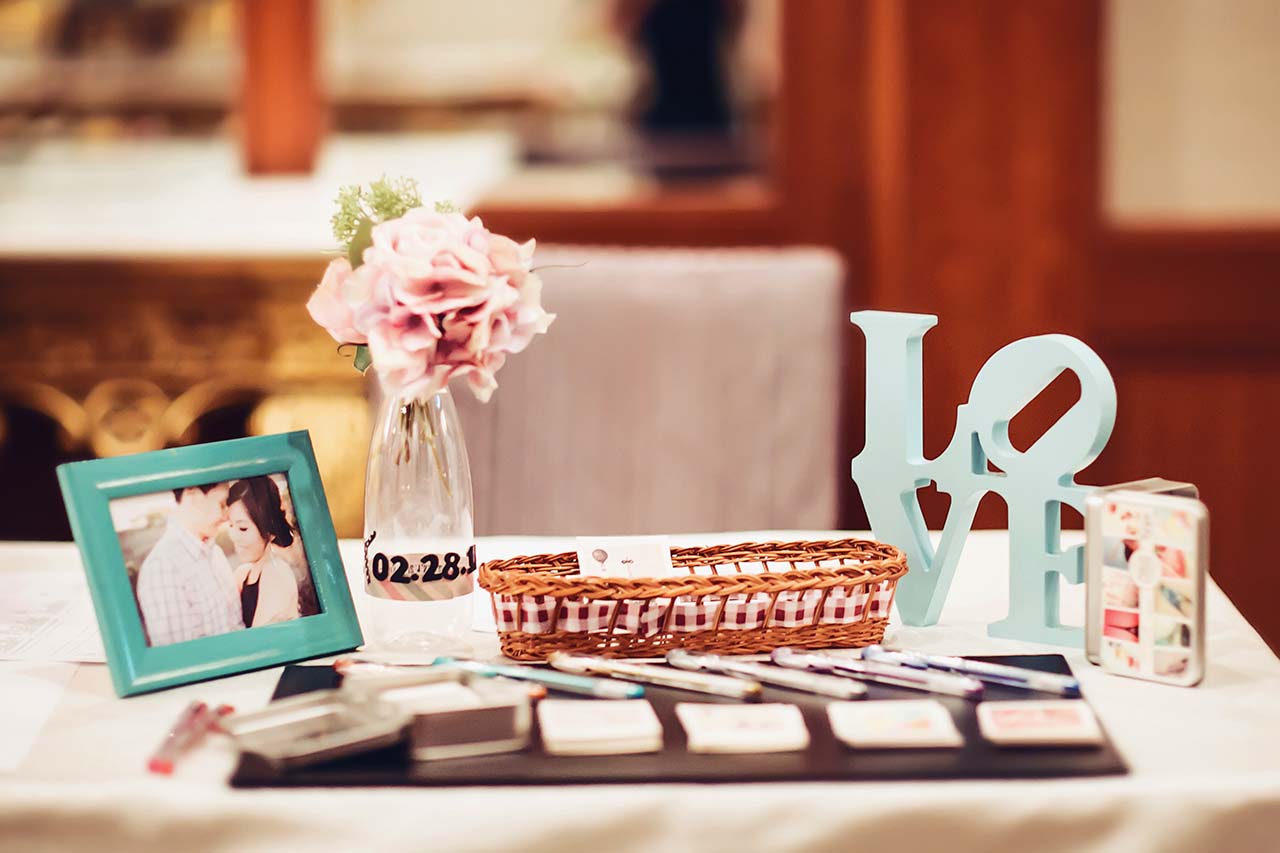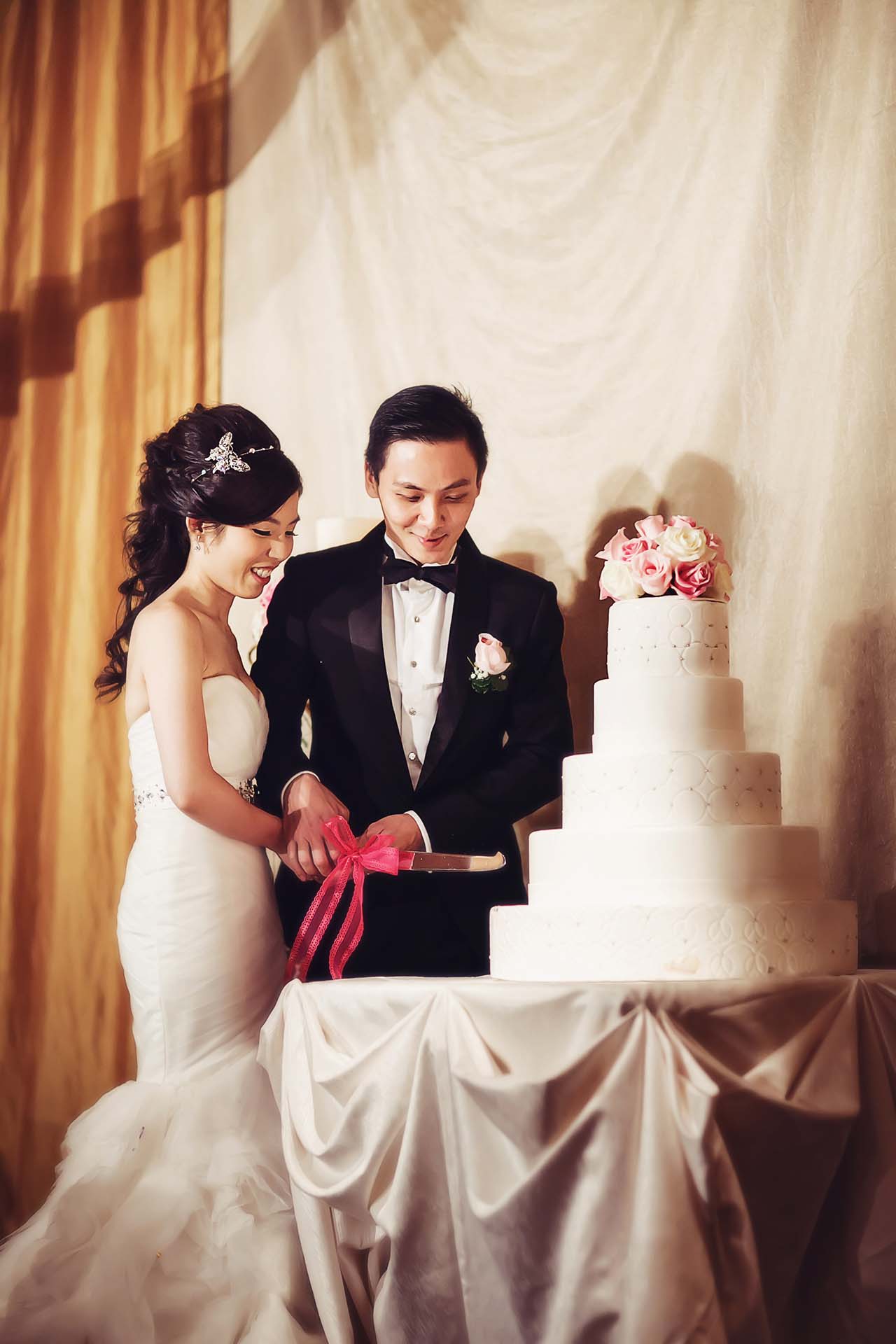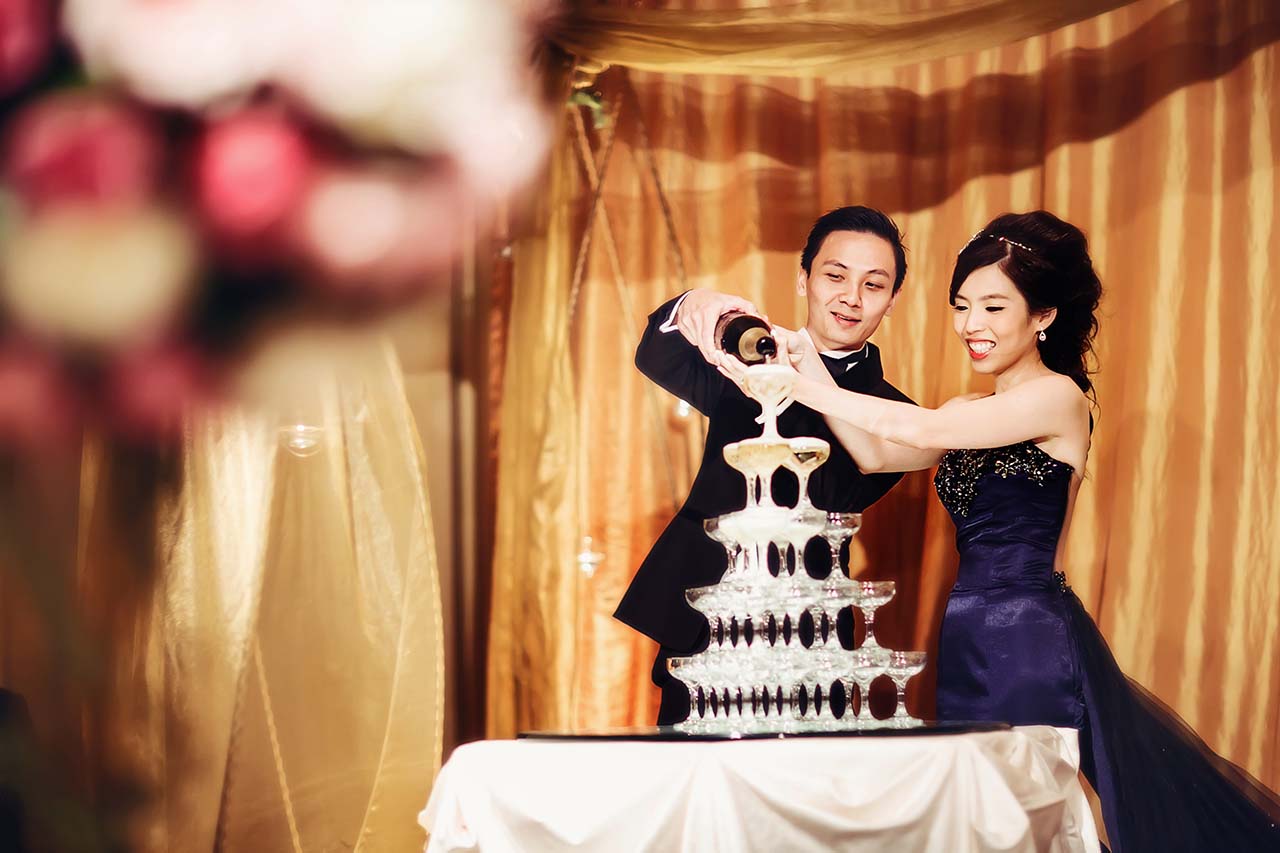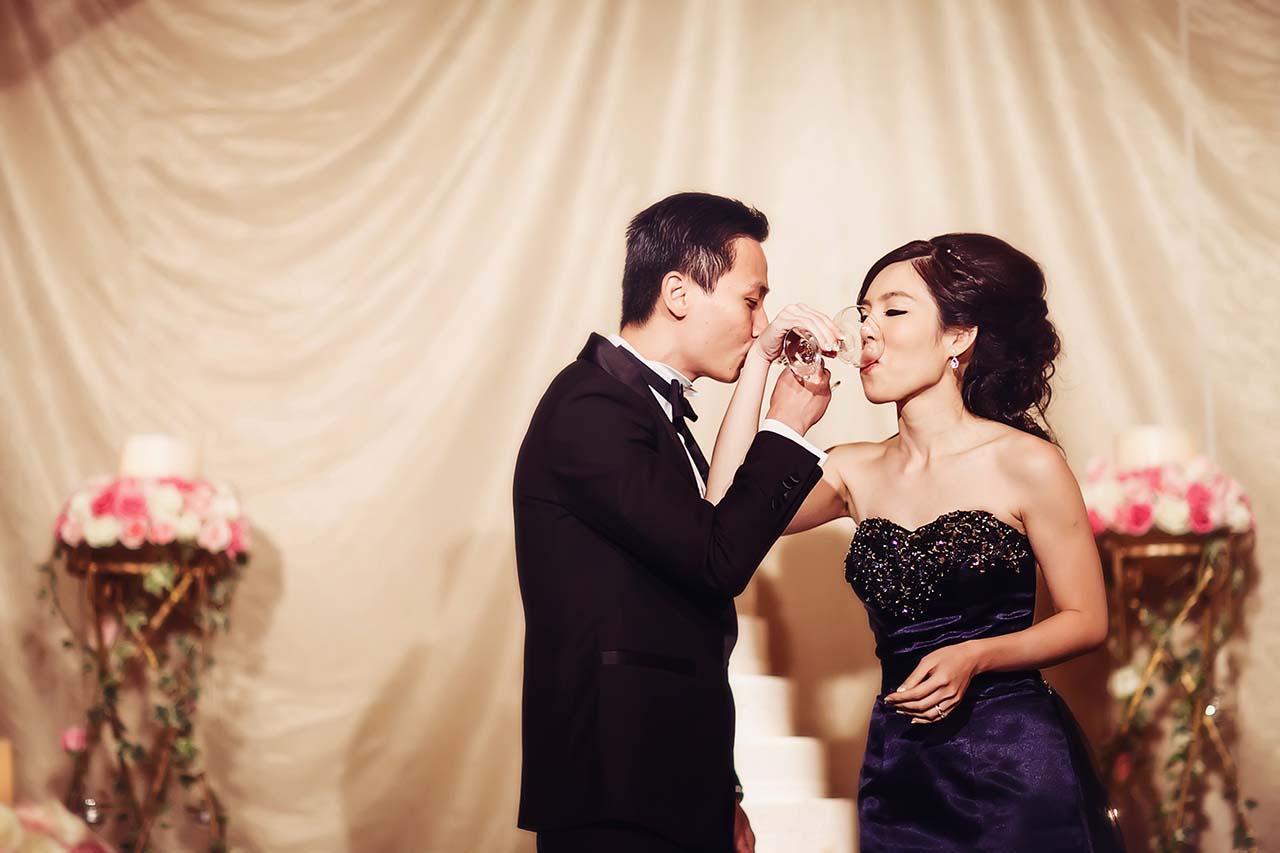 We had great feedback on the food and service, but the single most memorable item about our wedding had to be the special wedding video we shot. As we didn't want just a photo montage before our first march in, a wedding video was made before the wedding by Rekord Haus.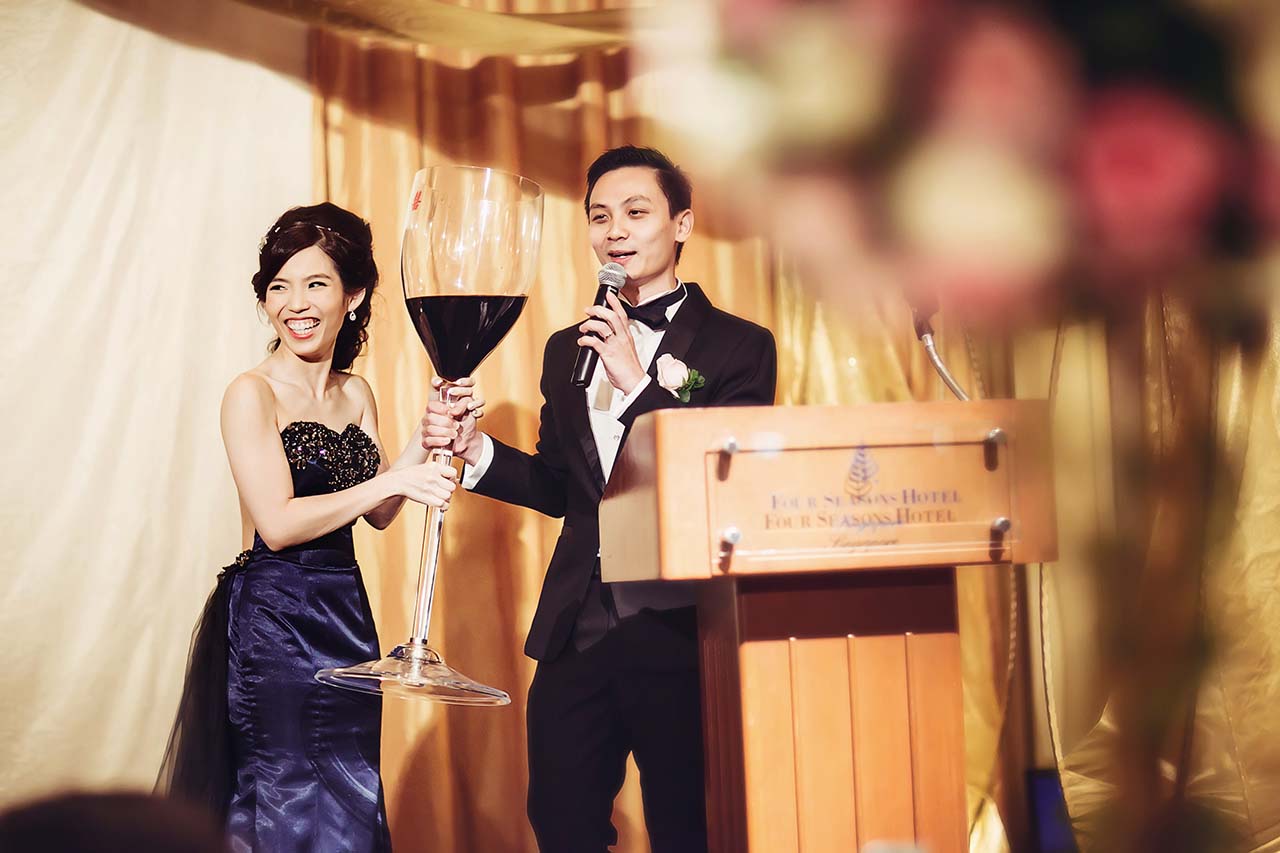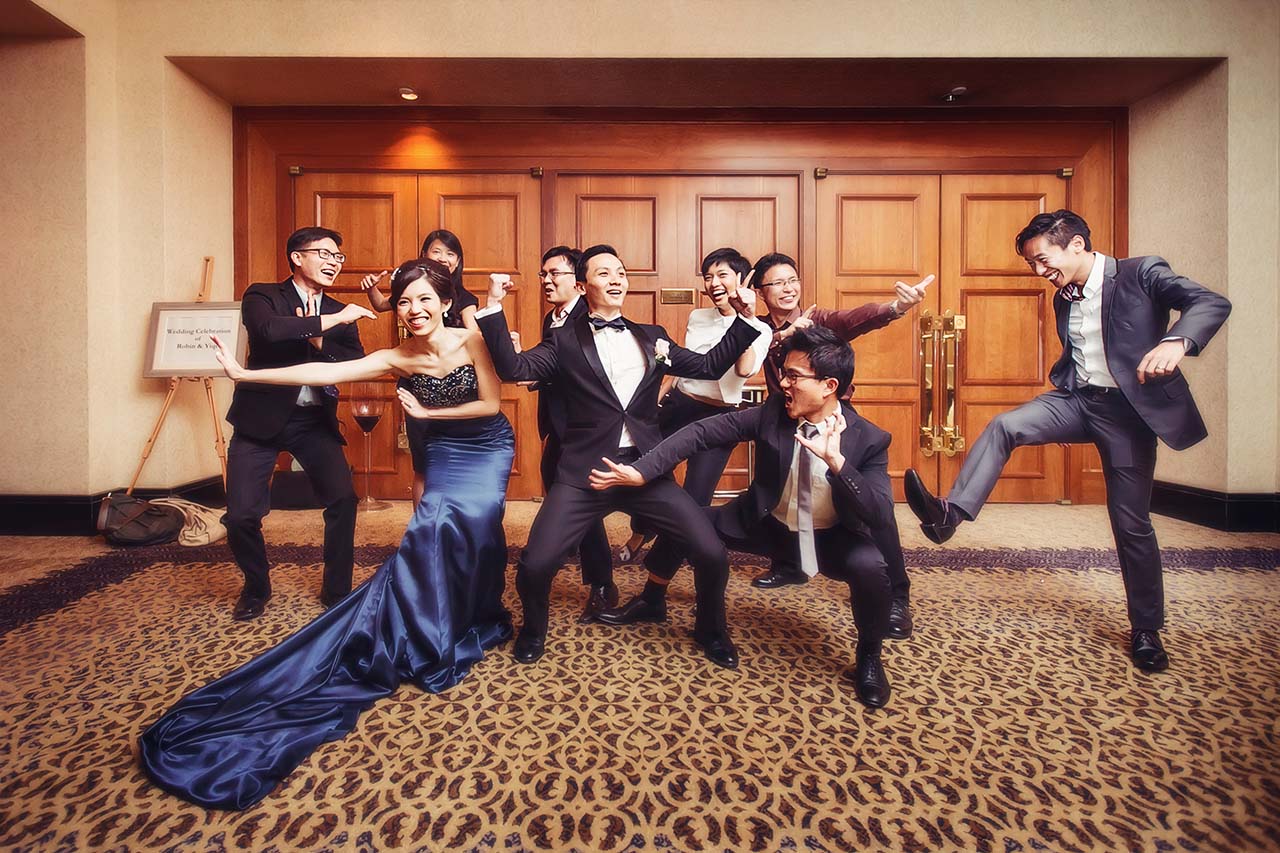 We went through many different ideas before filming, and it was great fun posing for the camera. With a story spanning different eras and having sets and props like trishaws and airplane simulators, it felt like a short film, and all the laughter and appreciative applause from the audience really made our day. Having all our guests turn up despite it being a Friday night, and having them share our joy with us, was also something that we will remember forever. The sight of me toasting with a gigantic wine glass brought over by our good friends will probably also linger in our memories for a long time.