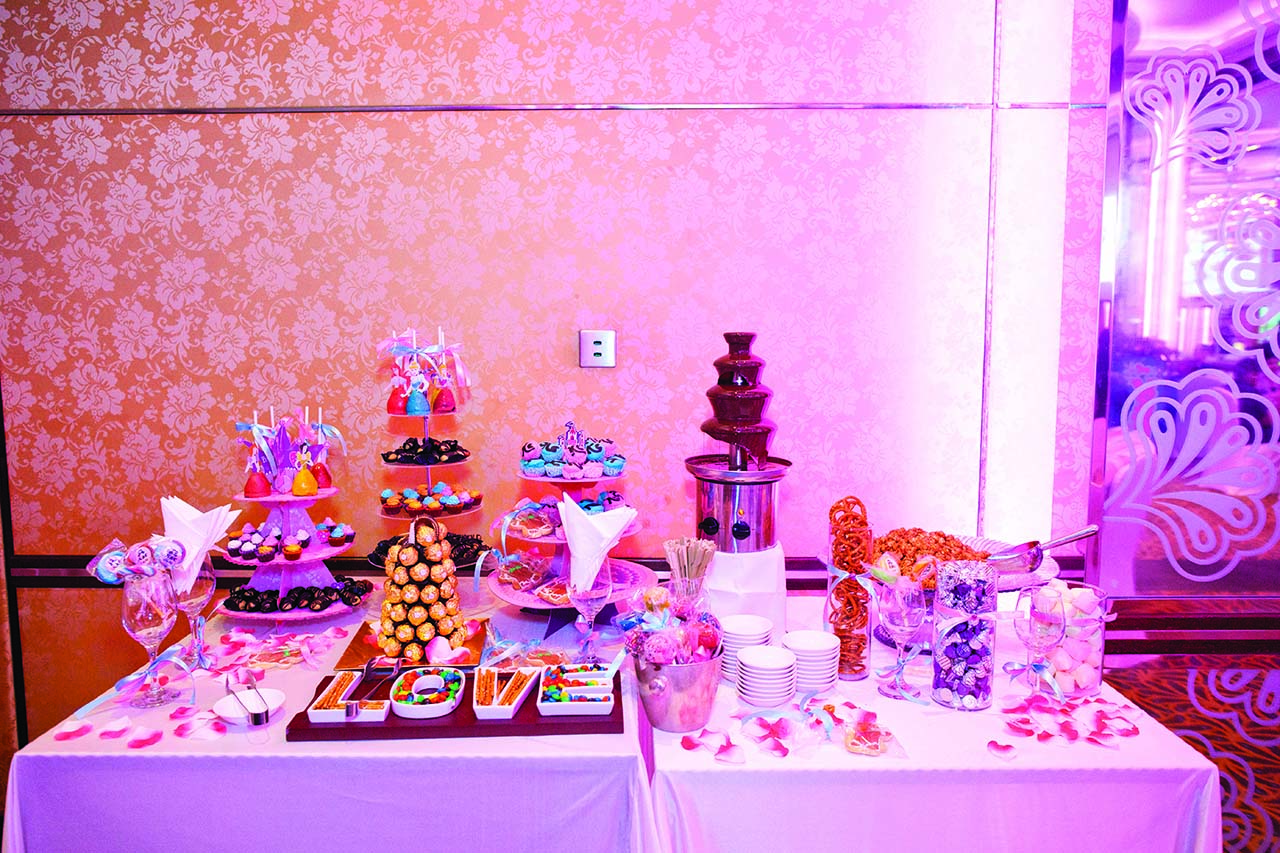 Obsessed with Barbie dolls and Disney princesses, my wedding theme definitely had to be a fairytale wedding. Holiday Inn Orchard Singapore captured Chanel's attention when we were at a BOWS event in 2012, and we called up for an appointment after learning about its grand ballroom with an oversized crystal chandelier. We loved that the ballroom could change its lighting to six different colours to suit any theme. Also, kudos to our wedding planner Vasanthi, for being so flexible and allowing us to make the necessary changes – even at the last minute.
We changed all our table numbers to fairystale slogans such as 'Happily Ever After' and 'Once Upon a Dream', played fairytale-themed music throughout the entire banquet, and gave out wedding favours in the form of a Cinderella coach candy holder filled with custom-made rock candies with our names on them. Our guests also loved the food at the venue, which served two different menus at the dinner banquet to cater to both Chinese and Muslim guests.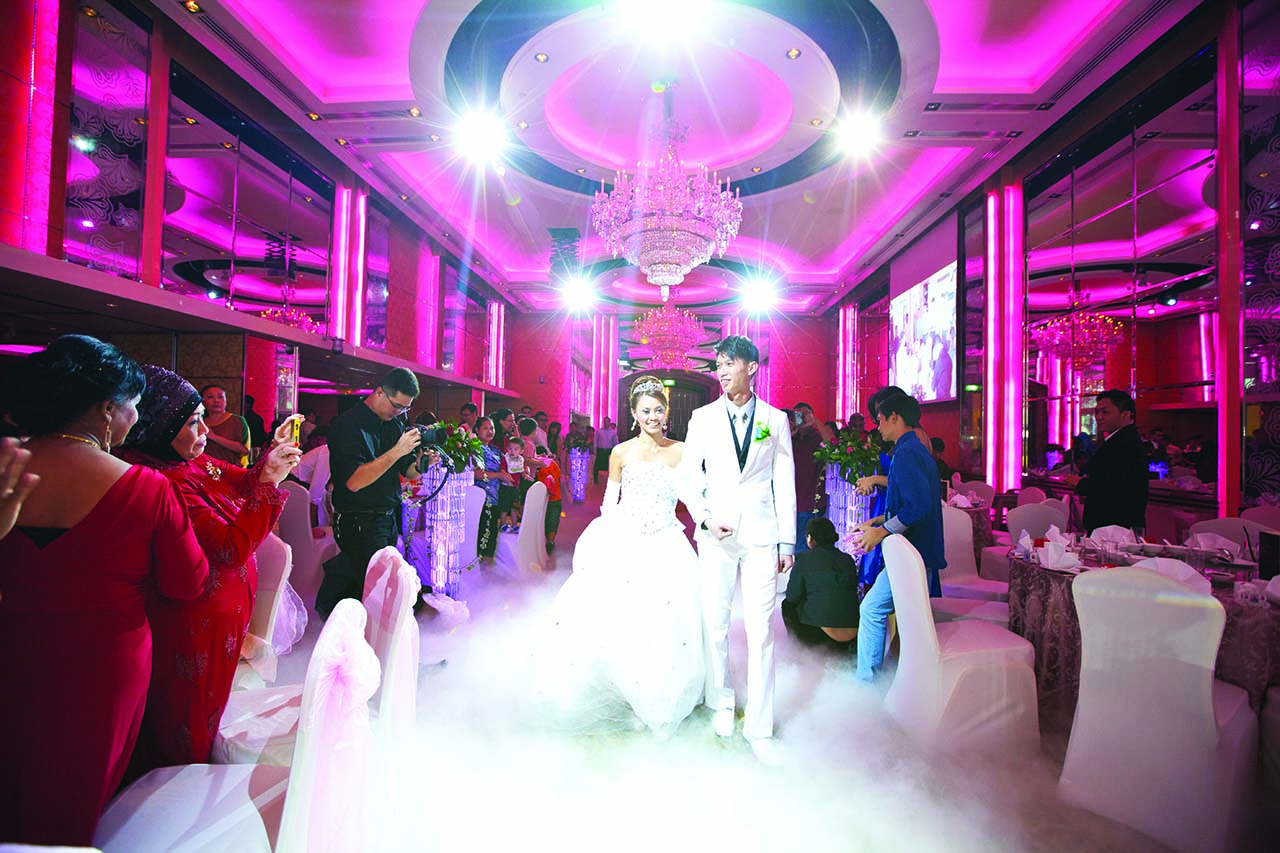 A friend introduced us in 2002, and we dated for 10 years before finally tying the knot. We were so young back then, and we never thought that we would come this far. As we both have different backgrounds, race and religion, it was very difficult for our families to accept our relationship – but after several obstacles and even a breakup in-between, we finally agreed that our happiness is more important than what others think of us.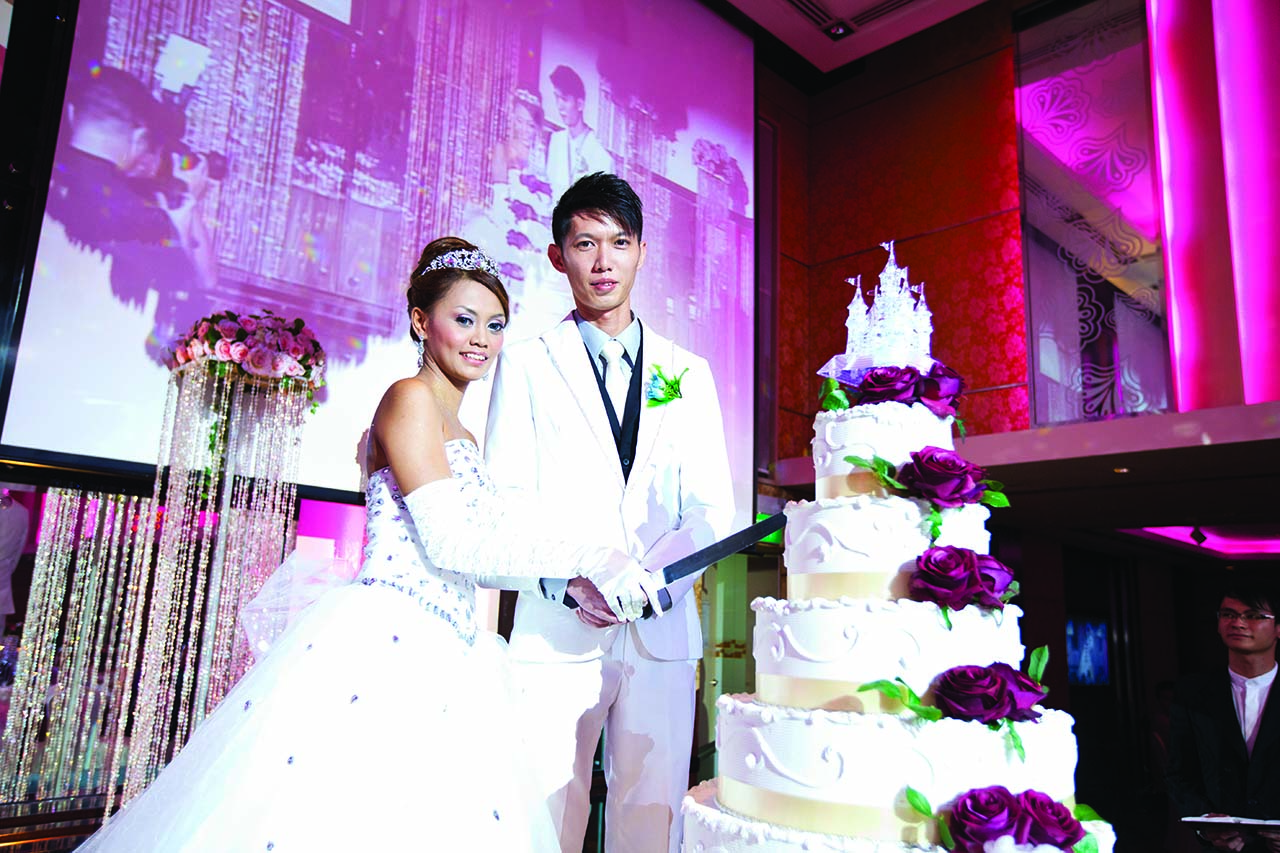 It was Christmas in 2011. For the past 9 years, Ken had never failed to surprise me with a Christmas present every year. But on that night, he brought nothing to dinner, saying that he had been too busy, which disappointed me at first. As we were descending the escalator after a nice meal at Swensen's, he suddenly got down on his knees with the ring, asking for my hand in marriage. I was too shocked to say anything at first, but quickly said 'yes' and pulled him up before we reached the end of the escalator. It was a funny, yet kind of embarrassing moment for me as everyone around us cheered.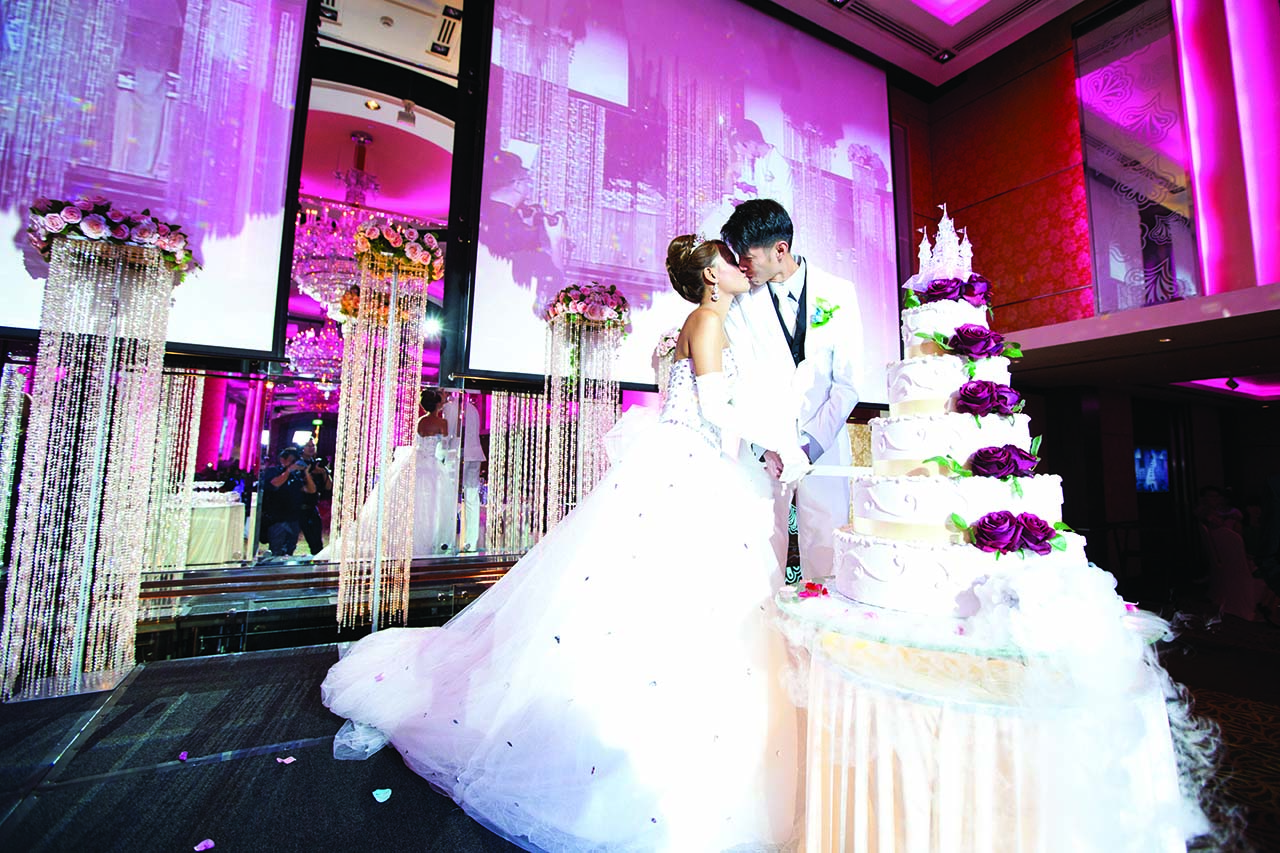 We decided to register our marriage on the day of my birthday on a 53-foot catamaran yacht at ONE°15 Marina Club (February 20, 2012), and had our Chinese actual day ceremony at Holiday Inn Orchard Singapore one year later on May 12, 2013.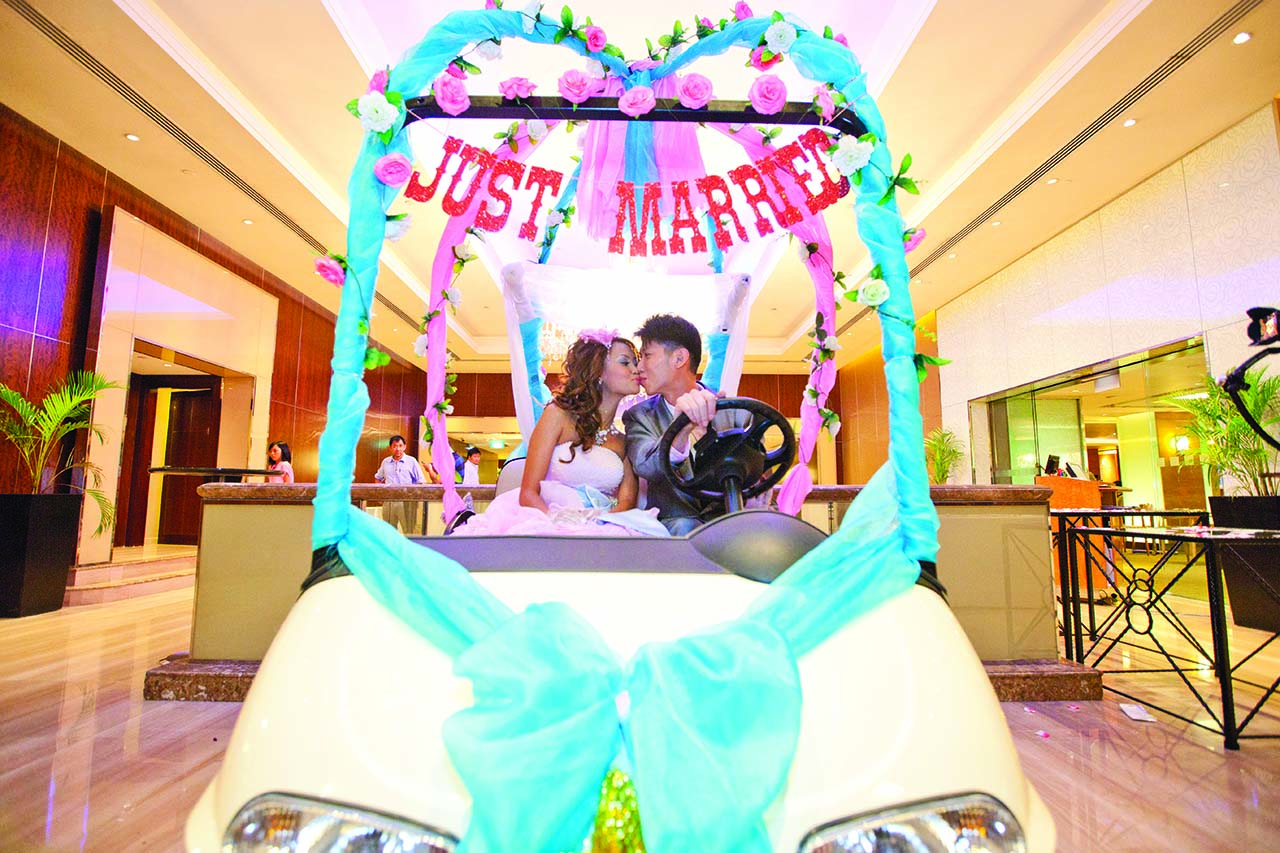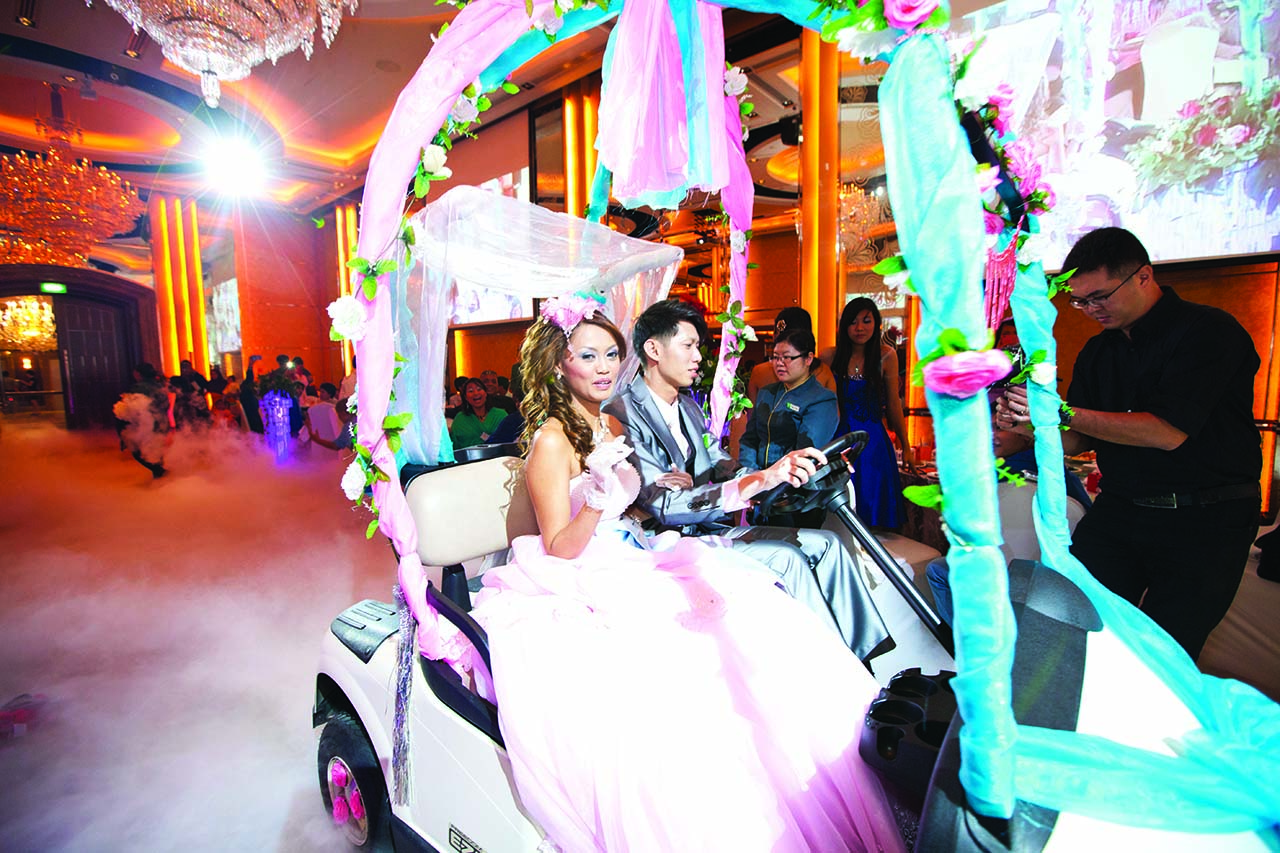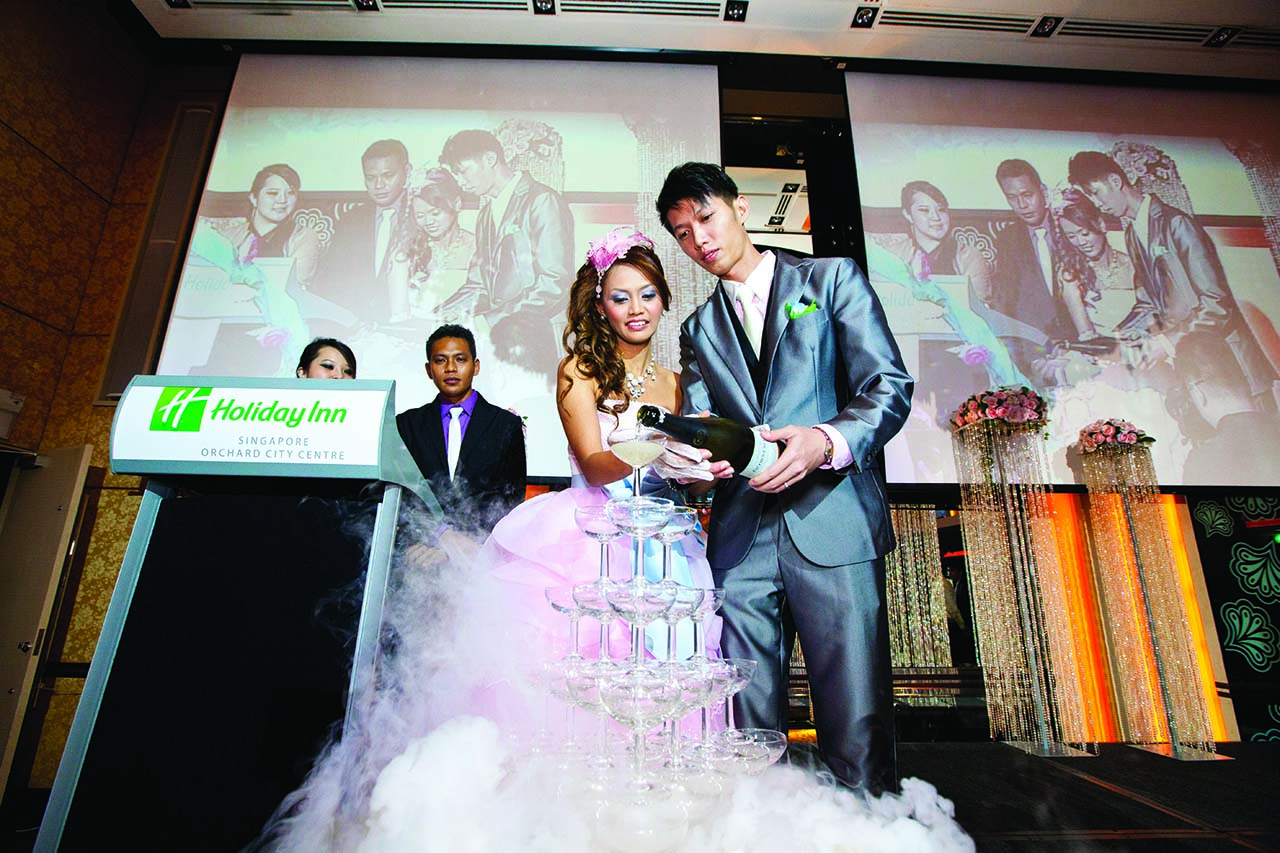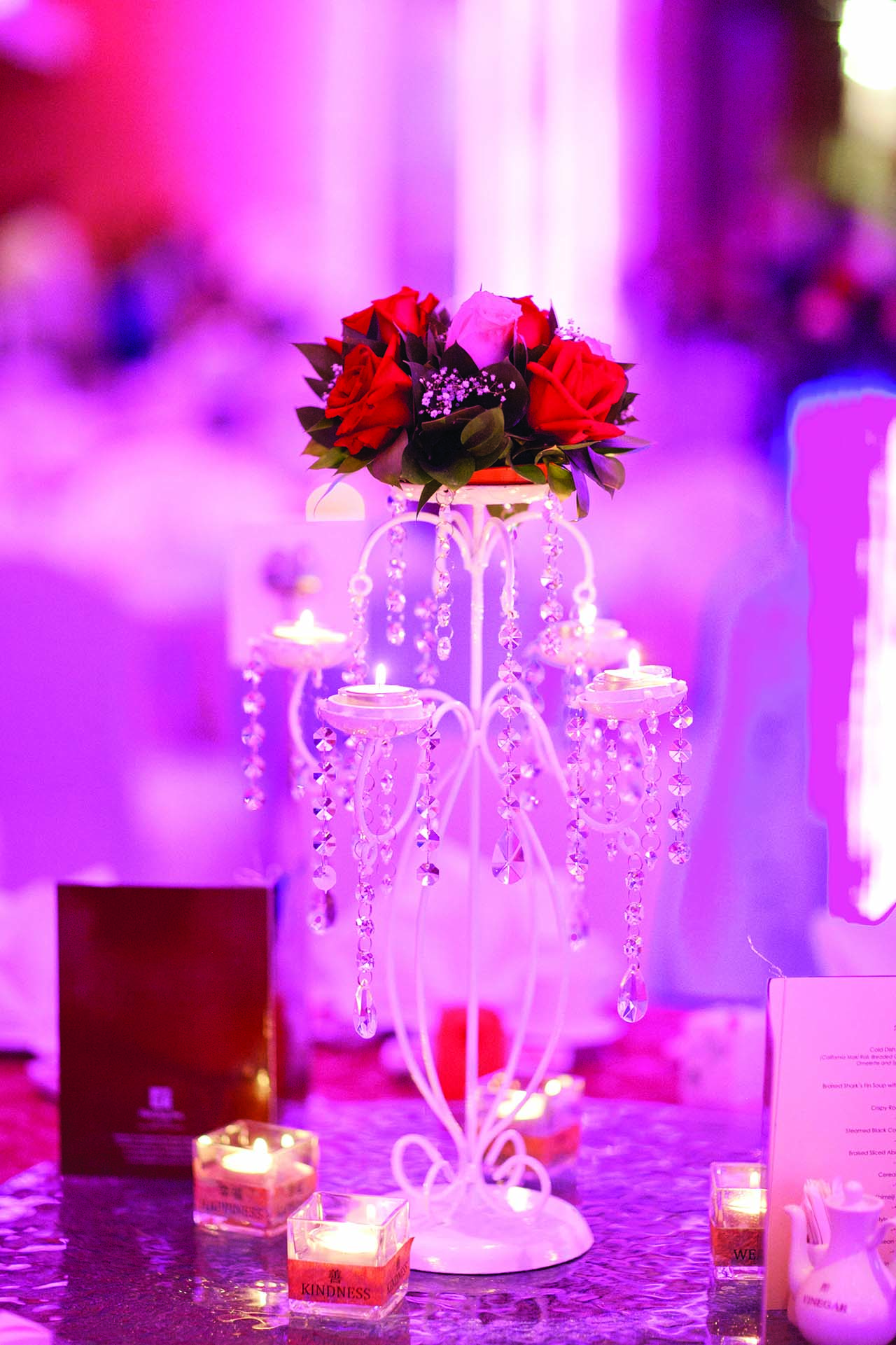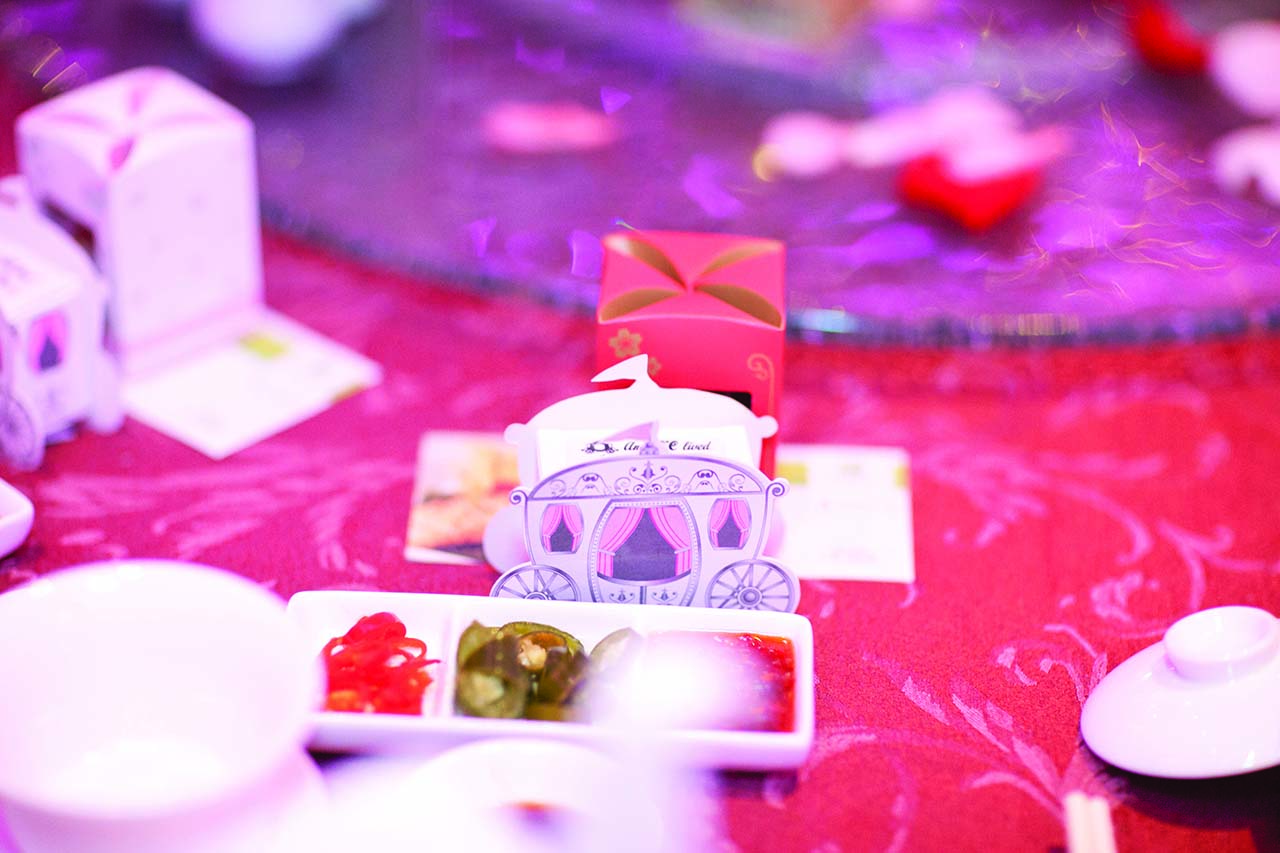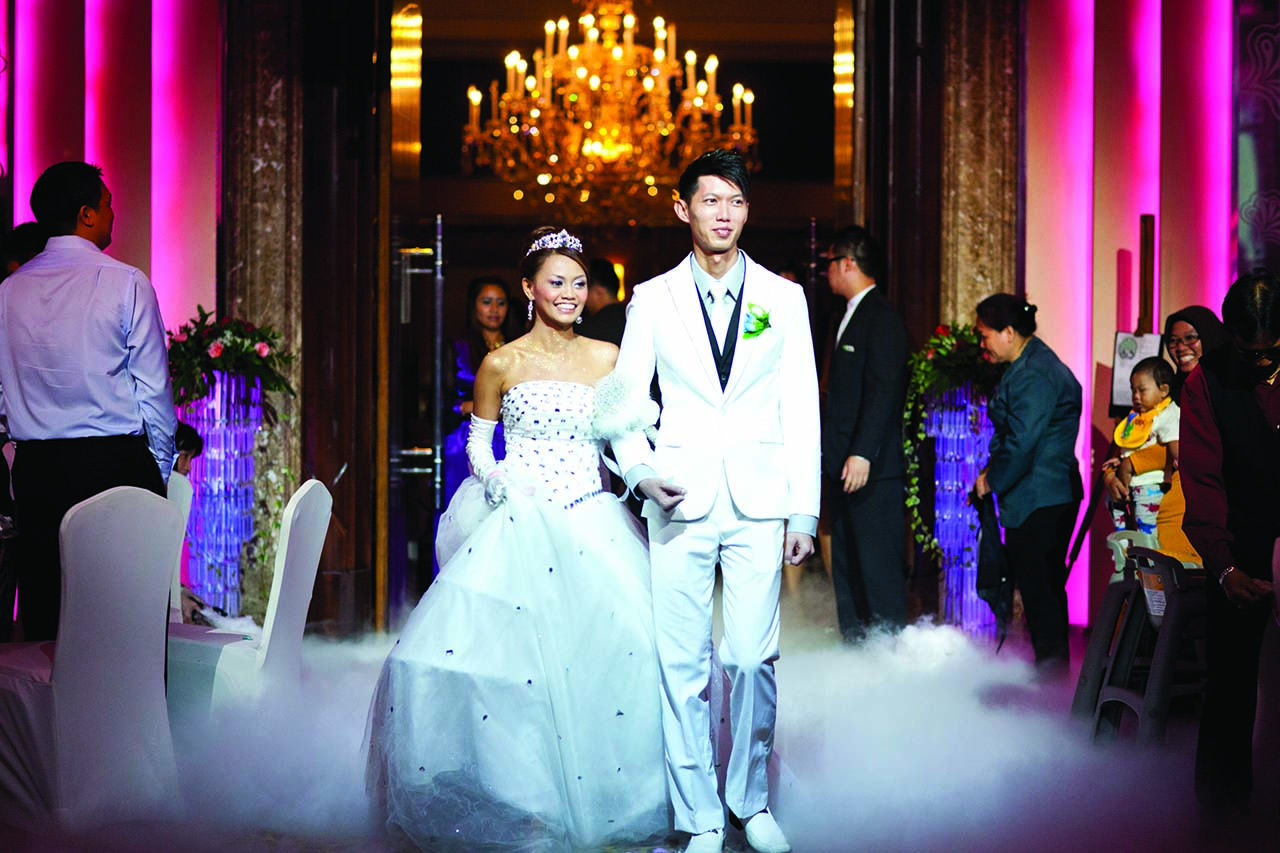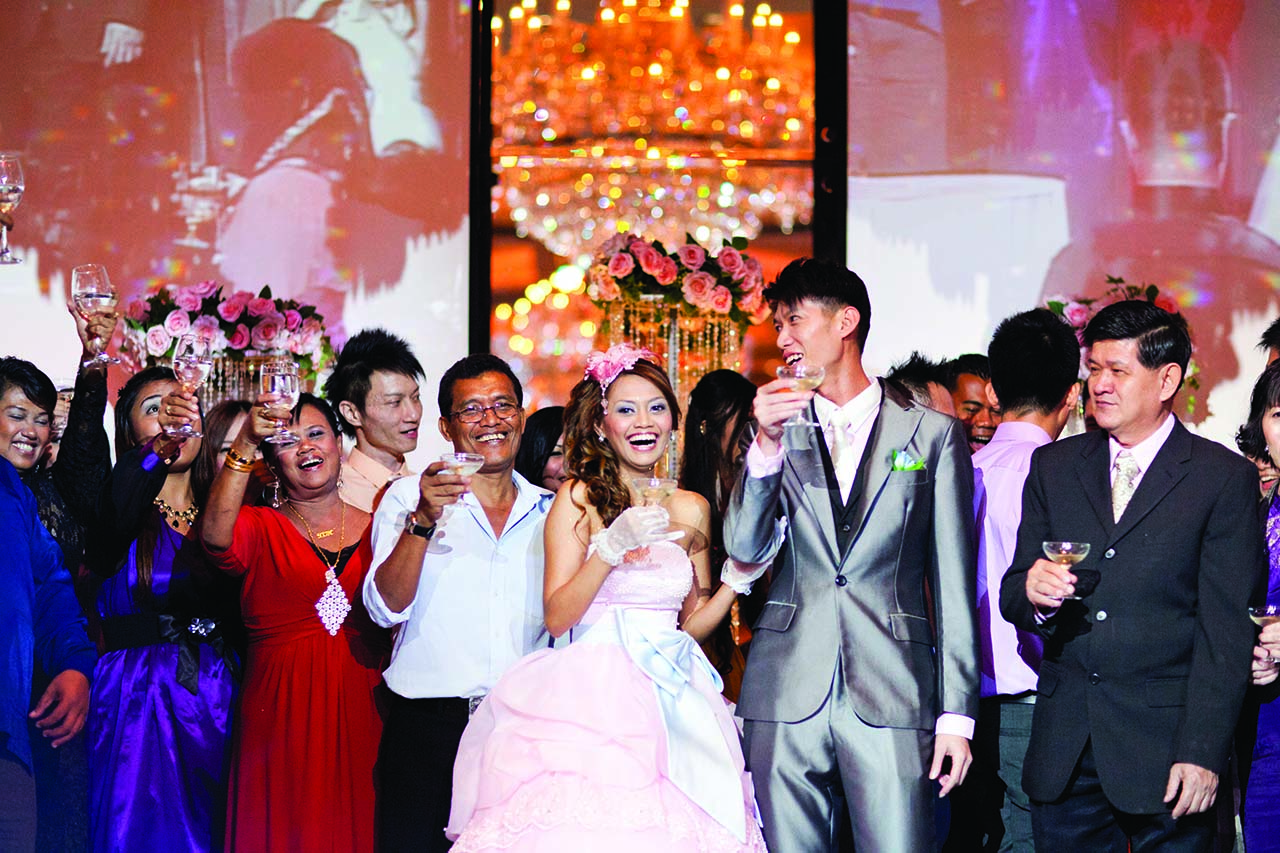 The day our parents finally accepted our relationship and blessed our marriage was the most memorable and satisfying moment for us ever. We had spent loads of money on our fairytale wedding, but it was all worth it. All of our ideas for this came from Chanel, who loves Disney princesses so much, and got all the contacts from the awesome BOWS event in 2012. We would like to thank the BOWS wedding fair, which has helped us to find suitable and reliable wedding specialists for everything we wanted on that evening, and also to family and friends who have supported and helped us through our uncertainties in our decade-long courtship.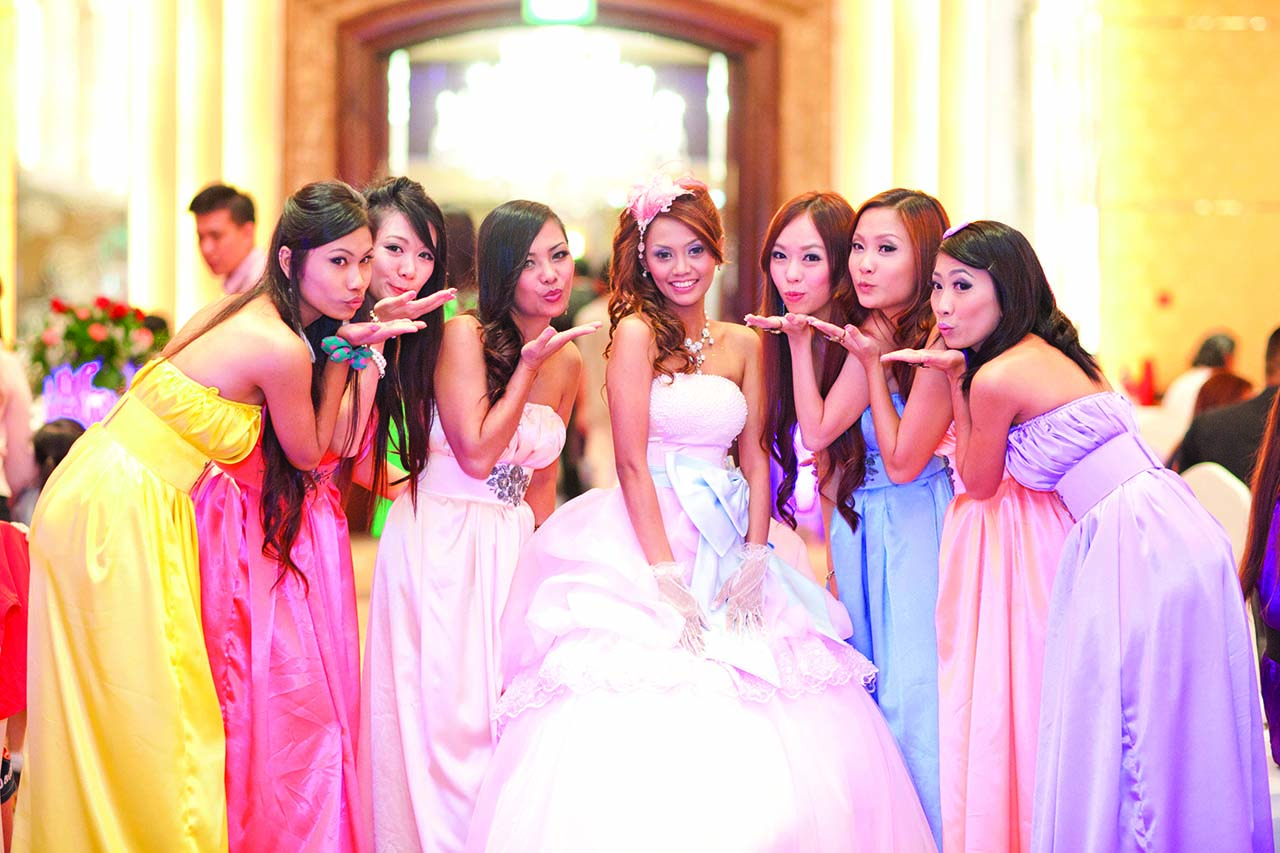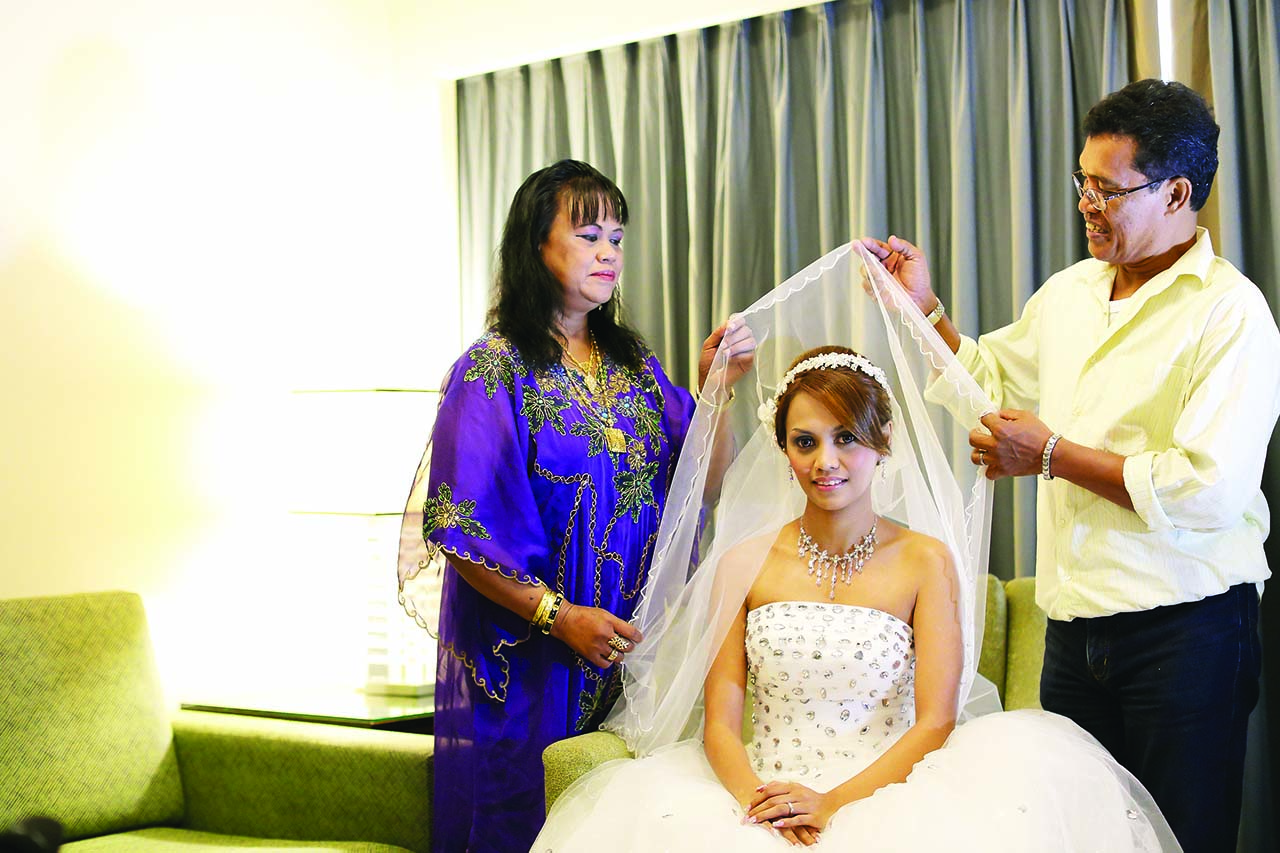 Standing at 1.56 metres tall in a size XXS frame, I knew I couldn't fit into the ready-made dresses that I liked. I custom-made four gowns in Taiwan and rented three more from Vivagowns, who kindly altered the dresses I wore for both my pre-wedding shoot and actual day ceremony.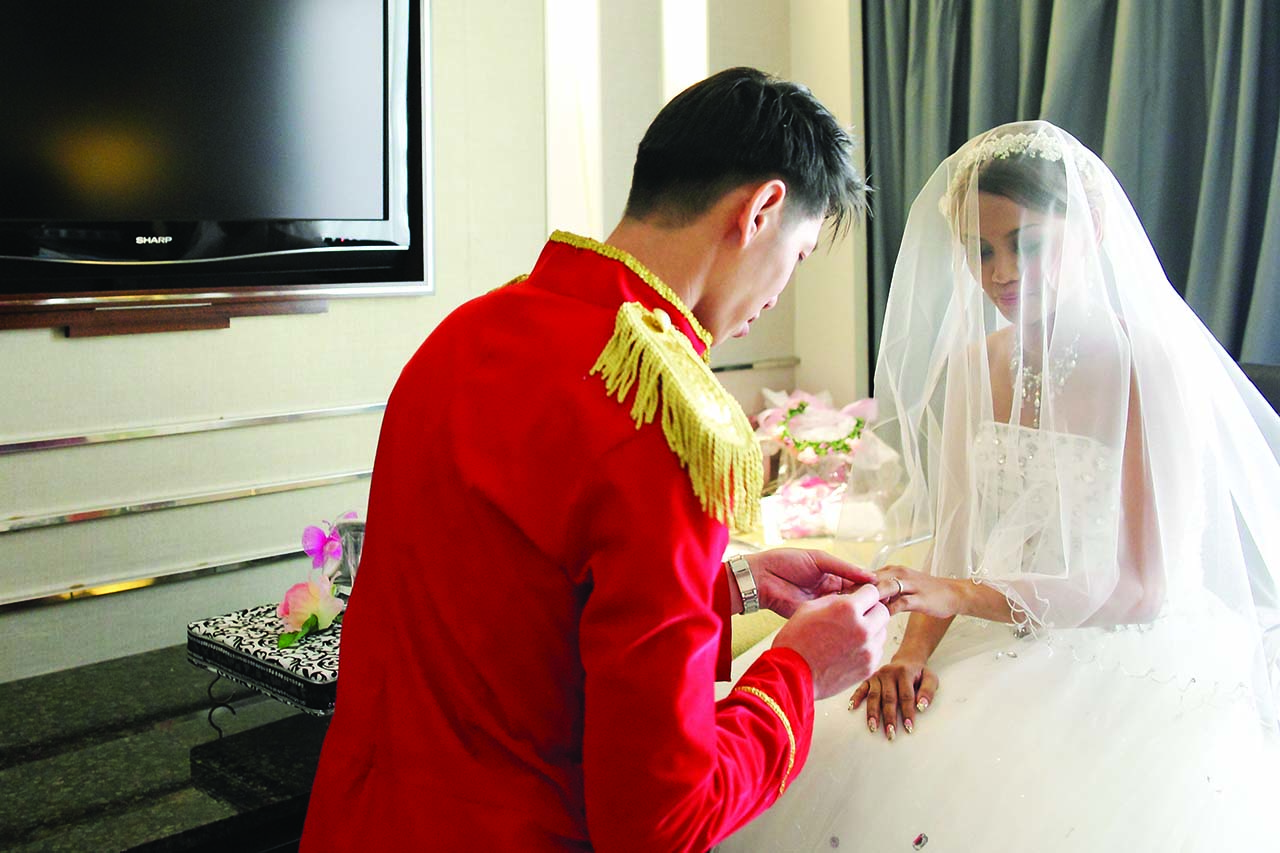 My gown for the first walk-in was made from scratch by a tailor in Taiwan – a Cinderella-themed ballgown with a straight neckline, crystal diamantes all over, and a three-metre long tail with an organza bow at the back. For the second walk-in, I chose a baby pink Barbie-inspired ball gown recommended by Lee May from Vivagowns, with a large baby blue bow attached to it on the side.