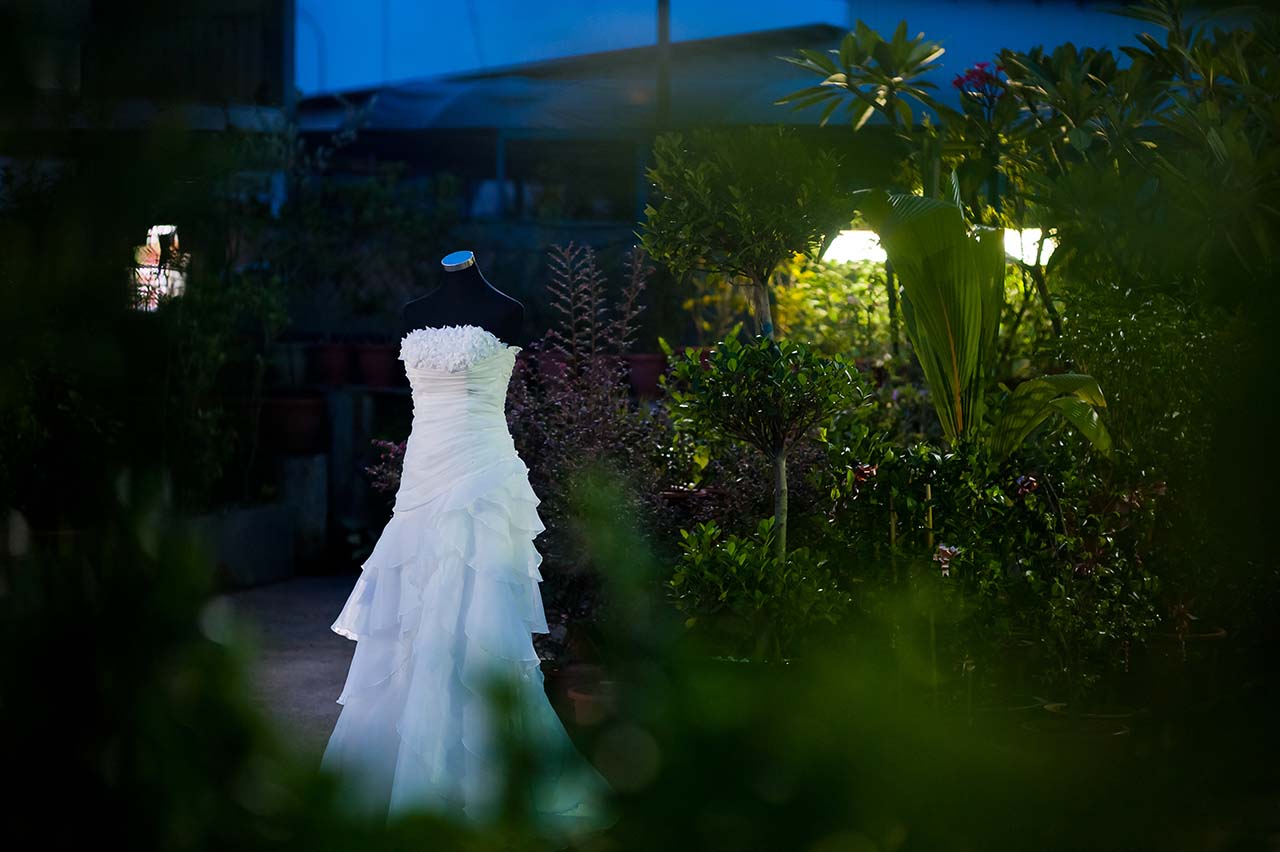 I chose a gown with a layered flare bottom from Bridal Affair because it was very 'me'. It was love at first sight. It didn't take me long to decide on a peach pink lace evening gown from the same boutique as well; I liked the lace and open-back details. For our tea ceremony, I wore a neon pink shirt dress that I bought while Wayne and I were travelling in Taipei for our pre-wedding photo shoot, matched with pink Air Jordan shoes from Nike.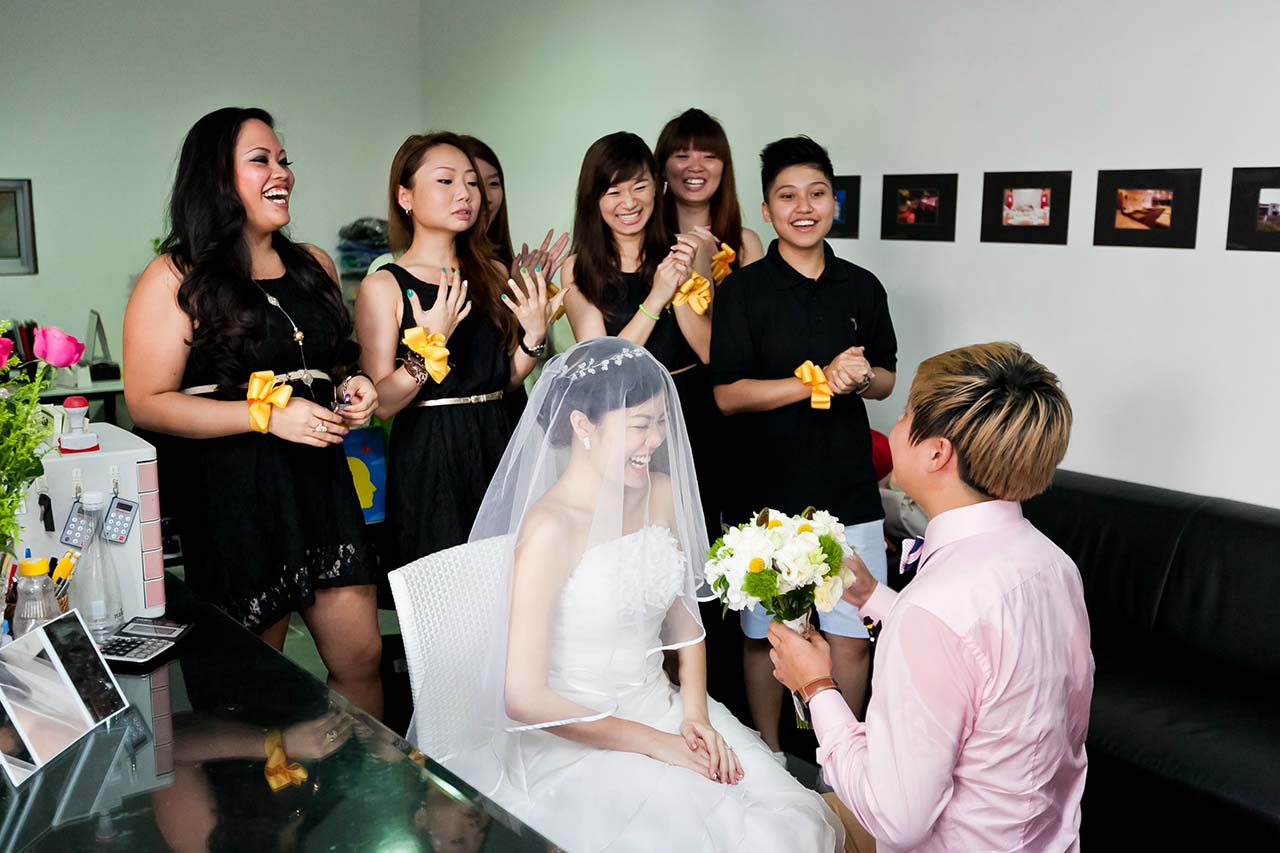 Wayne was a client of mine. After we first met, he asked me out for dinner, and we started texting each other and talking regularly on the phone. On Christmas, he presented me with the Lego set I always wanted. We went official after a month. In 2012, he took me by surprise once again while we were walking past Takashimaya on my birthday. People were distributing pink heart-shaped balloons with pink foam boards with phrases such as 'I want to grow old with you', 'I will be the best you ever had'… and these were the exact words we had told each other before! Suddenly, a 5-metre-long banner saying 'I love you, Sheena' pops out, followed by another 10-metre-long banner that read 'Will you marry me?' in front of Paragon. Before I knew it, he was on his knees and my friends and family members appeared out of nowhere to clap and cheer as I said yes. His proposal was the most romantic thing he has ever done for me, and I couldn't have asked for more.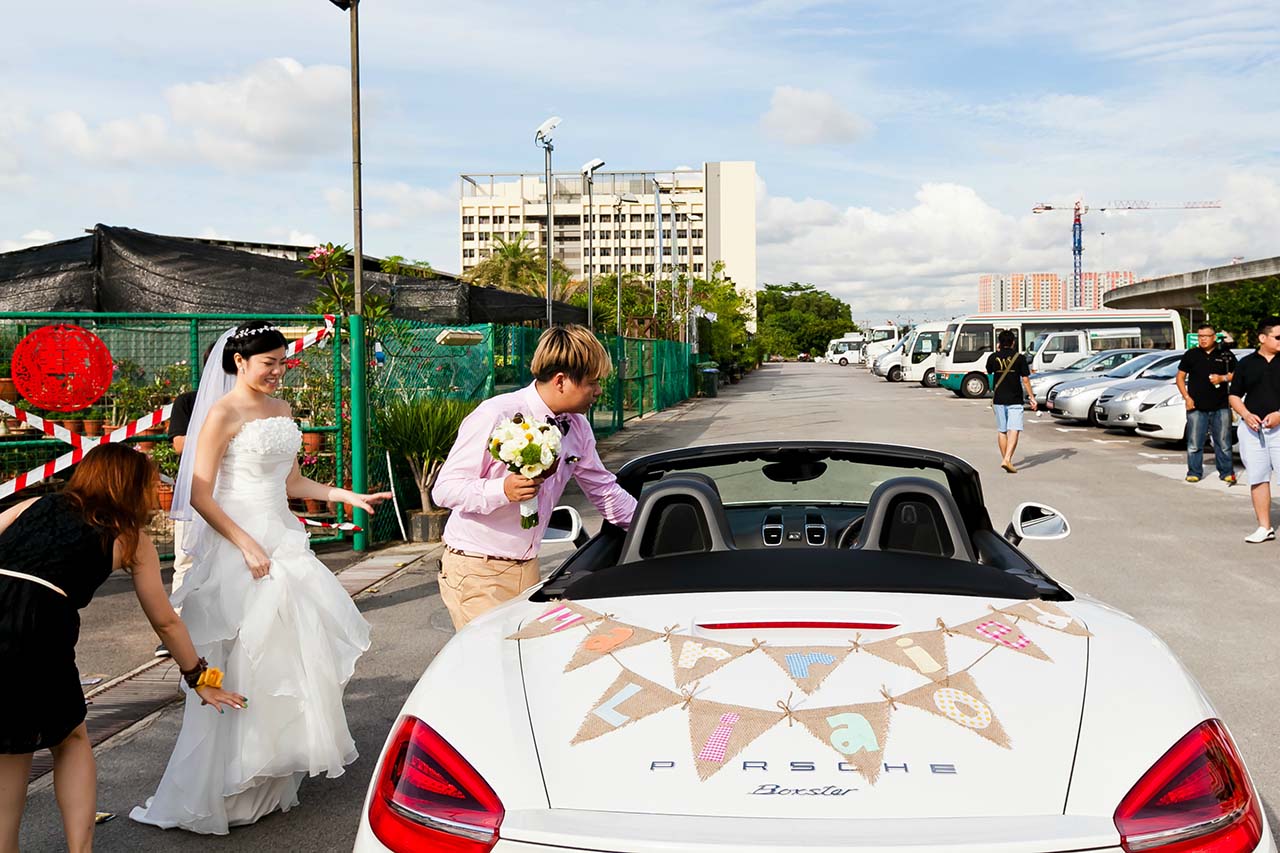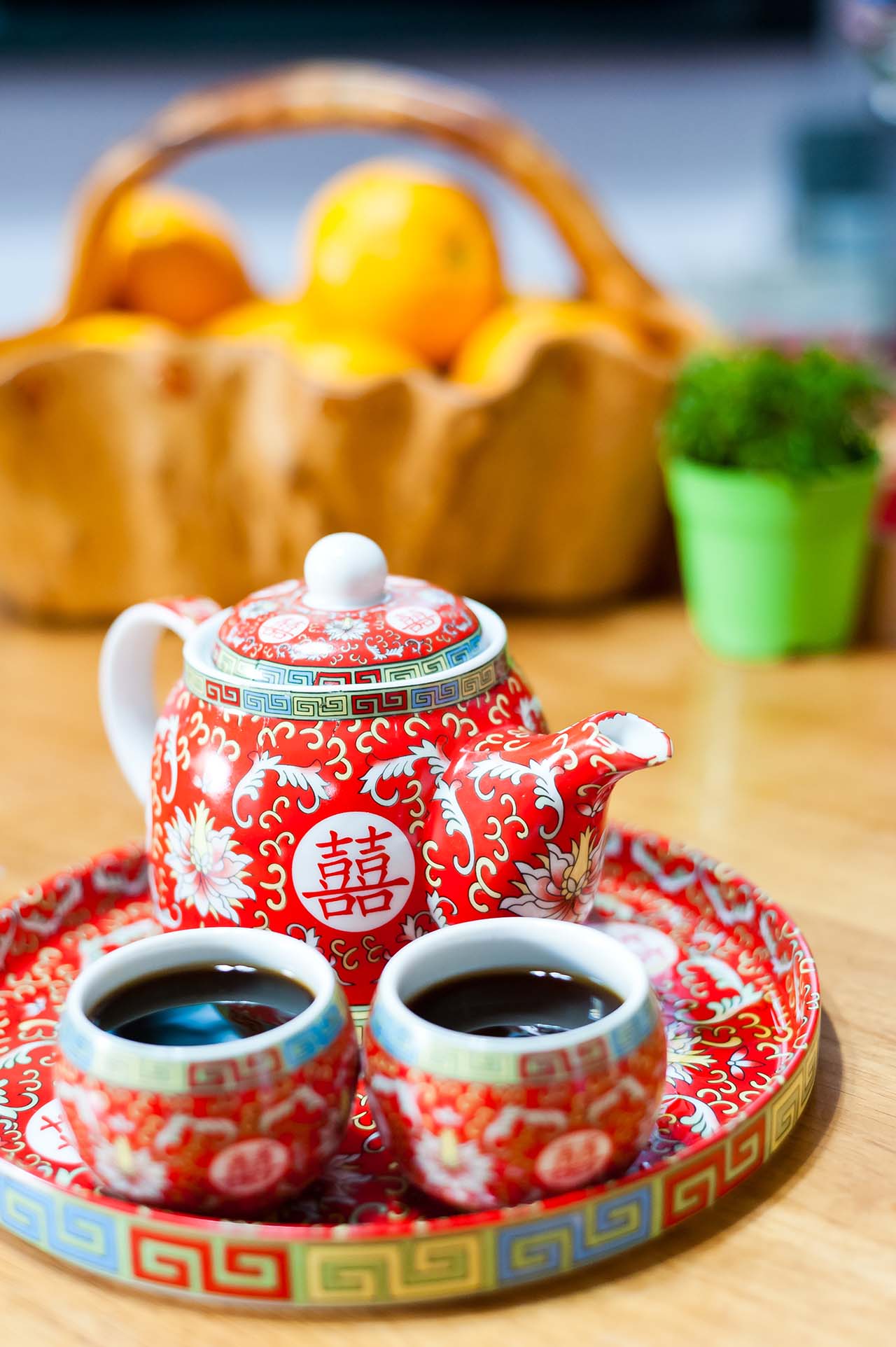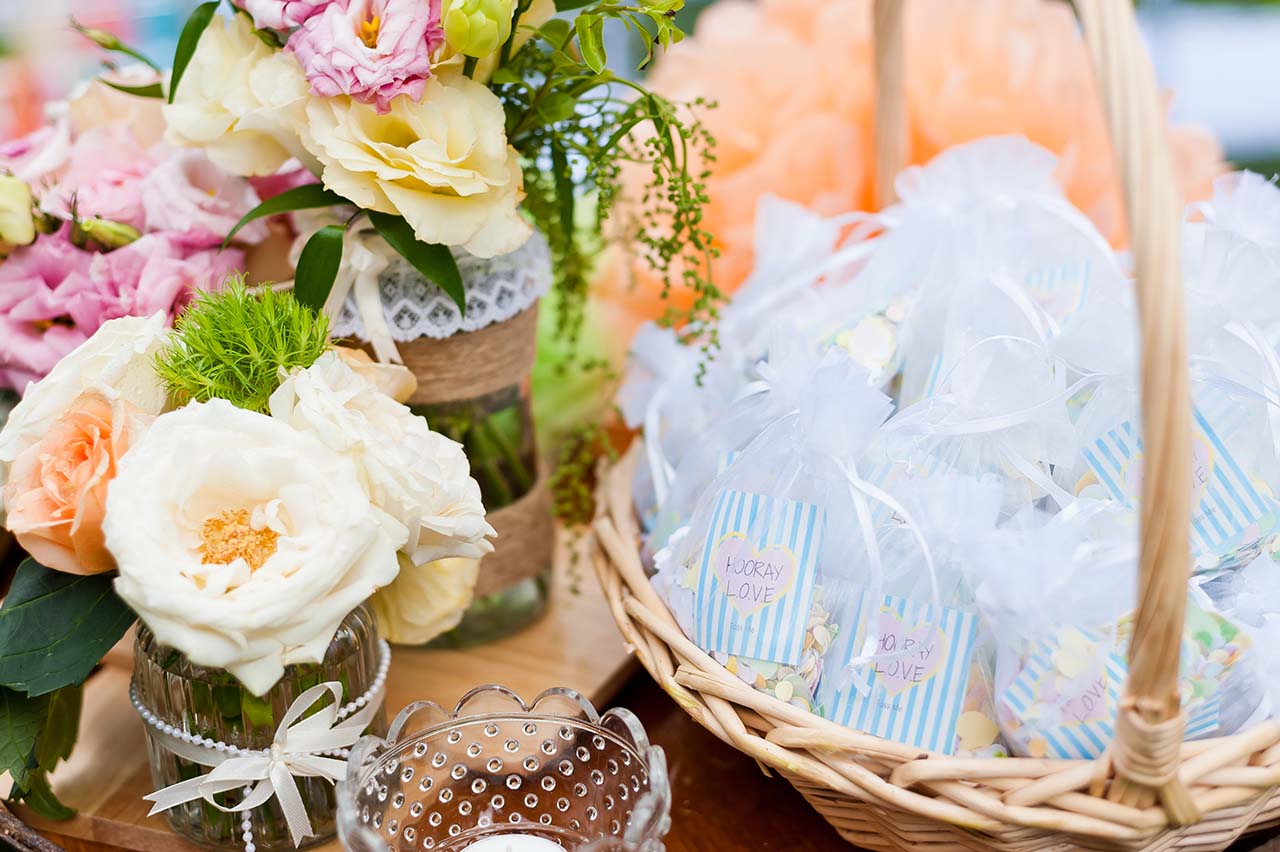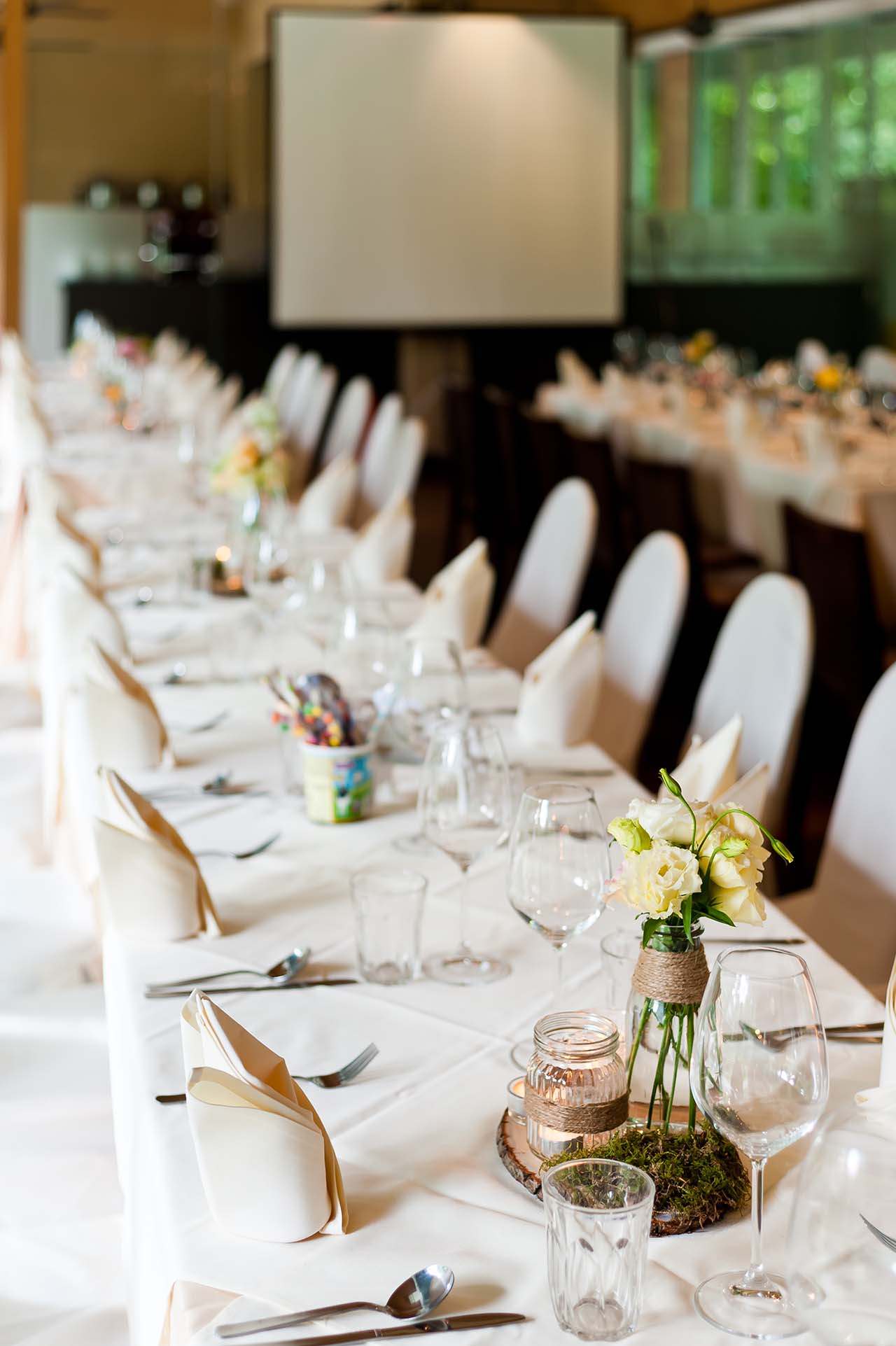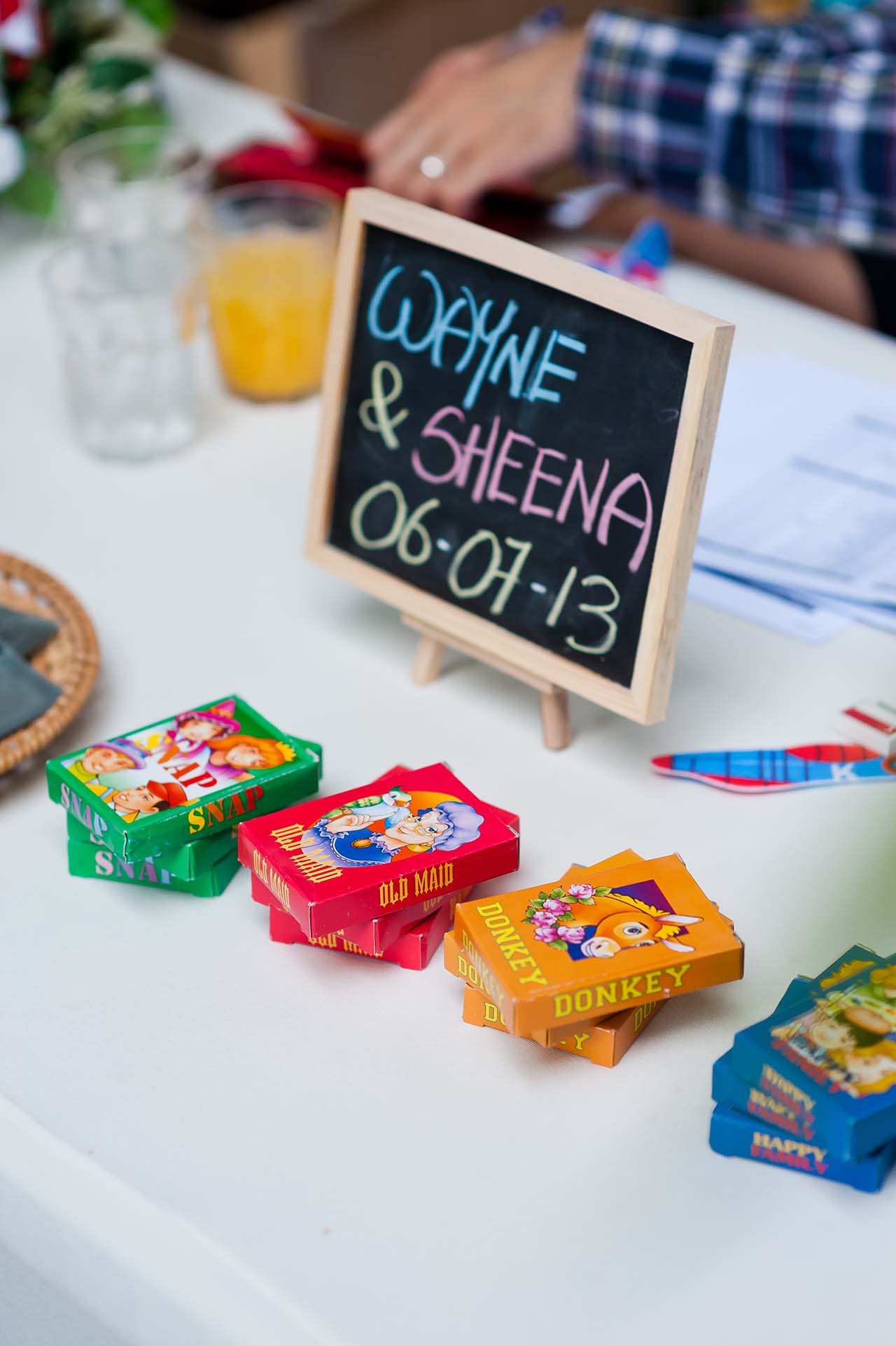 Inspired by our love for nature, we knew we wanted to have an outdoor ceremony. Surburbia was the perfect venue for us as it has a nice, spacious outdoor lawn that provides a sense of serenity and privacy. We had many childhood snacks, games and activities, including dancing along to retro songs and even playing with sparklers on the lawn. The traditional ice-cream man was a hit among our guests, and many pointed out that it was a very unique arrangement.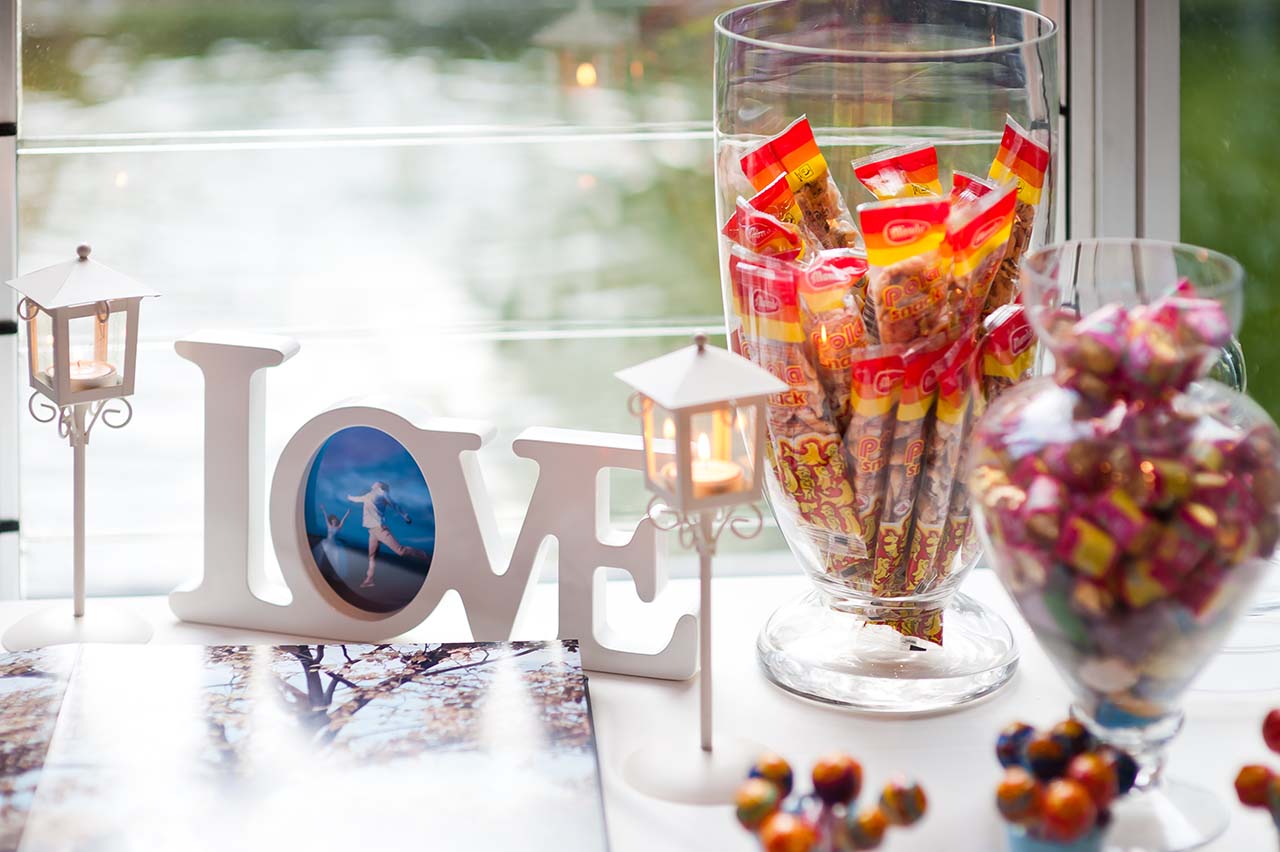 We tried to DIY as much of our wedding as possible for a personal touch – every detail was crafted and put together by us, with the help of our vendors as well. Our theme's colours were pastel pink, yellow, blue and green to complement the surrounding greenery.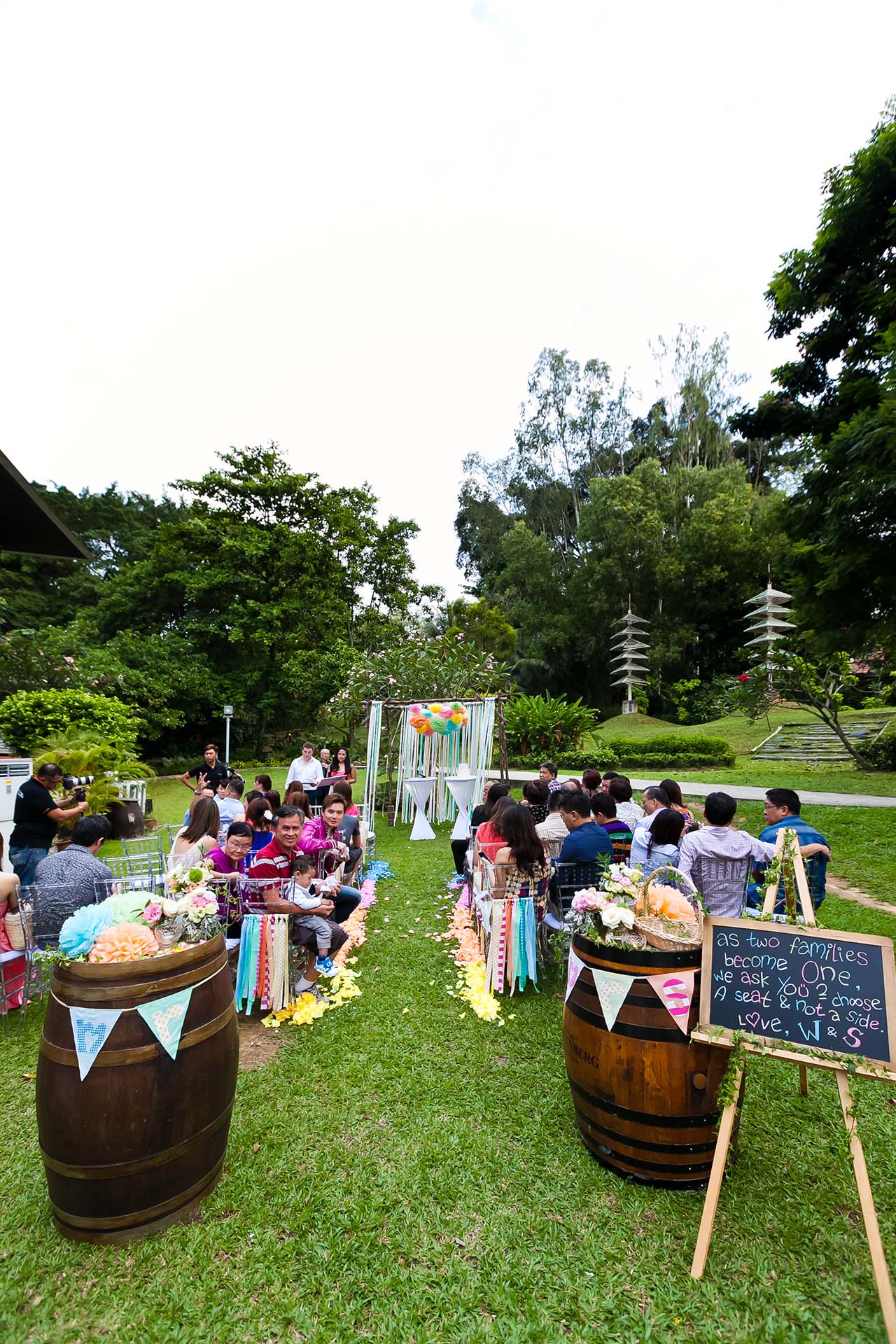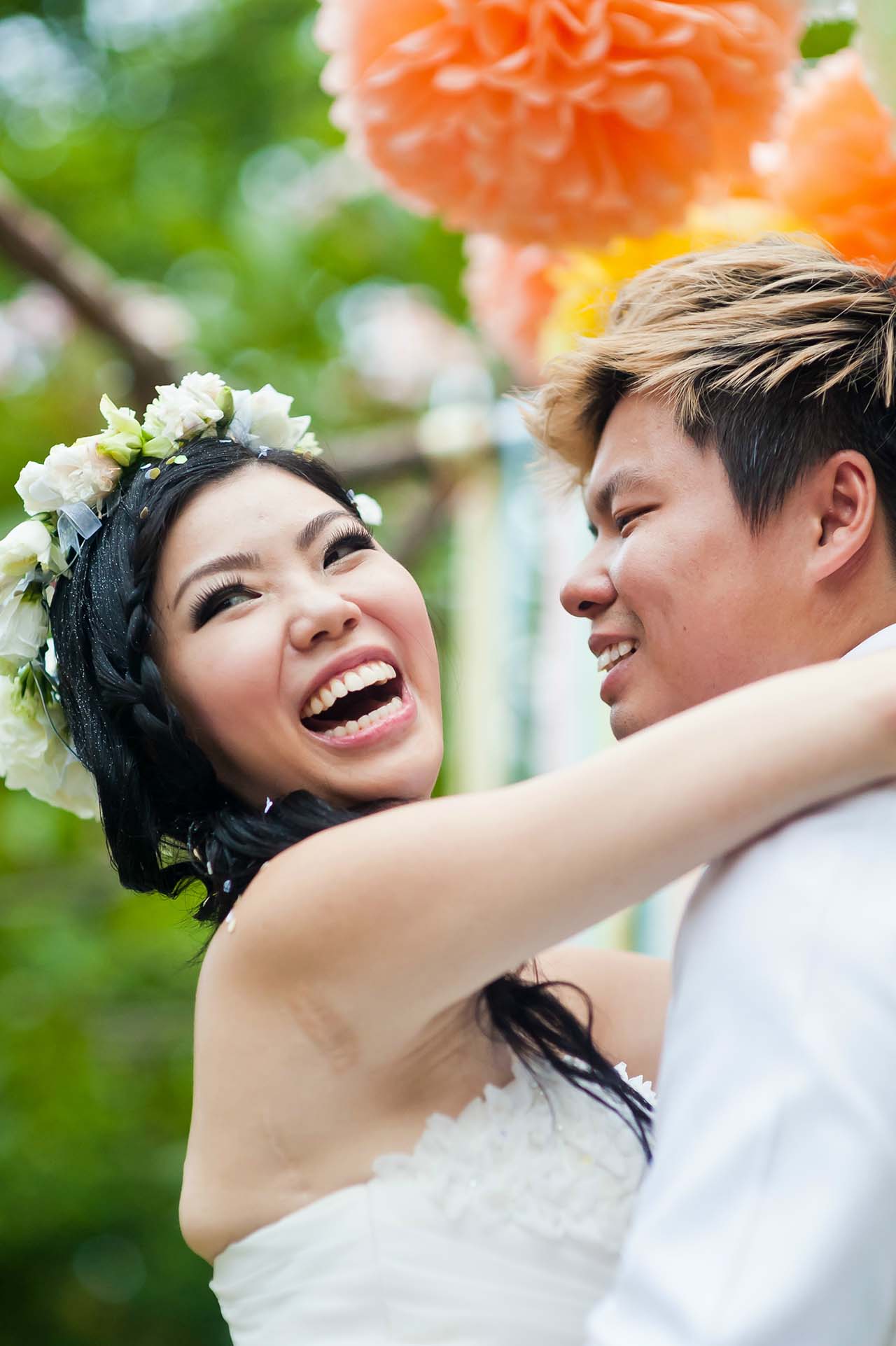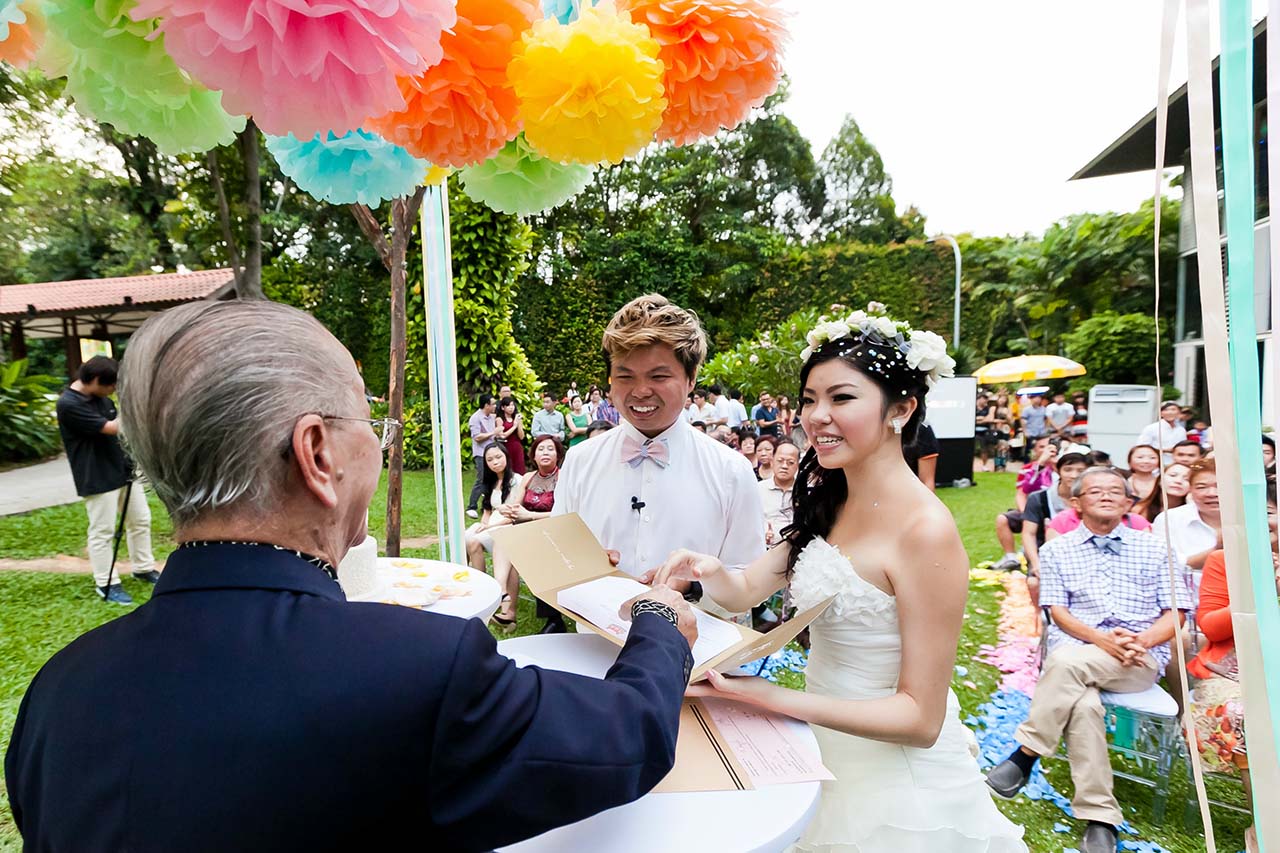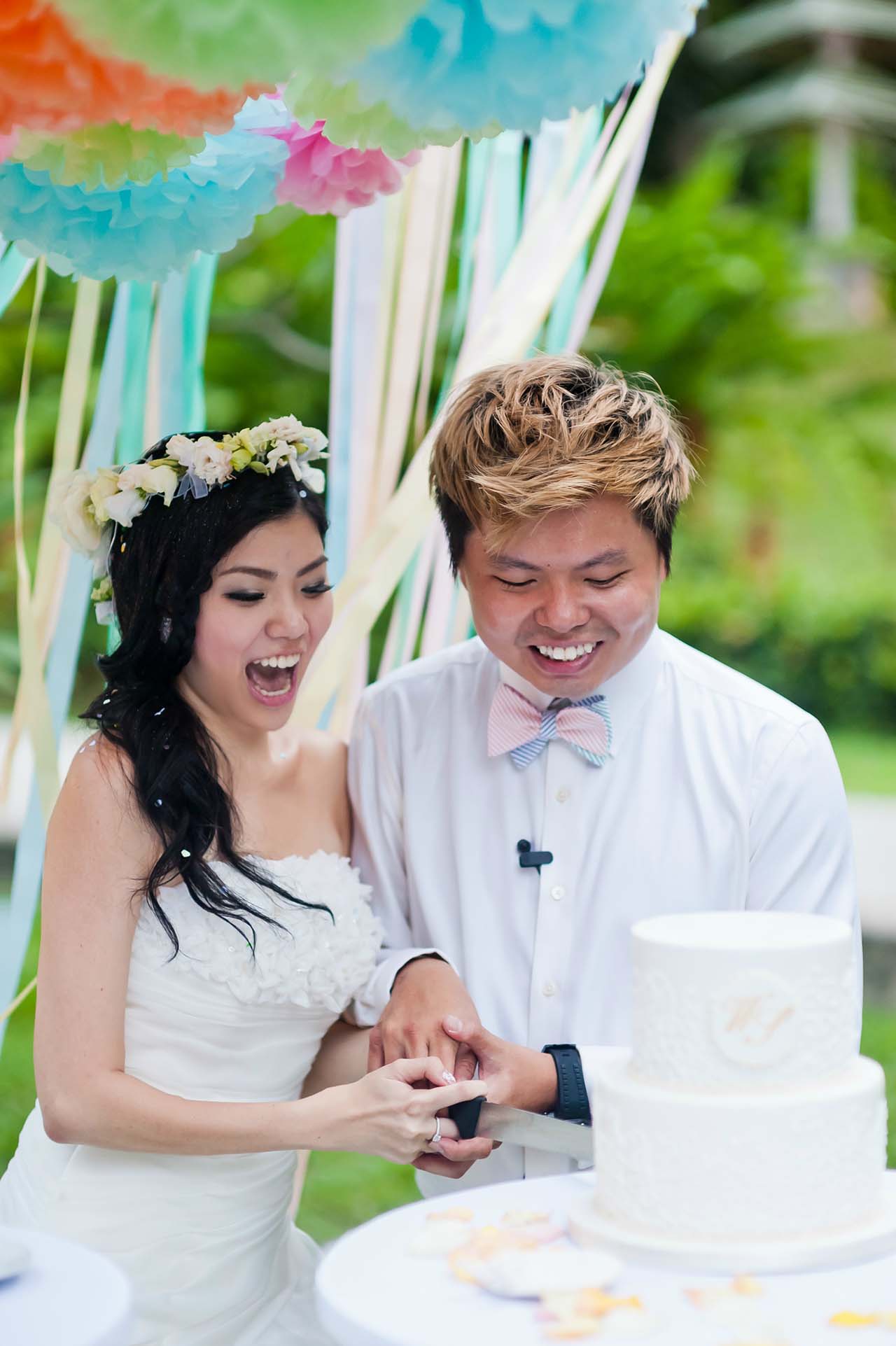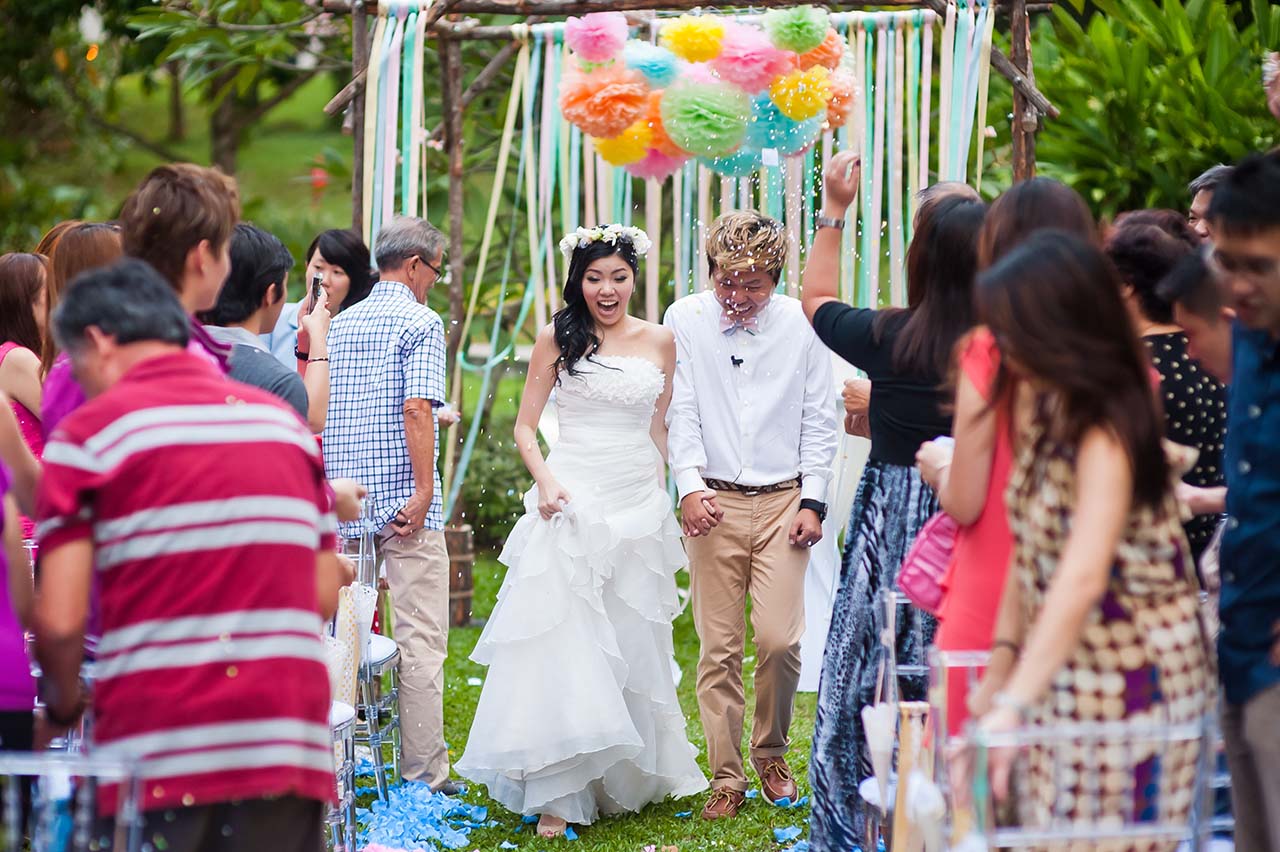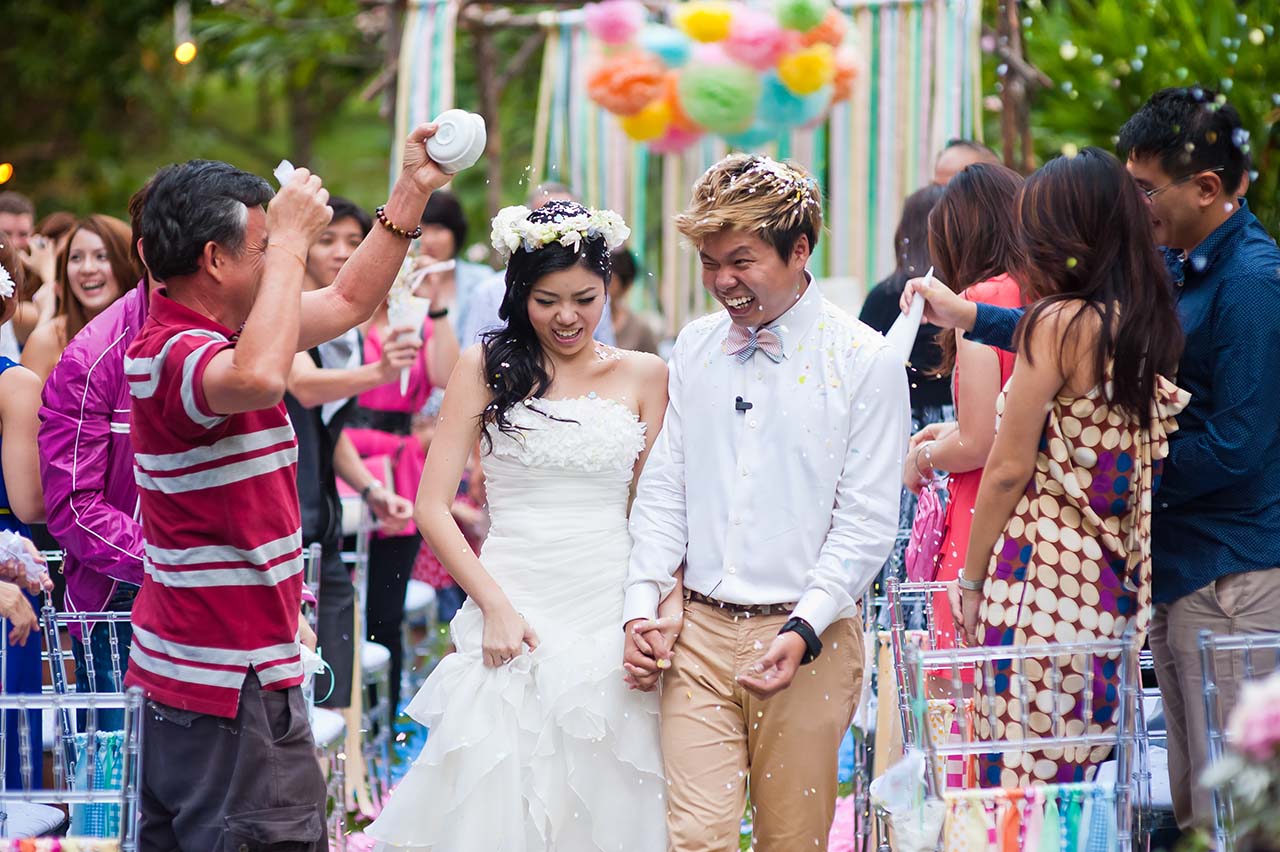 I'll never forget how we lost our wedding favours: Swarovski-inspired pens with our names engraved on them, which were individually hand-wrapped and tied with string bearing a personalised 'Thank You' tag. We only realised the favours went missing two hours before the dinner reception. Everyone was searching for it, even halfway while my make-up was being done. Things will always somehow go wrong on one's wedding day. My advice is to not feel frustrated, and move on as soon as possible.
Apart from this incident, walking down the aisle and the exchange of vows was very memorable. As I sang part of my vows, Wayne tried very hard not to cry.