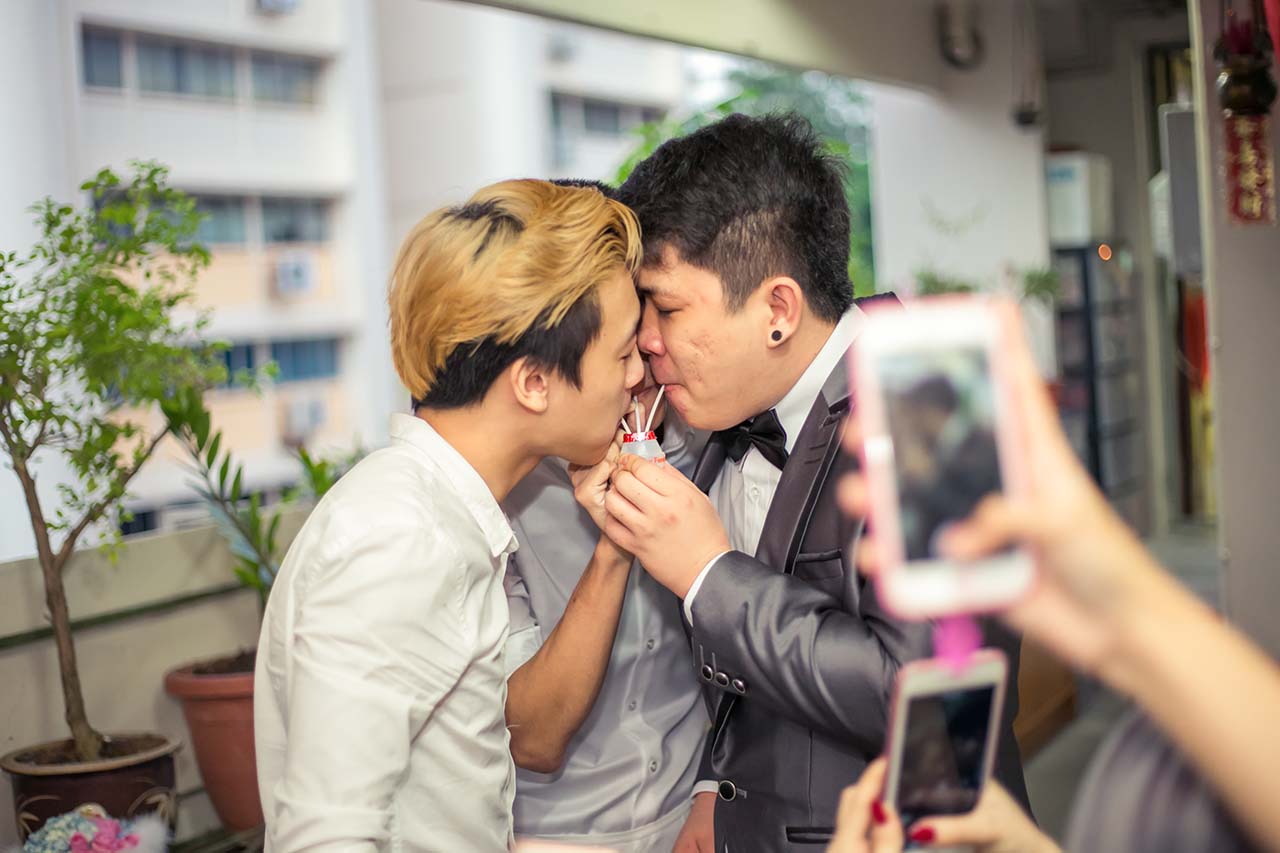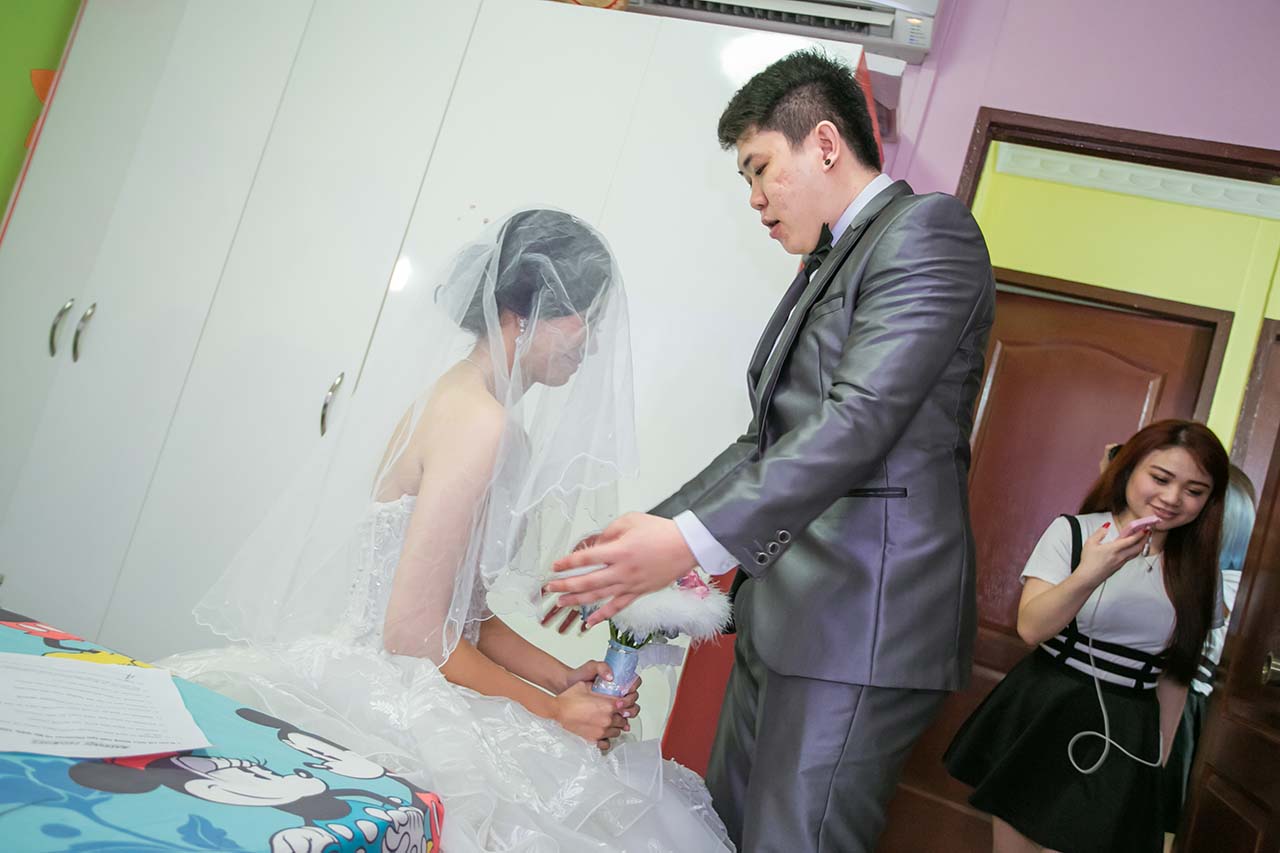 I first met Shen Chong on a dating app. He dropped me a text first and it's something that I will never forget. He wrote about the weather. More amazingly, it worked! Unfortunately, he did not create a good impression on our first date and we stopped contacting each other.
Three months later, I chanced upon his photo on Facebook. Without realising that it was him, I liked the photo. He immediately responded and began messaging me again. From there, we went on our subsequent dates. He would travel from west to east and back again, just to send me home. He remembered every single word I said. I never encountered a gentleman like him before and slowly; he began to win my heart. So, our love journey began and we made the walk down the aisle. I've never regretted "liking" his Facebook photo because it gave him a chance to text me again.
There was no romantic or official proposal though. No "will you marry me". Being the practical and well-planned guy that he is, he simply asked: "Shall we check out the upcoming HDB project and move in together?" If I were super positive, I would say: Actually, this is his own romantic way of proposing. Honestly, however, I do appreciate this about him as planning a home together is never easy. So, it means a lot that he planned this in advance and had me in his plan.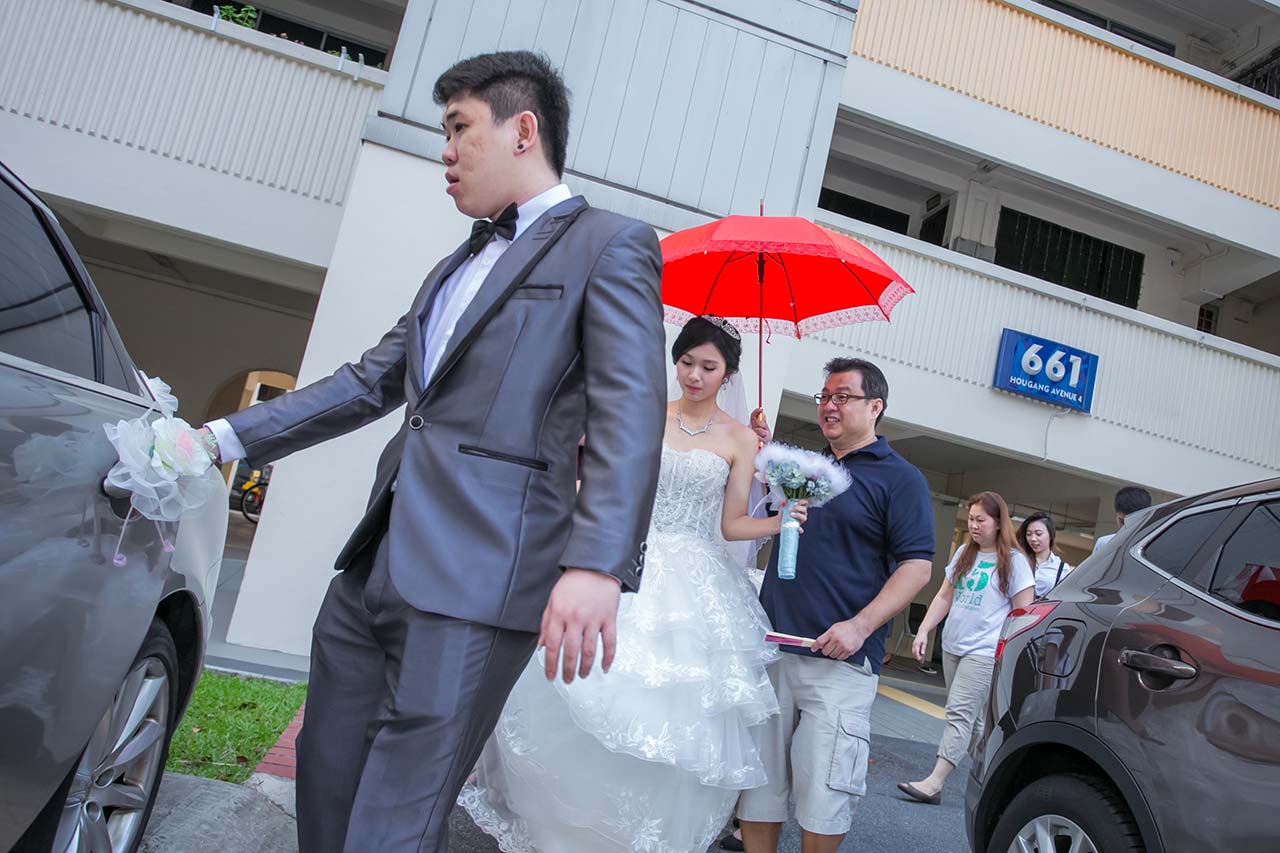 Our theme was Victorian Crystal Garden and Memoire & Co.'s wedding gowns fit perfectly into this theme. They are so classic, full of romance, fairytales and butterflies. I had my ball gowns fitted at the bodice and a full skirt length that flowed from the waistline to the floor. One was a strapless in Duchesse Satin red with Princess waistline and the other was a blue organza evening gown with a v-neck and natural waistline. I really loved the latter one for its Cinderella-like design. Made of layers of crepe line silk, printed polyester and iridescent nylon in different shades of blue and turquoise, it was so voluminous yet so weightless. My wedding gown was white, floor sweeping and beautifully embellished with crystals. I never thought dresses like this exist, that they aren't just the stuff of dreams! Memoire & Co. really made my dreams come true with their range of wedding and evening gowns.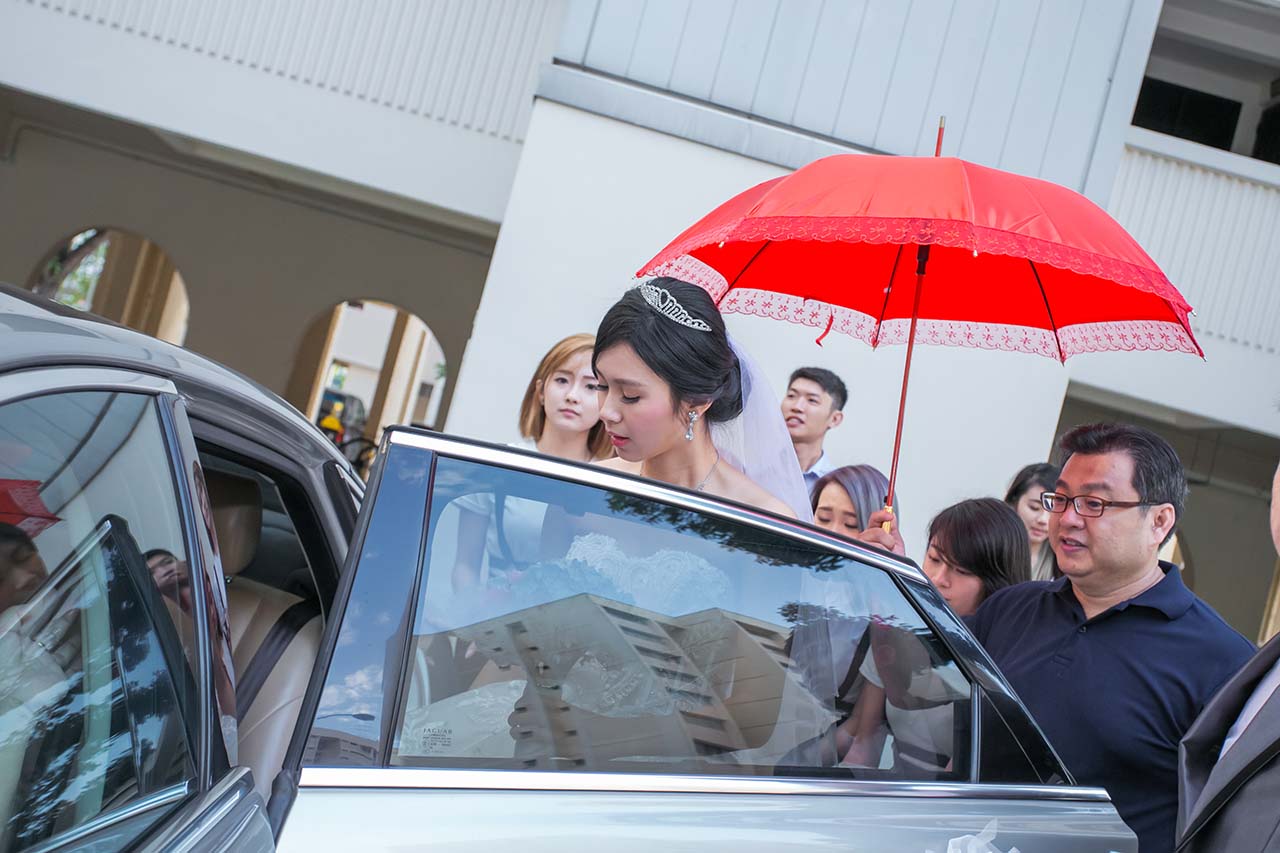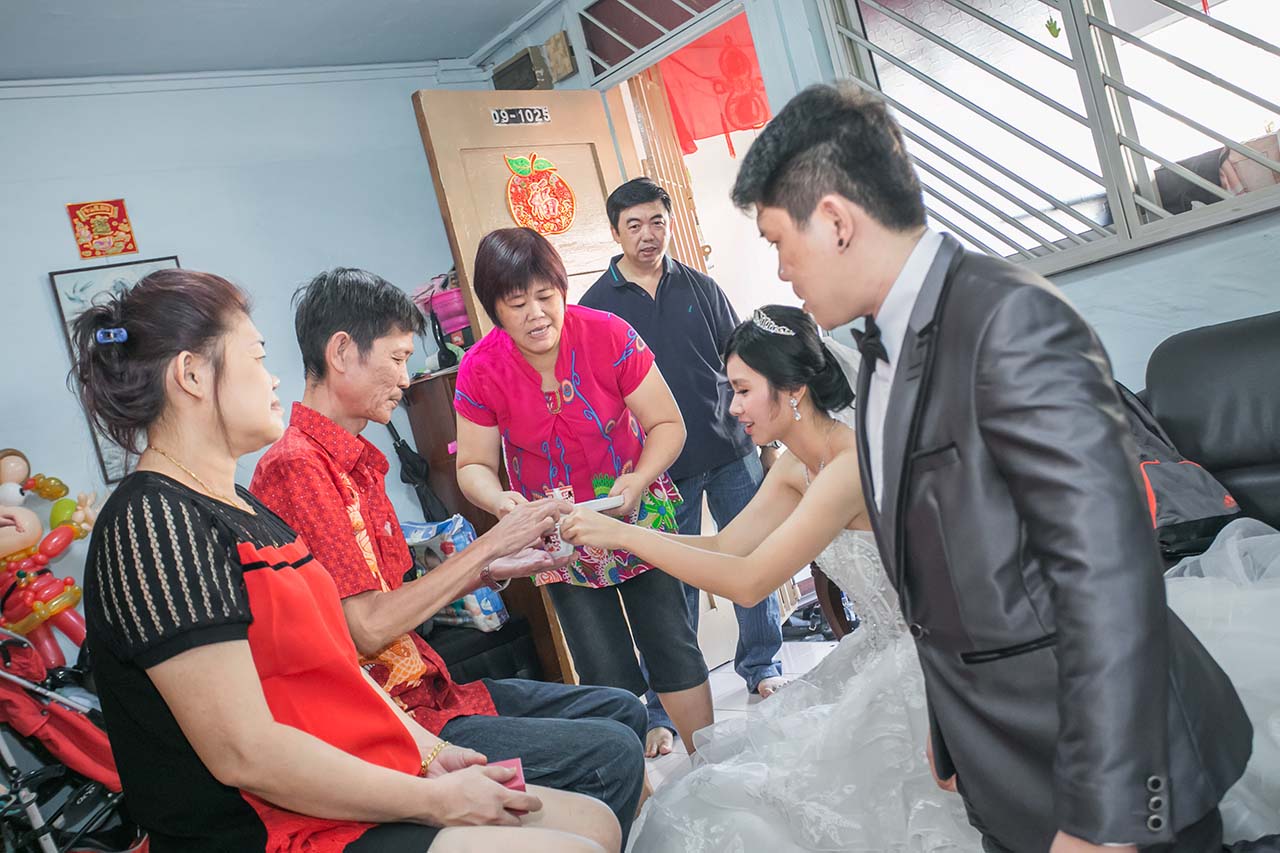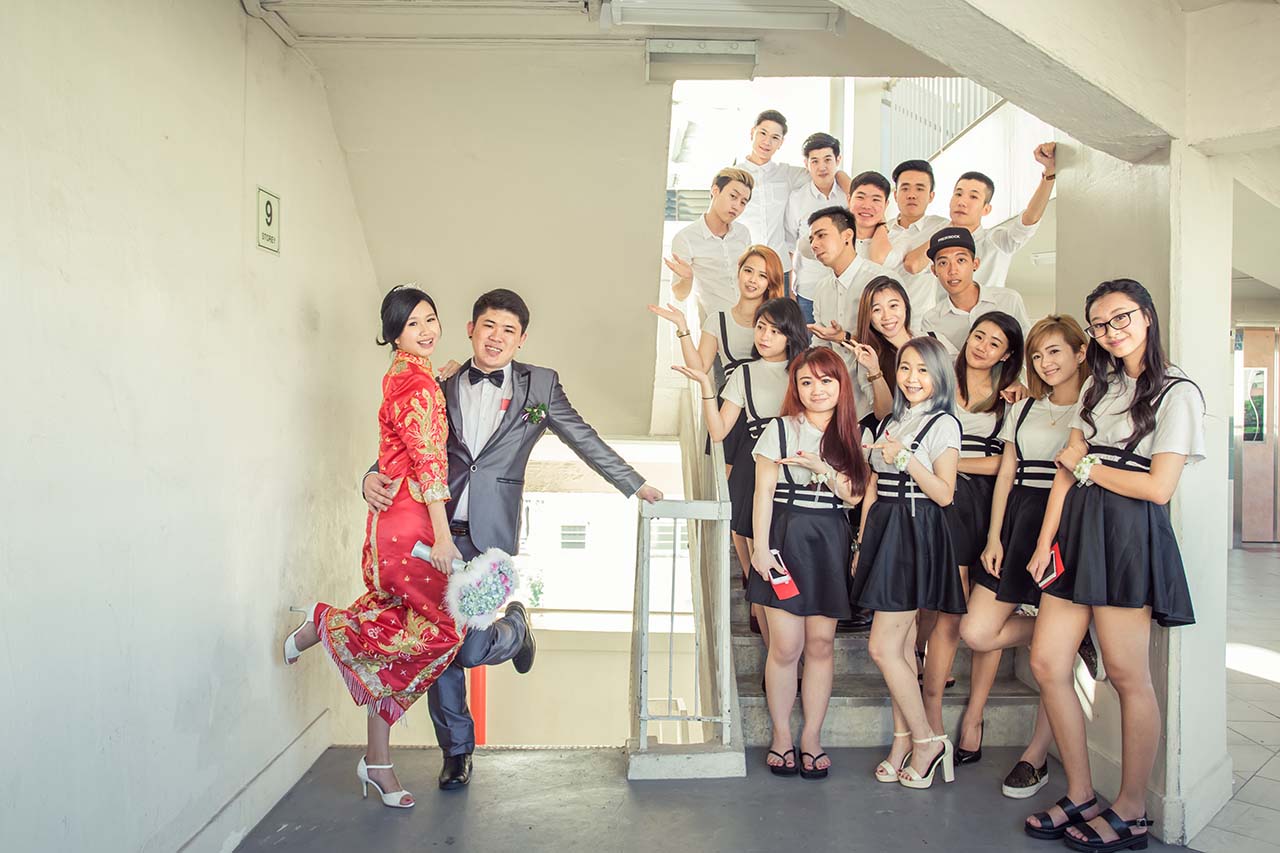 Picking a venue was a frustrating process for us. In the initial research, we realised that the actual venue differed greatly from the information provided on the websites. Also, often times, information is very scattered; and at other times, no information was available at all.
In the end, we went about our venue search based on six factors: affordability, availability, capacity, accessibility, venue layout and restrictions. Thereafter, site visiting and food sampling with family, helped us to further narrow things down. Our final choices of venues were Parkroyal Pickering in Singapore and Starlight Seafood Restaurant in Kuala Lumpur (KL).
Both venues fell within our budget, and were able to accommodate our guest list and provided décor, wedding favours and flowers in accordance to our needs and desires. Though the overall set up was simple, everyone had fun with the photo booth and gallery. Our guests also loved the food, especially the Birdnest from Parkroyal on Pickering.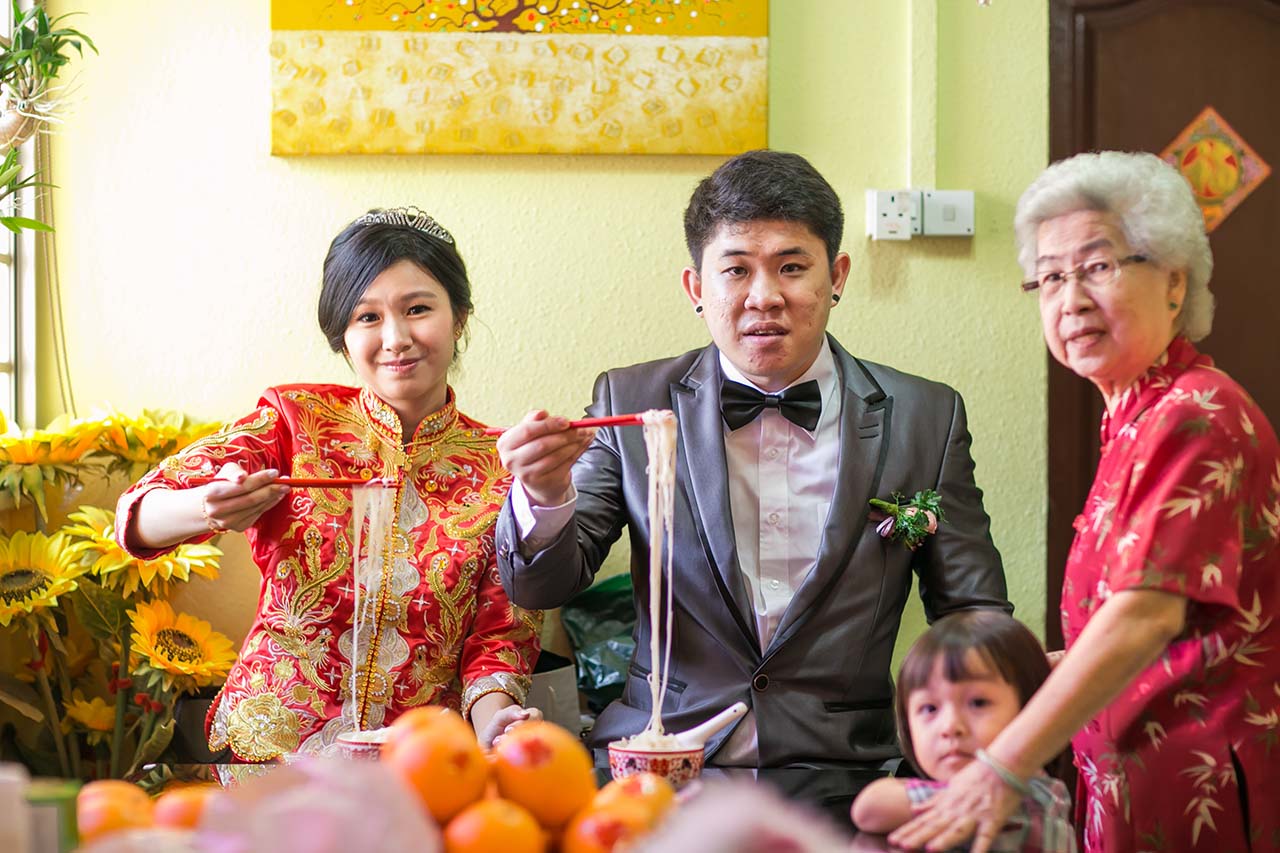 There were so many memorable moments but what meant the most to the both of us was the ability to bring our loved ones together. Our wedding began in KL and its something Shen Chong and I don't regret. The grand dance floor at the KL venue allowed us to bring the generations together meaningfully. Seeing my young nieces dance with my grandmother that evening is something that I will never forget. I was also able to invite my third stepmother and placed her on the VIP table, which was something she was appreciative about. The cameraman managed to film my dad and her dancing the a-gogo together when the Cha Cha was played. It also meant a lot to me that my best friends from China and Singapore flew into KL for the wedding.
The other thing that really stood out was our sneakers theme! Shen Chong and I are sneaker lovers and we wore them throughout our entire wedding. To have our beloved guests join in with us was also truly memorable!